CUPERTINO, Calif. – IronWolf Health Management is now being used for ASUSTOR Data Master (ADM) 3.0 after Seagate Technology announced its partnership with ASUSTOR.
Matt Rutledge, Seagate's Senior Vice President for Marketing, stated that they aim to address the increasing need for network-attached storage (NAS) in the market. He added that the company's collaboration with ASUSTOR makes it come true.
The IronWolf Health Management has enhanced its wide-ranging embedded and intelligent analyses with its system reliability that is far better than the usual diagnostic tools used in the market. It provides management of the drive's health, data recovery ease, recommendations for any damages, and seamless link to the Rescue and Recovery developed by Seagate.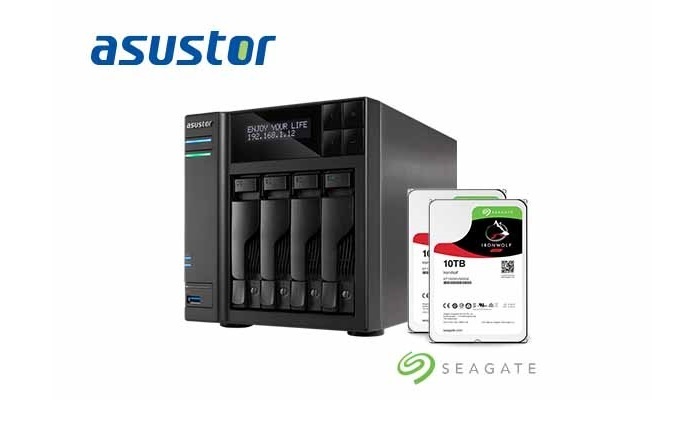 The data storage server has provided the same reliability and dedication with its partnership with ASUSTOR, following the principles of prevention from any potential damages, intervention for any issues, and recovery of data. The server software closely monitors the drive's health with the use of these key parameters.
Shawn Shu, ASUSTOR's president, is aware of the customer's need to have a healthier and more reliable storage drives. The company would like to enhance the server's storage capabilities to meet the demands of the consumers. The technology would help them monitor their NAS' health and provide them with strata of protection specially designed for their data.
The pack has the ability to read the condition of the hardware and gathers the data to understand the hardware's state according to its temperature. It would then read the signals and inform the user of the risks this excessive humidity, for instance, might bring to the whole system. The software would then recommend preventive measures to avoid the risks immediately.
With the IronWolf Health Management, the ASUSTOR NAS surely has the edge among its competitors. The software helps to observe and analyze how it is being used and how its surroundings could affect its performance. In addition, it utilizes algorithms that check the health of the system drive through health parameters.