SAN FRANCISCO, Calif. – The upcoming Marvel VS Capcom: Infinite has released a trailer showing special costumes for those who pre-ordered the upcoming crossover fighting game.
In the trailer, Marvel VS Capcom: Infinite focused on the special content given to those who opted to pre-purchase. Gamers who have pre-ordered the game will have access to alternative outfits. These include Gladiator Hulk, Warrior Thor, Command Mission X, and Evil Ryu.
The video also showed impressive attack and defense from the various characters, but the real highlight is the four heroes. The skin releases for Gladiator Hulk and Warrior Thor are a great marketing tactic for the upcoming film Thor: Ragnarok, which is slated to be shown in theaters on October 25, 2017. Evil Ryu and Mega Man's Command Mission X remained faithful to their action figure counterparts, which are rendered in impressive CGI.
The trailer may have shown just four of the possible plethora of costume changes for the game. It has been a tradition to have hidden characters and special skin changes once players level up in the previously released Marvel VS Capcom games.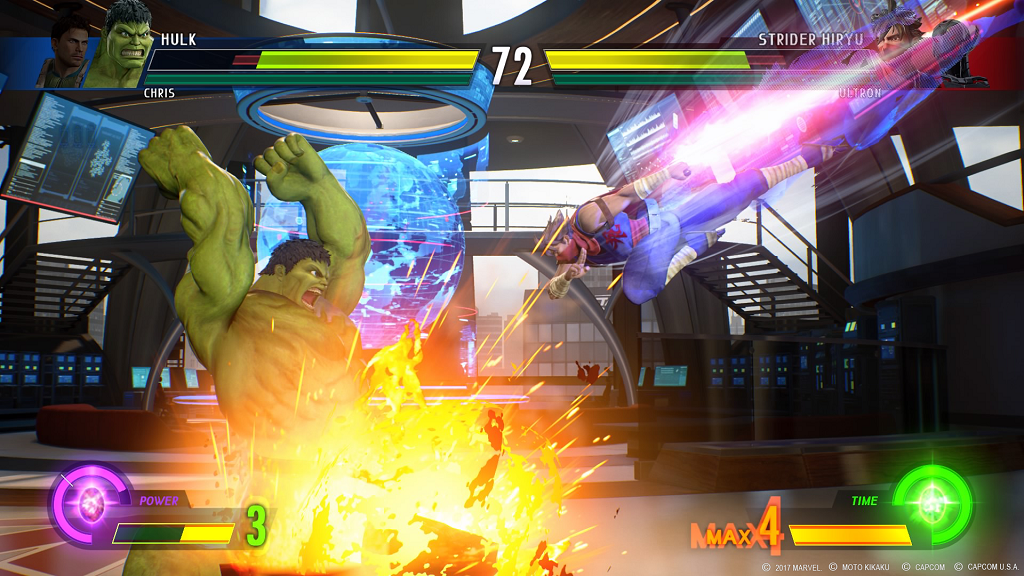 So far, the developers have confirmed that Captain Marvel, Captain America, and Black Panther will be included in the Marvel character list. Of course, Thor and Hulk will join the roster together with Spider-Man, Iron Man, and Hawkeye. The update also includes Doctor Strange, Gamora, Dormammu, Nova, Thanos, Rocket Raccoon, and Ultron.
Meanwhile, the Capcom list will include Chun Li, Nemesis, and Morrigan Aenstand aside from Ryu and Mega Man X. Arthur, Dante, Jedah, Chris Redfield, Frank West, Mike Haggar, Nathan Spencer, Sigma, Zero, and Strider Hiryu also made it to the Capcom roster.
Gamers can now download the special story demo through the game's official website. The demo is available for the PlayStation 4 and Xbox One.
Marvel VS Capcom: Infinite will be released on Tuesday, September 19, for Microsoft Windows, Xbox One, and PlayStation 4 in Europe and the United States. The game will be officially available in Japan two days later. Nintendo Switch compatibility is yet to be announced.