When Microsoft released Windows 10, the world was excited to see the new features and benefits of this new and updated personal computer operating system. Many people praise the technical improvements and advancements in this technology, specifically the functionality of Cortana. Prior to Windows 10, a virtual assistant as articulate and interactive had never been introduced to a computer operating system. Now with the ability to set reminders, recognize voice commands, and search anything in seconds, Cortana gives users a deeper experience when using the computer.
However, this personal assistant automatically uses Microsoft Edge as its browser and uses Bing for all searches. Because Cortana is so integrated with Microsoft Edge, this is the logical way to search on the internet. Unfortunately, this can be irritating for people who mainly use Google as their search engine. If you are a die-hard Google fan, don't fear. Cortana is quite capable of searching with your favorite search engine, but it just takes a little bit of work to make the switch. With this step-by-step guide, we'll show you how to make Cortana use Google.
What Is Cortana?
Cortana is a virtual assistant created by Microsoft and is designed to give you a more personalized experience. It competes directly with other virtual assistants such as Siri and Google Home, and has many uses. It is named after Cortana, an AI character in the video game Halo, and is voiced by the character's voice actress, Jen Taylor.
Cortana is very interactive and personal. She does this by storing your personal information such as location data, contacts, and reminders on a program called Notebook so that she can learn your specific behaviors and interests. This helps it make smart suggestions that best benefit you. Some people who aren't interested in this feature of Cortana choose to delete this information on the program, or control their privacy.
There are many other features of Cortana that make it useful. It can set all kinds of reminders and answer specific questions by using information about local weather, traffic conditions, and biographies.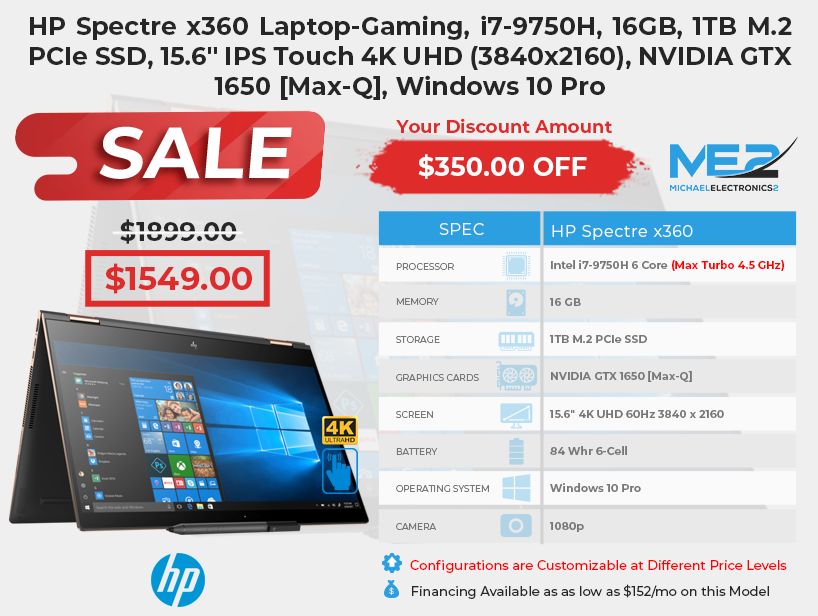 Cortana can also do the following:
Identify songs by listening and matching the music to a specific song
Track flights by using the flight number
Get directions by using the Windows 10 Maps app
Perform mathematic calculations or conversions
Find facts immediately
Send emails
Chat about miscellaneous topics
Cortana can help you improve the efficiency of your time on the computer.
How To Use Cortana
If your computer uses Windows 10, Cortana is already included in the package along with Microsoft Edge and other unique features. To set up this personal assistant, sign in to your Microsoft account. This will personalize your experience with Cortana by helping it understand your specific behaviors and patterns. Simply click the box in the bottom left corner. This is where you can always access Cortana.
If you want to personalize Cortana even more, activate the voice recognition setting. This personal assistant can identify your voice commands when you say, "Hey Cortana." This can be extremely useful when you want to access something fast without typing into the search bar. Click on the blue text that says "Learn how I say 'Hey Cortana'" to get started.
If you don't have a microphone or you want to save the battery life of your laptop, you can turn the "Hey Cortana" switch to "Off" to prevent her from listening and activating when you say the phrase. Some people aren't used to voice recognition or simply don't like it, and Microsoft recognizes this. That is why there are so many ways to personalize and change Cortana on your computer.
You can customize Cortana even more by selecting the notepad icon and clicking on the "About Me" category. You can ask her to call you by a nickname, and you input where you live and where you like to go often so that Cortana can suggest local attractions that you might like.
How To Make Cortana Use Google
Because Cortana was created by Microsoft, its go-to search engine is Microsoft Edge. Basically, even if you use Chrome, Firefox, or a different browser as your default, Cortana will still automatically go to Microsoft Edge. Along with that, Cortana uses Bing as its search engine. Whenever you search something, the assistant will take you to Bing. If you'd rather have Google and your preferred browser as Cortana's default, we can show you how with these four steps.
1. Install EdgeDeflector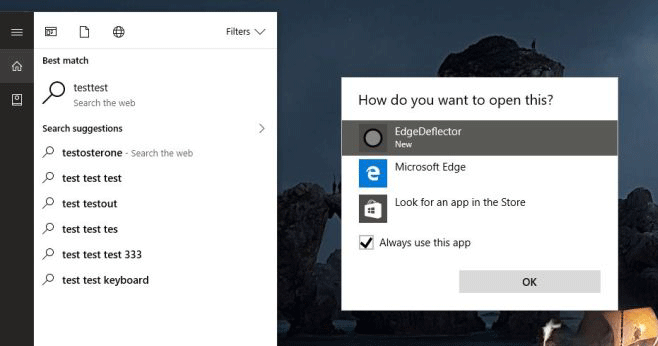 Windows 10 has a special URL protocol that takes URLs that would normally open in your default browser and masks them so that they open in Microsoft Edge. The program does this by converting a URL into one that no browser recognizes. Microsoft Edge is the only one left that can identify the URL and open it.However, EdgeDeflector is a program that can identify and open these special URLs. When used, EdgeDeflector will unmask the URL and send you immediately to your default browser. To install this program, search for it online and get the .exe file. It will automatically install itself in the background.
2. Make a Cortana Search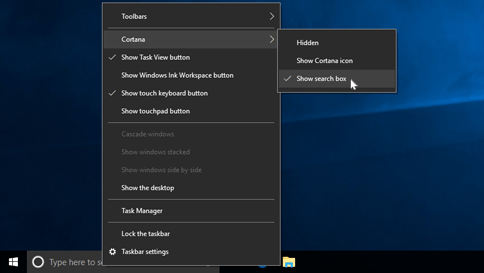 After installing this third-party app, it's time to face Cortana. Click on the search bar on the lower bottom corner of your screen and enter a search term. Before clicking Enter, wait until you see a box appear that says, "Search the web." Once this appears, click on the top search result.
3. Choose EdgeDeflector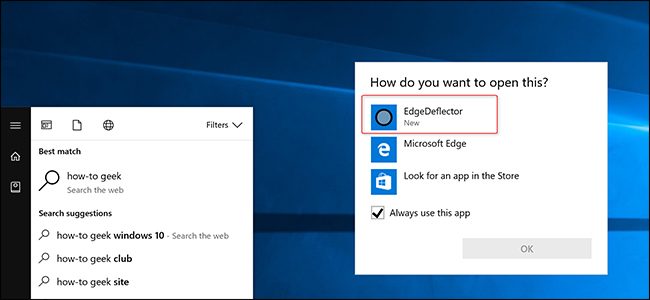 This search result would normally send you straight to Microsoft Edge, which is what you are trying to prevent. But with Edge Deflector installed, when you click on the search result, a pop-up box will appear that asks you "How do you want to open this?" It will give you the option between Microsoft Edge and EdgeDeflector. Click on EdgeDeflector and don't forget to check "Always use this app."Once you do this, your search should appear in your default browser. Because EdgeDeflector works automatically in the background, you don't have to worry about going to Microsoft Edge when using Cortana. Be aware that you might have to reinstall the app after major updates to Windows 10 such as the Creators Update. This update happens every six months.
4. Download Chrometana or Switch Firefox Defaults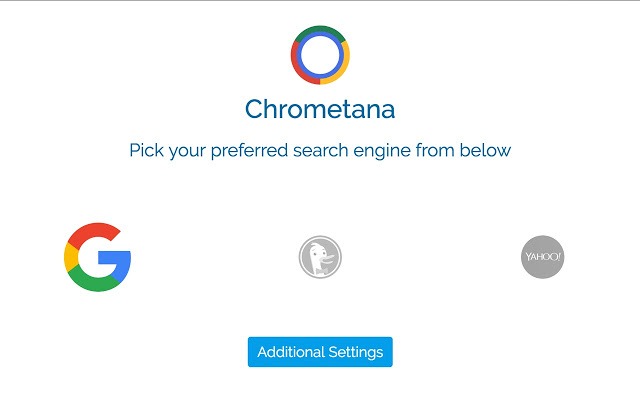 Although you have successfully changed your default browser for Cortana searches, you are still directed to Bing each time you search. While this isn't necessarily a bad thing, many people prefer using Google. There are two ways to fix this issue.
The first is for Chrome users. If Chrome is your default browser, you'll want to download Chometana. Chometana is a third-party extension that allows you to choose your favorite search engine for Cortana. You can find Chrometana by searching for it on the Chrome Web Store. Once you have successfully downloaded the extension, click on the address bar of your browser and type in chrome://extensions. This will direct you to a new page that allows you to choose Google as Cortana's search engine.
The second solution is for Firefox users. This way is slightly easier because it doesn't require any third-party add-ons. Make sure that Firefox is already your default browser. To switch to Google, open your browser and click on the magnifying glass icon in the address bar. A drop-down menu will appear. Select the "Change Search Settings" box and select Google from the drop-down menu under "Default Search Engine". This will automatically force Cortana's searches to use Google rather than Bing.
Fun Ways To Interact With Cortana
Virtual assistants are fun to mess around with. Microsoft programmed Cortana to be quick and witty. The company also made sure to prepare Cortana for even the strangest questions and commands. Cortana can do all kinds of things. All you must do is say or type the right phrase.
Questions That Get Responses
Where do you live?
Will you marry me?
How old are you?
Who is better, you or Siri?
Am I pretty?
Are you real?
What do you look like?
What does the fox say?
Entertaining Commands
Tell me a joke
Use the Force
Say something funny
Tell me a story
Sing me a song
Play my music
Interactive Games
Rock, Paper, Scissors
Guess the Movie
Roll Dice
Heads or Tails?
Surprise me!
With these fun tricks, you can get to know Cortana and its sense of humor. It's a great way to waste time when you're bored or procrastinating work/homework/etc. Your virtual assistant is always ready to help and entertain you.
Public Perception of Cortana
Because Cortana was created to be so personalized, there are many things that the virtual assistant does that can ultimately affect your privacy. Like any virtual assistant and cloud-based software, Cortana tracks all your searches and commands. Although this helps you have a more tailored experience while online, many people feel uncomfortable knowing the fact that Microsoft tracks everything they do.
Along with this, Windows 10 SP1 prevents the average user from ever shutting Cortana off. With the exception of the Windows 10 Education program, Cortana can theoretically always be listening and tracking your behavior on your computer. If you are concerned about this, there are many ways you can diminish Cortana's influence on your computer. However, this does mean that the virtual assistant will be drastically less helpful to you.
With all these concerns floating around, Microsoft has promised that Windows is more secure than ever. With all the improvements and security put in place, the average internet user shouldn't be too concerned with the program. In fact, Cortana can make daily life even easier with all its cool features.
How Cortana Compares to Other Virtual Assistants
​Although popular at first, Cortana has lost her original appeal in the eyes of many people today. With the advancements and improvements of both Alexa and Google Assistant, Cortana has been left in the dust. Many people suspect that she will eventually be taken down by Microsoft and replaced with something new.
However, the company hasn't lost hope yet. Recently, Microsoft has tried to improve the public perception of Cortana by announcing new partnerships with other companies such as the Johnson Controls' Cortona-Powered Thermostat. These partnerships allow users to use products that connect with Microsoft's virtual assistant.
Along with this, Amazon and Microsoft have agreed to work together. By combining Alexa and Cortana, users can get even more out of their virtual assistants. This partnership can have some great outcomes. Since both companies are not strong in the smartphone market, they can use each other's strengths to create something even better. Alexa's smart speaker ability combined with Cortana's integration with Outlook and Office allows users to access their computer via their smart speaker or vice versa.
Basically, Cortana is not popular at the moment, but it has great potential. With new partnerships and advancements coming within the next few years, Cortana may likely rise to the top of the virtual assistant market once again.
Final Thoughts
Cortana can help you access your computer easier, and it can be a great help to your daily life. There are many fun things do with it, and she can help you by setting reminders and searching for facts. Cortana is not as popular or improved as Google Assistant and Alexa, but there is a lot of potential remaining. Microsoft is working hard to give Cortana a fresh future with more personalization for her users.
However, there is a lot of negativity concerning the data mining that Cortana does. Because she collects all your online information, searches, and locations, this can be concerning for those who want their privacy. It's important to note that all cloud-based units and programs do this as well. There are a few ways to shut this down when using Cortana, but Microsoft has promised not to exploit any personal data. However, the world is becoming more and more digital with each year. The debate over data mining, cloud storage, and other controversial privacy issues will continue to grow.
If you use Cortana and prefer Firefox or Chrome browsers, you can switch the settings without too much of a hassle. You can also replace Bing with Google. By doing this, you can make your computer experience as comfortable as possible.
No products found.
Last update on 2020-08-20 at 15:37 / Affiliate links / Images from Amazon Product Advertising API