After getting Xbox One and gaming on it for a while, the need of upgrading your system appears. Whether you want a better headset, more storage space or just a decent battery pack so you wouldn't have to change disposable batteries everytime they run out, this article is exactly for you. All these small annoying things can be fixed by getting a proper Xbox One accessory.
Make sure you also check out our PC Gamers Wishlist article, some of the gadgets may also work for Xbox One.
1. Seagate Game Drive for Xbox
The stock Xbox One is available in capacities of 500GB or 1TB. Modern AAA titles can take up as much as 50GB each, meaning the stock internal hard drive can hold about 8-10 games which isn't a lot. This means everytime you will want to play a new game, you will have to free space by deleting one of the old ones. Fortunately, there is a solution – external hard drive made exactly for Xbox One. Seagate game drive is available in four capacities – 2TB, 4TB, massive 8TB and 512GB external SSD.
---
2. Xbox One Play and Charge Kit
In our and many gamer eyes, one of the biggest Xbox One downsides is having standard disposable batteries in controllers, meaning everytime battery runs out, you will have to buy new ones and so on. For example, PS4 DualShock controller comes with an inbuilt rechargeable battery pack. It's just sad that Xbox makes us pay extra to get this charging kit.
Just snap battery pack in the back of your controller and recharge it once it runs out, as simple as that.
---
3. Xbox One Stereo Headset Adapter
If you want to use a custom headset with your console, you can't do that unless you have a special adapter called Xbox One Stereo headset adapter. It lets you use any headset with 3.5mm audio jack. Just snap it into the bottom of your controller and then plug your headset's connector in it. For the easier use, you also get volume control buttons, mute button, chat balance and game balance buttons.
---
4. SteelSeries Arctis 7 Wireless Gaming Headset
A proper headset can change your gaming experience like no other gaming accessory. 7.1 surround sound can not only fully immerse you into your game, but also give you a slight advantage over other players when playing competitively. SteelSeries Arctis 7 is probably the best gaming headset you can get for just about any gaming platform. It features just about anything you would expect from a gaming headset, is available in one of five colors so you can find your best fit and has superb audio and build quality.
---
5. Thrustmaster TMX Force Feedback racing wheel
For just about any gamer who loves playing racing games a proper Force Feedback racing wheel is on his wishlist. First of all the quality of this wheel is just amazing, even plastic feels very qualitative. Then The feel of this wheel, simply said it's one of the best we have tested. With the inbuilt electric motors, you can truly feel when your vehicle is losing its traction when wheel spin or the driving surface changes.
---
6. Xbox One Chatpad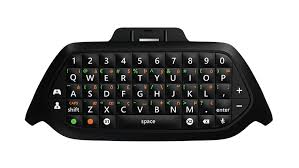 What if you want to type something while gaming on your Xbox One? With the standard controller you can't do that or if you can, it takes ages as you have to go with navigation keys through the whole digital keyboard. With this basic chatpad, you can manage it all way faster. Just snap it into the bottom of your controller and it's ready to use.
---
7. Xbox Live Gold 12 Month Membership
Probably Xbox Live Gold 12 month membership is on every Xbox One gamers wishlist. It enables online multiplayer games. Again, sadly you have to pay for that. Seems like Microsoft tries to squeeze every last cent out of their customers.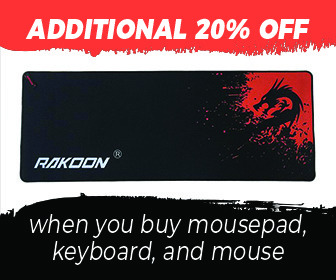 ---
8. Xbox Wireless Controller – Blue
At some point, you may start to think about getting a second Xbox One controller. First, it's cool to have two of them in case one runs out of battery and you don't want to play games with wire attached to your controller and second – you can play games with your friends. And if you have decided to get another controller, why don't you get the one that stands out from the crowd like this Blue one? You can find tons of other colors and custom controllers at amazon.com.
Final words
All of the items above are superb to have if your gaming on your Xbox One. They can make gaming much easier and enjoyable. Of course, you can do just fine without any of those, however, they are recommendable if you do game more than 1-2hours a day.
Got any particular Xbox One accessory in mind that should be included in this list? If so feel free to share your ideas and thoughts in the comment section below.