Let's be honest, Sony PlayStation stock mono headset that's paired PS4 console isn't too satisfying and enjoyable. This standard headset just seems to lack audio quality isn't comfortable to wear. However, since PS4 was born, the third party manufacturers like Turtle Beach, Astro, SteelSeries and much more have enhanced our gaming experience with wonderful audio and build quality. A decent headset is probably the most important PS4 accessory(check out other great PS4 accessories). Simply a must get if you want to hear rich sounds of adventure games like Witcher or you play a competitive first-person shooter like CoD.
When choosing your headset, features it has can make a huge difference like passive noise canceling, Chat/game audio balancing and crystal clear audio, 7.1-channel virtual surround sound that opens a new sound dimension. Take a look at our all-time favorites!
How to choose your perfect PS4 headset?
When it comes to choosing a headset, there are tons of different options – you can get wired or wireless headset, with surround sound or without it and so on. Before making any decision, consider the factors below and then decide.
Headset with 3.5mm jack – Analogue headset
The most popular and traditional headset is the one that uses a 3.5mm audio jack to transmit sound to your headset. The best thing about them is compatibility – you can use one on your PC, PS4, Xbox, and smartphones. Downsides? First of, these headsets are wired and secondly, they don't support surround sound. Keep in mind that audio quality has nothing to deal with 3.5mm jack but the headset itself.
Headset with USB or optical connection – Digital headset
Headsets with integrated digital to analog converter or DAC headsets. Some say they feature a bit superior sound quality over analog headsets. However, we believe it's not true. More and more new headsets get this technology.
Wireless headsets
Sick of wires tangling and making knots? If so, a wireless headset is exactly what you need. Just plug a transmitter into your PS4 console and that's it. However, everything has its downsides and with wireless headsets it's batteries. You have to charge them and they make headset heavier. Also, you will have to pay attention to compatibility with your PS4 console
Stereo or surround sound?
Nowadays almost all new premium headsets feature 7.1 surround sound. But do you really need it? Short answer – if bought for gaming, then yes. Surround sound can really make a difference and give you quite an advantage in competitive games. When looking for surround sound headset, make sure you check whether it features actual drivers or it's virtual surround sound.
Take a closer look at our Top PS4 Headset picks
| | | | | | |
| --- | --- | --- | --- | --- | --- |
| | How does it look like? | Frequency Range | 7.1 Surround sound | Wireless? | Check price |
| SteelSeries Arctis 7 | | 20Hz - 20kHz | | yes | |
| PlayStation Gold Wireless Stereo | | 20Hz - 20kHz | | yes | |
| ASTRO Gaming A40 TR Headset + MixAmp Pro TR | | 20Hz - 24kHz | | yes | |
| SteelSeries Siberia P800 | | 20Hz - 20kHz | | yes | |
| ASTRO Gaming A50 PS4 | | 20Hz - 20kHz | | yes | |
| Turtle Beach - Ear Force Elite 800 | | 20Hz - 20kHz | | yes | |
| Polk Audio Striker Pro P1 | | 20Hz - 20kHz | | no | |
| HyperX Cloud II | | 15-25kHz | | no | |
| Logitech G933 Artemis Spectrum RGB | | 20Hz - 20kHz | | wired and wireless verions | |
1. SteelSeries Arctis 7 – superb allrounder
In our opinion, SteelSeries Arctis 7 is the best choice for a PS4 gaming headset. It does everything flawlessly and doesn't cost as much as Astro A50 or Turtle Beach – Ear Force Elite 800. It's definitely a premium headset that has tons of features like 7.1 surround sound, being wireless with a superb battery life – 24 hours, fabric AirWeave ear cushions and a ski goggle suspension headband. It also has a very solid and appealing design that feels sturdy. Even more, you can choose your Arctis 7 in one of five colors. However, being pretty isn't the only thing where this headset excels. Audio quality is top-notch. It handles mid tones surprisingly well. In fact, it's probably the best gaming headset we have tested and that says it all.
---
2. PlayStation Gold Wireless Stereo – a lot of features for not a lot of money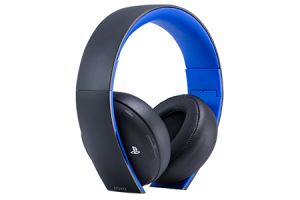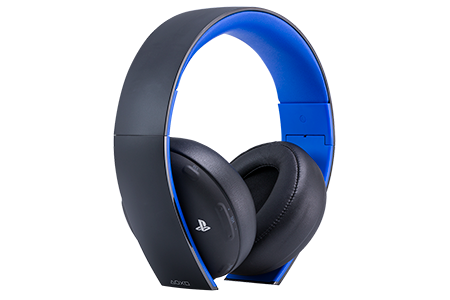 A significant upgrade over the standard PS4 headset and still made by Sony. Most gamers don't need anything more than PlayStation Gold. It has got it all – 7.1 surround sound, noise-canceling microphone, a decent battery life and it's wireless! And the best thing is yet to come – its price, this is one of the cheapest wireless headsets out there. And the low price doesn't affect build quality. The headset feels very solid both in hands and on the head. But more demanding gamers would want something more, seems like audio quality on PlayStation Gold isn't as rich in other more expensive and top-shelf headsets like SteelSeries, ASTRO or Turtle Beach.
---
3. ASTRO Gaming A50 PS4 – Best PS4 wireless headset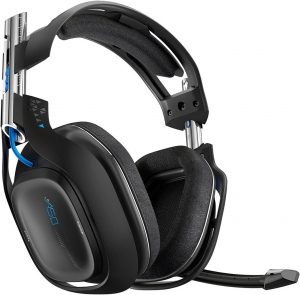 Some people call ASTRO A50 the kind of wireless headsets, and we believe that there is no reason to doubt that. A50 battery can stand for up to 15 hours of usage so long gaming sessions will be no problem, and these hours will be very comfortable. It features -Dolby® Headphone 7.1, built-in MixAmp™ technology, and much more. All that with stylish futuristic design and good build quality plus excellent audio makes this headset so good.
---
4. ASTRO Gaming A40 TR Headset + MixAmp Pro TR – just an awesome headset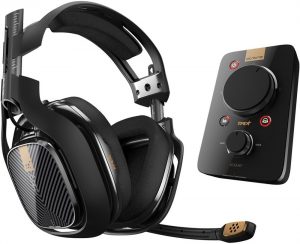 The first thing we would like to mention when coming up to A40 is its frequency range, top limit of frequency is 24kHz instead of standard 20kHz, which means this headset can play higher tones. It also comes with MixAmp Pro that features Digital Surround Sound processing helps with interference and sound lag in games. Simple controls make adjusting game/voice balance and master volume control very easy making it great for streaming.
---
5. SteelSeries Siberia P800 Wireless – as comfortable as it gets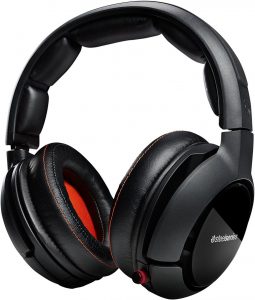 If you're after a premium headset and comfort means a lot to you, we strongly recommend this headset. They are well padded everywhere – in the headband and on earcups. This headset comes with two swappable Li-Ion battery packs, so you don't have to worry that the battery may run out – just change it and keep on playing. The microphone is retractable with mute light. And of course, it has 7.1 surround sound. Seems like an excellent headset? Well, yeah, but there is a price to pay all of that, but trust me, you won't get disappointed.
---
6. Polk Audio Striker Pro P1 – simple but good

Polk Audio Striker Pro P1 is a very basic and universal headset that can be used with everything. Audio quality is good, and design is appealing. Detachable microphone makes it a great headset to switch from gaming to listening to music.
---
7. Turtle Beach – Ear Force Elite 800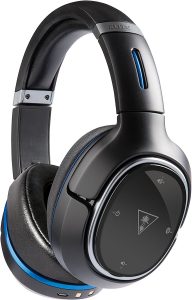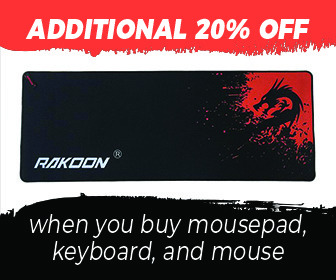 Turtle Beach is one of our most favorite Headset brands and Ear Force Elite 800 is one of their best headsets. Let's start with its features: Custom DTS HeadphoneX 7.1 Surround Sound, Dynamic Chat Boost, Active Noise-Cancellation (eliminates unwanted distractions so you can fully focus on the game), Mic Monitoring (You can hear the volume of your voice, holding you back from shouting). Magnetic Charging Stand just makes charging much easier. The Turtle Beach Elite 800 gets everything done, it sounds fantastic, is very comfortable, has a ton of features making it one of our top picks.
---
8. Logitech G933 Artemis Spectrum RGB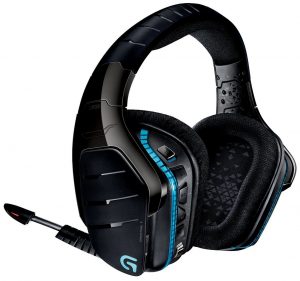 Logitech isn't a pioneer in headsets and isn't the most popular brand when choosing your headset. However, they make great speakers for PC, so they do know how things should sound. Logitech G933 Artemis is a great sounding headset. You can get it in two versions: wired and wireless, that's nice if you want a to save a bit money on a great headset.
It's very futuristic looking and we want to compare it with ASTRO A50. They are quite similar just Logitech lacks that premium feel and some features, but then again the price is two times as low as A50.
---
9. HyperX Cloud II

Excellent headset for the awesome price. It's simpler to say its few downsides than all its awesomeness. HyperX Cloud II build quality isn't as good as we would like it to be, it's pretty flimsy and has a lot of hard plastic around it and it's wired. Otherwise, this headset just rocks! Sound quality is just as good or even better than in headsets that cost even twice as much. HyperX Cloud II has 15Hz-25kHz frequency range (standard is 20Hz-20kHz) making bass deep and high notes pitchy. If you want the best sounding headset for the best price, this is your choice.
Verdict
We truly hope that this article helped you choosing your perfect headset. All of them are great for PS4 gaming and fully compatible. The only thing left to do is make a choice. For anyone who wants to fit in the 100$ budget, HyperX Cloud II is probably the best choice. It offers superb sound quality for the price. However, if you do want something more premium and also wireless, consider ASTRO Gaming A50 PS4. It has tons of features, it's wireless and has excellent audio quality.
What do you think about our list of the best PS4 headsets? Know a headset that should be included? Feel free to comment below.