I'm sure that if you found this article, you are searching for Xbox One (XBO) external hard drive. And that's no surprise because if you bought your Xbox One S at launch, it's capacity is just 500GB, or 2TB if you have the highest possible capacity.
The newest blockbuster games, like Halo 5: Guardians (46GB), Grand Theft Auto V (50GB) and Call of Duty: Black Ops III (48GB) can fill up a 500GB hard drive very quickly. Besides, you don't even get 500GB to begin with because of Xbox's OS and other installed data already taking up space on the drive. But don't worry, as we've compiled all the information you need to pick the best Xbox One or Xbox One S external hard drive for your needs.


Contents
Top 9 Xbox One S External Hard Drives
Which is the fastest Xbox One external hard drive?
Capacity and price are characteristics that manufacturers display up-front but data transfer speeds, which can greatly improve or worsen your game loading times, are a little more obscure and harder to find. In the chart below, you can see the average sequential read/write speeds of all Xbox One external hard drives on our top-list between multiple different benchmarks.
Although these benchmarks were all taken on a PC (you can't make accurate benchmarks on an Xbox One), this will still help you closely visualize how each drive might affect your gaming experience, aside from just their cost/capacity ratio. We go into each drive's specifics below.
Reviews of the Best Xbox One S Hard Drives
The drive designed specifically for Xbox One consoles

Seagate Game Drive for Xbox Family Specs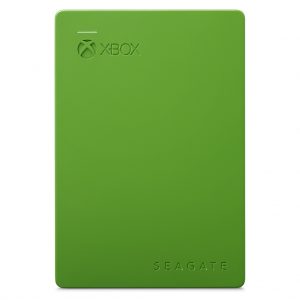 Seagate's Game Drive doesn't just offer a storage space for games and downloadable content as it's designed specifically for use with Xbox One and Xbox One. It's a 2.5-inch USB 3.0 portable external hard drive that is bus-powered and doesn't have an AC adapter. The drive is available in two capacities – 2TB and 4TB.
Another extremely useful feature is backward compatibility with Xbox 360 that very few external hard drives have. The only real downside of Seagate Xbox Game Drive is the short one year warranty.
Because of Seagate's small form factor, you can easily carry it around, same as any other portable hard drive. All the games that you've stored on the drive are ready to be played on any other Xbox One console. Just take your drive to a friend's house, plug it in, then sign in to your Xbox Gold account and you're ready for gaming.
Also, testing with Seagate's Game Drive showed improvement in loading times. In PC benchmarks, the standard edition of the Game Drive achieved around 120-125MB/s read/write speeds on average, with a couple benchmarks dropping down to 110MB/s but to reflect how it would benefit your gaming experience, we ran a couple tests on the Xbox One S itself.
For testing, we migrated three full games without any DLC to the drive, which took less than 15 minutes on average. Titanfall, even with its season pass DLC migrated to the new drive in just under 6 minutes.
Xbox Game Loading Times with Seagate Game Drive for Xbox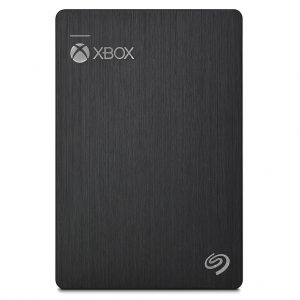 Seagate has also released Seagate Game Drive for Xbox SSD with 512GB capacity. As a Solid-State Drive (SSD), it loads games a whole lot faster (transfer speeds in the ballpark of 400-430MB/s) but costs much more. It is even more compact than the base HDD version, and you can store around 15+ games on it.
However, the small capacity, coupled with the fact that Xbox One consoles can't exactly use the super-high SSD transfer speeds to their fullest extent makes the Game Drive SSD a much more premium choice for users who can easily pay around $300-400 for 1TB of storage just to get every bit of speed boost they can. Still, almost double the speed of a regular HDD might be worth the cost if you can afford one.
---
You can also purchase the Halo Wars 2 and Game Pass Special Edition Game Drives, with the former featuring a black design with Halo War's character Atriox on the case (only 2TB) and the latter featuring a white drive case and a free one-month Game Pass subscription (2TB and 4TB).
---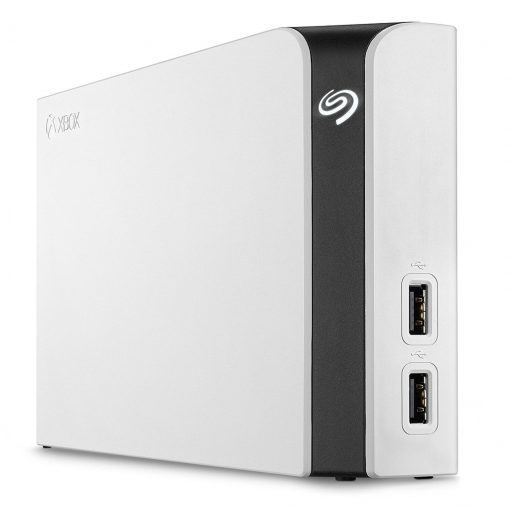 But the most interesting version of Seagate's Game Drive for Xbox is the Game Drive Hub. Although it's much less portable, the Hub comes with a staggering 8TB capacity, enough for any gamer's needs. However, its most notable feature is the two front-facing USB ports that can help you attach more gadgets to your Xbox One or Xbox One S, like steering wheels, keyboards, more hard drives, or just more controllers.
---
All versions of the Game Drive don't cost more than their "regular" alternatives do, including the 8TB Game Hub, which roughly matches the price of WD My Book but delivers a bit more in the form of extra USB ports and max transfer speeds. This is why, in our opinion, the Seagate Game Drive Hub is the best external hard drive for Xbox One S. Other models in these series also deliver decent performance for an affordable price, but the extra USB ports give the Hub the edge over its smaller counterparts.
---
Fast, large, and one of the cheapest external HDDs for Xbox One S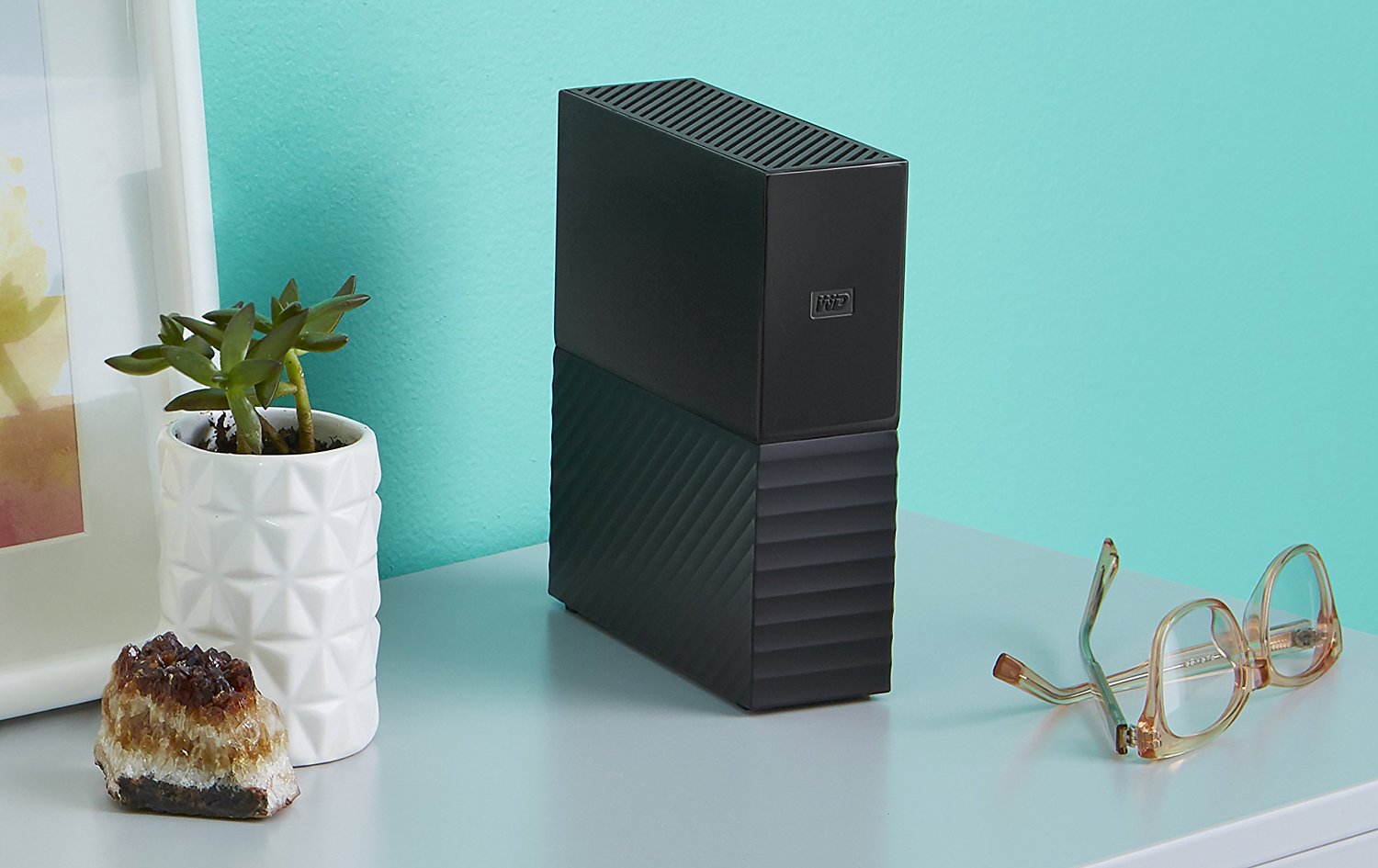 Specs

WD My Book is available in five capacities up to 8TB, which will be enough for all the games and DLC you could ever have on your Xbox One S. And even if 8TB isn't enough for you there is a dual drive model with capacity up to 16TB – the WD My Book Duo is My Book's big brother.
My Book is not only spacious but also pretty fast, delivering around 165MB/s read/write speeds in most benchmarks, which is pretty fast for a regular hard drive. This is most likely a 7200RPM drive benchmark, as opposed to a 5400RPM on, which makes the relatively low price of 2.5-3.2 cents per GB even more appealing.
In our testings with Xbox One S, My Book did a better job of loading games than the original internal hard drive – it took on average 24 seconds less to load games. Installation times only got a bit shorter with WD My Book, for example, it took 32 minutes and 20 seconds for the internal hard drive to install Battlefield 4, while it took just 31 minutes and 21 seconds with WD My Book. This, however, depends more on internet speeds, file sizes, and some other factors.
Xbox Game Loading Times with WD My Book
Although it's not in any way optimized for use with consoles, the WD My Book is one of the best external hard drives for Xbox One and Xbox One S. With its competitive price of less than $32 per terabyte (6TB model) and nice performance boost over Xbox One S's internal hard disk, this desktop external hard drive from Western Digital is an excellent choice for both hardcore gamers and beginners. Other sites like IGN and MakeUseOf also list this as one of the best external hard drives for Xbox One and Xbox One S.
---
One of the most popular external hard drives for any usage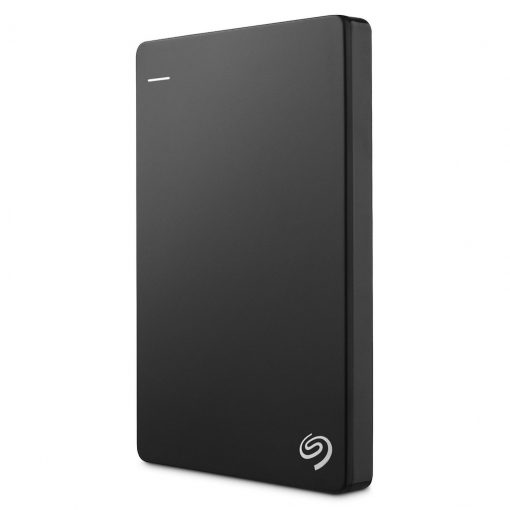 Specs
Backup Plus Slim (B+S) is a drive from Seagate's Backup Plus series, with this model combining small size with practical capacity. You can get 1TB, 2TB, 4TB, and 5TB Backup Plus portable drives, however, the 4TB and 5TB options are technically not Slim (almost twice as thick as the 1-2TB models) but since they're pretty much the same in every other metric, we'll just avoid that technicality.
Most B+S benchmarks show the average 5400RPM hard drive sequential read/write speeds of around 115-120MB/s, which varies between systems and measurement software. Same as all other portable HDDs on our list, the B+S doesn't need a separate adapter and draws power from your Xbox One S's USB port. 2.9-5.8 cent per GB is pretty low in the portable hard drive market, making this one of the cheapest reliable HDDs out there.
Backup Plus Slim (as the names suggest) is slightly larger than its brother – the Ultra Slim, and also, on average, a bit slower. However, the Backup Plus Slim is still one of the most popular portable HDDs in the world because of its very affordable price and decent performance. This performance/capacity/price ratio, as well as the trusted Seagate brand, makes it one of the best Xbox One S external hard drives.
---
One of the quickest HDDs on the market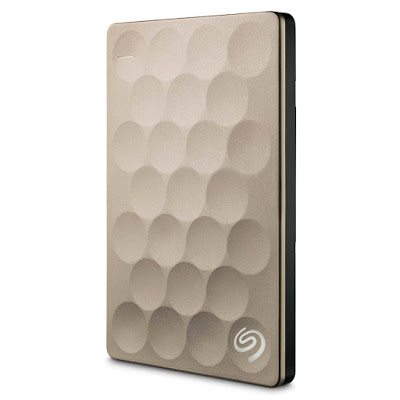 Specs
Seagate Backup Plus Ultra Slim is also a part of Seagate's Backup series and is the smallest one in their lineup, however, its speed and price difference is what made us look at it separately from the Backup Plus Slim. Being less than a centimeter thick, it's very portable and lightweight. It comes in 1TB and 2TB capacities, which isn't a whole lot but would probably be enough for an average gamer. The Backup Plus Ultra Slim draws power from the USB port (no adapter needed). It comes with a somewhat short 2-year warranty.
But what makes this drive one of the best options for Xbox One users isn't its size, but rather its data transfer speeds. In our tests and most other reviewer benchmarks the Backup Plus Ultra Slim showed higher than average read/write speeds of around 135MB/s max. While this isn't a huge improvement over other portable HDDs, it still gives this drive the edge over its competitors. The Ultra Slim comes in gold and silver metallic finishes and features a unique design.
The main downside here would be price, seeing how the Ultra Slim costs, on average, 4.2-6.9 cent per GB, which might be too steep if a slight speed upgrade and posh, slim design aren't high on your priority list when it comes to Xbox One storage. It is simply quick and very portable, and if 1-2TBs is enough for your gaming needs, this would be a great option because of the slightly shorter loading times that this drive would deliver. But, if you can get your hands on one for a more affordable price, it will definitely prove itself to be one of the best external hard drives for your Xbox One S.
---
Keep your games well-protected with this durable drive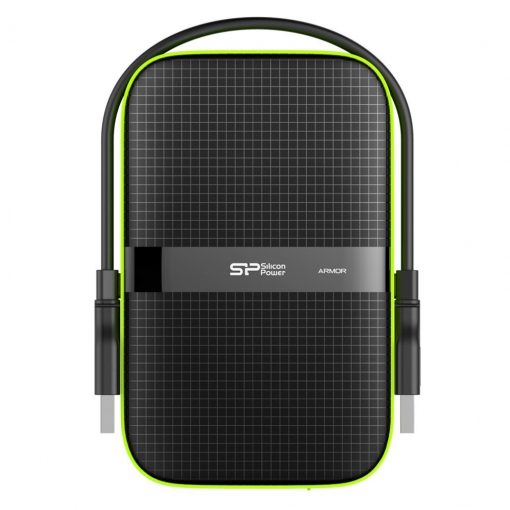 Specs
While you're probably not going to bring your Xbox One S to a hiking trip or play Xbox One games in a rainstorm anytime soon, having a durable storage device for your console will protect your game data from regular accidental drops, bumps, and water spills. This is where the Silicon Power Rugged Armor A60 comes in, as it's a very durable portable HDD for a reasonable price.
It comes in 1TB, 2TB, 3TB, 4TB, and 5TB capacities – enough for any gamer's portable storage needs. The drive is USB bus-powered and features a USB-A to USB-A cable, which is slightly more bulky than other cables, but short at the same time. Performance-wise the drive isn't the greatest in the market as it achieves around 110-120MB/s read/write, which is just a bit higher than most 5400RPM HDD speeds.
However, what makes this drive exceptional is its extremely durable case – the hard drive's ruggedized exterior features an IPX4 protection marking, meaning it is tested to protect the drive inside from splashes of water from all directions. The "X" just means that the case's particle protection isn't tested, but seeing how it can protect from water, in reality, you could expect this number to also be around 4-5, meaning it's protected from dust.
The Rugged Armor A60's case is also protected from drops and shocks, having passed a military standard drop testing, and is also scratch-proof. Such a durable device should have a lengthy warranty and the A60 does come with a 3-year manufacturer warranty.
While the A60 isn't the greatest performer, it can keep your data safe from regular every-day accidents. Some Xbox One S users may travel often times or go to friend's houses to play games, not to mention having pets who can knock down the drive from tables etc. This is why a more rugged storage device, as opposed to a slightly faster one, might be a better Xbox One S external hard drive option for some people.
The rugged exterior will definitely cost you more, around $20 on average more than the Game Drive or other non-rugged HDDs (4.4-5.9 cents per GB), but if you're in the market for a well-protected external hard drive, this is one of the best options for you.
---
One of the cheapest portable HDDs that'll also load your games quickly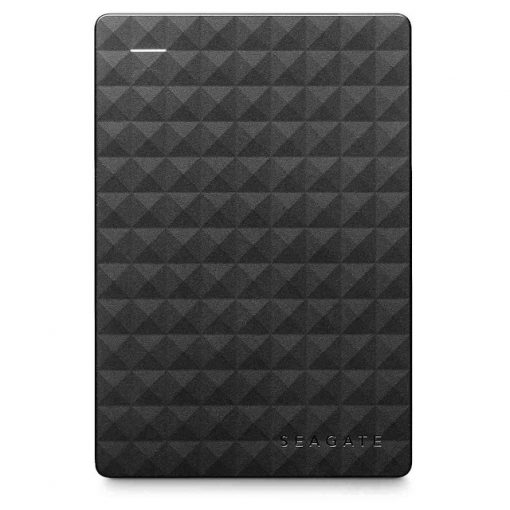 Specs
The Expansion comes across as Seagate's cheap yet reliable HDD option for customers looking for a simple storage device. Expansion is available in 1TB, 2TB, 3TB, and 4TB capacities and. same as most other portable HDDs. It's USB hub-powered. A part of what makes this drive cheap is the lack of software features (like backup and encryption features) which you won't exactly need for your Xbox One. A more notable trade-off is the short 1-year warranty.
This drive is a great option for Xbox One gamers who are on a more limited budget since it's not the fastest portable HDD in the market but it doesn't fall far behind drives like Backup Plus Ultra Slim and 5400RPM My Book. Around 115MB/s read/write might be average among portable hard drives, but will definitely be an upgrade over the Xbox One S's internal hard drive. Couple that with the low price of around 2.7-3.5 cents per GB and you'll find the Expansion to be a very cheap storage space and loading speed upgrade.
---
Small and fast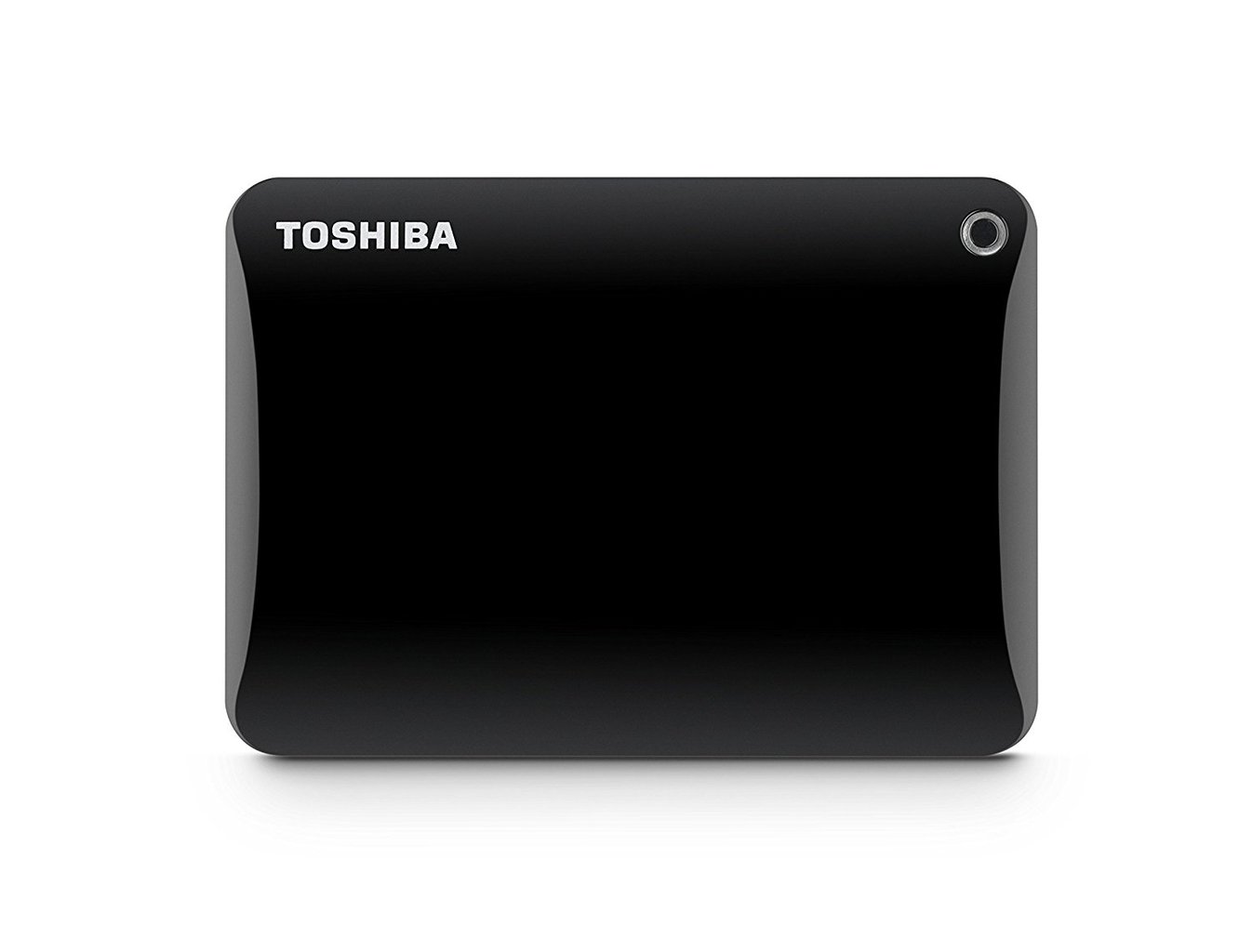 Specs
The hard drive market might be dominated by Seagate and Western Digital, however, that doesn't mean you can't find gems among other manufacturer's products. One such gem is the Canvio Connect II from Toshiba. Canvio Connect II is available in 1TB, 2TB, and 3TB capacities (500GB capacities also available but overpriced and outdated). It's bus-powered and comes with an average 2-year warranty.
What makes the Connect II stand out for gaming console owners is its, slightly higher than average, sequential read/write speeds of 110-120MB/s. This makes it one of the faster drives on our list, which is one of our main criteria for picking the best drive for Xbox One S. However, the reason why the Canvio Connect II is so low on our top list is its high price of 3.7-5.7 cents per GB, surpassed only by the Rugged Armor A60 and Backup Plus Ultra Slim, both of which add a lot more in terms of exterior design and closely match the Connect II in terms of performance.
All in all, the Toshiba Canvio Connect II can provide slightly higher loading speeds for your Xbox One games but there are cheaper options, like the WD My Book or Seagate Expansion, that can deliver similar performance and cost you much less. Still, it's worth keeping an eye out for the last units of this product to go on a sale at some point since it would be a great option if it cost less.
---
WD quality, through and through
Specs


Western Digital (WD) is known for its high portable hard drive quality and My Passport is one of their masterpieces. Available in 1TB, 2TB, 3TB, and 4TB capacities, My Passport can provide enough capacity for almost any gamer's needs. As a portable hard drive, it's powered by the USB port it's connected to. My Passport comes with a 2-year warranty.
100-110MB/s read/write speeds aren't too high, especially for a large brand such as WD, but will still lower your loading times by a lot, compared to Xbox One's internal HDD. The main reason this drive is well-known among external HDD users is WD's reliable product quality, reflected in very positive customer reviews. My Passport also features a unique design in multiple, eye-catching colors to choose from. However, all of this comes at a slightly higher price of 2.9-5.8 cents per GB.
Overall, My Passport is hardly the best hard drive for Xbox One in terms of speed, but its high-quality build and interesting design might be worth the purchase for some Xbox One or Xbox One S owners. Although slightly slower in most benchmarks, My Passport adds reliability to its less than exciting transfer speeds, which is why it's on our list.
---
For the speed demons with money to spare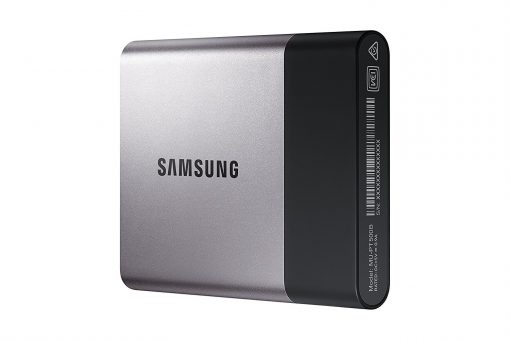 Specs
All previously looked external storage drives will provide plenty of storage for a relatively low price, with their transfer speeds ranging from 100MB/s to 150MB/s. While these speeds will provide a noticeable improvement over Xbox One S's internal hard drive, they are hardly the limit. The fastest storage devices currently are SSDs with speeds reaching close to the limits of USB 3.0 – up to 550MB/s. Arguably, the most popular (for many reasons) external SSD in the market right now is the Samsung T3.
The Samsung T3 is available in 500GB, 1TB, and 2TB capacities, with the smallest, 250GB capacity being potentially too small for use with Xbox One consoles. This drive is powered by the USB port, same as all the other external storage drives, and wouldn't even have space for a power adapter, seeing how it's almost four times smaller than most other portable drives. The T3's tiny dimensions are 2.91 x 2.28 x 0.41 inches (7.4 x 5.8 x 1.05 cm) and it weighs just 1.8 ounces (51 grams), making it easy to put in your pocket or find a place for it on any shelf or small surface. This SSD comes with Samsung's 3—year warranty and is promised to have some extra shock absorption features, but we'll just have to take Samsung's word for it.
Now let's address the elephant in the room – the T3's transfer speeds and price. The main differences between spinning platter hard drives and solid-state drives are the huge data transfer speed difference and the correlating price difference that comes with it. The T3 does deliver one of the highest data transfer speeds among portable SSDs, reaching its promised 400-450MB/s sequential read/write in almost all real-life benchmarks. Such performance is hard to compare with HDD performance, but so is the price – around $0.35-0.38 per GB, depending on the capacity. But even at such prices, the Samsung T3 is one of the cheapest external SSDs out there, especially when you take into consideration the superior transfer speeds.
So, should you get one or not? Well, the T3 is at the bottom of our list for a reason – Xbox One and Xbox One S won't be able to use all of the performance that this SSD can deliver. Don't get me wrong, your games will most likely load at least twice as fast and the difference between this SSD and an HDD will be very noticeable. It's just that this difference won't be as great as it could be and you'll pay a whole lot of money for performance you can't even use to the fullest. However, if you're ready to pay up to $750 dollars for 2TB of storage just to have the fastest storage solution and loading times you can get, the T3 would be the best SSD for your Xbox One S storage needs. This is why we decided to add at least one non-HDD option for users in need of top-shelf gaming, regardless of price.
The Basics of Xbox One External Storage
Below is some basic knowledge about how external hard drives work with Xbox One consoles that may come in handy or just help you with understanding the benefits and limitations of having an external hard drive for your Xbox One S.
Xbox One external hard drive compatibility
As you might imagine, we wouldn't put hard drives on our list that were incompatible with Xbox One S but in case you want to look for one yourself, you need to know that some external hard drives might not work with your console.
Xbox One supports all USB 3.0 external hard drives with at least 256GB of capacity
Xbox One S will allow you to add up to 16TB of storage, which would be plenty even for the most hardcore gamers out there.
How to connect an external hard drive to your Xbox One S
You might think that connecting an external hard drive to your Xbox One or Xbox One S would be somewhat complicated and would involve picking between different formats, storage space options, and other software mumbo-jumbo. However, adding an external storage device to your console couldn't be easier.
All you need to do is just plug in the drive, go through the automatic formatting process and you're ready to go
Your only input is plugging the cable into your console and confirming in the prompt that you want to format your drive for use with Xbox One consoles. There is just one major downside you have to take note of when using an external hard drive with your Xbox One S:
Any storage device formatted for use with Xbox One consoles will not be recognizable by other devices (PCs, laptops, other consoles etc.)
This makes choosing the right capacity for your needs a little more complicated (more on that under tips). To use your hard drive with other devices, you'll have to reformat it for whatever devices you want to use it on (NTFS format for Windows, HFS+ format for Macs) which will erase all the games you've stored on the drive.
You (technically) can't upgrade Xbox One S's internal HDD
It's relatively easy to change the PS4 internal hard drive, but it's not technically supposed to be done on Xbox One or Xbox One S. This is why adding additional external storage has been made very simple, however, more tech-savvy users might still want to fully customize their gaming experience.
To change the internal HDD, you'll need to pry open the side panel and main surrounding plastic case of the Xbox One, then remove internal metal casing and wires and unscrew the hard drive from its enclosure. It would take some time to backup everything you had on the drive, as well as the operating system itself.
Compatibility issues may become an issue, seeing how you're putting a third-party device into the system, plus, you void the warranty if you pry open the exterior of the console.
Also, if you do decide on adding an internal drive, avoid SSDs, as the connection within the Xbox One S might still be the same SATA II that the original Xbox One was fitted with. SATA II won't make regular 5400RPM or even 7200RPM drives much slower, but anything above that will most likely get bottlenecked a lot. If you want to use an SSD, use only the external USB 3.0 connection.
In the end, we don't advise you to change your Xbox One S internal hard drive, unless you're an expert in this field and fully understand what you're doing. Microsoft has made adding external storage super-easy for a reason, so make use of this practical feature rather than nerve-wracking DIY solutions that might end up not improving your gaming experience at all.
How well do SSDs work with the Xbox One S?
Solid-state drives are much faster than their hard disk counterparts because they have no moving parts and all of the file transfer operations are done electronically. As you may have noticed from the hard drive review above, most 5400RPM HDDs provide speeds in the ballpark of 100-130MB/s, while 7200RPM ones can provide up to 180-200 MB/s tops. SSDs, on the other hand, have been reaching the limitations of USB 3.0 5Gbps and lately even SATA III 6Gbps, with the former topping out at roughly 450-500MB/s.
However, these are benchmarks taken on computers that have been decked out with different storage drive-specific firmware protocols (UASP, for example) and other features used to get the most out of SSD performance. Meanwhile, Xbox One consoles aren't exactly multi-purpose devices and can provide only so much in terms of optimizing storage. So, because of various software and hardware reasons, SSDs will get bottlenecked by the less than perfect Xbox One and Xbox One S USB 3.0 connection.
You will still get a huge boost over even the fastest 5400RPM drives, but the main issue here is paying almost 10 times more money for roughly 2 times faster loading times. For some users, this exchange is worth achieving the best gaming experience you can get, but for most, the slightly slower yet much cheaper 7200RPM or SSHD options will provide enough performance.
SSD loading speed tests
A bunch of games was already installed on our Xbox One S, so we tested loading speeds on them and then transferred them to the external SSD to test again. We ran each test three times and the average is shown in the table below, with the margin of error between the average and separate tests being 1.5 seconds max. For each game, the first test was a cold boot, but the following two tests were done after exiting the game from the Home screen.
What did we use?
– Xbox One S gaming console, with a 500GB internal hard drive.
– Sabrent EC-UASP USB 3.0 2.5-inch hard drive enclosure
– Samsung 850 PRO 256GB – it's one of the most popular SSDs on the market, with an excellent price per GB ratio. In other words, this SSD is fast, affordable and reliable.
The tests showed a 25-50% decrease in loading times with the games we tested, which is quite an improvement, seeing how Xbox One S's internal HDD is slightly faster than its predecessor's. So, as we discussed before, whether this performance boost is worth paying tons of money is up to you.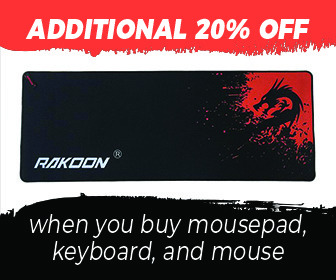 The Samsung 850 PRO is one of the best SSD for the money. But 256GB of space isn't much, with larger capacities becoming a serious investment. In fact, we ran out of storage after installing just five games. The SSD will definitely give you a performance boost, but the capacity is quite tiny and costs a lot of money.
Also, remember to choose an external enclosure that supports UASP and works well with solid state drives. Sabrent EC-UASP USB 3.0 worked very well for us and it cost less than $15.
FAQ
Q: What is the best external hard drive for Xbox One and Xbox One S?
A: Our top pick is the Seagate Game Drive Hub for Xbox, seeing how it's fast, relatively cheap, and provides a couple extra USB ports for other gadgets. If you're on a budget, go for the Seagate Expansion, which is the cheapest drive on our list yet still quite fast.
Q: How to format an external hard drive for Xbox One S?
Go to Home screen and scroll left to open the guide.

Scroll down and select settings.

Select all settings.

Go to system, and then select Storage.

Select your storage device, and then select Format for games & apps.
Q: Can you use a flash drive with an Xbox one S?
A: Yes, you can but only for viewing media files. You can play videos, listen to music & see photos on your Xbox One S from USB drive or a connected hard disk drive. If you have a USB flash drive with 256GB of capacity you can format it and use as an external storage for games as well.
Q: Can you upgrade the Xbox One S internal hard drive?
A: You can but we don't advise it. The internal drive of Xbox One S isn't meant to be torn out and replaced, plus, tearing open the case will void the warranty. You don't even get any notable benefits from doing this since the internal connection is most likely still SATA II, which is slower than the external USB 3.0 connection. Using an external hard drive with Xbox One S is super-easy and potentially more beneficial than trying to replace the internal HDD.
Q: How many USB ports do Xbox One and Xbox One S consoles have?
A: Both original Xbox One console and Xbox One S have three USB 3.0 ports. See all ports on Xbox Support page.
Storage Tips for Xbox One Users
Now that we've gone through our list of the best external hard drives for Xbox One and Xbox One S, let's look at different ways to save yourself some money, time, and headaches when upgrading your Xbox One's storage.
Xbox One bundle deals – often cheaper than just the console

In case you don't have an Xbox One console yet but are planning to get one, note that different 1TB internal hard drive deals are also available now. Bundle packages are much more popular now than ever before and are often times cheaper than just buying an "empty" Xbox One gaming console. For example, Tom Clancy's Rainbow Six Siege 1TB bundle is cheaper than Xbox One 1TB console with no games.
The Gears of War: Ultimate Edition bundle is the most popular among its peers, mostly because it has been the cheapest way to get yourself a new Xbox One for a while now. Remember to keep an eye out for all the Xbox One bundles you can find if you are considering to buy a new Xbox One because different bundles frequently have huge discounts and their prices can drop well below $300 and even $200.
Which is the best Xbox One bundle deal?
The Gears of War Ultimate Edition bundle is one of the cheapest out there and comes with the same console as all the other bundles. But if you're not exactly saving every penny, we would also recommend the Xbox One Elite Bundle. The Solid State Hybrid Drive (SSHD) optimizes the storage system and supposedly gives up to 20% faster performance. The re-designed controller offers better user experience and longer battery life.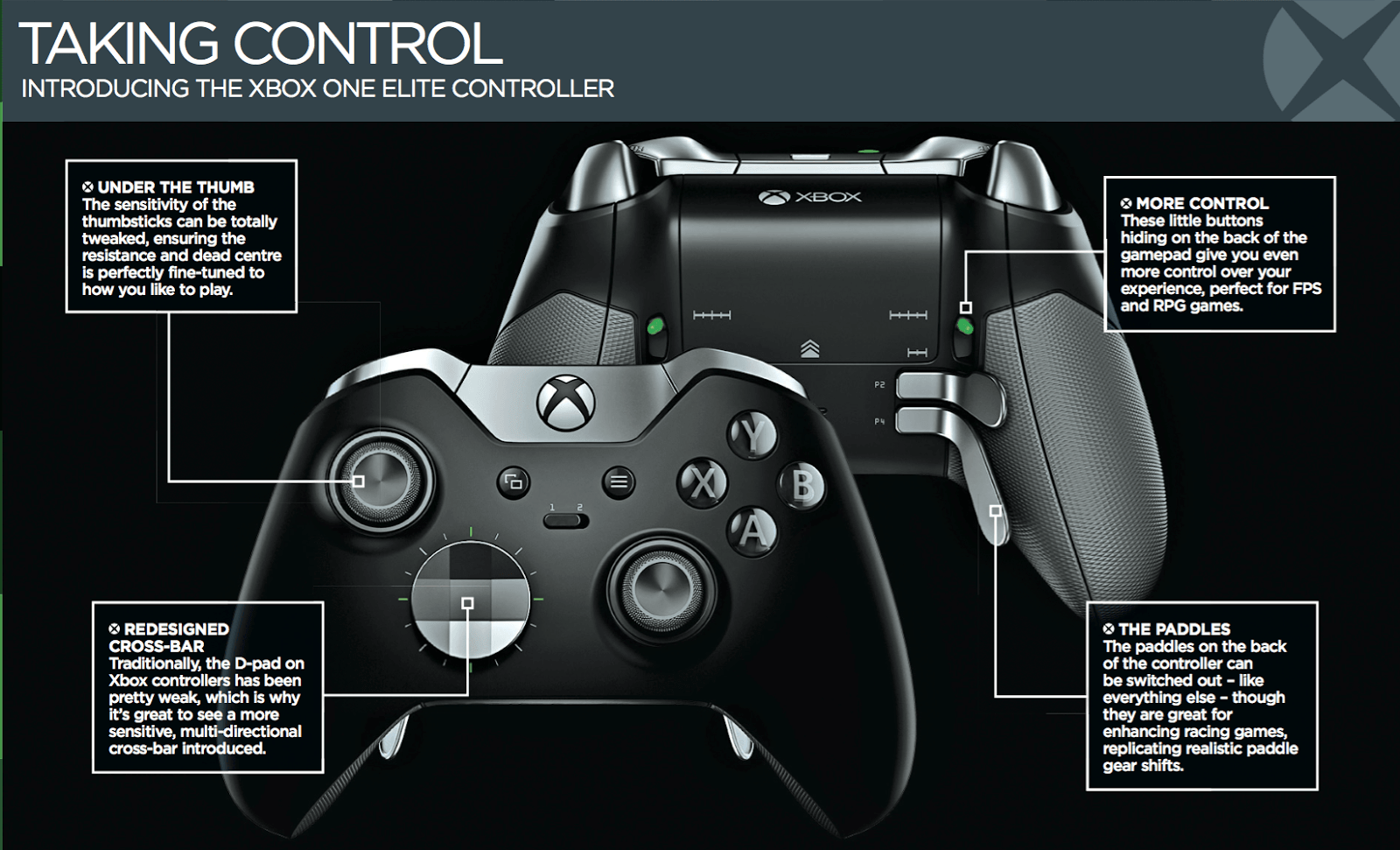 However, you don't need to buy the Xbox One Elite Bundle if all you want is a speed boost since most of our top picks will give you a decent speed boost without having to buy the expensive Elite controller and overpay for other fancy features you don't really need. We'll go into more detail about SSHDs and their benefits below.
Get an HDD docking station and an internal hard drive 

In case you already have a 3.5-inch internal hard drive lying around, you can turn it into an external hard disk for your Xbox One S by spending just a few bucks. Do this by getting a USB 3.0 hard drive docking station.
If you are low on budget, you can simply buy a cheap internal hard drive and put it into one of these docking stations. For example, a WD Blue 1TB 7200RPM HDD combined with Plugable docking station may cost less than $80 and deliver the 7200RPM performance, close to that of the Game Drive Hub and My Book.
However, having third-party intermediate device between the drive and the console might cost you a couple MB/s of transfer speeds. Still, if you're willing to get your hands a bit dirty then this might be a very cost-effective way of expanding your Xbox One S storage.
How much capacity do you really need?

The short answer is – the bigger, the better! Space requirements are hefty for both PS4 and Xbox. You can take a look at this game install sizing list to find out if you will have enough storage space for the games you plan on having or already have. For example, two very popular games Assassin's Creed Syndicate and Halo: The Master Chief Collection take up to 40GB and 63GB, accordingly.
Always remember that even though your Xbox One S comes with a 1TB or a 500GB hard disk drive, in reality, you will have less. This is because the Xbox's operating system and other software have to be run via the internal HDD. This is also why it will always be slower than an external HDD since the external one doesn't have to run system operations in the background at all times.
You will only have about 360GB of usable space from Xbox with 500GB hard drive
So, if you installed the two previously mentioned games, you will be left with around 255GB on your XBox One S internal hard disk. Only two games and just 255GB left, plus, this doesn't even include DLC and game updates, which can be as big as 18GB, like Destiny's update 2.0.
On the other hand, you have to take into consideration that, as we discussed above, whatever drive you choose to get for your Xbox One, you won't be able to use with any other device. This makes picking the perfect capacity a bit more difficult since, for example, buying 8TB of storage when you might end up not using half of it would just be a waste of money.
Overall, if you know roughly the list of premium games you want to have in the future, you can plan for around 50GB per game on average, with some taking up less and some – even more storage space. With that in mind, 2-4TB (roughly 40-80 triple-A title games or many smaller ones) would be plenty for a casual gamer who doesn't have a massive XBox One game library.
This way you don't overpay for too much storage space that you won't be able to use for other things anyway and if you do run out of space, getting a smaller storage space addition might still end up being cheaper than a massive one-time purchase.
Main things to remember when buying an external hard drive for XBox One S
Make sure it's compatible!
The external hard disk must be at least 256GB and have a USB 3.0 interface which is now standard and found on most products. You can find USB 2.0 on some older drives still on the market but those might not even be 256GB, to begin with.
Make sure it's fast!
The next big thing is transfer speeds and RPM. Most hard drives spin at 5400RPM, but you might want to go for 7200RPM. We recommend spending a few bucks more and getting a 7200RPM drive (like the Game Drive Hub or My Book). An SSHD with an enclosure might also be a good idea (like the Seagate Barracuda), even though this technology never really kicked off in a major way. As we discussed before, super-fast SSDs might be overkill and, in this case, would cost a lot more than what they're worth.
Make sure that you get enough storage for your money! 
Capacity is the most important feature of a hard drive, and choosing the right one for your needs may save you a lot of money. If you're not sure what capacity to go for, just get 4TB, which will be enough for most casual gamers. If you just want to play a couple major multiplayer games (Battlefield 1, for example), go for 2TB, or if you want to build a huge library of various games, go for 6TB or 8TB.