Convenient solutions for comfortable data managing and saving space are incredibly important in a modern household. This is what Apple's AirPort Time Capsule excels at by combining a powerful WiFi router with a network-based storage device.
But is it as good as it seems? We took a look at this product to find out everything you need to know about it and help you decide whether it's an item worth getting.
Specs
| | |
| --- | --- |
| Capacity | 2TB, 3TB |
| Read/Write | Depends on internet connection* |
| WiFi Connection Type | 802.11ac (fully backwards compatible) |
| Ports | 3 x LAN, 1 x WAN, 1 x USB 2.0 |
| Size | 3.85 x 3.85 x 6.6 in / 9.8 x 9.8 x 16.8 cm |
| Weight | 3.26 pounds / 1.48 kg |
| Warranty | 1 year |
* The AirPort Time Capsule backs up your data through your WiFi network, so, while the most modern WiFi connection type is used, the actual transfer speeds still largely depend on whatever internet speed you have.
Related articles:
The Best External Hard Drive From Apple – AirPort Time Capsule
The AirPort Time Capsule is a network based storage device created by Apple. This wireless external hard drive can efficiently backup huge volumes of data stored on any or all computers within its range. Ideally, it is used together with Time Machine, the Mac OS X's backup software program.
The Apple Time Capsule certainly has several positive attributes like an eye-catching design and better wireless capability than before for enhanced performance. However, it also lacks certain qualities that can leave users wanting for more. This is due to the limited number of enhancements from the earlier model.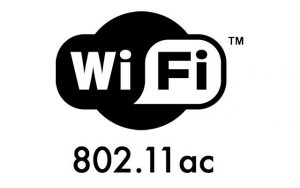 The Apple Time Capsule is ideal for people who already have 802.11ac-enabled Macs, but advanced users may look for certain features like options for non-Mac platforms and the capacity for household media streaming.
Compared to other network-attached storage devices (NAS), the Apple Time Capsule is admittedly pricier. Hence, the majority of customers who would likely purchase it either are looking for an upgrade or are simply have the money for it.
Buying the Apple Time Capsule as an upgrade is typical for Mac fans. However, purchasing one also makes a great gift idea especially if given to a fellow Mac enthusiast.


Alternatively, a user may opt for a cheaper network attached storage drive like the Seagate Go Flex Home. Non-Apple fans looking for a device with a similar price tag can seek out the QNAP TS-251, which can be upgraded since it has multiple slots for HDDs. For a more portable solution, WD My Passport Pro might be the NAS you're looking for.
| | | | |
| --- | --- | --- | --- |
| NAS | WD My Passport Wireless Pro | Apple AirPort Time Capsule | Seagate FreeGate GoFlex Home |
| Capacity | 1TB, 2TB, 3TB, 4TB | 2TB, 3TB | 1TB, 2TB, 3TB |
| Internet connection | 802.11ac WiFi | 802.11ac WiFi | Wired |
| Size | 4.9x4.9x2.4 in/ 12.5x12.5x6 cm | 3.85x3.85x6.6 in / 9.8x9.8x16.8 cm | 3.1x5.3x6.8in / 7.9x13.5x17.3 cm |
| Weight | 1 pound / 0.45 kg | 3.26 pounds / 1.48 kg | 2.8 pounds / 1.27 kg |
| Ports | 1 x USB 3.0, 1 x SD card slot | 3 x LAN, 1 x WAN, 1 x USB 2.0 | 1 x LAN, 1 x USB 2.0 |
| Warranty | 2 years | 1 year | 2 years |
| Other features | Long battery life | Also functions as a router, supports a wireless printer | Supports a wireless printer and Time Machine technology |
Depending on your requirements, you can purchase the Apple Time Capsule offering capacities of either a 2TB or 3TB hard drive. Both capacities work with Time Machine in OS X and iOS, which makes backing up any Apple device a worry free process. Both feature a Wi-Fi base station that offers the 802.11ac technology. The current design of the device also allows better signal distribution.
Like with other Apple products, the standard one-year warranty is provided for the time capsule. The warranty applies to hardware and accessories contained within the original packaging.
It is important to note that the warranty provided by Apple does not apply to products not sold under the iconic brand name. This pertains to hardware or software packaged with any of its own products. Other examples of situations not covered by the warranty are consumable parts (i.e., batteries), cosmetic damages, or obvious misuse of the product.
Design
The updated design of the Apple Time Capsule is referred to as the new top-down approach. From its original square form, it now measures 6.6 inches in height and 3.85 inches in width. While it retains the same level of style for which Apple is known for, the device's footprint is significantly reduced. The estimated weight of the device is 1.48 kg or 3.26 pounds, which is half the mass of the previous version.
In line with the company's environmental practices, the Apple Time Capsule features a PVC-free AC power cord. At the same time, it is brominated and flame retardant-free. Even the packaging used for the device offers greater efficiency that significantly reduces material footprint when the product is shipped.
A tiny status light is situated on the front face of the device. It glows a steady green light to indicate that everything is running smoothly. Problems with the device are indicated by a change in its color or its continuous blinking. A vertical line of ports and connections is located at the back of the device. It offers the typical LAN ports that can connect to a wired client and an internet source, with each port offering data speeds up to 1,000Mbps. The Time Capsule can also provide a wireless connection to a printer.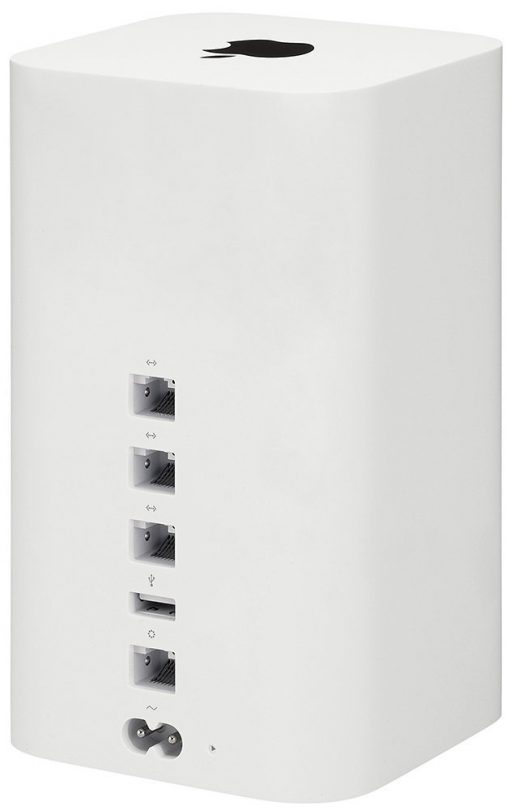 Given its current form, many have noted that more ports could have been added. Furthermore, notably missing from the device is support for USB 3.0. Hence, the Apple Time Capsule is still unable to host other devices like a printer or another external hard drive similar to its predecessor.
Perhaps most challenging for users is the lack of support by the current model for AirPlay, in contrast to earlier models.
Performance
The overall performance of the Apple Time Capsule is quite promising for users. From set up to continuous management, a limited number of problems can be expected to take place.
Because of its 802.11ac technology, Wi-Fi speed is theoretically three times higher than with 802.11n and the signal is clearer and stronger. The six antennas placed at the top allow for better signal dispersal. The device also transmits at two frequencies with three antennas of 2.4GHz and three of 5GHz. Hence, wireless devices can readily connect to any band for the best possible performance.
Unfortunately, the device does produce a significant amount of heat as the power supply of the Apple Time Capsule is incorporated within its enclosure. It shares its living space with the 802.11ac chipset and the hard drive.
To remedy this problem, a fan was placed inside to keep things from heating up. But the sound is distracting when the device is turned on in a quiet room. Aside from overheating, complaints such as slow transfer rate and inaccurate time estimates have also been reported by customers who purchased the Apple Time Capsule. Extreme cases reported a total failure of the device without prior warning in a matter of months as well as an absolute lack of connectivity with PCs.
Software
The principal software used in conjunction with the Apple Time Capsule is Time Machine and as such, it is used on Mac based platforms. However, it can also be used with Windows and any Android or iOS smartphone or tablet. A short tutorial for backing up data with Time Machine can be found on Apple's website.
What do others think?
Overall, the performance of the Apple Time Capsule is commendable and well worth the expense provided that you really need a network storage device.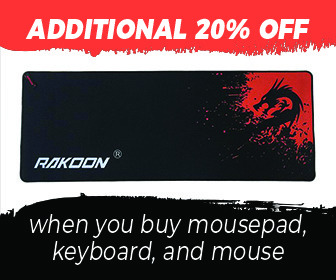 If you do intend to purchase this particular model, it would be best if you already have a wireless device on hand that supports 802.11ac, or you plan to buy one shortly. Otherwise, you can save money on an older version that has similar features or on an entirely different device altogether.
Michael Brown from Macworld writes that the sheer speed of Apple Time Capsule makes it a good buy
Dong Ngo from Cnet writes that new Time Capsule has fast Wi-Fi and offers easy backup for Mac fans.
What is in the box?
Apple Time Capsule
Power supply with cord
Printed documentation (Warranty, Manual)
In most cases, customers also bought the AirBase mounting kit, that can be used for mounting the Apple Time Capsule securely to the wall or ceiling to have it fit more into your house design or just to have it take up less space.
Time Capsule Review Conclusion
In general, the Apple Time Capsule could have a greater potential. A particular concern is the lack of ability to customize its options, unlike other similar devices. To manage your expectations and minimize heartaches, it is best to learn beforehand what you want or do not want from a network attached storage device. The biggest problem with new Time Capsule is its price.
With that said, if you have the money to spare, this is a decent storage device for people who want a simple solution for backing up their data. The extra router support coupled with such a drive is also a big bonus.