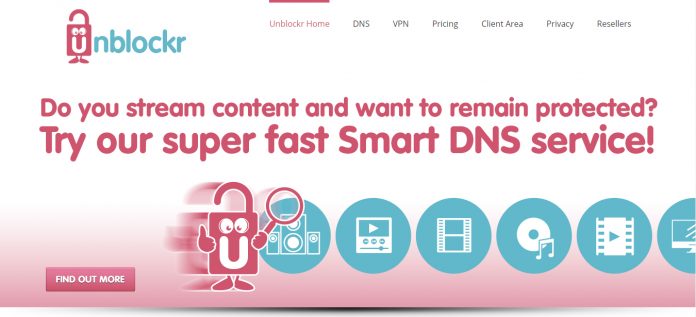 Image Screenshot from Unblockr
Whether you're looking for a service to help you unblock some of the geoblocked websites out there or you're interested in 100% online privacy to hide away from the watchful eyes of the government and hackers, Unblockr has a product they want you to try. They offer either DNS or VPN services so you don't have to pay for something you won't use or don't need.
As we've reviewed multiple VPN services recently, we've found some that are great and some that are lacking, but every single one claims to do the same things: give you anonymity and privacy online. As we take a deeper look into what it is that sets Unblockr apart in an arena full of major VPN players, we'll go into detail about the things we've found that we love, and the things we think need some work.
In the end, we'll give you a brief overview of the service and an overall rating, so if you'd like to skip ahead, we understand. If you're interested in the most information possible, then you should keep on reading, because we are about to dive deep into Unblockr's features, benefits, and potential problems.
Unblockr Overview
For our Unblockr review, we thought it would be nice to start by telling you the difference between the two services that this company offers. They have a DNS plan and a VPN plan. Unblockr DNS is a service that offers some protection from online threats and a minor level of anonymity. It is best to use this service for surfing the Internet generally without the need for much privacy, streaming music or movies, and gaming.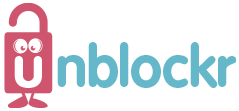 Image from Unblockr
The Unblockr VPN service is what will give you the anonymity and privacy you need. It encrypts your data from the beginning, hides your IP address, and keeps all of your dealings from the watchful eyes of hackers or the government.
Aside from security, the primary difference between a VPN service and a DNS service is speed. With a DNS, you're getting security on a surface level, so it doesn't slow down your connection much, if at all. With a VPN service, you're getting intense encryption and privacy that requires your data to travel through a shared tunnel and onto shared servers, which often decreases speeds.
The speed decrease we see with VPNs varies drastically from 10%-100% speed reductions depending on the service and your initial connection speeds. Some services that take this into account and utilize workarounds to help, but Unblockr is not one of them. They do what they can to increase speeds on their end, but in the end, that isn't the company's focus.
DNS Services through Unblockr
So you have a general idea of what DNS is, but what does it mean specifically if you choose this service through Unblockr? Essentially, you are stopping websites from being able to hold your data and use it in whatever way they please, including knowing every time your IP address accesses their website. Unblockr doesn't even store your search history in their archives, so you're free and clear in that respect.
You don't have to install new software to use Unblockr's service, you can use it on an unlimited number of devices, you won't get the speed reduction that you'll experience with the VPN software, and any malware sites out there get automatically blocked by the service. You can also get a refund if you haven't used your subscription and opted for a paid version up front, which is a very nice bonus.
The DNS services offered by Unblockr come in a range of prices. You can try it free for one week with unlimited access to decide whether or not you'll like the service or use it enough to make it worth your money. After that plans start at $2.27/month, but you can save money by paying for six months or one year at a time. The savings isn't much, but if you're trying to be frugal, you may want to consider one of those long-term plans.
To help keep your information safe, you can subscribe to these plans using your PayPal account, which is a nice feature. If you choose to cancel and do so within the first seven days of a subscription period, you'll get a full refund.
Unblockr VPN Services

Image from Unblockr
If you're looking for more security and privacy online, you'll probably want to opt for a VPN service. Although these services significantly slow down your Internet connection, they also provide a sense of security that you can't get anywhere else. Unblockr's VPN service encrypts your Internet data so that the business you work for, others on the same Wi-Fi connection, and even your government isn't able to see your data.
There are a few advantages to using Unblockr's VPN service versus others, and a few that are solid features of any VPN service. All of those are as follows:
Anonymity online
Free DNS service with your VPN services
No logging of connection information
Regeneration of certificates at any time
Ability to change your country or location
Ability to download and stream without geoblocking or being stopped by your ISP
These are a few of the major benefits of having a VPN service, and a few of the things that might make Unblockr a particularly desirable choice for you. Anytime you're picking a VPN service; you'll want to note what's important to you personally, though, because not every feature is necessary for every person. Some need limited anonymity and privacy, while others are looking to maximize on those features regularly.
Unblockr offers one week free for you to try out their VPN service, which is always a good idea to see if it is user-friendly and how much it slows down your Internet connections before you buy in with a full plan. After the trial, Unblockr VPN will cost you $4.53 per month, but you can save again by paying for six months or a year at a time.
Unblockr
​

​​​​

Resellers

One thing that sets Unblockr apart from the pack is that it allows you to make money off of your friends joining the service. You can make up to 50% of all new sales you generate via your personal affiliate link. You can also make up to 25% on all subscription renewals for the lifetime of an account purchased under your link. That means even a couple of friends or acquaintances joining under you can mean extra money to help pay for your services.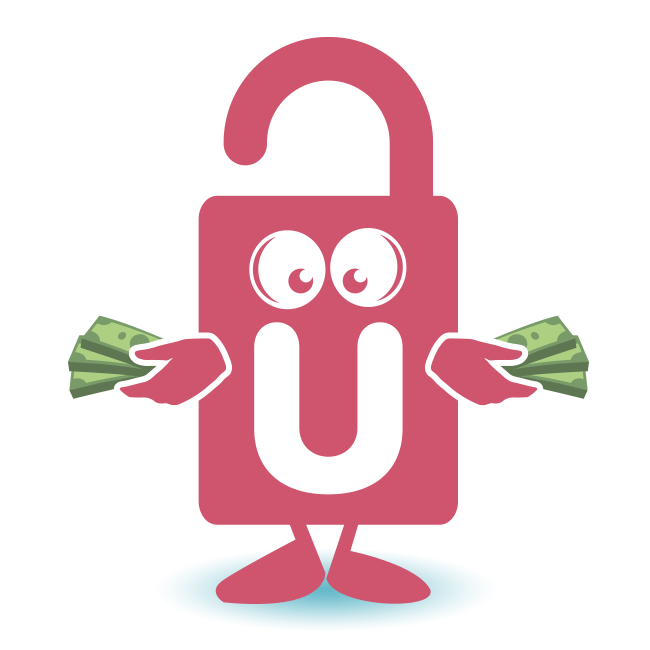 Image from Unblockr
Pros and Cons of Using Unblockr VPN Services
So now that you have an overall feel for what Unblockr has to offer, we want to give you an in-depth look at what we think are some of the biggest pros and cons of using their services as compared to other VPNs on the market. We'll do this by going over each point one-by-one, and in the process, we will compare Unblockr and other services.
In the end, we'll give you our overall rating on a scale of one to five, with five being the best, and reiterate a little bit about how Unblockr earned that rating. Let's start with the pros for now.
The Pros of Using Unblockr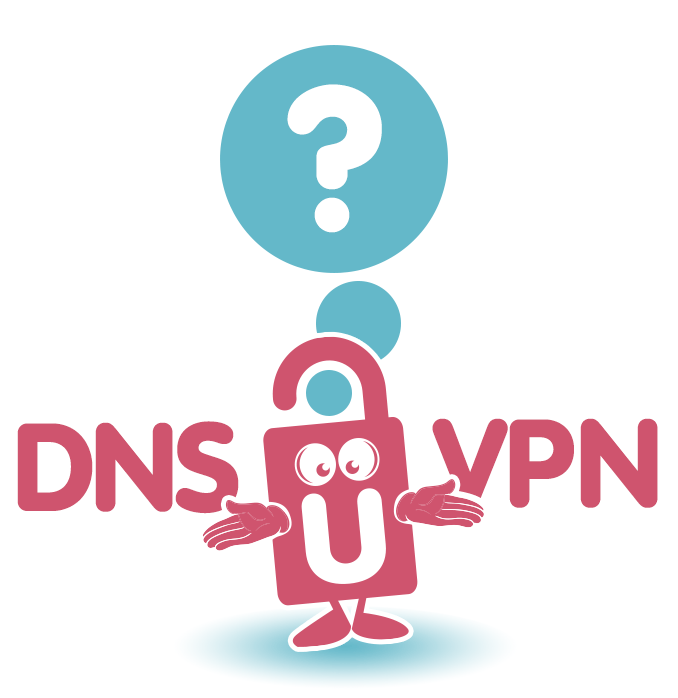 Image from Unblockr
While there aren't many VPNs that could be considered perfect, there are also very few that could be considered terrible. When we conducted our Unblockr review, we discovered three primary pros for using their services versus others, so we'll go into detail about those features here to help you decide if this service is right for you.
Easy to Use Service
As a service, Unblockr is fairly easy to use. You don't have to download any software to your devices, although you will need an app if you choose to use it on your phone. All you need to do to use the service is to visit their website and set up an account. This process can feel a little bit wrong since you're giving the site your personal information, which is something you're trying to avoid, but it's still simple, and even simpler to use once you're ready to go.
We like that you can use Unblockr with routers and modems and that you can set it up with Amazon FireTV or Fire Sticks. That isn't something a lot of VPNs offer yet, so it's a major benefit of utilizing this service.
The knowledge base has great information on getting started and changing your DNS address. It has some simple tutorials on how to start with various devices as well, making life a little bit easier on you if you're new to the VPN or DNS party. We appreciate that the service isn't too complicated, even though that does often come as a side effect of having only the most basic features.
No Logging of User Data
Every single VPN we've been on has claimed they log little to no user information. This is rarely true because there are simply some things that a business, such as a VPN server, needs to know, especially if you're paying for their service. Unblockr does a good job of not logging much user information at all, especially not the things you'd be hesitant to let your boss or an FBI agent see. However, there are a few things they keep around.
If you check out Unblockr's privacy policy, you'll notice that they do keep the information you provide them during subscription time so that they can bill for their services and so that they can send you email notifications. They do not collect unnecessary personal information, however, so you can feel a little bit less uneasy.
The data that they will hold on you is your name or username as you provide it to them, although it doesn't have to be factual, your email address, your IP address, and if you allow them to they will also save your country of origin. They also collect some information when you register as a member, fill out a subscription form, browse their website, or contact them by email ticket for any issues.
Unlike some other VPN or DNS services, when Unblockr keeps your log files for diagnostic reasons, they don't let you opt out of it. Still, the amount of information that Unblockr keeps pales in comparison to some other prominent VPNs, so we think their logging policies are a plus.
We should mention, though, that Unblockr is based out of Canada, which means it is under the jurisdiction of a country in the Five Eyes Agreement. This agreement now includes about 14 countries around the world and can mean bad news for you if you're looking for more anonymity online. If any of the countries in the agreement ask for your information for security reasons, Unblockr will have to give them any logs they have about your data and history.
Free One Week Trial
One of the best things to look for in a new VPN or DNS service is a free trial period, or a money back guarantee. This is because not every service will work for you the way it does for Mary Jo down the street. How a service works for you depends on the power of your Internet connection, how you use the service, how often you use it, and what you're looking to get out of it.
Unblockr is wonderful because it not only offers a one week free trial period where you can test out either the DNS or the VPN service, but it also issues refunds for unused subscriptions within seven days. That means that you can decide that you don't want to re-subscribe to their services and opt back out without the financial insecurity of doing so, as long as you do it within the first seven days of paying your subscription fee.
Cons of Using Unblockr
Although there are some great features involved in using Unblockr as either a DNS or VPN service, there are also some things we don't like so much. In our Unblockr review we found two features in particular that really rubbed us the wrong way, so we'd like to share those with you in detail to help you make an informed decision.
Customer Service
When we talk about VPNs, we look for great customer service because things can and do go wrong on these services. Getting a quick response can mean the difference between having to work through the night and getting to have a nice dinner with your family. It can also mean the difference between using the service that you've paid for and not being able to use it for a day or two. So you can see where this is an important subject for us to explore.
Unblockr is not the best with customer service. They provide an email address within their website if you're willing to dig, but the majority of customer inquiries have to go through a simple form on their main site. The form doesn't leave a lot of room for details, and it means you're in line with hundreds of others submitting forms for requests and questions, and that may mean you have to wait for a response.
We prefer when VPNs have multiple ways of getting information quickly and easily, like live chats or phone help. Unfortunately, that's not the case here. You'll also be hard pressed to find the answer to a complicated question in their FAQs or knowledge base, which is a big problem. We couldn't even find a user forum for help when we were reviewing this service, so you're on your own until the customer service agents are free to contact you back.
Because you fill out a form online or send an email, more of your information is logged as well. It's an unfortunate reality of the way Unblockr's privacy policy works, and of dealing in all written formats. There will be a paper trail, and that may end up having to be shared with a government body if they request it because of the Five Eyes Agreement. Overall, we think Unblockr could improve their customer service quite a bit.
Limited Information on the Service without Contacting Company
Most of the time when we review a VPN service, we can get a lot of information before we ever download an application for a test run, but that's not the case with Unblockr. This service seems to want to get you into a trial before they give you details. We couldn't even find much information from actual users, which was also concerning.
We had to dig deep into privacy policies and terms of service to find out the real deal on logging and information sharing, and even on where the company was located. If you're not willing to spend a lot of time doing that digging, or don't want to wait for a response from an email to the company, you may want to check out other VPN providers first.
Rating
Unblockr has some solid features that we can get on board with, but the cons outweigh the pros for us. Lack of customer service and company information is huge negatives on an already very basic VPN service. If you were just in need of DNS, though, we'd advise checking out their one-week free trial to see if that will work for you.