If you're looking to upgrade your storage from a hard disk drive to an SSD, you're probably already prepared to pay a lot of money for your new drive. Some people might want to go all-in and get the best possible, most premium SSD while they're at it.
For such people, there are many ways to waste money and only a couple products that are worth the investment. SanDisk Extreme PRO is a high-shelf SSD that is definitely worth paying more for. In this review, we go through its specs, real-life performance, and compare it to similar SSDs.
Extreme PRO Specs
SanDisk Extreme PRO-Series Solid State Drive SDSSDXPS-480G-G25 (2.5″, SATA Revision 3.0, 6Gb/s 480GB Storage)
PROS
Very high performance for a SATA SSD
10-year warranty and great user feedback
CONS
A lot more expensive than most other SSDs (0.3-0.5 times more)
Breakdown of Features
SanDisk Extreme PRO is a 2.5-inch SATA III SSD, standard 7mm height. Although the Extreme PRO SSDs come with quite a quite advanced feature set, their capacity lineup is relatively limited – only 240GB, 480GB, and 960GB capacities are available. Most people will find the capacity that they want among these but smaller and bigger capacities are still relevant for many customers. One of the main benefits of this SSD is the extended 10-year warranty that will ensure reliability for a long time (as long as you make backups).
The Extreme PRO also delivers some of the highest sequential and random benchmarks of any SATA SSD currently available. 483MB/s sequential read and, even more so, 437MB/s sequential write speeds (UserBenchmark) are matched by very few SSDs, one of which is the previously mentioned 850 PRO from Samsung. Extreme PRO's random performance is also impressive – 28MB/s 4k read and 75MB/s 4k write. How much of this performance edge would you see in casual everyday usage, however, is up to debate since only very performance-heavy video/photo editing software manages to utilize such SSDs to their full potential.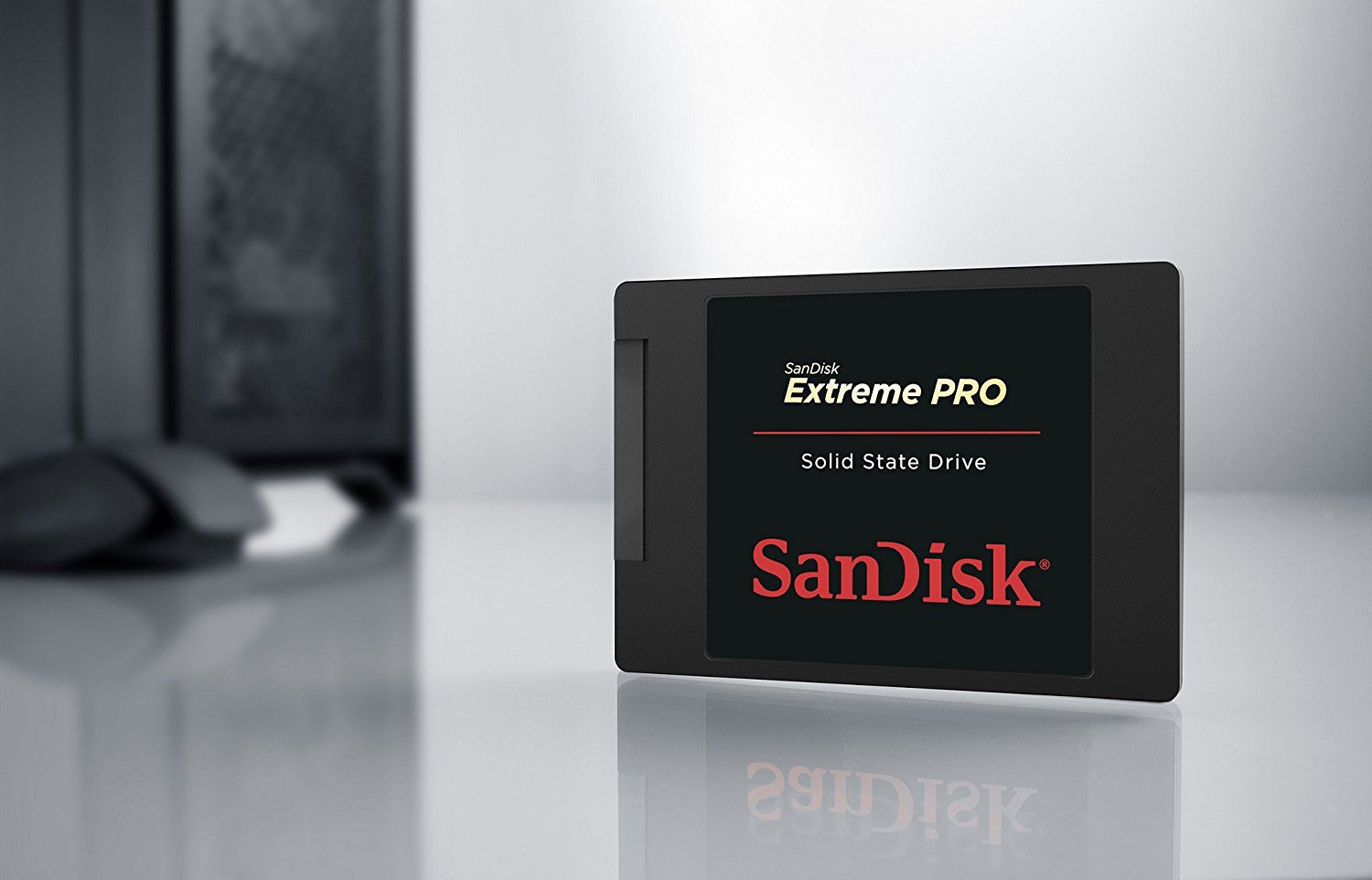 One of the main features that allow the Extreme PRO to achieve such performance is the nCache Pro technology that uses two-tier caching. This means it uses a high-performance SLC cache as well as a portion of the volatile DRAM memory to store data for instant access. This technology was new and unique at the time of this drive's release some years ago and it still remains a very beneficial feature to having superior performance.
All of these features, however, are sold at an accordingly high price – 41.5-45 cents per GB for the 480GB and 960GB SSDs. The 240GB version costs almost as much as the 480GB version (upwards of 70 cents per GB) on most retailer sites, so we don't recommend this specific capacity of the Extreme PRO at all. Currently, some retailers (like B&H) will sell the 480GB version for slightly less than the Samsung 850 PRO, which is accordingly a slightly better SSD.
Although not included with the SSD itself, SanDisk SSD Dashboard and Acronis True Image software tool downloads are available and marketed with the product. The former allows you to see and manage the performance and storage space of the SSD, while the latter allows you to move entire partitions or drives to your new SSD. Overall, the most notable features of the Extreme PRO is the lengthy warranty and performance, both of which seem to be worth the extra cost.
Alternatives
[supsystic-table-diagram id='144′]
The closest competitors to the SanDisk Extreme PRO both come from Samsung. The 850 EVO is a lot cheaper but still retains high performance and respectable warranty. Meanwhile, the 850 PRO is as similar to SanDisk's high-shelf SSD as you can get. For more SSD alternatives, see our 2.5-inch SSD buying guide, or our 2.5-inch drive top list (includes hard drives).
Samsung 850 EVO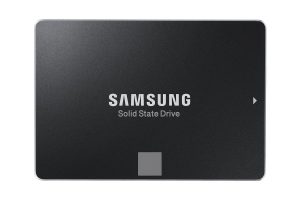 Most reviewers and enthusiasts consider this the best 2.5-inch SSD on the market. The 850 EVO comes in capacities ranging from 120GB all the way up to 4TB, all of which include a 5-year warranty, which is quite lengthy for the drive's price.
This SSD achieves very high 506/400MB/s sequential read/write speeds and even surpasses the Extreme PRO in terms random performance with 36/76MB/s 4k read/write. Overall, if you're looking for something more casual than a premium drive with a premium price and want to save money in the process, the EVO is your best option.
Samsung 850 EVO 1TB 2.5-Inch SATA III Internal SSD (MZ-75E1T0B/AM)
Powered by Samsung V-NAND Technology; Optimized Performance for Everyday Computing. Interface: SATA 6Gb/s Interface,...
Incredible Sequential Read/Write Performance : Up to 540MB/s and 520MB/s Respectively, and Random Read/Write IOPS...
Endurance, Reliability, Energy Efficiency, and a 5-Year Limited Warranty
Samsung 850 PRO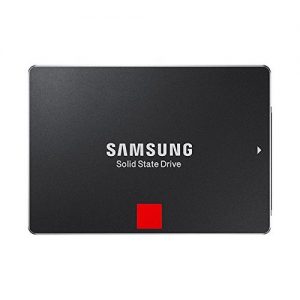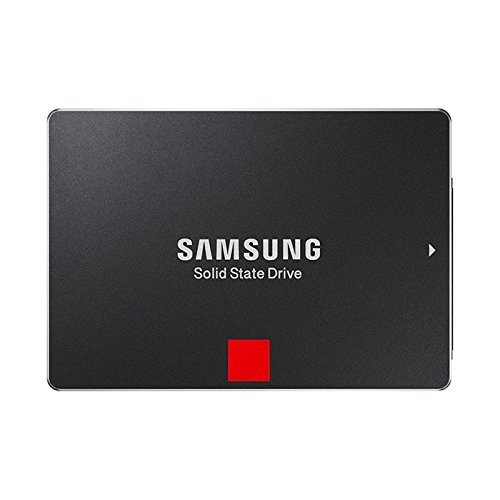 Coming back to high-shelf flash storage now with the Samsung 850 PRO. This SSD is available in 128GB, 256GB, 512GB, 1TB, and 2TB capacities with the same 10-year warranty that the Extreme PRO has. This Samsung SSD will more likely than not cost a bit more than SanDisk's premium drive on most major retailer sites.
The 510/458MB/s sequential read/write speeds knock everything else (SATA-based) out of the park while the 33/87MB/s 4k random read/write benchmarks are one of the highest on the market as well. To sum up, the 850 PRO is slightly more expensive but, in turn, grants you slightly higher performance than the SanDisk SSD. The only tip here is to basically just get the cheapest one since there aren't many noteworthy differences between the two drives.
Samsung 850 PRO - 1TB - 2.5-Inch SATA III Internal SSD (MZ-7KE1T0BW)
The World's First Consumer SSD Powered by Samsung V-NAND Technology, Ideal for Hardcore PC Gamers, Heavy PC Users,...
Ultimate Sequential Read/Write Performance : Up to 550MB/s and 520MB/s Respectively, and Random Read/Write IOPS...
Performance, Reliability, Energy Efficiency, and Industry-Leading 10-year Limited Warranty
Verdict
SanDisk Extreme PRO has been around for many years now but it's still a very viable choice for more professional users (like video or photo editors) and hardcore gamers. The more casual users will have less to gain from the increased price aside from the lengthy warranty and some of the nCache Pro performance gains.
Still, if you're willing to pay more for one of the fastest SATA SSDs out there, the Extreme PRO is definitely worth considering. At the same time, consider looking at the Samsung 850 PRO which delivers slightly higher performance and the same 10-year warranty for a slightly higher (on average) price.
Last update on 2020-08-20 at 15:37 / Affiliate links / Images from Amazon Product Advertising API