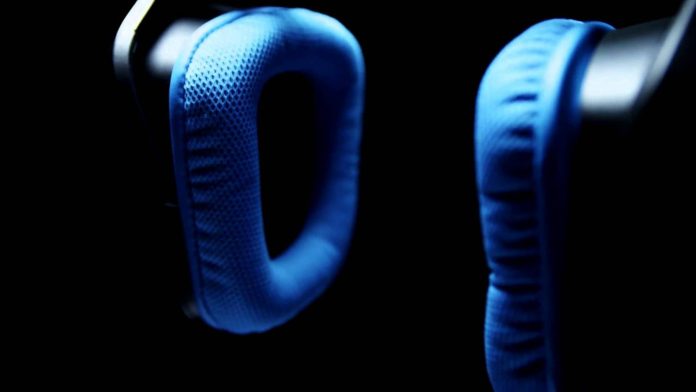 Let's be honest, a proper PS4 headset is a must-have if you're serious about gaming and even more if you want to play competitively. A good PS4 headset can not only fully immerse you in the game and enhance your gaming experience but also give you an advantage over other players.

Fortunately, there are many manufacturers that make headsets, especially for PS4. In this article, we have selected our top 11 best headsets for PlayStation 4 and they all cost less than 100$. If the console itself costs around 300$, then what's the point of getting 250$ headset? To be honest, most of sub 100$ headsets perform flawlessly and you can't even tell a difference between one and a premium 200$ + headset. So let's take a look!
How to choose your perfect PS4 headset?
But before jumping in, let's see how to choose a PS4 headset and what are the main criteria and factors. As we know, headsets can be soo different – stereo, surround sound, wired or wireless and much more. Therefore, before making a purchase, check what features you really need.
Headset with 3.5mm jack – Analogue headset
Probably the most well known and traditional headset. Analogue headsets use a 3.5mm audio jack to transmit sound from the source to headset. Headsets with 3.5mm audio jack have been known for years and have proven themselves as a very reliable connector type. The main reason why many Pro gamers choose a wired headset over wireless one is that of its reliability and compatibility. You can use a 3.5mm headset with almost everything – your smartphone, PC, various of consoles. But as with everything, there are some downsides. For example, a headset with 3.5mm audio jack won't support surround sound and you do have a wire that can tangle. Otherwise, they are great.
Headset with USB or optical connection – Digital headset
You can find headsets with integrated digital to analog converter(DAC). It's like the new standard for new headsets. More and more manufacturers choose to make a headset with USB or optical connection, not 3.5mm jack. There are people who believe that these headsets offer a better sound quality than traditional. However, we believe it's not true. However, if you want to follow newest technologies and features, this is your choice.
Wireless headsets
For anyone who feels limited by having a wired headset, there is a solution. Forget about tangling wires and knots. Right after unboxing just plug a transmitter into your PS4 console. Wireless headsets are a great choice if you sit far away from your console. However, the bottleneck of wireless headsets is their batteries. You will have to charge them one in few hours and they also make your headset heavier, therefore, less comfortable. Also be sure that you check compatibility. For more information check out our PS4 wireless headset article.
Stereo or surround sound?
If you are getting a relatively new headset at price range of around 100$, it will most likely have 7.1 surround sound. Do you need it? Well, it definitely enhances your gaming experience. If you want to immerse in your game fully, then this is a must-have. Especially if you play competitive games. One thing to remember when looking for surround sound headset is making sure whether it features actual drivers or virtual surround sound. There is a noticeable difference.
Price
Probably one of the most important criteria is the price. All headsets listed in this article doesn't cost more than 100$ and if you truly want a quality headset with tons of features, you are looking at the price range of 70-100$. If you go lower, you're missing some cool features.

Top 11 Best PS4 Headsets under 100$ Reviewed
1. HyperX Cloud II - our top pick
Overall the best gaming headset for PS4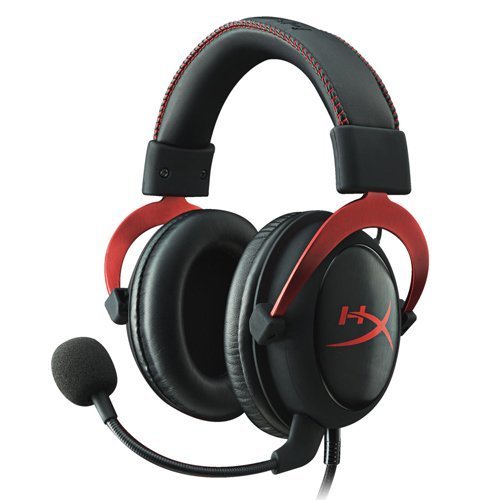 HyperX Cloud II is one of all time favorites when it comes to gaming. This is a great headset for just about any gaming platform including PS4. This headset features huge 53mm neodymium magnets drivers that provide you with superb audio quality. A very cool specification is frequency response range of 15-25kKhz which is much greater than standard 20-20kHz. In the result, you will hear much deeper bass and higher pitches. It also has 7.1 surround sound to fully immerse you in the game. Overall, if your budget is 100$, this is probably the best choice. The only drawback for console gaming is that Cloud II is wired not wireless.
PROS
Awesome sound quality
Nice extras
Good finish
CONS
Insubstantial carrying case
Undetachable cord
---
PROS
Great comfort
Awesome sound quality
Long cables
Nice design
CONS
Surround sound could be improved
Our second pick is SteelSeries Arctis 5. This is a bit tuned down Arctis 7 which is one of the best all-time headsets. The only difference between Arctis 5 and Arctis 7 is that Arctis 5 is wired and it also has RGB Illumination which Arctis 7 doesn't. For connection, you get both USB and analog. We also loved that you can pick your Arctis in one of five colors meaning everyone can get their perfect fit. Overall, if you're looking for a modern up to date headset with all the gaming features, Arctis 5 is your choice.
---
PROS
Good souns quality
Nice bass
Good-looking
Excellent build quality
Quality microphone
CONS
Head grip could be improved
Razer is a very well-know gaming accessory manufacturer that excels with superb quality, robust design, and durability. Kraken Pro V2 headset is no exception. It's made in classy style and features a robust build. It's definitely a good investment. The only drawback is that this is a stereo headset meaning it doesn't have 7.1 surround sound.
---
PROS
Comfortable
Lightweight
Competitive price tag
Great sound for the money
CONS
Quite cheap build quality
Un-removable microphone
If you can't quite afford our number one pick – Kingston HyperX Cloud II, a great option would be Cloud Stinger. This headset features 50mm directional drivers that have fantastic audio quality. However, the build quality of this headset feels very cheap – it's made from hard plastic.
---
PROS
Wired and wireless
Cool design
Comfortable
Good microphone
CONS
Bad battery life
No extra earpads
Surround sound only for PC users
Logitech is a well-known gaming accessory manufacturer. They have a good reputation of manufacturing speakers, but how about headsets? G933 Artemis has everything a gamer would want including 7.1 surround sound, noise-canceling microphone and much more. Unfortunately, at price range of 100$, you can only get a wired version of this headset.
---
Best choice for PlayStation fans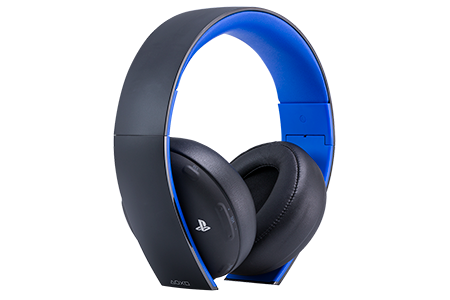 PROS
Good surround sound
Comfortable and sleek design
Good battery life
Great headset for the money
CONS
Surround sounds only for PS3/PS4
Apps are not helpful
Audio tweaking is very limited
If you don't want to buy anything from third-party manufacturers and want to stay as loyal to Sony as possible, PlayStation Gold wireless headset is a decent choice. While it doesn't offer astounding audio quality it still features 7.1 surround sound, ergonomic design, and stylish looks.
---
PROS
Surround sound
Good battery
Great value
One of the cheapest and most basic choices is Turtle Beach Ear Force Recon 50. It's a very basic and robust headset that works great with just about any gaming platform. As you would expect from Turtle Beach, audio quality is up to level meaning it's surprisingly good.
---
PROS
Good sound for the price
Solid build
There's just something about metal, aluminum or stainless steel frame or case gadgets. A headset is no exception. It's made by not so well know the manufacturer, yet it has everything you would expect – superb audio drivers, all newest features.
In our tests, this headset showed great performance. Mid tones are rich and the bass is clear and deep. And you get all of that for well below 100$.
---
PROS
Great value for the money
Good sound quality
Sleek design
Removable microphone
Looking for a wireless headset that costs less than 100$? Turtle Beach has something to offer – Ear Force Stealth 400. With a battery life of 15 hours, it will serve well in long gaming sessions. This is probably the best wireless headset for the money. You can truly appreciate having to wires and knots when gaming on a console, you simply get so much more freedom than with a wired headset.
---
PROS
Very comfortable
Just looks cool
Customisabile
Almost like high-end gaming headset
CONS
Could be a bit cheaper
Not the best microphone on this list
Astro A40 is one of our all-time favorite gaming headsets. It has all the features, modern and stylish design. Everything about this headset says it's premium and a real deal. Super reliable, super well sounding. What else could you ask for?
---
PROS
Easy to use
Decent sound
Good for begginers
CONS
Audio customisation is not available
Bad microphone
At last, we have a very basic yet reliable and good headset. It doesn't offer much, but a good audio and modern design. Everything just works flawlessly.
---
Final words
Hopefully, after reading this article, you were able to find yourself and choose a perfect PS4 headset. Or at least you got an idea about what to look for in a PS4 gaming headset.
All of the headsets above are fully compatible with the PS4 console and will work flawlessly. Whether you're looking for a wireless, wired or a headset with 7.1 surround sound, you can trust our picks as we have tested them all.
Got a great headset that should be on this list? What would you choose? Feel free to comment below!