We all are familiar with the Playstation 4 and Xbox One. These two are the best gaming consoles available. And both PS4 and Xbox One has a common problem, which is storage capacity. Because newest games on average weigh about 40Gb and both PS4 and Xbox One comes with just 500GB capacity. For heavy gamers, 500Gb of storage capacity is nothing. What can we do? We can change the internal hard drive and upgrade to 1TB, 2TB, 4TB and even 8TB, or can we? There is a catch, though,  Playstation 4 has a hard drive capacity limit so you can't just take any hard drive and hope it will work. And of course, you have to be aware of hard drives physical sizes. If you don't want to get too deep into this, then you can just see our best PS4 compatible hard drive list.
The PS4 hard drive specs give it a substantial advantage over the Xbox regarding technical specifications. This is not because of PS4 HDD specs, like its size or speed, but because the stock hard drive is much more easily replaced. In this article, replacement options and their relative merits and disadvantages will be explored.
PS4 hard drive specs
First of all, there are two things or specs that don't matter when your choosing your new hard drive. That is hard drives type – feel free to choose between SSD(check out our Best PS4 SSD upgrade article)  or HDD. And if you have chosen HDD then disc rotation speed doesn't matter too, whether it's 5400RPM or 7200RPM.
Specifications that does matter:
[su_list icon="icon: star" icon_color="#1e79b0″]
2.5-inch form factor.
Not thicker than 9.5mm.
Have to be interfaced with Serial ATA (SATA) only.
[/su_list]
Types of hard disk drives to use with your  PS4
The PS4 features its stock storage drive. And while its specs compare well with the specs of the Xbox One, compared to many of the other memory storage products on the market, it doesn't stand up very well. What it comes with is a hard disk drive with only 500 GB of space, and a speed of just 5400 RPM. But as we stated earlier, the major difference between the two consoles here is that Sony has crafted the Playstation 4 specifically so that you can easily replace this internal drive it with a different storage unit. The only limitation on replacement is that you can only do it with a 2.5 inch SATA drive with a max height of 9.5 mm. This means that you can exchange the default HDD with another HDD, an SSHD, or an SSD.
With the default 500 GB PS4 hard drive, and games typically consisting of install files on the hard disk of around 40 GB, this means that the user can only install about 12 games on his PS4 before running out of space. This, coupled with the relatively low speed of the drive, gives the user a lot of reason to replace the drive. The question that follows is – To what drive should I upgrade my PS4? Then the great search for the fastest, most reliable, biggest and cheapest drive, all at the same time, begins.
HDD
The Biggest and Cheapest PS4 Hard Drive – Well Known Standart HDD (5400 or 7200RPM). The most affordable options will, of course, be the HDD. But, they're actually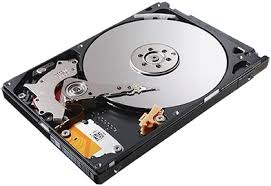 the slowest option available. What this means regarding your experience is slower start-ups, longer load screens, longer install times, etc. But if you don't have a huge budget, and your priority is getting more space for games, this may be a good option for you. The only advantage of HDD is the price per byte of storage. If you are going this route, though, you may want to consider an upgrade to 7,200 RPMs drive. This would give you a slight performance boost without increasing the cost much at all. The bottom line here is that if your budget is limited, and you only want to increase space, HDD is the best way to go.
SSD

SSD as PS4 Hard Drive Upgrade. If your budget is not so tight and you want to save yourself all the load times, you might consider SSD as an option. These drives are the most expensive regarding price per terabyte, but they're definitely the fastest ones. With some tasks, for example starting up a game you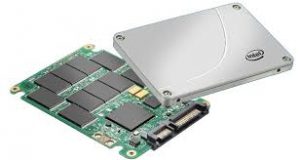 downloaded from the PSN, performance can be up to twice as fast as the standard HDD. To avoid spending several hundred dollars, you'll have to stay relatively small concerning space. But if you're not worried about space issues this isn't a problem. While not everyone will benefit from having more than 500 GB of space, everyone would take advantage of a faster performance.
SSHD
The third option for an internal drive is the SSHD drive. With these hybrid drives, you can spend a little more than you would for the HDD (usually around 10%) and get performance values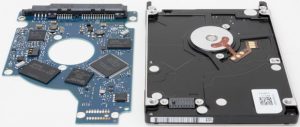 relatively close to the SDD. With these, you can buy a 2TB hybrid SSHD for your PS4 for less than $100 pretty easily, whereas for a 2TB SSD, for example, you'd probably be spending more like $600. Hybrids, therefore, are a great value regarding the performance per dollar, but they still aren't as fast as SSDs and are not as cheap as HDDs.
Verdict
For the player who is sick of wasting time on startup and load screens that result from the stock PS4 HDD specs, the best performance option is the SSD. You may have trouble finding an affordable SSD with a lot of storage space, but you're probably not often playing over ten games at once anyway, so sacrificing the space in exchange for a huge performance gain may not be a problem. The Samsung 850 EVO 1 TB and Sandisk Ultra II 960GB could do the job.
If you only need extra space, an HDD like Seagate Desktop HDD might be a good option for you. You can bump up to 7,200 RPM for a small performance increase while still getting 3TB of space for less than $100.
Finally, you could choose an SSHD and get a decent compromise between the other two options. But do not forget that while you can't store games on an external HDD, they still provide an important function and can help you make the most out of whatever internal storage space you have. Your choice will ultimately be dependent on your own preferences and budget, but it's definitely easy and worthwhile to upgrade.