As always there is a solution, you can add an external hard drive or upgrade PS4 internal hard drive. I have created a table of best 2tb hard drives for PS4 so that you can check out the best products right away. I recommend going for 2TB PS4 hard drive because they have the best price per terabyte ratio. With 2tb ps4 hard drive, you won't spend a lot of money and nicely increase PlayStation 4 internal storage capacity.
Top 7 Best PS4 1TB and 2TB Hard Drives of 2017
PS4 Hard Drive Compatibility List
---
Our Top pick
Overall Seagate FireCuda Gaming SSHD is the best PS4 hard drive on the market at the moment. The drive stands out by delivering high read/write speeds combined with a relatively low price.
Game Loading Times: Seagate FireCuda Gaming SSHD vs PS4 500GB Stock HDD
Because of the Playstation 4 compact size, it uses a 2.5-inch internal hard disk. Many people are searching for maximum PlayStation 4 hard drive size limit – the limit is how big 2.5-inch hard drive for ps4 you can get.
The problem hides in form factor, and the 3.5-inch hard drive capacity goes up to 10TB (For example Seagate Enterprise Helium Drive), but highest capacity 2.5-inch drives have just 5TB. They are developing fast, and I'm sure that soon they will even have 6TB and 8TB.
The 3TB and 4TB 2.5-inch hard drives can be quite expensive for PS4 HDD upgrade, so 1TB and 2TB drives are much more popular and affordable.
Yes, there are even bigger 2.5-inch drives out there, but they're not consumer grade. For example, Samsung has created the world's largest 2.5-inch SSD with 16TB of capacity and its price will be at least $5000 for a while.
Playstation 4 (PS4) 1TB Hard Drive Upgrade Kit – Everything you need to upgrade PS4 internal hard drive (HDD)
[amazonjs asin="B010GFTUUY" locale="US" title="Oyen Digital 1TB 7200RPM Hard Drive Upgrade Kit for Sony PlayStation 4 (PS4)"]

To make your life easier, you can just buy PS4 1TB hard drive upgrade kit, which by the way comes with a nice price tag. This PS4 upgrade kit is more recommended because of its 7200RPM HGST drive, 8GB USB flash drive, 3-year warranty and 1TB of storage capacity, and all of that for less than $100.
All in one PS4 hard drive upgrade kit for less than $100
It includes simple DIY instructions on how to install your PS4 1TB hard drive. The package also includes HDD enclosure so you can reuse original PS4 500GB hard drive.
Maybe you have a 3.5-inch drive laying around the house?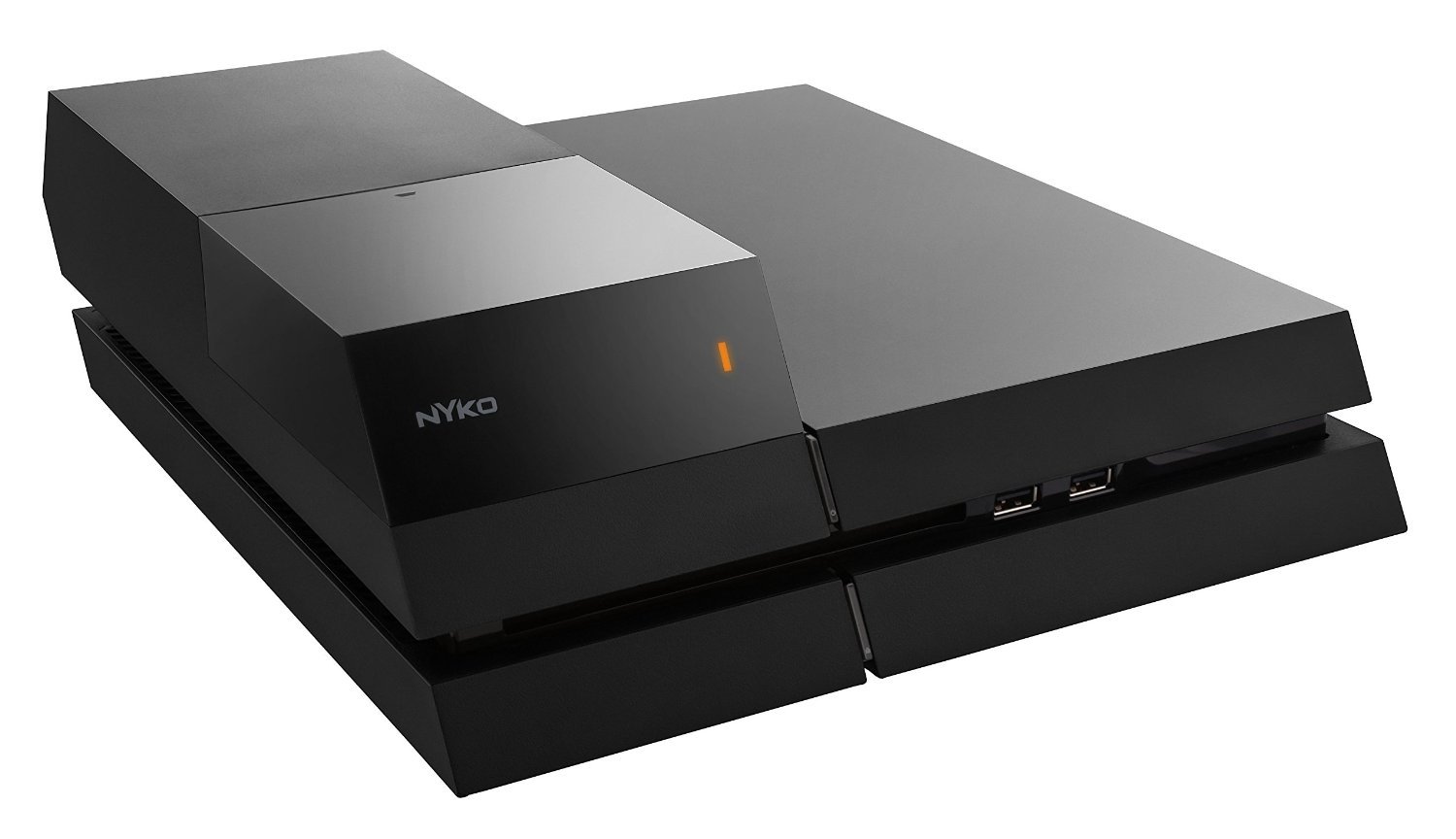 [amazonjs asin="B00UA55ZRI" locale="US" title="Nyko Data Bank – PlayStation 4″]

The Nyko Data Bank for Playstation 4 allows you to upgrade PS4 internal storage with a standard 3.5-inch hard drive. But as you can see in the picture above, it will increase your PS4 size. The advantage of Nyko is that you can use a 3.5-icnh HDD, which you already own. Also, the 3.5-inch drives are usually the cheapest ones.
How To Upgrade PS4 Hard Drive?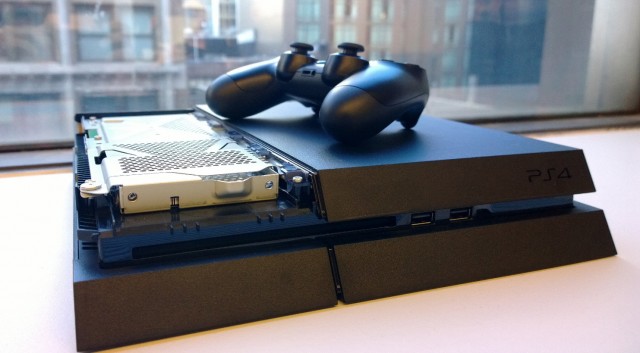 Reminder: Before proceeding to read the rest of this post, bear in mind that whenever the phrase PS4 memory is mentioned, it pertains to the device's storage space where data files including movies and games are stored permanently; thus, the related phrase PS4 hard drive upgrade. The term does not refer to the PS4 RAM chips that are also called "memory".
Currently one of the biggest problems with gaming consoles is a lack of storage capacity. Luckily, Sony took notice of this serious problem and decided that it was time to expand the standard storage space that comes with PlayStation 4.
If you have been keenly observing the latest in gaming consoles, you would have been aware that a few months ago, Sony had already started releasing an updated version of the PS4. The new console is equipped with 1TB of storage, which is 100% more than the previous standard.
Thus, if you have been keenly observing the latest in gaming consoles, you would have been aware that a few months ago, Sony had already started releasing an updated version of the PS4. The new console is equipped with 1TB of storage, which is 100% more than the previous standard.
Microsoft now is shipping 1TB gaming consoles and even Xbox One Gears of War 4 bundle with 2TB capacity.
500GB capacity? Not enough a long time ago!
While 500GB would have been an amazing amount of capacity a few years ago, it's barely enough to store all the files that the average PS4 user wants to download and store internally within his gaming console nowadays. Considering the current size of games and movies today, 500GB is quickly gobbled up in no time, unless you immediately upgrade PlayStation 4 hard drive to at least 2TB or even more.
For the regular PS4 user, the 1TB of storage space may seem more than enough for short to medium term. However, for hard-core gaming enthusiasts who live in the realms of "extreme gaming" the current PS4 memory capacity is still very limited. It's much cheaper to upgrade PS4 internal storage then buy a new console.
And that is why I have come up with this post. Here, you will pick up some useful tips that will teach you how to get more memory on your PS4 console in an easy way.
Where Does the Playstation 4 (PS4) Store All the Data?
The PS4 is something a bit similar to a gaming computer, and you can look at it the same way, but with its own OS. It is built with the same things that make up a PC. It also has a processor, RAM, graphics card, and a hard disk drive or HDD.
If you have some basic understanding of how computers work, you will know immediately where data (including movies and games) is stored in a PS4 unit. – And that is on the devices HDD or hard disk drive.
Now, PS4 hard drives are the same as the ones used for laptops. They come in 2.5" form factor that is interfaced with Serial-ATA. (This has recently been upgraded to 1TB, as mentioned previously).
All you need to do to expand the storage capacity of your PS4 is to upgrade PS4 hard drive into a larger one. Just replace the stock HDD with another HDD but with a higher storage capacity.
Available PS4 Hard Drive Upgrade Options
Various options are available for you to expand PS4 storage capacity. There are internal solutions where you swap your old stock drive for a new one. Or just buy an external hard drive, reformat it and use with your PS4 console.
Upgrade the current PS4 2.5-inch drive with a bigger one
Buy external hard drive for PS4
Types of internal hard disk drives: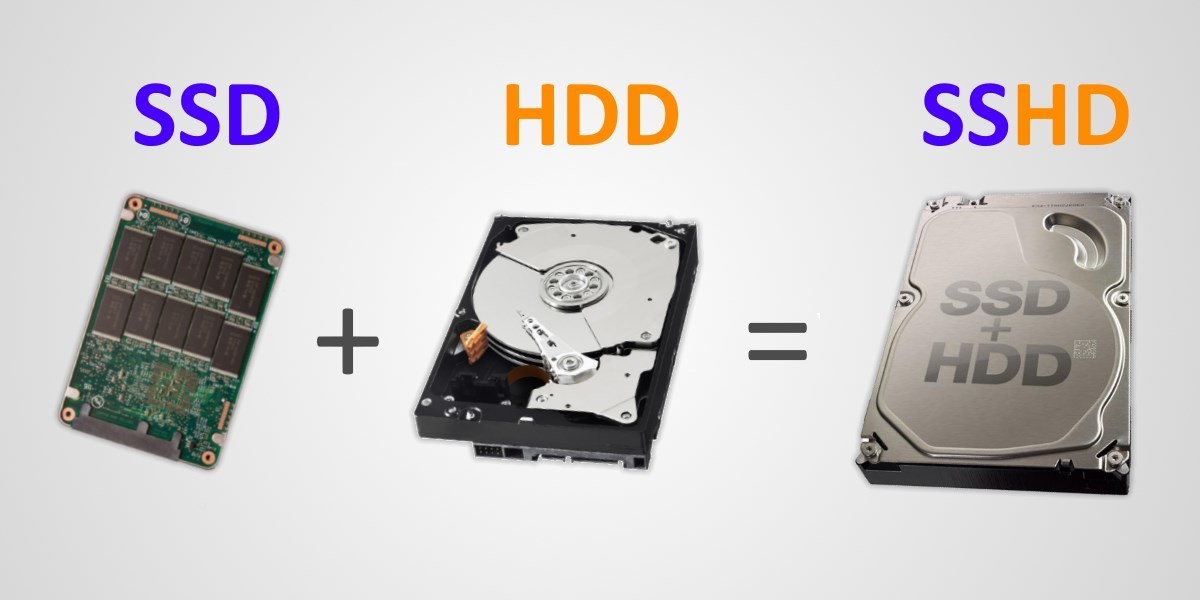 Regular Mechanical Hard Disk Drives (HDD) – Everyone knows what is a hard disk (HDD) so there, not a lot for me to explain. There are two widely used form factors 2.5-inch and 3.5-inch. Laptops and your PS4 uses 2.5-inch drives. There is no problem to use the 3.5-inch drive with PS4, but then you need Nyko Data Bank or any similar product (Which I already mentioned before).
Hybrid Solid State Drives (SSHD) – Combines the traditional hard drive and SSD, as cache memory in a single case, hybrid storage provides the speed of an SSD device coupled with a bigger HDD capacity. A lot of experts highly recommend this storage type as a faster and cheaper solution than a regular mechanical HDD's.
Solid State Drives (SSD) – A flash-based storage device, an SSDs operate in a manner that is very similar to USB flash drives, except that the SSDs do it at a much quicker pace.
We do not recommend choosing SSD for your PlayStation 4 storage upgrade because the cost per terabyte is significantly higher compared to HDD and SSHD.
The same thing applies to external hard drives. If you want less hassle or have absolutely no idea how to change PS4 internal HDD, we recommend going for a PS4 external hard drive. All you need to do is reformat the external hard disk to work with PS4, connect it to console and you're ready to play. The WD My Book 4TB or 6TB and Seagate Expansion 2TB would be the best candidates for the job.
This option is apparently suitable for the vast majority of users. Just like in most things in life, there are pros and cons to using an external device as a PS4 memory upgrade solution. You just have to determine which side outweighs the other, because external storage will cost few bucks more.
Which upgrade is best? PS4 Hard Drive or PS4 External Hard Drive?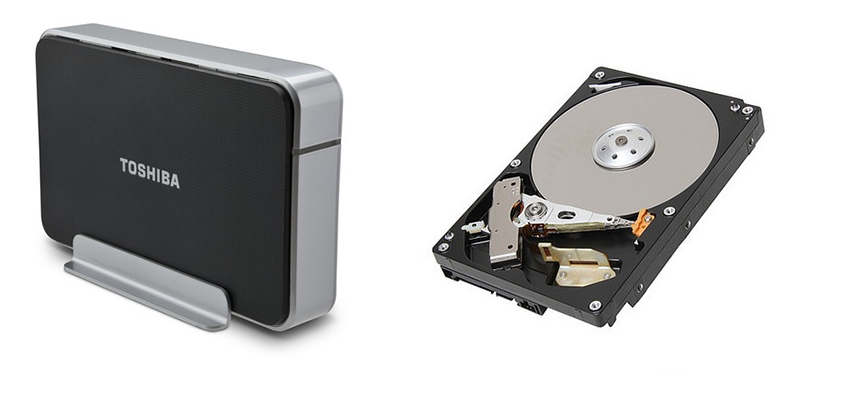 1. First Method: Upgrade Your PS4 Internal Hard Drive
Advantages:
Keeping all the files within the operating system of PS4 makes them much more accessible, and they will launch/run faster. Why is that? The reason is that PS4 needs to render files before launching them.
Unlike with external hard drive, you won't need to wait for about 10 minutes or even more, for a 40GB game file to transfer and be ready for playing/installing. Quite often it's annoying for most people.
PS4 Form Factor – You won't need any extra space for your console, cause everything will be inside it.
No extra gadgets mean there is less possibility for something to go wrong. Also, looks less messy.
There is just one storage device to take care of, not two in case you have external storage.
Disadvantages:
Changing internal hard disk is much more time-consuming process than just setting up an external hard drive via USB 3.0 port in few seconds. While it will take at least few hours to transfer all the data back and forth to new internal drive.
There is a big chance that you will get some errors (especially if you're doing it for the first time) and you will be forced to repair/ reinstall PS4 OS.
You still need an external hard drive in case you want to make backups. They also later can easily be used with many other devices.
2. Second Method: Use External Hard Drive with PS4
Advantages:
Very easy and quick method takes just a few minutes and is much less complicated than changing the internal hard disk.
External storage is much more flexible and can be used with other devices like PC or Xbox One.
Portability – in case you have a portable external hard drive you can take it with you to a friends house and play your games together.
Higher capacity 3.5-inch drives are faster than smaller capacity 2.5-inch drives.
Disadvantages:
Unlike with Xbox One all games and files you want to run from PS4 needs to be in one place with OS, because PS4 needs to render the files before launching them. You must transfer the whole file to the internal storage; otherwise, you can't use it.
Takes more room, if you have limited space for your PS4, this can be an issue.
Maximum PS4 Hard Drive (HDD) Upgrade Limit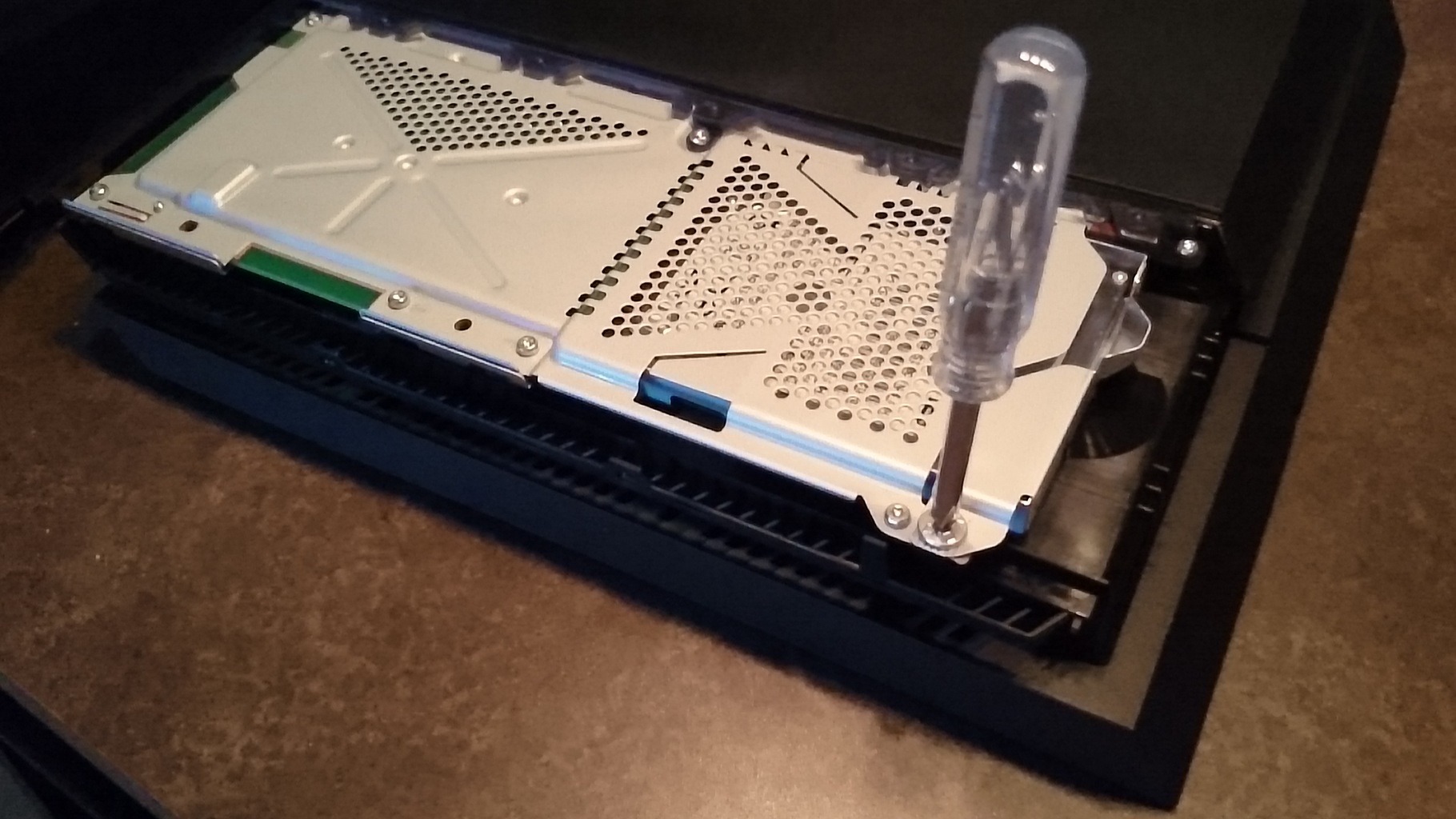 This is something that you do not dive head on without careful analysis first. Determine how much you need and do some math. Is adding a huge memory storage space something that is important for you? If you answer yes, although we highly doubt it, exactly how big of a storage space do you need? How many games are you really playing all the time?
Yes, being able to add more PS4 memory is quite a mouth-watering option; however, is it really necessary?
Even if you are not like most other users, and you have a lot more data to store on your PS4's internal storage, you will be hard-pressed to justify just how a drive larger than a 4TB makes sense. Because honestly, it doesn't.
You can easily upgrade PS4 hard drive up to 4TB, especially in the wake of Sony's release of the v.3.5 software update that supports internal drive up to 4TB. Why I said internal? Because people on forums, like GameFAQs, report that external drives with 6TB of capacity work just fine. Using drives with higher capacity than Sony software supports can lead to unexpected crashes.
Be careful!
When you go through Amazon or any other store, check the product size for 4TB 2.5-inch hard drives.
For example, these two drives: Samsung Momentus 4TB 2.5-inch and Seagate 4TB Laptop 2.5-inch HDD have different sizes. Both them are 2.5-inch drives but at the same time their height is 15mm not 9mm, so they won't fit in your PS4 console! Also, be aware, because Samsung Momentus is not new but refurbished with no warranty.[/alert]
PS4 Hard Drive Upgrade Guide – Conclusion
Well, at the end PS4 hard drive upgrade is a must do for hard-core gamers who have tons of games to play regularly. Everything depends on how serious about PS4 gaming you are.
Think through what you need and don't need, depending on your situation external hard drive sometimes may be the best option.
Do some math and calculate how much storage you need and find the best PS4 hard drive by saving extra money.