Choosing the right Virtual Private Network, or VPN, is a complicated task. The sheer amount of options on the market, each with their pros and cons, can make the decision a confusing one. Without one, however, you can't enjoy the privacy of a secure internet connection. That's why we've created this Turbo VPN review to help you decide if this service is right for you.
What is Turbo VPN?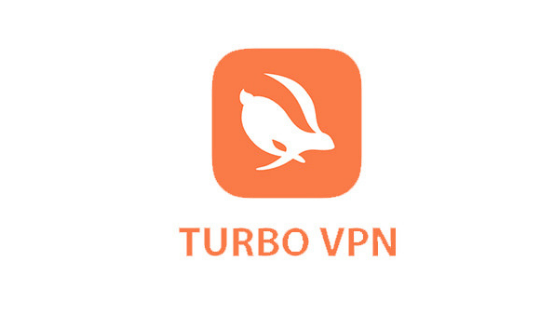 Turbo is a Virtual Private Network designed for use on the Android and iOS platforms. It secures your mobile apps through the VPN, keeping personal and other data secure. With both free and subscription variants, the proxy client app has reached over 50 million downloads.
Its popularity makes it look like an excellent choice on the surface, but there's a lot more to know before deciding on this service.  How does it work? What are the speeds like? How secure is its encryption? How many servers does it use, and where are they located? This is what we wanted to know for our Turbo VPN review.
How Does Turbo VPN Work?
Turbo VPN works like any other Virtual Private Network, except that it is designed for mobile use only. Despite that difference, you can find multiple pros and cons to this service as you would with other VPNs. Knowing these ahead of time is vital to deciding if Turbo is right for you.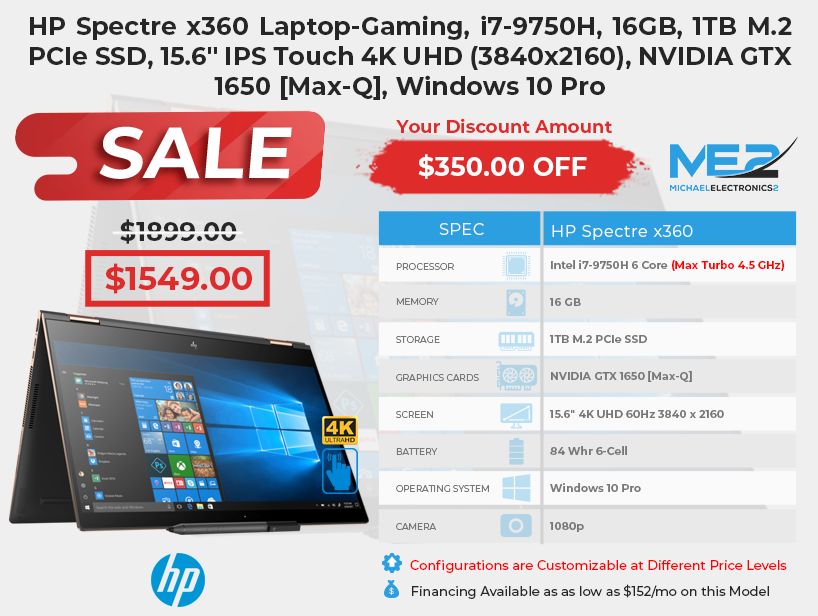 The Upside
One of the first and most important aspects to look at in any VPN service is the security it offers. You might be wondering how secure a free service can be, and you would normally have a right to be skeptical. Turbo surprised us, however.
Security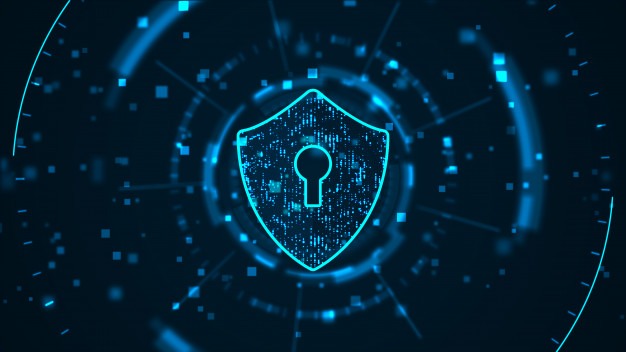 Turbo employs an OpenVPN tunneling protocol, one considered the best in its class. This open sourced system is continuously updated through a network of dedicated users who want to keep Turbo both secure and free.
That's an excellent start, but Turbo takes things one step further with AES-256 encryption. AES-256 is government-level encryption, making it one of the safest around. The FBI, NSA, and even the CIA use this same method. It's also one of the few out there that even dedicated supercomputers can't crack.
This impenetrable fortress of encryption combined with the VPN tunnel has given Turbo an incredible reputation. There's more to security than just the VPN, however.
Leaks
Even with the best VPN in existence, a leak could destroy your security. DNS leaks bypass the VPN tunnel, exposing your IP address, while WebRTC leaks interfere with the tunnel itself. Both are critical issues that any VPN provider should address, and Turbo covers both.
Dedicated reviewers and users like us run these services through a series of tests to hunt down potential leaks. Turbo's free and subscription versions pass them all. This extra layer to your security is something worth considering.
Netflix
One of the main questions people have when looking at a VPN, especially for their phones, is whether or not it works with Netflix. The streaming company isn't fond of these security services because they remove what is called geo-blocking, a way for Netflix to restrict certain content based on your location.
While Turbo VPN does have a few services that work with Netflix, none of them are on the free version. Turbo tells you which servers in their paid subscriptions are compatible with the streaming company's strict detection software, though.
Torrenting
If you're a fan of torrent downloads, you know how simple they make downloading a large file. You also know how risky opening up your computer to other users can be. Cybercriminals are notorious for infiltrating otherwise good-willed torrent sites to plan their attacks.
To thwart these attacks, several VPN providers dissuade users from torrenting by restricting bandwidth. Turbo, on the other hand, offers censorship-free torrenting. While this method of downloading files is primarily used on PCs, it's something to consider.
Convenience
When it comes to usability, Turbo is one of the simplest VPNs to use thanks to its mobile-only platform. Simply download the app from the Android or iOS marketplace for free, and you're ready to go. You can head into the app and check on your preferences at any time. Turbo VPN is as user-friendly as they come.
The Downside
As with any VPN, there are few cons to consider. We uncovered a few issues for this Turbo VPN review worth looking at before downloading the software.
Limited Servers
While Turbo continues to grow its servers, users are currently faced with a limited number. Right now, there are five dedicated servers on the Turbo network with roughly 26 others running in-between. That's not bad, but it pales in comparison to what other providers have to offer.
Take NordVPN, for instance, who currently retain just under 5,000 servers on their network. Both companies cost roughly the same for subscriptions, making the disadvantage clear as day. Turbo does offer their service free, however, but that doesn't include Netflix.
Limited Devices
Turbo's mobile-only application might make it user-friendly, but that comes with a steep downside. You can only use this VPN on one device. While the possibility to use a mobile VPN on multiple devices exists, Turbo's license only extends to one.
That means you would need another license for each device you want to be covered. Being free, that isn't much of an issue. However, it does pose a problem when using the subscription platform for Netflix. This may or may not be a deal breaker depending on how you intend to use the VPN.
Availability
This VPN is only available on Android and iOS. While those are the two most popular operating systems, they aren't the only ones in existence. Other options include:
Kai OS
Tizen
Plasma Mobile
Postmarket OS
Librem
Lineage OS
Windows
and Custom ROMs
While it isn't uncommon for most apps to operate exclusively within Android and iOS, a VPN can usually cover various operating systems. This is another downside to the mobile-only platform Turbo runs on. It's unclear as to whether or not they plan to extend their availability.
Limited Support
Top-rated VPN systems offer 24/7 support to their customers, whether that's in the form of live chat, email, or a dedicated call center. When something goes awry, it's always a good feeling to know your provider is there to help. Turbo, however, is severely lacking in this department.
You won't find a support section on their website; there are no emails to reach out to and no chat box. What they do offer is a single page on the site featuring product information, which is vague at best. The one place you can reach out is on social media.
Through Facebook's Messenger, you can send them inquires and ask for support. Multiple users noted that Turbo is notoriously difficult to get ahold of and that they rarely reply to any messages. It's unfortunate, especially when paying for their subscription network.
The Millions of Ads
Turbo is fast, secure, and free. However, there's a catch to keeping this level of security. The company wants you to use its internal browser. Outside of that browser, you might find your IP address still registering instead of the VPN.
That isn't uncommon, but it comes with one aspect that you may find annoying. Turbo's internal browser is filled to the brim with ads. That includes sidebars and pop-ups. These go away when you sight up for Turbo VIP, the subscription version.
How Does It Stack Up to the Competition?
In the VPN industry, Turbo has a lot of competition. There are plenty of other VPN providers that offer free subscriptions, which we decided to compare to Turbo. That doesn't include paid services, which we almost always recommend over free ones.
Turbo vs. Betternet
Betternet is new to the realm of VPNs, also offering its services for free as they continue to grow rapidly. There's no registration to use this service, and it works with some extension ranging from Chrome to Mac and Firefox.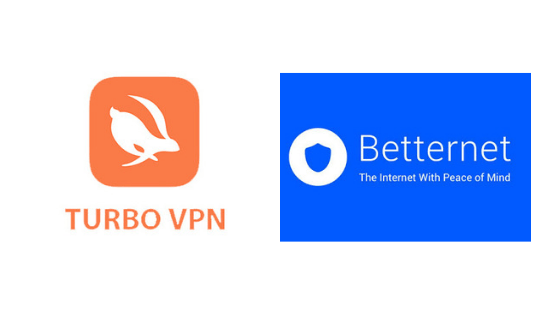 While Turbo makes its money off of ads, Betternet does so through affiliate programs and videos on their app. For instance, you have to watch a video to connect to their VPN. It's always short, but they make money every time you watch one.
Both Turbo and Betternet offer excellent security and encryption, but Betternet reigns supreme in customer service. Both suffer from the same ad plague and sometimes slow speeds. However, Betternet is too slow for torrenting and Netflix.
While each company offers a secure VPN, Betternet has been found to contain potential flaws. A study in 2017 found that the VPN provider might be injecting adware or malware into their service tunnel. This led to a low AV rank. While we couldn't find any concrete evidence of this happening, it poses a risk that Turbo does not.
Winner: Turbo VPN
Turbo vs. OpenVPN
With an open-source and Private Tunnel operation, OpenVPN is appealing at first sight. Based in the U.S., it is part of the Five Eyes Jurisdiction. The Five Eyes are nations who share their users' data with each other. That may be a deal-breaker depending on your preferences.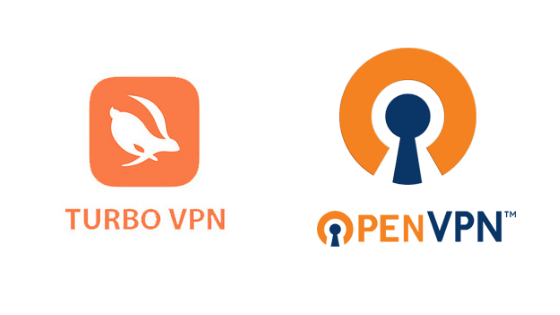 Despite their location, the company barely logs any of your data. What they do log, however, is sold to third-party companies that fund OpenVPN or help them provide their services. While that may be a downside, the provider is one of the fastest on the market with top speeds of almost 69mbps and upload speeds of just over 47mbps.
Unlike Turbo, OpenVPN does not support torrenting or Netflix on any of its servers. While Turbo takes the lead with those two services, its competitor comes out on top with customer service. Turbo also wins an additional point for their free platform, whereas its competitor costs $6 per month.
Winner: Turbo
Turbo vs. Touch
Both Touch and Turbo are free, but that's where the similarities end. This is a hands down win for Turbo. Here's why.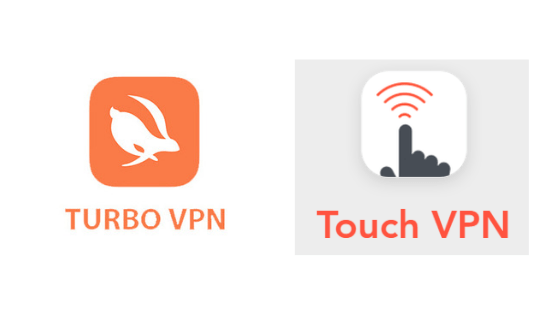 Touch is notoriously slow at 24mbps download speeds, all of your information is logged and sold, are under the Five Eyes Jurisdiction, and doesn't work with TOR. On top of all that, there are multiple concerns over DNS information leaks and little protection against viruses.
Touch does not work with Netflix or torrenting, and you're required to contact customer service for trial options instead of doing it online. Finally, there are dozens of adds and continuous prompts to give the network a positive review.
Winner: Turbo
Other contenders for Turbo's free service include:
Hide.me
Express
Nord
IVPN
Hoxx
Trust.Zone
SurfEasy
Private Tunnel
TunnelBear
Unblockr
Freedome
Mullvad
and Hide.me
Out of all those competitors, only Nord and Express come out on top when compared to Turbo VPN. Some are comparable, but most fall well short of the mark on security and privacy. So, Turbo is a reliable free VPN to use.
Overall Rating
After reviewing all of the information, we give turbo a solid 3.0 out of 5. It isn't the absolute best VPN on the market, and it is far from the worst. Here's how we came to that conclusion.
First of all, we give Turbo credit for offering a free VPN. It isn't often that you find a free service worth recommending, but Turbo is a solid competitor in privacy and security when compared to subscription options.
Turbo's multiple points of security are exceptional, keeping your information safe and sound while browsing the web. Furthermore, they avoid the Five Eyes Jurisdiction with their operations based in China. While that might not bode well for Chinese citizens (the country is notorious for blocking content), it doesn't affect your use of the service outside of the country.
With a subscription, you can easily access Netflix content outside of your region. Plus, you can torrent files any time. The service is simple to use, convenient, and guards against leaks like a knight in shining armor.
We feel that Turbo VPN could offer their mobile app to more mobile networks. Android and iOS are obviously a great start, but we hope they expand their offerings to users on other operating systems. We also want to see them expand their network of servers to keep up with their competitors. While they might not reach the tens of thousands on a free network, it's something they can improve.
The continuous flow of ads on their internal browser is also annoying. It would be bearable if they were just banner ads, but the number of pop-ups you see when using the browser is a little too much for our liking. It's somewhat of a pain when browsing.
Where we feel that Turbo really starts to lose points is in their customer service. It's ridiculous to think that you couldn't get ahold of the company should an issue arise, if you have questions about the service, or to inform them about a leak.
Having only a few vague descriptions in lieu of a chatbot or help center is a letdown. While they do update the app constantly, that doesn't always prevent issues from arising and certainly doesn't help resolve problems their users are having.
Taking the good, the bad, and the ugly into consideration, we feel that Turbo VPN falls about halfway down on the rating scale for a 3.0 out of 5. It's a highly secure free VPN provider, but there's a lot of room for improvement before we consider it a top contender.
Free Trials, Deals, and Coupon Codes
One of the best features about Turbo is that it's free to use. You don't have to worry about signing up for a free trial, just download the app, and you're ready to go. If you like the experience, you can sign up for a 7-day free trial of their subscription service to give Netflix a test run.
As for coupons, we found several websites claiming to have valid coupon codes for Turbo VPN and other providers. We're not a fan of these sites, especially with the ease of malicious attacks when downloading or "revealing" a code.
We recommend you vet any coupon code website through a reliable source. The Better Business Bureau, websites that call out scam sites, and Reddit are excellent places to find out the truth before picking up a code. Remember, it's better to be safe than sorry when trusting sites on the web.
Finally, we didn't find any available deals for Turbo VPN at the moment. Given that their platform is offered free, this isn't surprising. That doesn't mean that deals don't exist, though. Keep your eyes open for any deals Turbo offers for their subscription service, especially after downloading the free app.