As you try to figure out "How much storage do I need on my laptop?" it is important not to go overboard. Additional storage space can increase a laptop's cost, so you don't want to get too much. However, you also don't want to get too little, leading to operating issues.
The truth is, every laptop has storage, which is where the data saves on your computer. Ensuring that you have enough storage on your computer to handle your needs is important because adding storage to a laptop is often difficult and awkward.
But before we talk about how much storage you need, let's talk about memory.
Storage vs. Memory
People often confuse storage and memory, but they are not the same, and both have distinct roles. While storage contains the data you save to your computer, memory is where your computer processes the information.
That's not the same as memory, which is where your computer processes information. You will need more memory than you do storage in most cases. Not having enough memory or enough storage will often cause the same operating issues, though. Your computer may freeze or crash when you run out of either.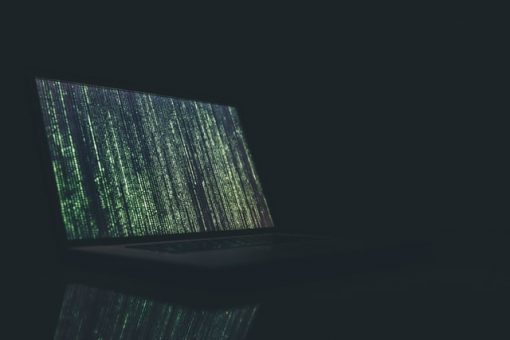 Storage Measurements
According to CNET, the most common units of measure for storage are gigabytes (GB) and terabytes (TB). The typical amount of storage on laptops ranges from 120GB to 2TB.
Usable vs. Advertised Storage
You need to note there is a significant difference between usable storage and advertised storage. Advertised storage is the total storage on the device, but it does not consider the amount of space used by the operating system and other data that comes preloaded on your computer from the manufacturer.
What you want to pay attention to is the usable storage. That is the true amount of storage space left on the device you can use for your own data.
How Much Storage Do I Need on My Laptop?
The best way to determine how much storage you need is to look at what you currently have. If you have an Apple computer, such as the Apple MacBook, you need to go to "About this Mac" and choose "Storage."
If you have a Windows computer, such as the Microsoft Surface, you will go under the "Start" menu and choose "File Explorer." Then, choose "This PC" to find the information you need.
There is one thing to note about storage space if you want to switch from a Mac to a PC or a PC to a Mac. The Windows operating system takes more space than the macOS, so you can always go with a lower amount of advertised storage with a Mac than you do with a PC.
Storage Based on Need
When assessing your storage needs, make sure that you choose carefully. It is not ideal to add storage to a laptop, so you want to avoid it if possible.
You want to match your storage needs to the way you will use your laptop. Different uses will have different storage needs. And you can generally put use into three categories:
Casual
School or business
Gaming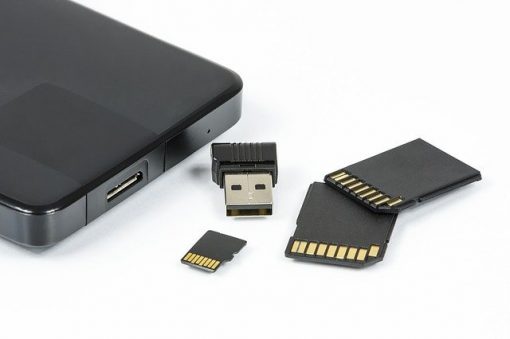 Casual use
Casual use would include occasional use of your laptop. It might be that it's your personal laptop you use to watch a streaming service every once in a while, check your email, or browse social media. You might create a spreadsheet to track your household budget, but you don't really save or create a lot of documents.
You probably save any photos or music to the cloud or on your smartphone instead of your laptop, so there's no need for storage for these high-capacity items. In fact, you probably use very little storage on this laptop because it is not the main computer you use for anything like school or business needs.
According to Dell, for casual use, 120GB of storage should be effective. For optimal performance, the recommendation is 256GB.
School or business use
School or business use requires some more storage than a casual use laptop. When you use a laptop for these reasons, you will often need to save documents, presentations, spreadsheets, and other data. You also want to be sure your laptop doesn't freeze up or crash on you because you could lose valuable data.
In today's world, both school and business needs may include streaming video and online meeting platforms. These require some storage when in operation, so you need to account for this. You'll also likely be saving things regularly.
For school and business use, you will need a minimum of 256GB. If you want optimal performance, you should consider getting 512GB.
Gaming use
The most storage-hungry use situation will be if you play games. A casual gamer who plays on Facebook or plays games that come with the computer, such as Solitaire, will not require as much storage as someone who plays multiplayer games online.
Casual games usually do not store information on your computer, so you would likely not have any special storage needs if you only play those types of games. A serious gamer who plays multi-person games will download the software, which means a higher need for storage.
So, when speaking about gaming use of a laptop, we mean the serious gamer. A casual gamer can probably get by with the storage recommendations for casual use.
The best thing you can do to help you understand your basic storage needs based on the type of game you play is to check the game's specifications and requirements or games you play the most. All games you need to download to your computer will provide you with this information.
For example, Call of Duty: Modern Warfare is a multiple player arena shooter game. It is incredibly popular, and you play it over the internet with other players. However, you do need to download it on your computer. The storage requirement is 175GB.
Call of Duty is a rather heavy game, though. FortNight is arguably of similar popularity. It is an online battle game. However, this game only requires 16GB of storage.
Most often, if you are a serious gamer, you will have a gaming laptop, such as the Acer Nitro 5. A gaming laptop comes setup with the specifications needed for gaming. Regarding storage, this means the laptop will at minimum have 500GB of storage. Advanced users should consider getting 1TB of storage, and advanced gamers often use 2TB.
You need to keep in mind; if you want to play multiple games, you have to have enough storage to accommodate them all. Plus, if you use your computer for other things besides gaming, you need to account for that, too. If you run low on storage, it will make the game crash.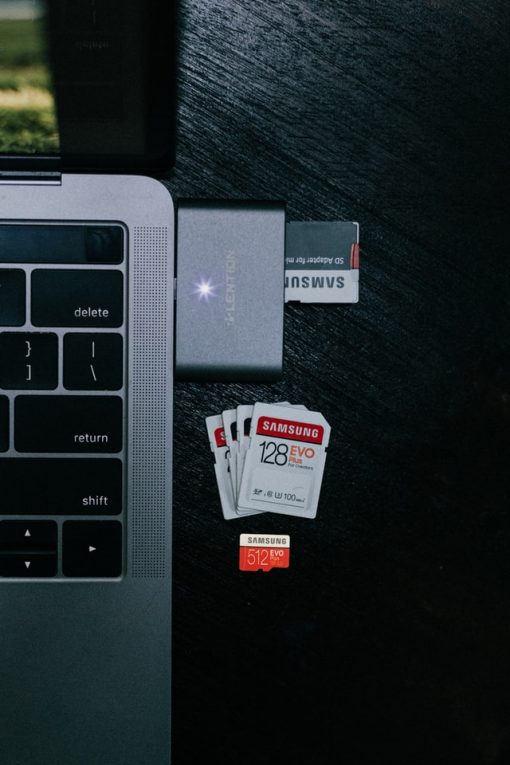 Adding Storage
If you find out that you did not get enough storage when you bought your laptop, you can add some. You have two options for upgrading your storage. You can add it inside the computer or use external methods.
Check inside your laptop to see if there is room to add a solid-state drive (SSD) for additional storage. You should probably hire a professional who has experience with installing SSDs to do this for you. There are several steps that you must follow to avoid losing data or messing up the internal components of your laptop. It can be risky to do it yourself unless you have experience.
The easier option is external storage. As the name suggests, you will add this by connecting it to the outside of your laptop. One of the most well-known examples of external storage is a USB flash drive. This type of storage connects through a USB port on your laptop.
Of course, if you are familiar with a flash drive, then you know how awkward it can be to use. It sticks out from your laptop, so you can't leave it in all the time. However, if you take it out, you can no longer access anything on the drive.
There are a lot of SSD options on the market, so it can be tricky to find the right one. To help you out, here are a couple of top-rated ones to consider.
Crucial MX500
The Crucial MX500 comes in several options: 250GB, 500GB, 1TB, and 2TB. This SSD is 2.5 inches in size. You will need to make sure it will fit into your laptop by checking the model number. And you need enough physical space inside to put this drive in place.
The drive features micron 3D NAND technology and has integrated power loss immunity. Security comes from the AES 256-bit hardware, and it also comes with a 5-year limited warranty.
This SSD may be a good option if you have concerns about information loss and security since it has great technology. It would also help amplify the overall power they have when accessing data saved on their laptop.
Samsung SSD 860 EVO
The SSD from Samsung is 2.5 inches. Remember to make sure it physically fits in your laptop by checking the model number. It's available in 250GB, 500GB, 1TB, 2TB, and 4TB.
The drive features V-Nand technology for optimal performance. It uses AES 256-bit security with TCG Opal and LEEE 1667. The SSD is compatible with both Windows and Mac operating systems, and Samsung provides a 5-year limited warranty.
You may choose this drive if you want to stick with a familiar brand name. And it's perfect if you want to increase your storage, since it offers up to 4TB.
External storage options
The easier option is external storage. As the name suggests, you will add this by connecting it to the outside of your laptop.
You can pretty much find a flash drive anywhere these days, but they are not all created equal. To give you an idea of some good options, here are two highly-rated USB flash drive choices.
THKAILAR USB 3.0 Flash Drive
The THKAILAR USB drive offers 32GB, 64GB, 128GB, 256GB, and 512 GB. It uses a USB 3.0 interface, which is quite a bit faster than the 2.0 interface, reading at a minimum of 60 bytes per second. Writing speed is 20 bytes per second, minimum.
You don't have to install software to use this drive. However, it is an EXFAT format, so you will need to make sure that it's compatible with your laptop.
Externally, the drive features a durable metal with a rotating cover to protect it from damage. You get a 12-month warranty from the manufacturer.
If speed is a concern when adding storage, then this drive is a great option.
THKAILAR 256GB Flash Drive - USB Memory Stick for Student Business...
【Data Transfer and Storage】: In comparison with the 2.0 version, this USB flash drive 256GB ensures faster data...
【Widely Compatible】: This flash drive 256GB can be used with a large variety of gadgets. The memory stick is...
【Factory Default Format】: Our 256GB USB jump drive default format is exFAT. It can allow to format to...
SanDisk Cruzer
SanDisk Cruzer provides flash drive options in 16GB, 32GB, 64GB, 128GB, and 256GB. It has a standard design with a retractable USB port to protect it when it is not attached to your computer.
This product has a lightweight design and is compatible with Windows and Mac operating systems. The drive operates on a USB 2.0 hardware interface and 128-bit AES encryption software. It also has password protection for even more security. Plus, SanDisk offers you a 5-year warranty.
SanDisk is a well-known and trusted name, which may help you decide on this drive. However, it is also perfect if you worry about security because of the password protection. Also, the retractable design is great for anyone who fears damage.
How Much Storage Do I Need on My Laptop: Answered
In most cases, you will not require a huge amount of storage, which is good because a laptop with a lot of storage space will cost you more than those with lower storage space. However, it is important that you make sure you have an adequate amount of storage to avoid computer operation issues.
Just keep your typical usage in mind as you make your decision. Remember, if you buy a laptop and don't have enough storage, you can always add some either internally or externally.
Last update on 2020-08-20 at 15:37 / Affiliate links / Images from Amazon Product Advertising API