Wearable technology: It's a major point of contention among tech lovers and pundits. Is it a fad? Is it an essential productivity tool? Is it the next step towards a cybernetically enhanced human experience?
One thing's for sure, and that's the fact that smart watches and other wearables represent a burgeoning market — a market the world's leading tech companies want to take advantage of.
The know-it-alls at Google (the company's business model is basically omniscience, after all) have been slowly but consistently edging into the hardware game for years now.
Will the search giant stake its claim in the smartphone market? There's some good evidence to support the rumors — some direct and some circumstantial.
What a Google Smartwatch Could Mean
One of the big questions is whether you should even care about the possibility of a Google watch. After all, doesn't the average consumer have enough options already? The Apple watch or any one of the third-party Android options could do quite nicely.
You should care about Google-controlled manufacturing for the same reason you would care about a new Apple product: It would be a device backed by the reputation of one of the world's most valuable brands.
Right now, there's nothing on the market that really challenges Apple's superiority in terms of cutting-edge tech credibility and reliability.
Market Landscape
There are plenty of style alternatives to Apple's wrist computer, depending on your personal tastes. In terms of software, you also have alternatives to Wear OS and WatchOS, such as Tizen for Samsung's Gear smartwatches.
Despite this, Apple takes the majority of the market. A watch from Google could challenge that dominance the same way that the company's Android OS challenges Apple's iOS in the smartphone market.
Product Standards
The key factor Google would provide is seamless integration of world-class software and hardware. The search titan is one of the only companies with the ability to challenge Apple.
For example, Samsung's Tizen is definitely a functional OS, but most reviews find it lagging behind Wear OS and WatchOS in some key metrics.
If Google produced a watch that was hardwired down to the smallest details to efficiently run the most popular productivity, fitness and utility apps from the Google ecosystem, it could raise the bar for all wearables on the market.
That means a true alternative to the Apple Watch, better competition in general and potential for further adoption of smart watches into the mainstream.
Ecosystem Strategy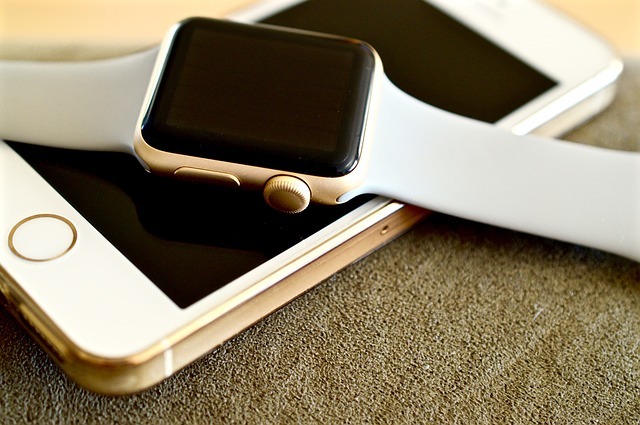 Image via Pixabay
One of the major advantages that the Apple Watch has a over other devices is an ecosystem in which the smartwatch thrives.
In other words, Apple can create software and hardware that work together to provide seamless customer experiences and isolate users from most threats and annoyances, such as computer viruses, incompatible apps or predatory software.
While Samsung tries to do the same thing, Google, due to its size and nearly limitless resources, is really the only other player in the market currently equipped to provide a user experience that rivals Apple's.
What About the Current Google Watches?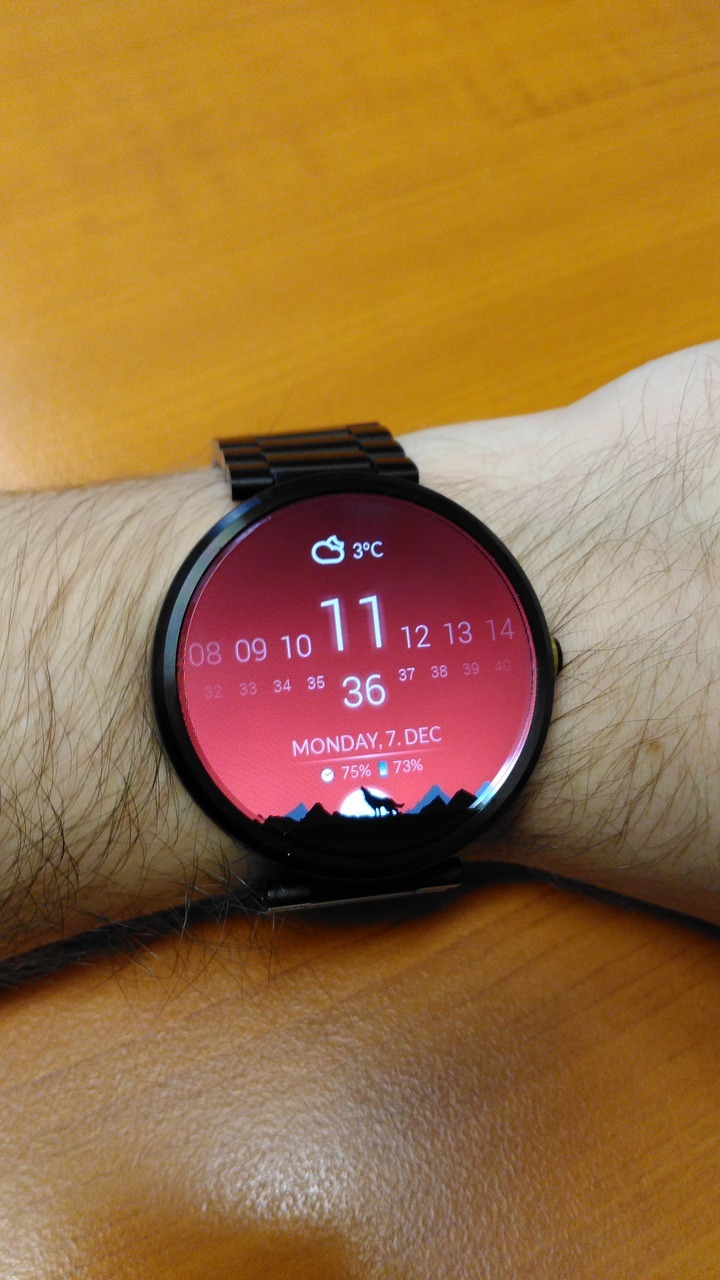 Image via Pixabay
There are Android watches out there, but they aren't technically Google watches because they aren't made by the search company.
There are plenty of options on the market now, and each offers some unique benefits.
You have three distinct categories to choose from: tech company wearable devices, smartwatches from watch companies and smart timepieces from world-renowned designers.
Techie Style
Many people prefer the designs offered by the major communication tech companies, especially those that have some connection to technology: fandom, career or just plain personal preference.
An added bonus of buying a smartwatch from a phone manufacturer is that you can match your devices. Apple takes advantage of the popularity of its iPhone to cash in on people's affinity to design continuity, but these Android phone manufacturers are also in on the trend:
A Watchmaker's Expertise
While it's unclear whether Rolex will ever dive into the smartphone market, plenty of quality watch companies have already at least taken a dip. These products tend to focus on giving each company's core customer the type of experience they expect — in touchscreen form.
Here are some of these types of brands, plucked directly from Google's WearOS page:
Skagen
TAG Heuer
Casio
Fossil
When Fashion Comes First
You may want to stay connected with what's going on at nearly any cost. In fact, success in many contemporary careers depends on constant contact and attention.
If you're the type who doesn't want to sacrifice even a smidgeon of style while maintaining high levels of connectivity, then you might be interested in a designer option.
WearOS is supported by smartwatches from many legendary design houses:
Michael Kors
Louis Vuitton
Emporio Armani
Kate Spade
Diesel
Montblanc
Other Wearable Tech
If you've been reading this as a newcomer to the smartwatch world, you might get the idea that Samsung, Apple and Android are the only options on the wearable tech market.
These three represent the majority of the market, but there are others. Depending on what you want out of your device, you might try a Fitbit or Garmin watch.
Fitbit
Fitbit Charge 2 Heart Rate + Fitness Wristband, Black, Large (US...
PurePulse continuous, automatic wrist based heart rate tracking to better measure calorie burn all day
Maximize your workouts using simplified heart rate zones (Fat Burn, Cardio and Peak). Splash proof. Do not shower with...
See call, text & calendar notifications on the OLED display; Automatically track how long and how well you sleep and...
Fitbit hit gold with its simple observation: People love to keep track of their fitness. Even if you're not training for a marathon, you will probably appreciate the detailed and accurate metrics, easy-to-use interfaces and unobtrusive designs of these smart devices.
The company has its own operating system that's tailored specifically to match the demands of customers to the capacity of the hardware. For example, Fitbit devices tend to have longer battery life when compared to some other manufacturers' smartwatches, especially when they're used mostly for fitness tracking.
Back in the not-so-distant past, Fitbit made one thing: the company's eponymous device. Now there's a diversified line of hardware available. They make bare-bones fitness trackers and full-function smartwatches alike.
There's a decent range of apps available for Fitbit's operating system, but it's nowhere near the selection you would get with an Android or Apple smartwatch.
Garmin
Garmin Forerunner 235, GPS Running Watch, Black/Gray
GPS running watch with wrist based heart rate and display type is sunlight visible, transflective memory in pixel (MIP)
Customize your watch and your training, larger screen a 44 percentage larger screen than the 225 but the same physical...
Audio Prompts: Receive Audio Prompts from Your Connected Smartphone That Include Laps and Lap Times. Smartwatch Mode: Up...
You probably know Garmin mostly as a manufacturer of navigational devices for cars. However, that technology translates surprisingly well into a successful smartwatch.
The reason for the high sales and customer satisfaction is the same secret to Fitbit's success. Increasingly, people are using smartwatches as fitness trackers, and Garmin's precise location technology lets the company give incredibly accurate workout data for running, swimming and biking.
There are a variety of Garmin models, some basic devices and some that have more precise instruments to perform complex fitness tasks, such as monitoring heart rate or tracking open-water swimmers.
What they all have in common is they run on Garmin's proprietary operating system. This software is popular among its devotees because of the detailed fitness reports that are easily accessible from the device's main screen.
However, similar to the Fitbit, you should not expect the same variety of apps as you get with an Apple or Android device.
Evidence Supporting the Rumors?
Whether or not Google will come out with a new smartwatch is anyone's guess. Just from the range of options and the amount of purchases, you could probably infer that Google would profit by taking the share of the Apple-dominated smartwatch market.
However, it doesn't necessarily prove that Google will choose to follow the hardware-production strategy. For that, you would have to dig a little deeper. Here are a few direct clues about the probability and time frame of Google's wearable tech release.
Pixel vs. iPhone, Apple Watch vs. Google Watch
The Pixel is basically Google's answer to the iPhone. A Google watch would be a direct competitor to the Apple watch.
Based on the way Apple designs its watch, to be used directly with an iPhone via specialized syncing apps and notification push functions, it makes sense that Google will do the same thing.
Therefore, it is reasonable to expect the search giant to release an Apple watch around the same time it comes out with the newest version of its flagship Pixel phone.
A New OS Update
Yet another indicator that Google is positioning for a hardware release is the new Wear OS update. A operating system update is, of course, a normal event in software development.
However, the coincidence between an upcoming handset release and a wearable OS update is a little too much to overlook. In fact, the very existence of Google Wear OS is a strong indicator that the search company believes the wearable technology market presents an opportunity for data collection and hardware sales.
Leaks
The final piece of evidence supporting Google's watch release is something you have to choose whether to believe. There have been no official announcements made by the company at the time of writing, so it's necessary to rely on unofficial news.
These sources, which vary in credibility from professional leakers to speculation on internet forums, almost all confirm the upcoming release of a wearable from Google. The rumors are backed up with several specifics to substantiate claims of ongoing development.
However, as you may know, the search company is notorious for creating and scrapping projects constantly, seemingly basing its decisions on nothing more than a whim. That means that, although there's some good evidence Google is positioned to release a smartwatch in 2018, there are no sure answers.
Everyone who is not a part of Google's secret engineering teams will just have to wait and see what happens.