People are getting more and more interested in VPNs. It's hard to know which provider to choose because there are so many options. Though two providers always seem to come up, NordVPN and IPVanish.
Which one is the best? When people compare the two, they always seem neck and neck. We will be giving an in-depth review of each provider and how they compare to each other.
In the battle of NordVPN vs. IPVanish, who will win?
What is a VPN?
VPN stands for a Virtual Private Network. VPNs act like a bodyguard for your computer. It creates a tunnel that your data can travel through safely.
Without a VPN, your browsing would be a straight line. With a VPN, your request would first go to the VPN server to get your info encrypted, and then it will go to the site of your choosing.
The encryption disguises your information so that anyone from the outside would see the VPN server and address, not yours. This is especially good if you are trying to take advantage of free Wi-Fi.
Free Wi-Fi is a buffet for hackers. They are easy to break through to steal your info.
People also use VPNs to get things that they couldn't access in their own country. For example, depending on where you are, Netflix will give you different options. If someone in the USA wanted to get something that was only in the UK, then they can use a VPN that's located in the UK.
By doing this, Netflix thinks you are in the UK when you aren't.
What to Look for in a VPN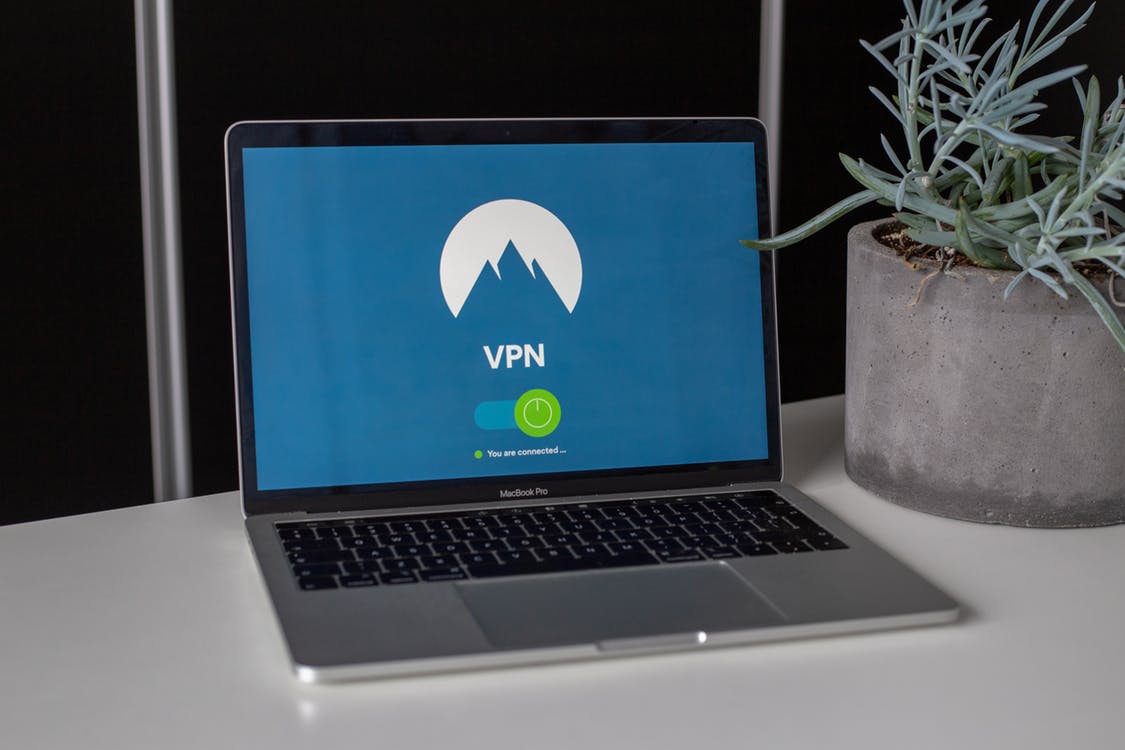 Source: Pexels.com
There are few standard things to keep an eye out for when it comes to picking a VPN. If the one you are interested doesn't have any of these things below, it may be best to keep looking.
Number of Protocols Available
You want to have a variety of options when it comes to what protocols you can use. Depending on your situation, one may be better than the other.
OpenVPN
OpenVPN is the fastest and safest protocols. It lets you protect your data using the most popular and unbreakable AES-256 bit key encryption with 2048-bit RSA authentication, and a 160-bit SHA1 hash algorithm.
L2TP / IPSec
L2TP/IPSec, also known as Layer to Tunnel protocol, doesn't have much security on its own. It's paired with IPSec to make it one of the safest VPN protocols.
SSTP
SSTP, Secure Socket Tunneling, is built by and put in every Microsoft system. It uses 2048-bit SSL/TLS certificates for authentication and 256-bit SSL keys for encryption.
If you don't know what that means, know that this is the best web encryption everyone is using at the moment.
It makes it so that only you and the VPN server can swap data.
IKEv2
IKEv2, Internet Key Exchange version two, is a tunneling protocol that has a secure key exchange. It has to be used with IPSec to get encryption and authentication.
Most phones use this protocol because it's the best for connection loss time.
PPTP, Point-to-Point Tunneling protocol, is one of the oldest existing ones around. Due to this, it can be slower than newer ones.
Extra Security Features
It's always good to get extra features from your VPN provider. Things like AI-assisted neuro pathing, obfuscation technology, and multi-hop technology and are helpful.
A must-have extra feature is a kill switch. A kill switch will stop your internet use if there is an interruption in your VPN connection. It will stop anyone from using that few seconds to steal your info.
Privacy and Logging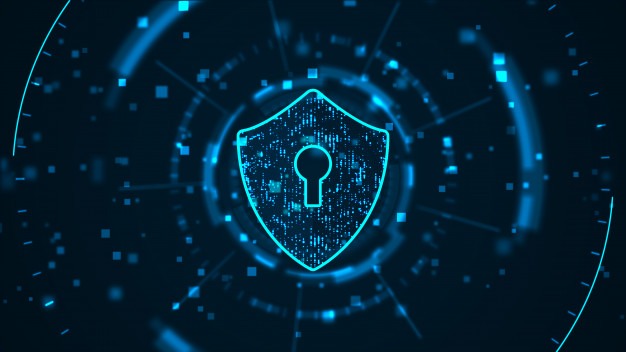 Source: Freepik.com
The whole point of getting a VPN is for privacy, so you should know a company's privacy and logging policy. It will show how much info they keep and why they do it.
Most companies will keep some info, like your email address, payment data, and customer service info. But some companies could save more info. They should be open about it so you can decide if it's a deal breaker or not.
Speed, Usability, and Support
There's nothing more annoying than slow internet. It's good to know how fast a VPN operates. All VPNs will be slower than if you were browsing without using one. This is because the encryption will eat up some speed.
Depending on the provider and how far you are from a server, you may not even notice a drop in speed.
Speed is almost as important as usability. No VPN will do you any good if you don't know how to use it. You need to find a provider that will make it easy to understand and set up, no matter what your skill level is.
If you don't know how something works, you want to be able to contact them quickly. Having good, knowledgeable customer support is essential. Make sure it's simple to talk to them to solve your problems.
Cost
Most providers offer subscription services that can range from monthly to yearly. No matter what your budget is, it should be easy to find quality service.
Stay clear of the free services because it costs money to run this type of business and you don't know how they are getting money. Some may even sell your info, which would negate getting it in the first place.
It would be wonderful if the provider you picked had a free trial, that way you could get a feel for it.
NordVPN
NordVPN is based in Panama, which is far away from data retention laws and authorities that like to snoop. They also have a no logs policy and have not been caught lying like IPVanish.
They have 5,409 servers across sixty countries. They have Dedicated IP servers, Double VPN servers, Obfuscated servers, Onion Over VPN servers, P2P servers, and Standard VPN servers.
This provider in particular works with Netflix which is a must for most people. They care about social justice and support nonprofits and educational institutions around the world.
They let you use their service for six connections under one account. Though with a router it can cover all that's connected to it.
IPVanish
IPVanish is in the United States, and that can be troubling sometimes because it's not in a good privacy jurisdiction country. Though this isn't a big deal, it's something to consider. They have given a customer's information to the authorities.
While that isn't a problem, them being able to hand over logs of the suspected criminal, it showed that they weren't truthful about their no log policy. They broke their customers' trust.
The company has around 52,000 servers in over sixty countries.
They let you use their service for ten different connections under one account. Though, only one device can use PPTP or L2TP while the other devices have to use OpenVPN, IKEv2, or IPSec. Though most people like using the OpenVPN protocol.
You can also use a router for all your devices.
NordVPN vs. IPVanish
To really know who would win in a NordVPN vs. IPVanish battle, we have to break down some basic aspects of using both providers.
Ease of Use
Both providers are considered commercial VPNs. This means they are designed more the average consumer than someone who is more familiar with tech.
NordVPN is easy to sign up for. You pick a plan, choose how you will pay, and then put in your email address. The company will verify your email address and then let you set a password. Once that's all done, the application will start to download.
The app should only take a few minutes to install and uses around fifty MB of space. Once it's done installing, it will turn on and ask you to log in. Once you sign in once, you shouldn't have to again unless a reboot happens.
When it's up and running, it takes you to a map of the world. On the map, you can see all of the company's servers. You can click on one it will connect you to the fastest server in that location.
There's also a sidebar where you can use to pick a place.
It's good to know that their recommendation system still needs work and that it may be best for you to pick a server yourself.
They also offer browser extensions that are much simpler versions of their network.
IPVanish works similarly. You pick a plan, put your email address and payment method in, and then set your password. IPVanish will auto-detect your operating system and recommend an installer.
Signing up should only take a couple of minutes.
When the program opens up, you see their speed chart. It shows the amount of data you are uploading or downloading in real time as long as you are connected.
Their server recommendation system isn't the best too. You can tell IPVanish what country and city you want to connect to though. If you want to see all that they have to offer, you can look at their server list.
It's easier to connect to servers and look through all their servers than NordVPN.
Speed
They have similar internet speeds. Neither of them has a hundred percent internet speed because the encryption takes some of the speed.
IPVanish may have a slight edge due to their server network. They have a vast network that's made of self-owned servers. This means they aren't owned by anyone other than IPVanish.
NordVPN has a large server network and similar speeds to IPVanish. It's not known if they own all their servers or if a third party is involved. Their servers in Europe are consistently fast, while it can be a bit slower in North America.
NordVPN has the highest range of high and low speeds between these two providers.
Extra Features
NordVPN offers a lot of useful features. They have double VPN server configurations, which will encrypt your traffic across two different servers. This gives you an even higher level of privacy.
They also offer Tor-over-VPN servers which are servers that exit onto the Tor network. CyberSec is an advertisement, tracking, and malware blocker that is created inside NordVPN's apps.
Other features include advanced leak protection, obfuscation to defeat VPN blocks, and working with other streaming services. It also offers a kill switch which keeps your information from being exposed.
The only feature they don't offer is split tunneling. This lets you send some traffic through the VPN tunnel while other traffic is going around it. Even the most basic providers offer this, so it's odd that NordVPN doesn't.
IPVanish also offers a kill switch option and DNS leak protection. They offer features like Nat Firewall and block Lan traffic. This makes it easy to control when your computer connects to the internet.
You can also pick which server you want to use if you don't like the one that was chosen for you. You can select the fastest one available or a fast one in a particular country. You can even make it, so it starts up right away if for some reason it fails.
You will struggle with streaming with this provider. It's not to say that it's impossible, just tricky.
Price
NordVPN has three different subscription options. The first is their most popular plan, the three-year plan. When you break down how much it would cost a month for the service it's only three dollars a month.
If you don't want to jump into three years right away, they do offer a one-month plan, a two-year plan, and a one-year plan. The one-month plan costs around twelve dollars a month, the two-year plan costs four dollars a month, and the one-year plan costs seven dollars a month.
NordVPN offers a thirty-day money back guarantee which is great if you are new and are not sure what you should be looking for or seeing from a VPN service provider.
IPVanish also offers similar plans. Their best value plan is their one-year plan, which breaks down to cost six fifty a month. The other plans are the three-month plan, around nine dollars, and their one-month plan, which is ten dollars a month.
They don't offer a free trial, but they do have seven-day money back guarantee.
Customer Support
Customer support can make or break any business. NordVPN offers 24/7 live chat support through their website. It's been reported the people at the company are professional, friendly, and knowledgeable.
IPVanish offers support through an email, or ticket, system. This can be frustrating because the answers seem generic and prewritten. This can make getting a solution to your problem frustrating.
Though they do offer FAQ, troubleshooting guides, announcements, setup guides, to try before you need to email them.
It's Still Neck and Neck
Honestly, the NordVPN vs. IPVanish battle almost comes to a tie. Though NordVPN managed to squeak ahead.
A big reason why they won is customer trust. With IPVanish lying about their policy, it makes it hard for customers to trust them. While we didn't make trust an official category, no one wants to money into a company that they can't trust.
While the company is making changes and says they are becoming a whole new company, people are still wary.
Add that to NordVPN offering more features, being less money a month, and being able to work with Netflix, IPVanish came up short.
Though that's not to say that either one is bad. For some people, IPVanish is the winner. They may like the interface system better or how they spread out their servers.
Ultimately, as long as you do your research and know what you want from your provider, both will be good. NordVPN came out on top with this battle, who knows who will next time.
The VPN field is always changing and innovating. Who knows what kind of changes these companies will make.