Your Apple Watch is great. It is designed to be extremely useful, but you might not know all its secrets yet. It's very likely that you use it for a lot of things—not just to check the time, but to keep on top of your emails, manage appointments and even get your friend's texts. Whatever Apple watch you've decided to go for, it's probably already making your life easier. Even if you're a power user, it's very possible that you don't know about these Apple watch hacks. They're sure to make your life easier. If you are a newer user, you may still be looking for ways to customize your experience.
5 Apple Watch Hacks: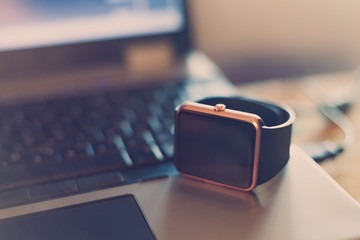 These Apple watch hacks are sure to streamline your watch, so it fits around your life, rather than the other way around.
Here's A Relevant Video From YouTube:
1. You can plan your day from your watch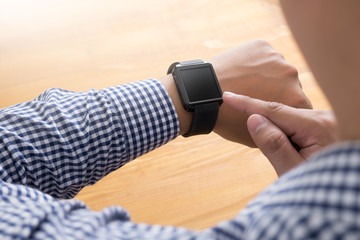 There's a reason you keep your watch on your wrist: you have to make sure that you're making your appointments of time, sending the right emails and getting in touch with the right people. But before you start your day, you don't have to do so from your phone.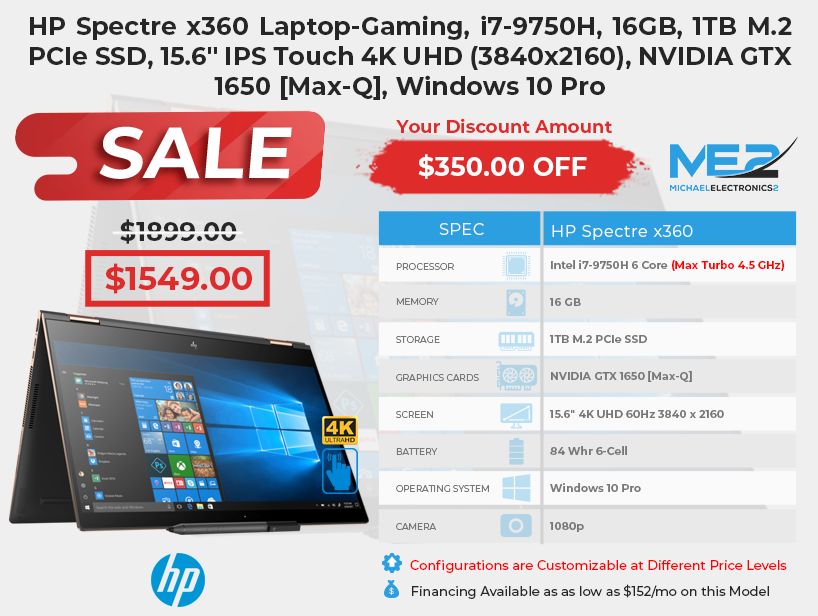 You can do it straight from your watch. The first thing you need to do is set your complications to your specifications. With a newer apple watch, all you have to do to Time Travel is rotate the digital crown. Scroll up to move forward in time and down to move back in time. When you are done reviewing your day, just tap on your watch to go back to the present. This little trick is extremely useful, especially before a big day with a lot of meetings or deadlines.
Time Travel Functionality
One of the great things about the Time Travel functionality is that it shows you the weather forecast when your meeting is set to happen. This allows you to change and plan your day as needed, which can be very useful when you have important places to be and clients to meet. Luckily, Time Travel doesn't only work by going forward, but it can go backward. When you scroll down, your entire day will be reviewed.
Time Travel covers 72 hours. It isn't automatically turned on, so you have to go into the Clock settings and toggle it on before you can begin to use it.
2. You can unlock your watch while you unlock your phone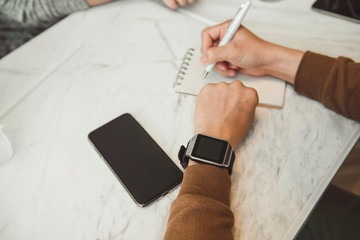 In theory, we should all have strong passwords on all our devices. In practice, you may want to have access to your data as soon as possible, especially when you're on the go. That is the main reason many people decide to purchase a smartwatch, after all. That's completely understandable! It can be especially annoying to have to type in a password every single time you put your Apple Watch on your wrist.
There is a somewhat hidden setting on your Apple Watch hacks that allows you to unlock it by unlocking your phone. The setting can both be found on the Apple Watch app on your ​iPhone or on the Apple Watch itself from Apple watch hacks. Super simple and a huge time saver when you know the Apple watch hacks.
3. You can listen to music on your Apple Watch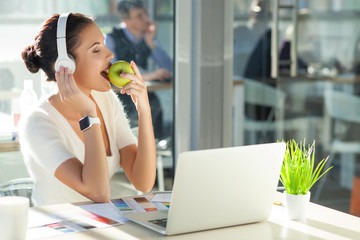 This one should be a given. One of the advantages of your watch is that you can wear it everywhere, after all, including when you go to the gym or when you're going for a jog.
Unfortunately, listening to music on your watch isn't nearly as easy as it should be. You can go into your music from your watch and start playing it. The music should start playing on your iPhone or from any connected speakers or listening devices. This, of course, relies on using your iPhone to listen to music. That's not always possible when you know Apple watch hacks.
Sync your iTunes Playlist
There are ways to get around this restriction. You can sync your iTunes playlist and store them to your watch. It will only be able to store one playlist. Which is limited to under 250 songs or 2 GB. When you're done syncing your playlist, you can open the music app on your Apple Watch. If you want to use the ones that are stored on your watch rather than your phone, it's a little different. You can tap and press down firmly on it until you see the other playback options menu pop up. Select source, then Apple Watch. That'll change where the song is coming from. Remember to pair your watch up with your Bluetooth speakers or headsets since it doesn't have a headphone jack.
When done, you can listen to music on your watch without worrying about leaving your phone at home again.
4. You can make your Apple Watch practically invisible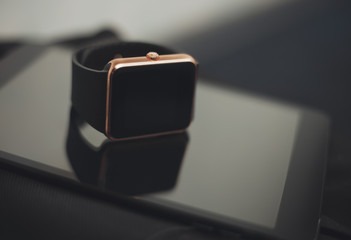 One of the biggest drawbacks of carrying a smartwatch on your wrist is how visible it can be, even — or one might say, particularly — in situations in which you are trying to be as inconspicuous as you want to be. This can be especially annoying when your friends or family decided that the perfect time to blow up your phone with messages is when you're watching a movie you've been looking forward to or during an important meeting. The constant notification flashing doesn't get any easier when you have to do something when you need to pay attention, like driving.
Theater Mode
It was designed specifically to address this issue, and chances are you have probably never even heard of it. Theater Mode is great because it automatically puts your watch in silent mode. The Wake Screen is also disabled, which means that it won't light up on your wrist and you won't get sound notifications. You'll still feel your phone's haptic notification, so you will have to resist the urge to check it when you're in the middle of a movie. If you have enough time during the trailers, you can tap the screen. That'll make it come on automatically so you can have a look at your notification with your Apple watch hacks
Update Your Software
Before you start to use this hack, keep in mind that it will only work if you are running watchOS 3.2. If you're not, make sure to update your software.
This particular hack is a very simple one to use. All that you have to do is swipe up and look for the two theater masks. When you tap on it for the first time, it's going to tell you what Theater Mode is for. The masks will show up at the top of your display, and the mask will be yellow while Theater Mode is engaged. Just go back into the Control Center to turn it off once you're done.
5. You can use your Apple Watch to take photos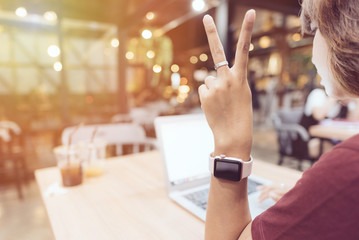 This one seems a little bit confusing. You certainly can't use your Apple Watch to take photos because your watch doesn't have a camera, but you can use its connectivity to use the Camera app on your phone. Not just that, you can see exactly what your iPhone's camera is displaying at certain times. The built-in app that comes with the watch, which is called Camera Remote, allows you to connect to your camera.
That means you'll be able to see everything your camera is seeing. And you will be able to use the shutter to snap photos. This functionality is very good for group portraits, especially when you're using a tripod. But you don't have to use it exclusively to take pictures.
Can Reach Spaces
Your phone's camera can reach spaces the rest of your body might not be able to reach. If you're certain you lost the TV remote, and it's definitely under the couch, but you don't want to stick your face down there, you can use your watch's display to have a look at what your iPhone's camera is seeing.
When you do want to use your watch to take a photo on your phone, you can tap the white circle, or you can delay the phone in three seconds. Your photos are sure to look even better than you expected when you could see exactly how they are going to turn out on your wrist.
Track Exercise And Sleep Pattern
These are some of the Apple Watch hacks you might not know about. But there's a lot when it comes to using your smartwatch. Did you know, for instance, that you can track both exercise and sleep pattern with it?
But it doesn't have to be that complicated. There are many other things that you can do to take full advantage of your Apple Watch. Some of these include using your watch as an alarm clock and changing the round icons to a list. There are huge functionality and customization that goes into your Apple Watch. So don't be afraid to play with it.
Before you realize it, you'll be able to make Minnie or Mickey tell you the time. Right after you pay your bills from your Apple Watch, of course.