If you are looking for a VPN provider, TorGuard is an option you should consider. We think this VPN provider offers a reliable service and affordable plans. The main downside of this provider is that you will need to make sense of the different plans and add-ons offered, which is something our TorGuard review will help you with.
The Different TorGuard Plans
Most VPN providers have a single subscription option and let you decide how long you want to subscribe to their services for. TorGuard takes a very different approach by offering different plans that give you access to different services.

Being able to choose between different plans is great if you are someone who has a solid understanding of your privacy and security needs. Otherwise, navigating the different plans offered can be confusing.
TorGuard is a great option because it's a safe and reliable VPN provider. Don't let the complex subscription options discourage you.
TorGuard's Proxy Service
The most affordable plan you can purchase is a proxy service. If you choose this plan your traffic will go through an intermediate server instead of sending a direct request to the sites you visit.
Your browser will connect to one of TorGuard's proxy servers, and the server will retrieve the content you want to access. The main purpose of using a proxy is to hide your IP address.
When you browse the web, using a proxy helps you stay anonymous and prevents advertisers from tracking your activities and showing you targeted ads. The proxy server you use can have additional features, such as blocking ads and filtering malicious content.
You can also use a proxy server to route torrenting traffic through an intermediate server. Using P2P means that you need to establish a direct connection to users who are sharing and downloading files. This protocol leaves you vulnerable to attacks since other users can see your IP address if you don't use a proxy or VPN server.
TorGuard's proxy service supports HTTP/SSL protocol to protect your web browser and SOCKS5 protocol for torrenting. You can use this service on Windows, Mac, and Linux. You can also install a Firefox or Chrome extension to hide your IP address when you browse the web.
Getting started with this proxy service is very easy, and the servers are fast and reliable.
TorGuard's VPN Service
A VPN service is safer than a proxy service. A VPN server will encrypt your connection, which means that the data you send and receives is useless without the encryption key.
Your device will connect to a VPN server and your VPN client will protect everything shared inside of the VPN tunnel. If you properly configure your connection, there shouldn't be any data shared outside of the tunnel. A proxy service will only protect one application at a time while a VPN service will protect your entire connection.
We recommend that you use a VPN if you need more protection. A VPN is your best option if you want to hide your IP address, protect your online privacy, and hide your activities from your ISP.
You can also use a VPN server located in another country to bypass geo-restricted content. TorGuard's VPN service is a little more expensive than the proxy service, but we think subscribing to a VPN is worth it if you need additional privacy and security.
Email And Business VPN Plans
TorGuard offers email plans that provide you with secure storage for your emails. You can use this plan to send encrypted emails and get protection from many different types of attacks that target emails.
Not all users will need this email protection plan, but we think this email plan is interesting if you often share valuable data via email. TorGuard's email service is also a great way to protect your privacy since a lot of email service providers sell your data to advertisers who can show you ads based on the content of your emails.
TorGuard also offers different business VPN plans. You can choose between different bundles that include VPN services, email accounts, and dedicated IP addresses. These plans are interesting for business owners who need to protect sensitive data.
Routers
TorGuard is one of the few VPN providers that sell hardware. Most VPN providers offer a router app that you can install to encrypt all your internet traffic and protect several devices at once.
The downside of these apps is that installation and configuration can be complex. TorGuard offers different routers with a pre-installed VPN app. These routers are worth considering if you want advanced protection but aren't sure how to configure your router.
Why Choose TorGuard?
We recommend TorGuard because this VPN provider offers an app that is easy to install and navigate. There is no need to access advanced configuration options to get started.
You will get access to more than 3,000 servers in 55 countries. All the servers support different protocols.
Safety Features
TorGuard stands out thanks to the different safety features offered. This VPN provider values your safety and privacy and has gained an excellent reputation by delivering a safe experience to its users.
TorGuard uses AES-256 bit encryption to protect your connection. This encryption algorithm is an industry standard among VPN providers and is very effective.
The service also includes some DNS and IPv8 leak protection features. Tests show that there are no issues with DNS or IP leaks, and TorGuard gives you access to an online tool you can use to make sure you are using a secure DNS server.
You will find two kill switch features in the TorGuard client or app. You can configure a kill switch that will prevent specific apps from connecting to the internet outside of the VPN tunnel, or use the network kill switch feature so that your device can't connect to the internet if TorGuard isn't running.
You can use torrent clients with TorGuard. You will find several servers optimized for P2P, and most servers work with several protocols including OpenVPN.
A basic subscription will give you access to thousands of shared IP addresses. We recommend that you use shared IP addresses for browsing the web while preserving your anonymity or to download files.
You can also purchase dedicated IP addresses as add-ons. There are some advantages to using a dedicated IP address.
We recommend that you get a dedicated IP address if you want to use a VPN to stream movies and shows from Netflix. Netflix typically blocks traffic from shared IP addresses and VPN servers but won't block a dedicated IP address.
Some sites will also require you to go through additional steps to verify your identity when you use a different IP every time you log in. Banking websites or PayPal might block your access if you log in from an unusual location. Using a dedicated IP address won't raise any red flags.
TorGuard also offers IP addresses with DDoS protection as an add-on. DDoS protection isn't something everyone will need, but gamers can benefit from this service since there have been cases of gamers launching DDoS attacks against each other during competitive online games.
Having to purchase add-ons will increase the cost of using a VPN service, but using a dedicated IP address is the best way to stream content from Netflix and other similar services.
Customer Support And Online Resources
TorGuard has an excellent selection of online resources. You can browse on the company's blog to find detailed articles about topics such as online privacy, learn how to create scripts to manage your VPN connection, and explore the different features of the TorGuard VPN client.
You can also visit the knowledge base to find setup guides and tutorials. The FAQ section will give you a better idea of the features included in the different plans.
There is a forum you can use to ask questions or search for topics. We like the forum since most VPN providers don't have a huge online community. The TorGuard forum seems fairly active and you can easily search for older topics to see if anyone found a solution for the issue you are encountering.
If you need help, you can visit the support center to send a support ticket or access the 24/7 live chat feature.
Does TorGuard Log Your Activities?
We like TorGuard's transparent privacy policy. It's easy to understand and it gives you a lot of details about the information that Torguard collects.
Torguard will not log your online activities when you use VPN or proxy services. However, the company will keep a log of your payment when you subscribe to one of its services, and the privacy policy also mentions some server logs.
Which Payment Methods Can You Use?
You can choose from several payment methods when subscribing. You can use all the major credit cards, pay with PayPal, or purchase a subscription with Bitcoin and other cryptocurrencies. You can also purchase a subscription with a gift card from a major retailer.

The price of a VPN subscription is $10 a month. You can save money by subscribing for one or two years at a time. The cost of a two-year subscription is $100, which corresponds to spending a little over $4 a month.
If you decide to purchase a dedicated IP for streaming, you will have to spend an additional $8 a month. It doesn't seem that you will get a discount on this service if you purchase a dedicated IP for one or two years.
Is TorGuard A Fast VPN Service?
We found a TorGuard review that includes a speed test. The test found that speed varies from one server to another.
There are faster VPN providers to consider, but TorGuard delivers an average server speed that is perfectly suitable for browsing the web. You might want to consider options if you will primarily stream movies and shows or want to download large files at fast speeds.
We think the average speed isn't a major drawback considering that TorGuard has a great reputation and offers a safe and reliable service.
How Does TorGuard Compare To The Competition?
There are other VPN providers to consider. We think you should review pricing and features and decide which option makes the most sense for you.
NordVPN
NordVP​​N offers a sleek and modern app that is very easy to use on desktop and mobile. You can use this service on different platforms, including Windows, Mac, Android, iPhone, Linux, and some browsers.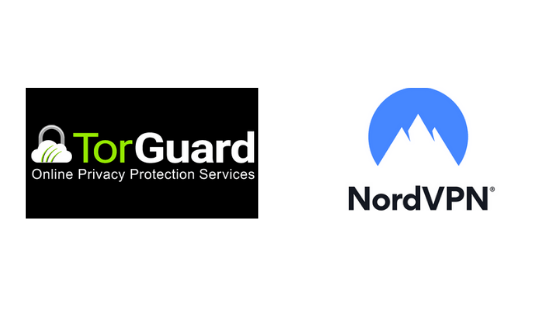 You will get access to more than 5,000 servers in 60 different countries. We recommend NordVPN because server speed is faster than what Torguard offers and you will have more servers to choose from.
NordVPN offers a single subscription option. You can choose how long you want to subscribe for. This approach is much easier to figure out compared to the different plans offered by TorGuard, and you won't have to worry about add-ons.
NordVPN has a strict no log policy and offers security features that are similar to what you will find on the TorGuard client. However, you won't have access to a live chat feature for support.
IPVanish
IPVanish is another option to consider. This VPN provider has a very detailed privacy policy and won't log any of your online activities.
You can connect to more than 1,200 secure servers in over 60 different countries. The servers deliver excellent speed.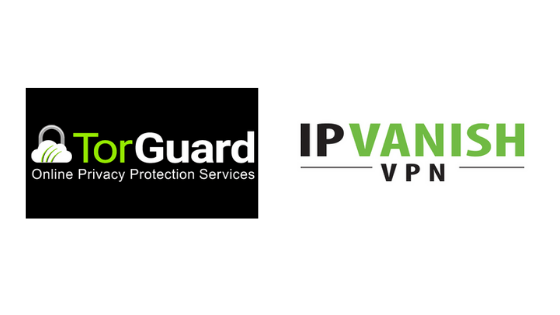 You can use a SOCKS5 proxy protocol for torrenting. The basic VPN service offered by IPVanish includes this feature while TorGuard offers a separate subscription for its proxy service. You will get access to other protocols, including OpenVPN.
We recommend IPVanish because you can use this service to protect up to ten devices at once. VPN providers typically don't let you use their services with more than five or six devices at once.
IPVanish also offers detailed setup guides, a very helpful FAQ section, and gives you the possibility to contact support via email or chat.
VPNSecure
We like VPNSecure because this service offers a free trial. You can use this VPN service to protect your computer or mobile device.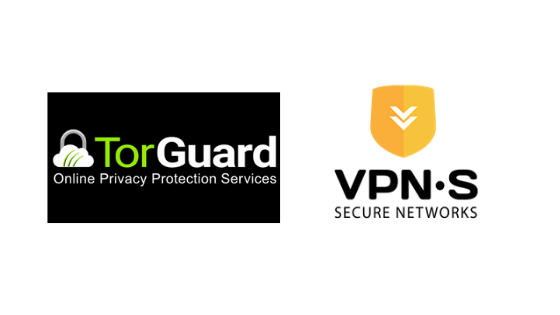 You will get access to servers in 48 different locations and can choose from different protection levels. You can use OpenVPN and other similar protocols or use an HTTP proxy service for browsing the web anonymously if you don't need advanced protection.
VPNSecure offers a fast and reliable service. The company doesn't keep any logs of your online activities.
You can choose your encryption strength. You should use AES-256 bit encryption to protect your data, but other algorithms might be a better match for your needs.
VPNSecure will give you access to a Stealth VPN feature to hide that you are using a VPN. You will have access to a kill switch feature to prevent unsecured connections outside the VPN tunnel.
Most servers support torrenting, but not all servers work with Netflix. Speed is average and comparable to what Torguard offers.
Test TorGuard For Free
TorGuard offers a free seven-day trial. You have to choose the plan you want to subscribe to, enter your payment information, and confirm your purchase.
TorGuard will wait seven days to bill you for your purchase. You will have access to all the features and can test the service during this first week. If you decide that you don't want to use TorGuard, you can cancel your subscription.
TorGuard also offers an affiliate program. You can share referral links and will receive a 30% commission if someone follows your link to subscribe to a plan offered by TorGuard. You can receive payouts instead of having your commissions automatically applied to your subscription, but we think that this affiliate program could be a great way to save money on your VPN service if you have a website or a blog.
Overall Rating For TorGuard
We have discussed the different plans offered by TorGuard, the advantages of using this VPN provider, and the few drawbacks of this service in our TorGuard review. Our overall rating for this VPN provider is 4 out of 5 stars.
TorGuard lost a point due to the average server speed, the plan structure, and the fact that you need an add-on to watch Netflix with a dedicated address. It also seems that the price of the add-on ends up being the same regardless of how long you subscribe for.
We recommend TorGuard because it's a highly reliable VPN provider. It's important to choose a VPN provider that won't log your activities and that will effectively protect you from IP and DNS leaks. We also like the app and desktop client that are easy to navigate and give you access to advanced security features.
The online resources available on the website will help you get the most out what TorGuard offers by guiding you through the process of configuring your connection preferences.
The different subscriptions available are somewhat of a drawback because you need to do some research to figure out which one makes sense for you. However, advanced users will appreciate this flexibility since most VPN providers offer a single subscription option.