If you love going out for adventures like hiking, camping, fishing or rafting, at some point you have probably ended up being all wet from head to toes. The worst thing is that in heavy rain or water splashes all your stuff can get wet. This means your smartphone could end up being broken, your dry clothes could become wet and so on. Fortunately, there's something you can do about it. A waterproof backpack and save you a lot of trouble.
There are numerous of choices, but sadly not all of them are appropriate for heavy use and some serious hiking. This time we are reviewing and comparing best waterproof backpack on the market so you could choose your best fit. Let's take a look!
Our first pick is a Phantom Aquatics Walrus 25 backpack that's roll-top 100% waterproof. Even if you drop it in water all your stuff will be dry and the backpack won't sink to the bottom but float. If you want to cover terrain that's super wet like rainforests, swamps and so on, this is definitely backpack to choose.
To achieve this, Phantom Aquatics uses a two-way sealing system that's super efficient in terms of keeping your stuff dry. It's also very comfortable, your back won't sweat. Padded shoulder straps and lumbar support really makes it great for all-day hikes.
Overall this is a great backpack that does it's the main purpose super well. If you're looking for a backpack that would do just fine if you suddenly decide to swim across the lake, then this definitely is an ideal choice for you. To make it more appealing you can get one in five different colors – black, blue, pink, red and yellow. The only small complaint we had was a little bit of condensate that gathered up during our test hike.
When it comes to camping and hiking gear, Sea To Summit is a top-notch manufacturer. They make anything ranging from hammocks to sleeping bags and camping dinnerware. By choosing their product, you can be sure that the quality will be up to level. As for this backpack, it's definitely one of the best waterproof backpacks on the market. The best thing is that it doesn't feature that rubber style and looks where you have only one large compartment and the backpack looks like a swimming accessory rather than a backpack. It's also super comfortable featuring not only vertical but also horizontal straps. Also pretty spacious – 35 liters is quite a lot when compared to other waterproof backpacks.
Overall this is a superb choice, although quite expensive. And also keep in mind that while this backpack is waterproof. You probably shouldn't go swimming with it.
Voli Dry Bag is probably the best choice if you are looking for qualitative yet cheap waterproof backpack. It's made from high-quality 500D PVC Tarpaulin that's designed for heavy use. With this material and rolltop seal all of your stuff should be just fine even when the rain is pouring from buckets. We also liked that this backpack can be worn like a traditional backpack or over the shoulder. As for comfort – it's decent. Don't expect it to be as comfortable as our previous pick – Sea To Summit Flow 35L Drypack, but it definitely isn't bad.
Overall we think that this is a perfect backpack for biking, hiking, and other outdoor activities. It's very durable meaning you don't have to pay any extra attention to it and if something indeed happens – tears or breaks (which probably won't happen), you can always get a new backpack as it's super cheap.
If you are looking for a solid hiking and traveling backpack that's not only spacious and comfortable but also waterproof, then this is an ideal choice. Unlike other backpacks in this article, Thule Capstone uses a removable rain cover to keep all of your stuff dry during heavy weather conditions, therefore, it's less rubbery, more comfortable as well as has better looks. It's ideal if you love traveling around and want to have a "hand-luggage only" backpack. It feels very robust and well made, we think it would hold together real good even for years after purchase.
If we would have to recommend one waterproof backpack for the average consumer – a person who goes on hikes and adventures occasionally, then Chaos Ready backpack would be our pick. First of all, it's 100% waterproof meaning all your stuff will be safe and sound even in the heaviest rain or while rafting in spring when water is super high. It has a storage capacity of 22 liters that should be enough for few day trip. Another thing why it's so great is the comfort. Shoulder straps can be adjusted to fit you perfectly. And then cleaning – it's also super easy to do. Don't worry if you drop your Chaos Ready backpack in mud, just pour some water and it should look like brand new. Note that this backpack is also quite cheap to buy.
If you are looking for a waterproof backpack but don't want it to look so sporty as most of them do, 8838 Travel Hiking backpack could be exactly for you. While this isn't the best choice for serious hikers and adventure seekers, it works quite well as has a unique look. And the best thing is that you can choose its color, you have 12 choices! There's also a special compartment where you can store 15" laptop. So how comes it's waterproof? This backpack is made from a special waterproof material that keeps your stuff dry even in heavy rain. However, as we mentioned, you probably shouldn't buy it if you're serious about hiking. 8848 unisex hiking and travel backpack is made more for occasional one-day trips rather than heavy multi-mile hikes.
The BackSak backpack has a storage capacity of 35L, is made from 500D PVC material and is available in one of six colors. It's a super durable backpack that can withstand a lot. Not only it can keep your stuff dry in heavy rain, water splashes, snow and so on, but also if you drop it in water. It also has two zippered pockets to store valuable items like car keys, smartphones and so on. As for comfort – it's spot on, especially for this kind of waterproof backpack. Just make sure you don't squeeze too much stuff in it or it won't be too comfortable. We think, that this is a perfect choice for rafting, boating, and any other activities near water.
SKORCH Original Dry Bag is another very affordable waterproof backpack that's ideal for kayaking, sailing, boating, camping, fishing and other trips. It works really well and indeed keeps your stuff dry even if you're in a heavy storm or water splashes on you. 
In our opinion, this is a perfect choice for one-day activities. Just grab it and head for adventure! As it's very durable, you won't have to worry in case it rains, you drop it in sand or tree branch caches it.
9. 

KAKA Backpack Travel Camping Climbing Hiking Mountain Daypack
All through this backpack shouldn't be immersed in water, it's made from water-resistant material meaning it can withstand heavy rain and snow. It has tons of different compartments and can be worn as a backpack, handbag or shoulder bag meaning it's very versatile. It's a perfect choice for traveling by foot or going on small hikes. One thing to note is that Kaka backpack is also very spacious – you not only get many compartments but a storage capacity of 40 liters which is quite a lot.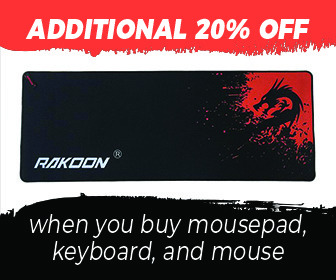 Going on a hike for several days? This means you will probably have to bring a lot of stuff and you definitely want to keep them all dry in case there's rain or storm. If that's the case, Oxking 50 Liter Outdoor Sports Hiking backpack is exactly for you. It has a capacity of massive 50 liters and is made from water-resistant material. And if the weather gets really bad, you can always put on included rain cover to be completely sure. 
A very important factor for large hiking backpack, especially water resistant ones, is the comfort. Some of them can get quite heavy and if the weight isn't equated, it can cause some strain or even pain. That's not the case with Oxking, It's super comfortable and highly adjustable meaning everyone will be able to find their perfect fit.
Badlands 2200 is a serious piece of hunting gear. It's made from KXO-32 fabric that's very durable and light, but most importantly it's very quiet which is essential for hunting. There's also inbuilt 2-liter hydration system, eight compartments, and pistol holder as well as rifle/bow boot. Overall, this is one of the best backpacks you can buy even if you're not a hunter. Everything with Badlands 2200 is well thought out. So why is it our last pick? Simply because of it's price, it's the most expensive backpack on this list. Most of the people wouldn't buy a 250$+ backpack. Therefore, we only recommend it to true professionals or those whose passion is being out in the woods and nature. And if you do, you would be disappointed with this backpack.
Final words
In our opinion, a waterproof backpack is really worth it and you don't want to get a backpack that's 100% waterproof meaning it looks more like a rubber swimming accessory rather than a backpack, you can always choose a more traditional looking backpack that would still keep all your stuff dry in heavy rain. A waterproof backpack is a must if you love going out on hikes or have a hobby like fishing or hunting.
Got a superb waterproof backpack that should be included in this list? Feel free to share your ideas and thoughts in the comment section below.