A decent gaming headset is a must-have component for an enjoyable gaming experience. A pair of good gaming headphones can play not only sounds but also immerse yourself into the game. 7.1 Dolby Surround Sound lets you hear sounds all around you. This may be essential if you're serious about gaming or just seek the most realistic game feedback. Get yourself the best gaming headset for your budget with a crystal clear microphone, and we guarantee you will be able to experience games like never before.
Whether you need a gaming headset that's connected through a 3.5mm headphone jack or USB, features surround sound or just stereo, wired or wireless gaming headset, we have picked the best possible choices that will improve the way you hear and feel in the game.
Find your gaming headset among our top picks.
Gaming Platforms
You also might want to check out our articles:
Before getting your gaming headset, you should know what gaming platform you are going to use. Some of the headsets support only certain types of gaming platforms. However, most of them will work just fine with all consoles. Almost all gaming headsets work with PC. Usually, there are three ways to connect your gaming headphones to your PC
via 3.5mm audio jack
via USB
Wirelessly
If you're planning to use your headset with Xbox One you might have to get an additional Xbox One Stereo Headset Adapter that connects to the bottom of the Xbox One wireless controller. This adapter allows you to use any headset with a 3.5mm audio jack for your Xbox One. Some of the more expensive headsets come with their own stereo adapter, so you don't have to buy one. Another choice is just to use a wireless headset.
Unlike as with Xbox One where you have to get an additional adapter for a wired headset, the PS4 DualShock controller has a built-in adapter. This means you can just plug a 3.5mm audio jack into the bottom of your controller and you're ready to go. No adapter required.
Gaming Headset Buying Guide Contents:
Top 3 Gaming Headset all-rounders
Razer Kraken Pro V2 Analog Gaming Headset
Simple, classy gaming headset with great build quality
This surely is the headset for those who appreciate simple, sturdy but yet classy design. Razer Kraken Pro V2 has a single purpose, and it excels at it. Comfort and durability are the keys to this headset.
Razer Kraken V2 has large, well-padded ear cups, which rest on an aluminum frame. The headset itself is very lightweight, making it easy to carry around. Razer's headset features a retractable microphone. No one of my friends/teammates complained about sound clarity when I was voice-chatting while playing PS4. The headset's 4.3-foot cable gives you plenty of space to plug in your 3.5mm jack without any worries of the cable being too short.
Sadly to get 7.1 surround sound you must step up to Kraken 7.1 V2, which is a bit more expensive. It all depends on you whether you want to save few bucks or get 7.1 Surround sound. On the bottom line – although the microphone is great. It may lack a bit of volume.
RAZER Kraken PRO V2: Lightweight Aluminum Headband - Retractable Mic -...
To provide you with greater audio immersion, the 50 mm Razer custom tuned drivers have been designed and tuned to...
The unique sound signature of these impressive drivers produces crystal clear highs and rumbling lows that will put you...
Optimum form has been an integral focus in the design of the Razer Kraken Pro V2. No matter how long your gaming...
HyperX Cloud II Gaming Headset
One of the best sounding headsets
HyperX Cloud II is loved a lot among gamers, and there is a reason for that. This sub 100$ headset has many features – 7.1 surround sound, noise-canceling microphone and is TeamSpeak certified. It's also compatible with all gaming platforms – PC, PS4, and Xbox One, though you have to buy an Xbox One Stereo Adapter that's not included in the package.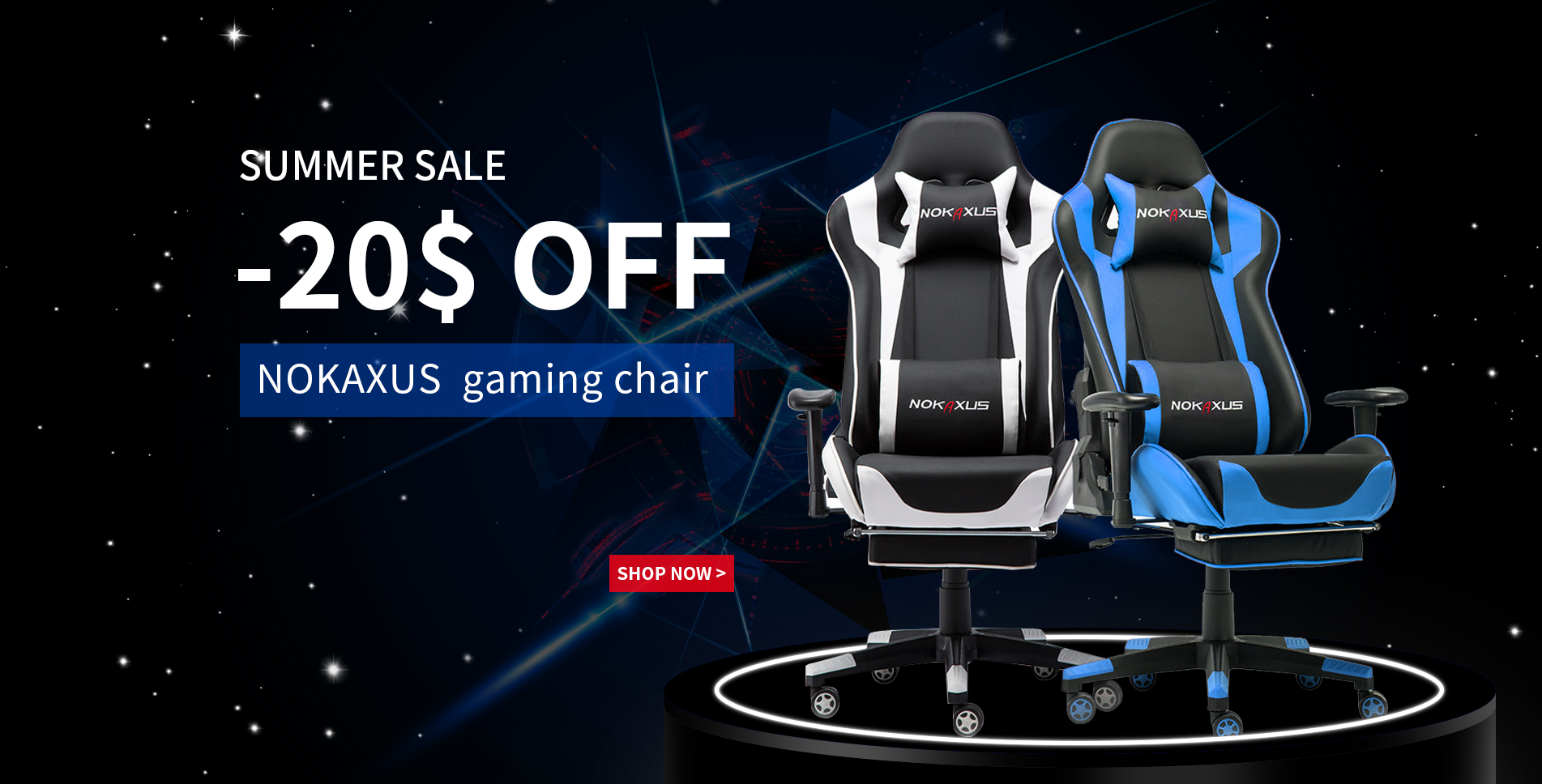 Sound quality is excellent. With 53mm drivers you can really hear high notes, the bass is decent, but we would like it a bit deeper. Frequency Response is 15 Hz – 25Khz which is quite a bit greater than standard 20Hz – 20kHz.
The design of HyperX Cloud II is undeniably stylish, the ear cups are connected by metal forks on either side and features HyperX logo. The microphone is detachable, and no complaints about its quality. Another thing we would like to mention is that these headphones are very very comfortable. You will be just fine doing 6+ hour gaming sessions.
HyperX Cloud II - Gaming Headset, 7.1 Surround Sound, Memory Foam Ear...
Designed for comfort: Exceptionally comfortable memory foam ear cushions and padded leatherette headband help keep you...
Supreme audio quality: Large 53 millimeter drivers provide high-quality audio. Hear in-game details better and get the...
7.1 virtual surround sound: Truly immerse yourself in your games with hardware-driven virtual 7.1 surround sound for...
Steelseries Arctis Series
Stylish allrounder with a great build quality
Steelseries Arctis Series is one of the best gaming headset all-rounders you can find. They just have it all – design, build quality, and proper audio. The best thing is you can find the best Arctis Series headset depending on your budget and needs as there are – Arctis 3, Arctis 5 and Arctis 7. Each version is a step up from the previous. Arctis 3 is the most basic and cheapest headset of the series. It's wired and features 7.1 surround sound, and for connection, the 3.5mm audio jack is used. Arctis 5 is a little bit more improved Arctis 3, it features ChatMix and RGB Illumination for those who need that extra style. And at last Arctis 7 is wireless.
Comfort is up to its level too. Arctis Series features an elastic headband that instantly conforms to your head. You can also adjust it with velcro straps, making this headset super comfortable. This headset is compatible with all gaming platforms and will also perform well if used for listening to music, it's hard not to recommend this Steelseries as it's just great in every aspect.
SteelSeries Arctis 5 RGB Illuminated Gaming Headset - Black...
Exclusive ClearCast mic delivers studio-quality voice clarity and background noise cancellation
Detachable USB soundcard with ChatMix allows you to adjust the balance between game and chat volume on the fly
S1 speaker drivers and DTS Headphone:X 71 surround sound on PC (stereo audio available on Mac, PS4, Xbox One, VR,...
The Best Budget Gaming headsets
HyperX Cloud Stinger
Superb audio quality, compatibility, and price
Can you want much more from a headset in this price range? The only thing that HyperX Cloud Stinger may lack is being wireless, and that's it! Cloud Stinger is one of the most budget-friendly headsets on the market and one of the most decent as well.
Basically, you get a great sounding and very comfortable gaming headset with tons of features. Where is the catch? Well, with HyperX Cloud Stinger it's build quality. It's made entirely from cheap plastic, in hands it feels a bit flimsy. However, this headset is durable enough to survive regular use and won't get you into problems. Sadly it won't feel so great in your hands as other – more expensive headsets might.
Otherwise, this headset is a great buy. You get a pretty decent audio quality, of course, it's not comparable with high-end headsets like Astro A50 or Steelseries Siberia 800, but it's still good. Also, the microphone could be better – it tends to pick up background noise. However, it still works great and offers a very clear sound for your friends and teammates.
Turtle Beach – Ear Force PX24
Turtle Beach budget headset
One of the cheapest universal amplified gaming headsets from Turtle Beach. When speaking about Turtle Beach, we all know that sound on these things are up to level, the same goes for PX22. 50mm speakers offer great, crisp high notes and nice deep lows.
The Ear Force PX24 is a very lightweight headset that's consisting of a plastic frame wrapped in leather, meaning that wearing it for long gaming sessions is no problem. This headset feels solid and build quality is good. You can use PX24 with or without the included SuperAmp. However, we advise you to do so for the full feature set. The SuperAmp is a battery-powered gadget that lets you control volume, mic monitoring levels, and bass boost. Turtle Beach is compatible with all gaming platforms as it features a 3.5mm audio jack that you can use with PC Xbox One (With Stereo adapter) and PS4.
Turtle Beach - Ear Force PX22 Universal Amplified Gaming Headset -...
Independent Volume Controls - Separate game and chat volume controls plus mic mute right on the inline amp. Also adjusts...
Dynamic Chat Boost - Automatically raises the volume of chat during intense, explosive game situations
Variable Mic Monitor - Adjust the volume of your voice in the headset while speaking
Sades SA902 7.1 Channel Virtual USB Surround Stereo
Cheapest headset with 7.1 surround sound
Sades SA902 is one of the best cheap gaming headsets out there It costs under 30$ and features 7.1 surround sound, it's made entirely out of plastic although you can't complain about the build quality. Sades SA902 has a padded headband and comfortable ear cushions. As a result, you get a really comfortable headset that can be used for hours and hours of gaming. You also get a microphone that is flexible so you can adjust it however you like. 3m long USB cable comes really handy if your PC is quite a bit further than from you. One of the main design features is breathing LED light on ear cups. These LED lights do make your headset look great + you can easily find it in the dark.
For some, this headset might feel a big bulky and too large, it's not the slimmest gaming headset out there, but it's surely one with the best price/feature ratio.
Sades USB 7.1 Stereo Gaming Headset for PC, Noise Cancelling Over Ear...
7.1 VIRTUAL SURROUND SOUND: Advanced driver delivers 7.1 virtual stereo surround sound with separately adjustable levels...
HIGH COMPATIBILITY: Support PC, Mac, Laptop, Computer games, Windows XP, Vista, 7, 8, 8.1, 10 and suitable for all audio...
EASY INSTALL: Plug and play without setup and installation for stereo surround sound. You can also download the driver...
The Best Premium Gaming headsets
SteelSeries Siberia 800 Wireless
No products found.
Most comfortable and premium feel headset
The first thing that comes to mind with this headset is the comfort. With its large, well-padded ear cushions and headband, you won't have to worry about any squeezing or strangling. For some, this headset might feel a bit tight, however not uncomfortable. Setting this headset up for use may be a pain in the rear. On manual, there is a detailed diagram/ instruction on how to connect the headset to your gaming platform. Each of these gaming platforms has its own regulations and limits. But once you're done with the setup this headset works great.
Wireless headset battery problem is solved completely with SteelSeries Siberia 800 Wireless. You get two rechargeable batteries. This means while you're using one, the second is charging. You will never run out of batteries. As for features – well, there are plenty. This is a premium headset, meaning it feels great in hands, sounds great. Worth getting if you can afford it.
No products found.
Turtle Beach – Elite Pro Tournament Gaming Headset
If you're serious about gaming, best fit
If you are really serious about gaming and want a gaming headset that will fit you as good as it can, consider Turtle Beach – Elite Pro Tournament. This headset is aimed specifically at professional gamers that have to do long gaming marathon sessions in comfort at tournaments.
Usually, Turtle Beach headsets sound great however they are not the most comfortable devices out there. Despite this claim, Elite Pro feels splendid on your head, it's super comfortable. ComforTec Fit System lets you adjust this headset in every possible way. The suspension headband adjusts to your head flawlessly.
If we are talking about sound quality, it's really up to expectations. 50mm NanoClear drivers let you hear sounds with great detail. The sound itself is very clear and crisp. Same goes for the microphone – it's removable and grants your teammates or friends with great clarity. Only downside is that you need to get Turtle Beach – Elite Pro Tactical Audio Controller for 7.1 surround sound, and this gadget isn't cheap.
ASTRO Gaming A50 Wireless
The best premium wireless headset
This is one the best wireless gaming headsets out there. Our only complaint is about microphone – it's good and does its job well, but for a premium headset it could be a bit crisper. Otherwise, this headset does it all. Sound quality is astounding. With 7.1 surround sound, you can immerse yourself deep into the game and forget about everything outside it. Astro claims that A50 battery can last for up to 15 hours and that is really close to our test results. Astro A50 features a built-in accelerometer that automatically turns the headset off if you lay it down for 20 seconds. There is also such thing called Astro Command Center. It's an app that you can use on your computer to create custom presets.
With this headset, you also get Base Station that displays the headset's battery life. Overall this is a great headset with tons of features and futuristic looking, solid build. Truly premium headset.
The Best Wireless Gaming Headsets
Corsair Gaming VOID
No products found.
One of the best sounding headsets
Corsair Void is a great wireless headset for a relatively low price. It's compatible with all gaming platforms and offers 16+ hours of battery life. With 2.4GHz wireless, you get freedom for up to 40ft. This headset features 50mm drivers with Dolby 7.1 surround sound and believe us, this headset sounds awesome.
The design is eye-catching with Corsair logo on ear cup and RGB Dynamic multicolor lighting. The downside of this headset would be its weight – Corsair Void is a heavy headset. It's not only heavier than wired headsets but also weighs more than most of the wireless headphones. Comfort could be better too. It's comfortable enough for gaming sessions, but you do have to adjust it a lot so does your earcups would sit on your head perfectly. If you are looking for a decent wireless headset that has most of the features and is affordable Corsair Void may be your best bet.
No products found.
Razer ManO'War
One of the best sounding headsets
Razer ManO'War is a comfortable headset that offers excellent sound and strong wireless performance. The headset itself is bulky and isn't the lightest headset out there. However with that extra weight and chunkiness also comes quality product feel. Razer ManO'War features huge ear cups with glowing LED Razer logos that are held together with a very wide plastic headband. These RGB LEDs can glow in 16.8 million colors. The microphone is retractable so you can listen to music with this headset without anything unnecessary.
This headset features volume controls on ear cups, making it easy to mute or adjust volume with just one touch. As for comfort, there is not much of competition here, Razer ManO'War is super comfortable. You can play for hours with without even noticing you're wearing a headset. 7.1 surround sound great, and lets you enjoy gaming experience like never before.
Turtle Beach – Ear Force Stealth 450
One of the best sounding headsets
The Turtle Beach 500P is a wireless gaming headset that is made for use with PS4, but it also works just fine with PC. This headset has a good build quality and sound is supreme. Comfort also is top shelf – it has superbly padded ear pads with small holes makes this headset suitable for long gaming sessions. The left earcup features microphone that is removable and uses a 3.5mm jack socket. In package, you also get USB transceiver that is used to connect your headset to console.
Seems like the Turtle Beach 500P does everything right, but it does have some small annoying things like it works properly only with PS4 or PS3 or mic that sometimes make a buzzing noise. In the end, 15-hour battery life and top-notch sound quality make this headset a wise buy.
Turtle Beach - Ear Force Stealth 500P Premium Fully Wireless Gaming...
7.1 Surround Sound - DTS Headphone:X (available on PS4 Pro and PS4 consoles with optical jack) delivers an amazing,...
15-Hour Battery Life – With up to 15-hours of gaming per charge, you'll always be ready to play
Mic Monitoring – Say it…don't shout it, thanks to the ability to hear the volume of your own voice inside the...
Things to consider when choosing the right gaming headset
Wired or wireless?
Wired headsets are much cheaper, and some may think they are more reliable – doesn't have latency and possible distortions. On the other hand, wireless headsets give you movement freedom and you can forget about tangling wires and knots.
If at your home are many devices that run on a 2.4Ghz frequency you may want to get a headset that can use 5Ghz like Astro A50.Battery life used to be a worry with wireless headphones. However now, decent wireless gaming headset battery can last for 12+ hours on a single charge. After your done with gaming just place your headset on charging stand and thats it.
Sound quality and features
Superb sound quality is one of the most important factors when choosing a gaming headset. Sound have to be crisp and clear with high pitches and low, deep bass. We always advise to try headset out before buying it.
You also may want a headset with 7.1 surround sound. We think this is the most wanted feature. 7.1 surround sound lets you immerse deep into the game, hearing all sounds around you. This can give you quite an advantage over other players when playing competitive FPS games. Or just grant you with a much more realistic in-game feel when playing adventure or horror games.
You may also want to have such features as dynamic chat boost, active noise-cancellation, and mic monitoring. These features can really affect the way you experience gaming.
Microphone
A decent microphone is a must have if you're communicating with your friends and teammates. You want them to hear you perfectly without any scratching sounds and without you shouting. Consider a headset with a noise cancellation feature so you can chat with crystal clarity. Some microphones are detachable, some are integrated into the earcup. This may come handy if you want to listen to some music or just play alone.
Comfort
If you want to use your gaming headset for hours and hours of gaming, it has to be comfortable. Squeezing and strangling is not acceptable. For maximum comfort, you may want to get a headset that has well-padded earcups and hand band like SteelSeries Siberia 800. Or if you want that your headset fits you perfectly, get something like Turtle Beach – Elite Pro Tournament with a ComforTec Fit System. Keep in mind that comfort has a very individual matter of taste. We all have different shape heads, some of us wear glasses, some do not. All of this affects comfort.
Frequency range
When you're looking for a gaming headset, take a closer look at its frequency range. The wider the frequency range is – the more sound you hear. Typically all headsets have a frequency range of 20 Hz- 20 KHz as this is the range in which average human can hear. However, this can vary from person to person. Lowest range means how deep bass you can hear and highest stands from high pitches.
Verdict
In the end, it all depends on your taste and budget. If you do care about the best available gaming headset for your money, you should choose from our allrounder picks. Most of the people will find their best gaming headset there. These headsets offer a great build and sound quality while not costing too much – you can get all of them for less than 100$! Awesome buy is a headset from Steelseries Arctis Series. You can use these headsets on every gaming platform, they sound great and have an appealing design.
If your budget is a bit tight, consider HyperX Cloud Stinger. This headset offers it all – 7.1 surround sound, compatibility will all gaming platforms and an excellent price. It just can't get much better than this. However, if you don't worry about budget and just want to get the best headset out there, take a look at ASTRO Gaming A50 – one of the best wireless headsets we have tested. It has tons of features, great build quality, and premium feel.
Last update on 2020-08-20 at 15:37 / Affiliate links / Images from Amazon Product Advertising API