If you're tired of lugging around your cumbersome wallet, never fear, Google is here! So maybe wallets aren't that big—okay, they're actually quite small—but Google feels that even that little square or rectangle of cloth is too much for modern day individuals to bear. If you get Google's thinking, or if you just want to take downsizing to the extreme, then you are the perfect candidate for Google Wallet.
What Is Google Wallet?
If you're like most people, you have never even heard of Google Wallet much less looked into what it is. That's okay. That's what articles like this are for—to educate the masses.
Facebook
Pinterest
Twitter
Gmail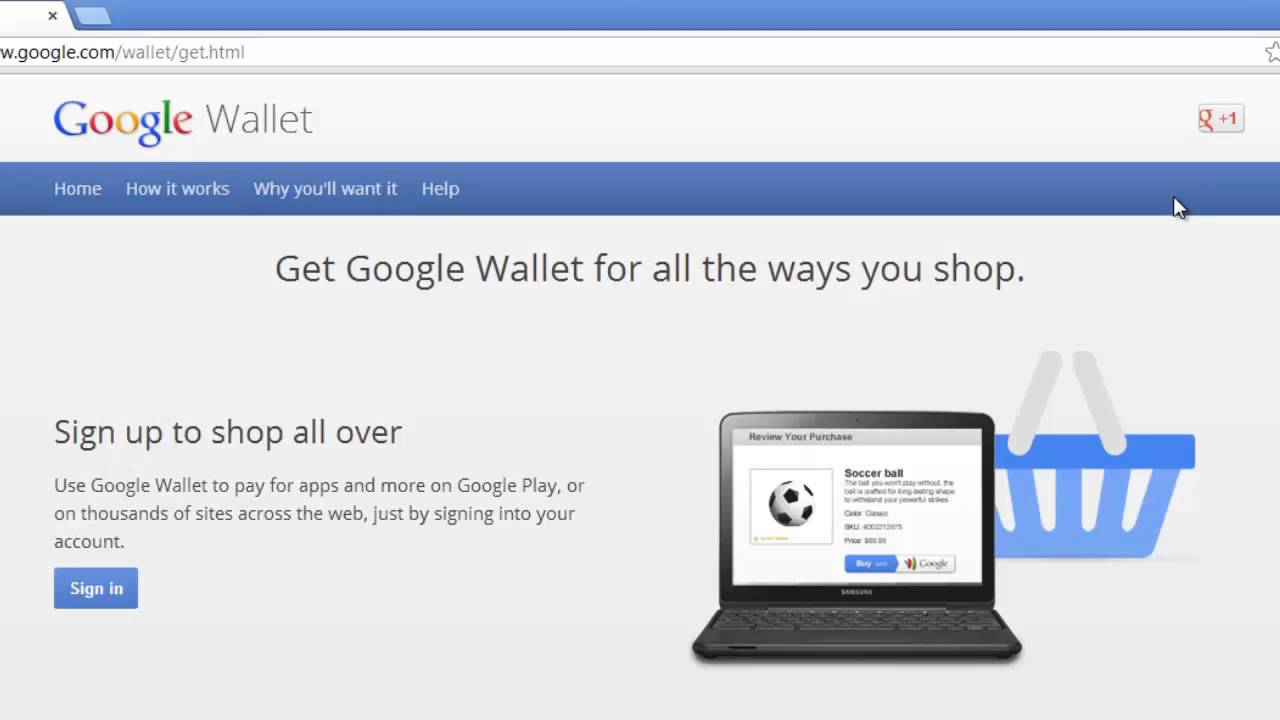 Google Wallet is an app on your phone, tablet or other mobile device that allows you to store virtual versions of bank account information, credit cards, gift cards, customer loyalty points, coupons and other forms of money all in one place. You can even store tickets to events and boarding passes in the app. The information can be stored on the device itself or via the cloud, which allows you to access the information from any device. The virtual money works just as well as any debit or credit card and cold, hard cash. The goal of this app is to free up your hands, and pockets, of such inconveniences as wallets, cash and cards.
Many brick and mortar locations accept Google Pay. However, because it is relatively new, it may not be the best idea to forego your wallet just yet.
In order to enjoy the benefits of Google Wallet, you first need to become a member of Google. If you're hesitant to hand over your information to the search engine giant, don't worry; they probably already have it. Jokes aside, signing up for Google is easy and free. You can sign up in just a few minutes here. Once you have an account, go to wallet.google.com and click "Sign in," which is located in the upper right-hand corner. Proceed to set up your wallet by entering your billing and personal information. When you're done, hit the "Accept and create" button, and voila! You're officially a Google Wallet owner.Once you're all set up with Google, download the Google App onto your smartphone, tablet or other mobile device. You can do this by going to your iTunes store or Google Play. The app is free. Once the app has downloaded, open it and login with your Google account credentials. If you created a pin, you will need that to login as well.Go to "Payment methods."Go to "Add to Wallet Balance," and select from which payment method you would like to add money. Type in the amount.Click "Add money."You can easily use Google Wallet for most online purchases. At check out, look for the "Buy with Google" option, which should be right next to the PayPal and Visa icons. You may be asked to sign in and verify your identity with your pin.If you forego loyalty programs because you're tired of carrying around a bunch of loyalty cards, you are also not alone. However, you could be missing out on huge savings by not signing up for every single loyalty program out there. Say yes to the programs, but instead of shoving another card into your wallet, scan the barcode on the back of the card or type in the numbers, add it to your loyalty programs section, and then toss the plastic.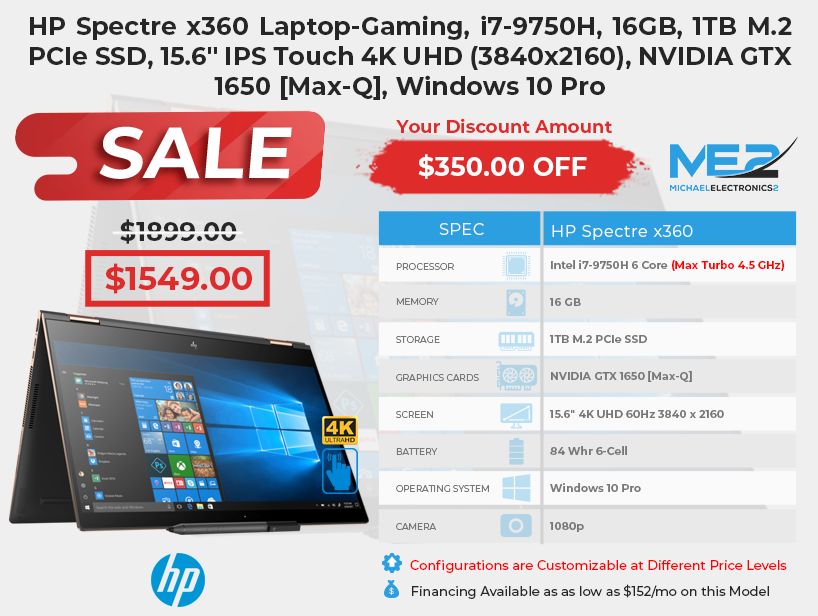 How To Use Google Wallet
Now that you have a better understanding of what Google Wallet is, it's time to learn how to use it. You can get Google Wallet up and running in six simple steps:
Sign Up
Check Your Settings
Install the App
Add Money
Activate Your Google Wallet Card
Use Your Wallet
Sign Up
Facebook
Pinterest
Twitter
Gmail
Check Your Settings
Next, check to make sure that all of your settings are correct. You can do this by navigating to the little gear icon in the top right-hand corner. Click it. Once there, you will be presented with all sorts of information. The page may look overwhelming, but don't stress, as it's all the information you've already provided Google. You just want to make sure that it's all correct. You also need to verify your identity so that you can access the full suite of features that Google offers.
Some features to which you will have access after verifying your information include 24/7 fraud monitoring, a free Google Wallet Card and alerts when something is amiss. Once you hit "verify," you will be asked to fill out your name and address once more. Google will send you a verification code in the mail, which you will input into a specified field to complete the verification process.
Before you leave the settings area, create your wallet pin. Though not necessary, this four-digit pin can keep your account secure and ensure that your money doesn't leave your account without your knowledge.
Install the App
Facebook
Pinterest
Twitter
Gmail
Add Payment Methods and Money
Once the app is installed, you're almost done. Adding money is necessary to make purchases with your Google Wallet, but it's also the most strenuous part of using the app. To begin adding money, gather all of your credit cards, debit cards and bank account information. If you have gift cards, coupons or loyalty cards, gather those as well. Depending on how many cards or numbers you want to add, this process may take you a good hour to complete. However, it will be well worth it when you can shop, make instore purchases and send money all from one convenient location.
To add payment methods, go to wallet.google.com and click on "Payment methods," which you can find in the menu on the left. Click on "Add payment method," choose "Add a debit card" and enter your card details. You can also take a picture of the card to more easily capture the info. Once you're done, tap and click "Save."
Adding Money Via the Desktop Site
Facebook
Pinterest
Twitter
Gmail
Adding Money Via the Mobile App
Tap the three lines in the top left corner of the screen and choose "Wallet Balance." Tap "Add money."Select from which payment method you would like to add money. Type in the amount.Tap "Add money."
You can add money from your bank account for free, but if you want to use a credit card or debit card, you will be charged a 2.9 percent flat fee. Once the money is in your account, you can make purchases online and in store and send funds to others.
Order and Activate Your Google Wallet Card
So, the whole point of Google Wallet is to allow you to go about your day-to-day life without having to carry around a bunch of stuff. That said, Google does understand that people are attached to physical objects, and that they like to see some physical manifestation of their money. It also understands that not every store has implemented the latest and greatest in technology.
Google Wallet cards work just as well as any debit or credit card. The card is linked to the balance on your Google Wallet, so whatever amount you have uploaded is the amount available via your physical card. The card is free and comes without fees. You can request a card here.
Make Purchases
Facebook
Pinterest
Twitter
Gmail
If you want to use your Google Wallet in stores, choose the debit or credit option at checkout and type in your Google Wallet pin. The card is accepted at most MasterCard locations. You can even withdraw money from ATMs and banks with your card, so if a location doesn't accept Google Wallet, you still have access to your funds. The spending limit for Google Wallet is $5,000 a day, which is far greater than most banks allow.
Some locations allow you to pay without a card. All you have to do is tap your phone anywhere there is a contactless terminal. Hold your phone a few inches away from the reader, enter your pin and let the cashier know that you plan on paying with credit.
Handy Google Wallet Features
Google Wallet is all about convenience. To make life all the easier on you, Google has equipped its virtual wallet with several handy features. Check out all that you can do with your new wallet:
View Transaction History
Keep track of your finances with ease via the mobile app and your desktop site. Simply log into your Wallet account to get an idea of how much you're spending and on what on any given day.
Save Offers
If you routinely let amazing deals slip past you because you're too lazy to print a coupon or remember a coupon code, you're not alone. Google feels your pain though, which is why it has made it easier than ever for you to save offers to your Google Wallet. When you see a "Get Offer" button, click it and save it to Google. You can keep track of your offers via the "Offers" tab in your Wallet account.
Join Loyalty Programs
Facebook
Pinterest
Twitter
Gmail
You don't even have to be in stores to join loyalty programs. The app provides a list of merchant names, and all you have to do is select which ones with which you want to be associated. You can check your points and status via the app as well.
Manage Subscriptions
Subscriptions are another one of those things that are tough to track. But thanks to Google Wallet, it's become much easier! Keep track of the magazines, apps, games and other forms of entertainment you're subscribed to, and make payments and cancel subscriptions at any time. You can do all this from the "Subscriptions" section of the menu.
Track Orders
If you're like most people these days, you do a lot of online ordering. Now you can track what you purchase in one central location. View shipping alerts, order history and more from the "Orders" tab in the sidebar.
Address Book
Again, if you frequently make purchases online, you can benefit from Google Wallet. Save your shipping information in Google so that it pops up every time you go to make a purchase.
Authorizations
If there are apps that you shop from frequently, you can give those sites and apps permission to use your Google Wallet for all future purchases. When checking out, you will no longer need to fill out lengthy forms or input your card information—simply click "Buy with Google" and voila! You're done. You can manage authorizations from the "Authorizations" tab on the menu.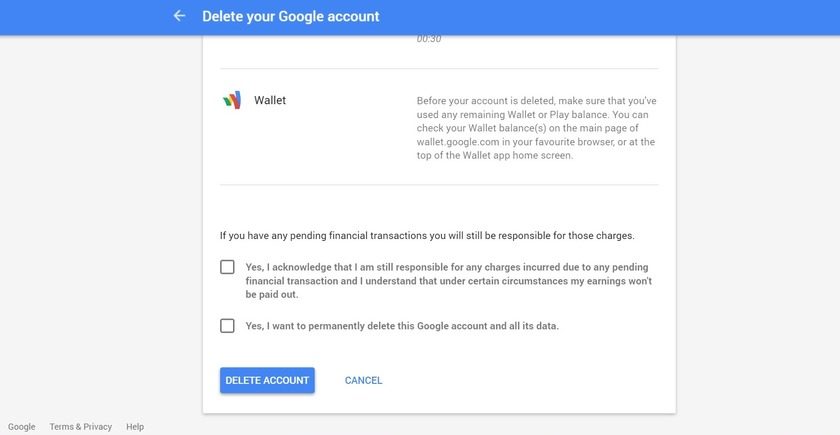 Deleting Your Google Wallet Account
If, after using Google Wallet for a while, you discover that it's not for you, you can delete it. Deleting the account is far easier than setting it up, so that's a bonus. Just go to the Google Wallet contact form, fill out the required information and submit the form.
Facebook
Pinterest
Twitter
Gmail
Is it Worth it To Set Up Google Wallet?
If you're a frequent online shopper, if you routinely send money or split money with others online, if you like to get paid and have access to your cash on the same day, or if you just plain hate lugging around your wallet, then yes, Google Wallet is worth the set-up effort. However, if you're one of the last people to carry cash, don't know how to place an order on Amazon, appreciate traditional checks over direct deposit and are fairly attached to the wallet you've been carrying in your back pocket for 10 years, then no, you will hate Google Wallet.
That said, you're probably not the cash-carrying type if you're reading this right now, in which case you want to know how Google Wallet ranks against similar apps. Recent reviews give it a 3.5-star average and call it an "almost contender." Its competition, which includes Venmo and Square Cash, are still fan favorites. Yet, whether that's because people have become attached to those apps or because they're actually better is still up in the air. The only way to find out if Google Wallet is right for you is, well, to try it out for yourself.