So you have got yourself an external hard drive. That's great! But how to manage with this storage device? How to transfer files – copy them? This article is about managing your external hard drive, copying files, creating backups and much more. First, we need to understand what is an external hard drive and what do you want to do with it. You want to backup your entire photo archive or just transfer some movies from one place to another? If so do you want to "copy" files leaving original data at their place or "cut" them, so you transport them from one location to another? There a many ways how to transfer files to and from your external hard drive.
Dragging method
1. The first thing you will have to do is connect your external hard drive to USB port or lightning port if you're using IOS system. If your external hard drive supports USB 3.0 (most of the external hard drives do), make sure it's also plugged into USB 3.0 port. If it's plugged into USB 2.0 port, your data transfers will happen at much slower speeds. You can identify a USB 3.0 port by blue plastic that is inside the connector.
If you have a portable external hard drive, once you plug it in you will be able to use it. However, if you will be using a desktop external hard drive, make sure you also plug in power cable and turn it on with a power switch.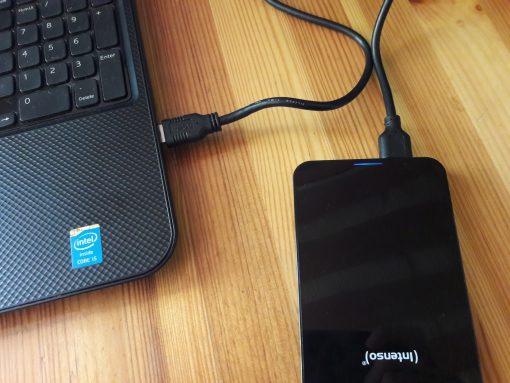 2. If your system is turned on, a screen should apear showing what is inside your external hard drive. If it doesn't, Open "File Explorer" then under "This PC" you will see all available storage devices on your system including internal hard drives.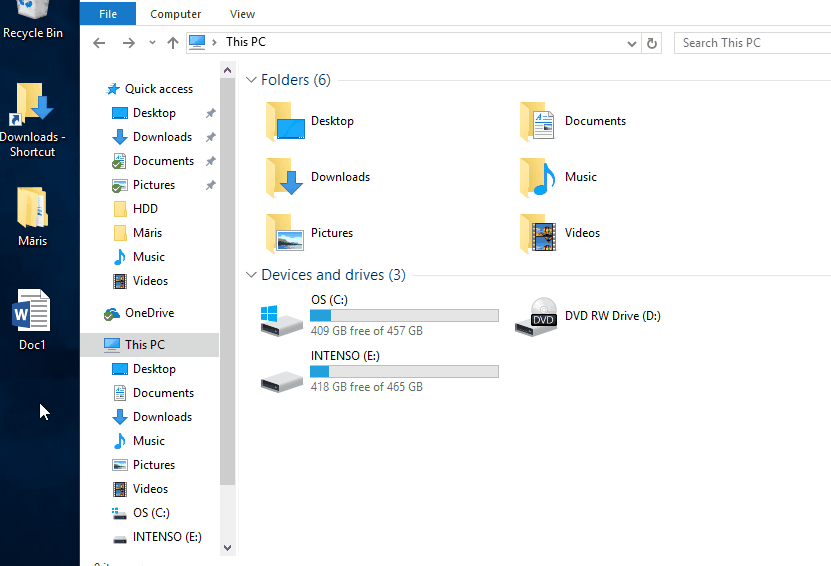 Locate your external hard drive, in our case, it is "INTENSO (E:)" Now you can just drag any file you want to copy onto your external hard drive like show below, and you will be done!
3. Once you're done transferring your files remember to safely remove your USB device, in this case, external hard drive. Just click on the arrow that shows upwards. Then find an icon with USB flash drive icon, right click it and choose "Eject USB 3.0 device". Now you can unplug your external hard drive.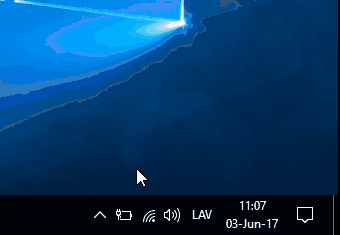 Allways remove safely your USB device. Maybe you have noticed that just unplugging it works fine, but you shouldn't rely on it. There is a danger of data corruption. Also never remove your USB device while data is beeing transferred or your device is still in use.
Copy-paste, cut-paste method
This is probably the most easiest and common ways how to transfer data from PC to external hard drive and vice versa. If you can manage with PC, then this task will be a piece of cake. Copying and transferring files to an external hard drive is no different than copying files between folders or disks on your PC. All you have to do is find the file you want to copy or cut, then cut it or copy. Once that is done go to your destination disk or folder right-click and choose "paste". That's it!
The difference between copy and cut is that copy will leave the old file in its destination. It will duplicate or copy this file. However, the cut will transfer this file from one location to another. If you don't want to the right click, you can also use keyboard keys to copy, cut and paste. To copy files click once on particular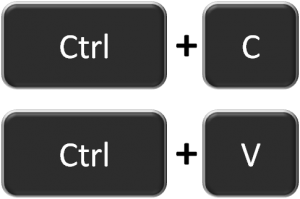 file or folder, so it highlights then press "Ctrl+C," to paste it click anywhere in destination folder or disk and press "Ctrl+V". If you want to cut data instead press "Ctrl+X" and to paste press the same "Ctrl+V."
Final words
An external hard drive is made for copying pasting and transferring data. This is its main task. To copy-paste files to or from the external hard disk, you don't need a lot of skill. It's as simple as transferring files from one folder to another and can be done by everyone. Yes, there are many ways how to copy files. You can drag the file to your external hard drive icon. You can right-click-copy, right-click-paste. You can also use your keyboard with Ctrl+C and Ctrl+V combination to copy and paste files.
Once you manage how to transfer files on an external hard drive, you can copy and paste them also on drives like USB flash drive and many other.