This VPN has several well-known media outlets, including the New York Times, praising its services. Are these high-profile sites correct in their assessments, or are they exaggerating? Here's our detailed Disconnect VPN review.
About the Company
Disconnect VPN was founded in 2011. The company offers a Virtual Private network to protect you from hackers, cyber fraud, and censorship. They also provide browser extensions that block ads and tracking.
On the company's home page, it lists TOR, Consumer Reports, Firefox and T-Mobile as partners. Disconnect VPN is headquartered in San Francisco and was incorporated in Delaware. The About Us page lists the Board Members and Head of Product, along with their LinkedIn and Twitter pages.
Disconnect has a Facebook page, but the last post was in December 2018. Try emailing them or contacting on of the Board Members via LinkedIn or Twitter if you have a question about the company or its policies.
Some people may appreciate the fact that the company is so transparent and accessible, while others may have a problem with the U.S. location due to data retention laws. The company may deliver all the information they have about your online activity if asked to do so by law.
Disconnect VPN has received awards from:
Popular Science (Top 10 Innovations of 2013)
SXSW (2015 Innovation Award for Privacy and Security)
PC Magazine (Top Chrome Extension of 2013)
Lifehacker (Top Firefox Add-On and Chrome Extension of 2013)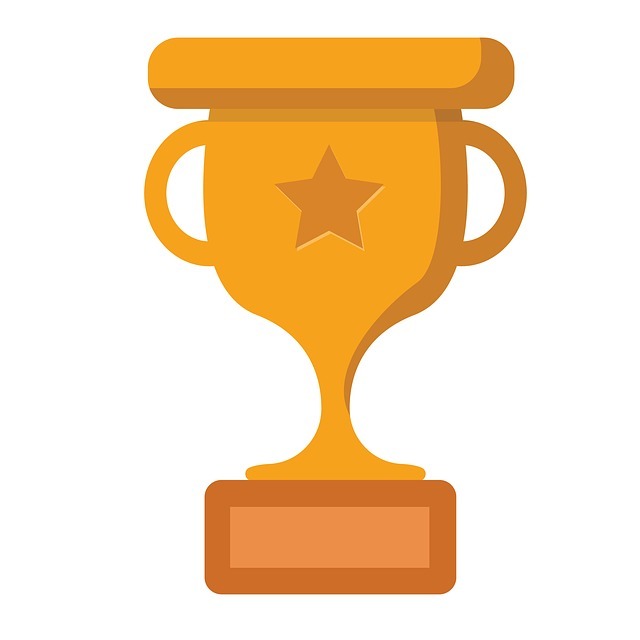 Image Source: Pixabay.com
Privacy
Disconnect's privacy icons let you see how a website uses your personal information. The icons were developed from a group of privacy developers led by Mozilla. The privacy organizations included the Center for Democracy and Technology and the Electronic Frontier Foundation.
Some of the privacy data comes from the TRUSTe Privacy Policy Database. This database contains privacy policy details from thousands of websites. You'll find out about expected use, or the way sites use your data in unexpected ways. You can opt out of this type of data collection.
Expected Collection means the website allows third parties to track your activity. You can opt out of this surveillance. The privacy information revealed by the icons also shows if the website has received TRUSTe's Children's Privacy Certification. You'll also learn if the company tracks your geo-location without allowing you to opt-out of the geo-locator.
You'll learn if a website retains data or ignores it. Some websites track your browser preferences while others don't, and the privacy icon will show you this information. The privacy icon will also show if a website has default SSL support over HTTPS. If the website has HTTPS, the privacy icon will show information about the Heartbleed bug.
You'll know if a website has received TRUSTe's Privacy Certification.
The Windows Disconnect client uses 256-bit AES with an OpenVPN protocol.
Encryption and Security
Disconnect VPN uses military-grade AES-256, accompanied by Diffie-Helman key exchange. Diffie-Helman offers forwarding secrecy. This encryption provides almost foolproof security, so you don't have to worry about your data being compromised. However, there's no sign of a kill switch.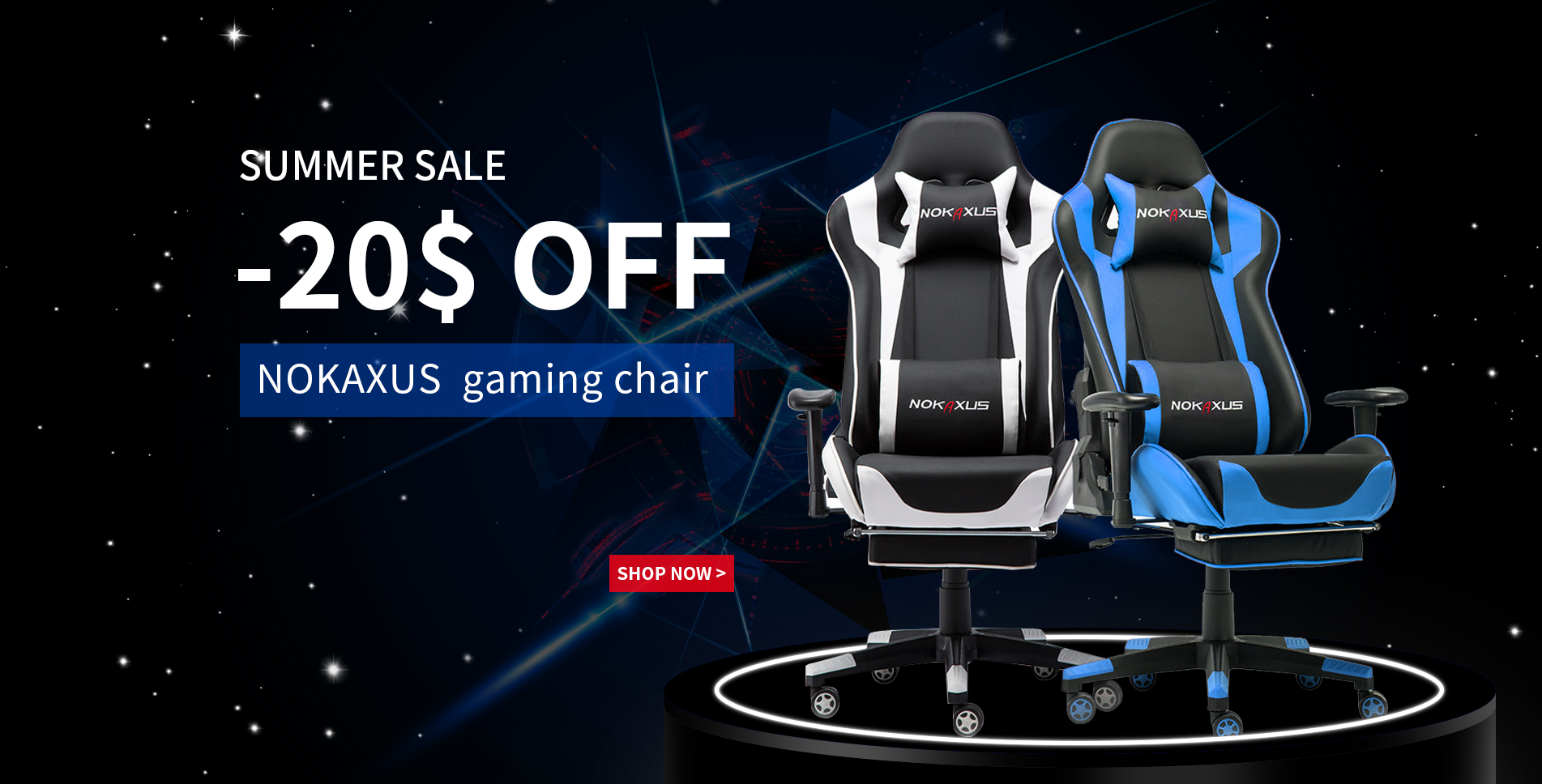 This VPN offers OpenVPN for Mac, Windows, and Android. The IKEv2 (IPsec) protocol is used for iPhones and iPads (iOS devices).
Disconnect is located in the U.S., so it must adhere to data retention laws. Anyone concerned with their data privacy should look into using a VPN headquartered outside the U.S., preferably in a country outside of Five Eyes jurisdiction.
Your IP address and personal data are safe with Disconnect. The company won't collect personal information, and will on request your email address and username for communication.
You'll pay through Paypal, credit or debit cards, and Stripe, which do require personal information. Use services with Bitcoin as a payment method if you want to stay anonymous.
Disconnect won't sell your information to marketing firms or third parties. You can volunteer the information if you want, though there are no rewards for doing so. Disconnect will store your information if you allow them to do it. When you ask the company to remove the information, they have 30 days to fulfill the request.
Disconnect protects your security in several ways.
You see all the companies and websites tracking you
You see unsecured connections
Disconnect lets you search privately with any search engine you choose
The VPN sends your data via an encrypted tunnel
Hides your IP address
Blocks malware and over 5000 trackers
Gives your information about the privacy policy from thousands of websites
Usability
Disconnect Pro supports Mac, iOS and Samsung devices. The Premium Plan works with Mac (10.12 and above), iOS (9.2 and up), Android (4.4 and up), and Windows (7 and up). The free plan works only with five popular browsers – Opera, Firefox, Chrome, Safari, and Samsung.
You can use up to three devices at the same time.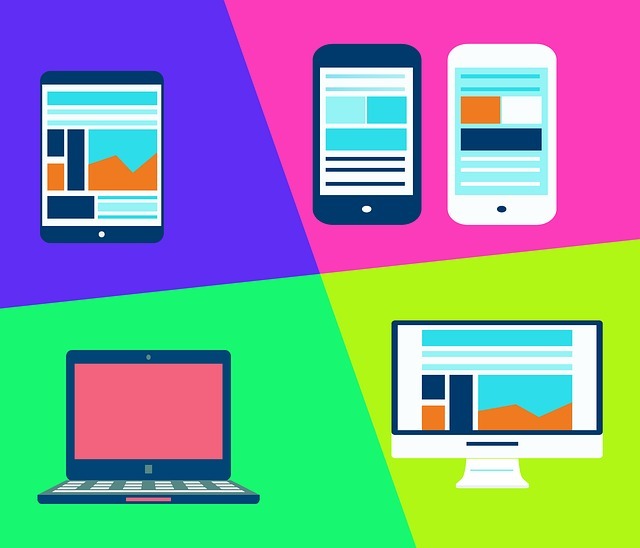 Image Source: Pixabay.com
The user-friendly Disconnect app has options at the top of the window including turn on Premium Protection (VPN), tracker blocking, and a choice of four connections (US, Europe, Asia, Germany).
There's a web search box underneath the category options, and the box lets you search within the app. The results of the search open up in a new tab. (Disconnect already uses non-tracking DuckDuckGo as its search engine.) The search box may be removed in the next version of the app.
Use the settings icon on the upper right of the screen to switch between TCP and UDP connections, use the tracker-blocking extension for your browser or reset tracking visualization data.
Your internet speed may drop when you first use Disconnect VPN. The connection speed was shown to drop as much as 50 percent in some tests over regular ISP speeds. According to the Disconnect website, your pages will load 27 percent faster once you're connected for a while.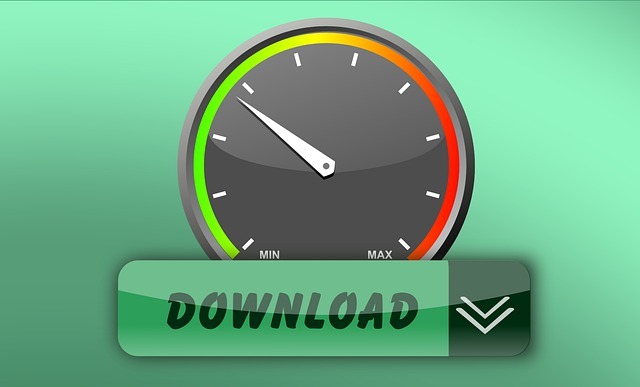 Image Source: Pix​​abay.com
You'll get better speeds when you use a server closer to your location. Disconnects may occur on some servers. However, testing shows that there were no DNS, IPv6 or WebRTC leaks.
Disconnect apps lack customization features. You'll learn about tracking and available servers, but that's about it. There's not much here for business users or people who need heavy protection.
Basic Browser Protection and Settings
There's a toolbar button at the top of the browser that indicates the tracking requests on every internet page you visit. A green button means all tracking requests are blocked. A gray button means only some requests are blocked. Look at the requests by clicking the button. Block or unbutton the tracking as you see fit.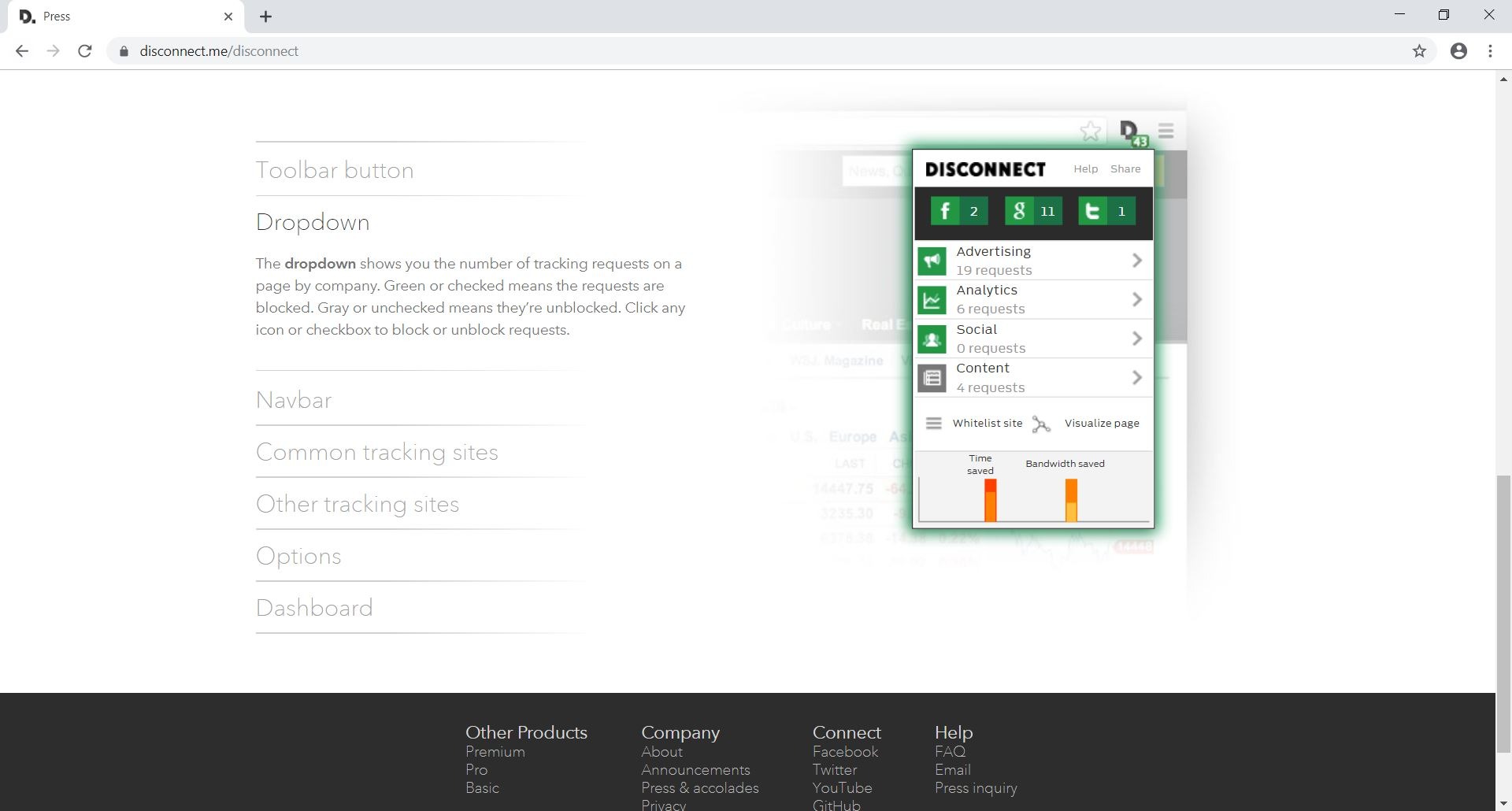 Screenshot from: Dis​​connect.me
The dropdown reveals the tracking requests on every page you visit by the company. A checked or green box means the requests are unblocked. Click on the checkbox or icon to allow requests. A navbar has links to information and FAQ pages.
Social media pages are notorious for tracking users. Block or unblock Facebook, Twitter, and Google by clicking on its respective icon. Analytics, advertising, content, and social network tracking are shown by category.
Click the arrow to hide or show companies, and click the corresponding icon to block or unblock a category. Use the checkboxes to block or unblock a particular company. There's a side button to Whitelist or Blacklist the requests on a page you visit.
The Dashboard shows you the bandwidth saved and your Wi-Fi requests. You can share these statistics with friends via Facebook and Twitter icons.
The Basic app is free for your browser.
Disconnect Windows App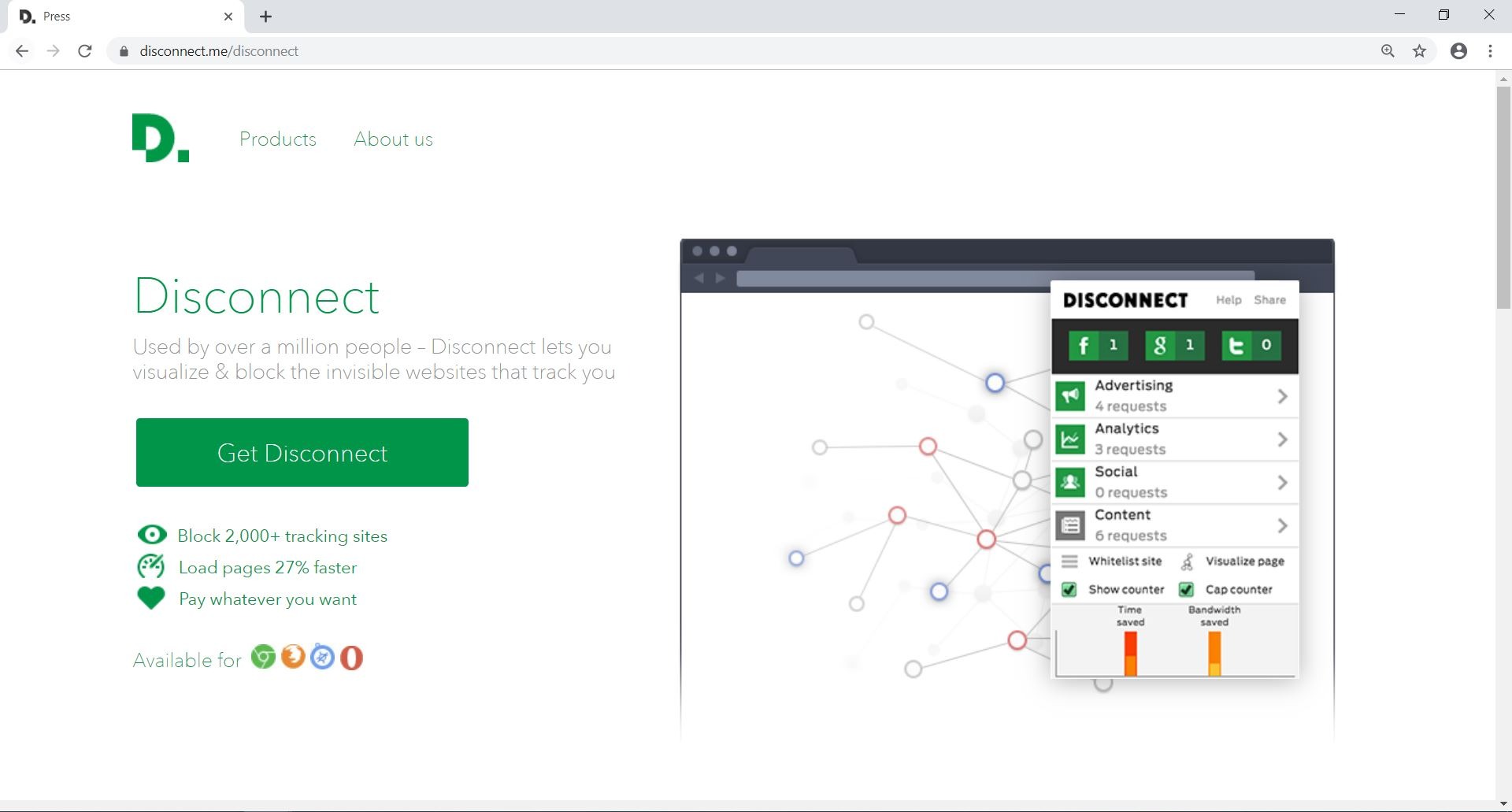 Screenshot from: Disco​​nnect.me
The Disconnect VPN offers a custom client for Windows. You'll connect easily to one of their servers after downloading the app. You'll see a few welcome screens after you launch the app.
There are several extra tools you can install for more protection. The Chrome and Firefox browsers will prompt you to add browser extensions after you restart those browsers. Opera and Safari users need to install the browser extensions manually. There aren't any browser extensions for Internet Explorer users.
The browser extensions allow you to search, view and block trackers with the Disconnect Desktop app.
The second screen you see after opening the app tells you what the free extension can and can't do. The third screen explains how the paid versions give you more anti-tracking options.
The paid services include a VPN service to shield you as you surf the internet. The free versions for your browsers merely prevent tracking from marketing firms and websites.
You can use the Disconnect Windows app on three devices at the same time. Your app and browser surfing will be safe from prying eyes and unwanted tracking.
Using the Desktop App
The desktop app shows secured connections with a solid line and unsecured ones with a dotted line. Small circles under the page give you the number of unsecured connections on the right and secured connections on the left side of the screen.
The app tells you how the trackers may invade your privacy on an information screen. Unsecured trackers are red and secured ones are not. The information about an unsecured tracker includes whether or not it collects personal information or shows ads with malware.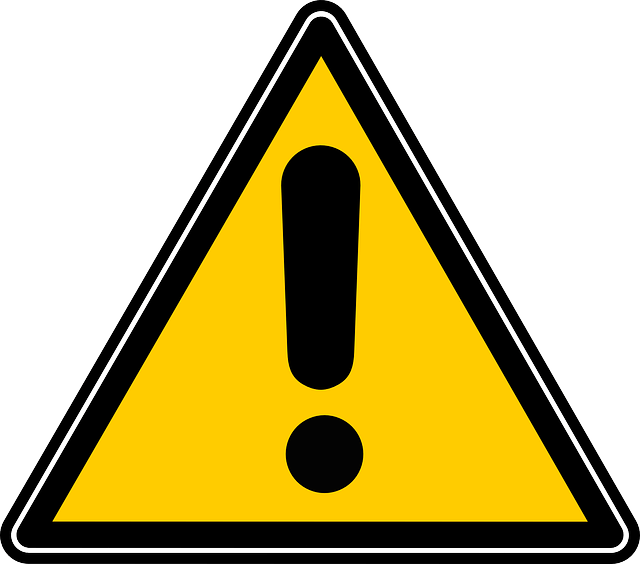 Image Source: Pixa​​bay.com
Twitter, Google, and other normally safe webpages may become infected with malware and compromise your online safety.
Mac App
The Mac software is similar to the Windows client. You'll need Mac OS 10.7 or above to use it. The Mac software has the same hidden tracker ID and information screens. There's secure search, malware blocking, VPN access and other features used in the PC app. The Mac app uses the same 256-bit AES encryption and OpenVPN as the Windows client.
Using the Android App
The app for your Android phone requires Android 4.0 or above. The app supports all the anti-tracking features of Mac, Windows, and iOS. You'll see tracking activity and be able to opt-out of certain activity and block or unblock tracking. The AES-256 encryption and OpenVPN protocol remain the same.
iPhone/iOS App
The iOs app from Disconnect is made for an iPhone, iPad or iPod touch with an iOs 7.1 system or above. You can use this app with iPhone 5, 6 and 6 Plus.
The Disconnect iPhone app has all the features of the other Disconnect apps to prevent marketing firms and websites from tracking your activity and gathering your personal information. The app blocks malware, tracking requests and ad requests. You'll see privacy policies for the sites you visit as well.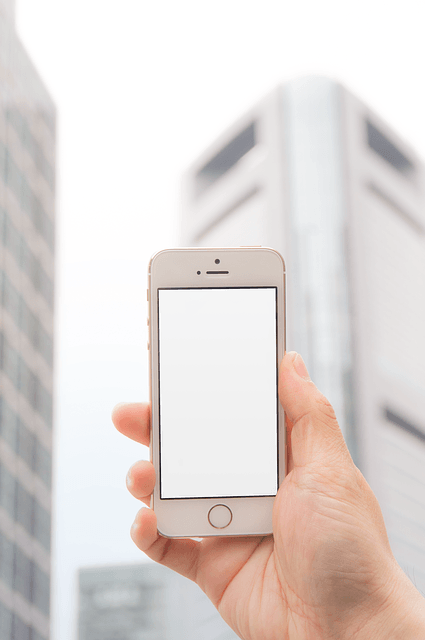 Image Source: Pixabay.com
All iOs devices use IKEv2 (IPsec) protocol for protection and have a 256-bit AES cipher to engage with the VPN service.
Customer Support
There's an FAQ that highlights most of the problems you may encounter with Disconnect VPN. The FAQ gives you lots of information, but there's no troubleshooting page. You have to email support if you have a problem. Disconnect has no live chat, phone support or ticketing system.
Pricing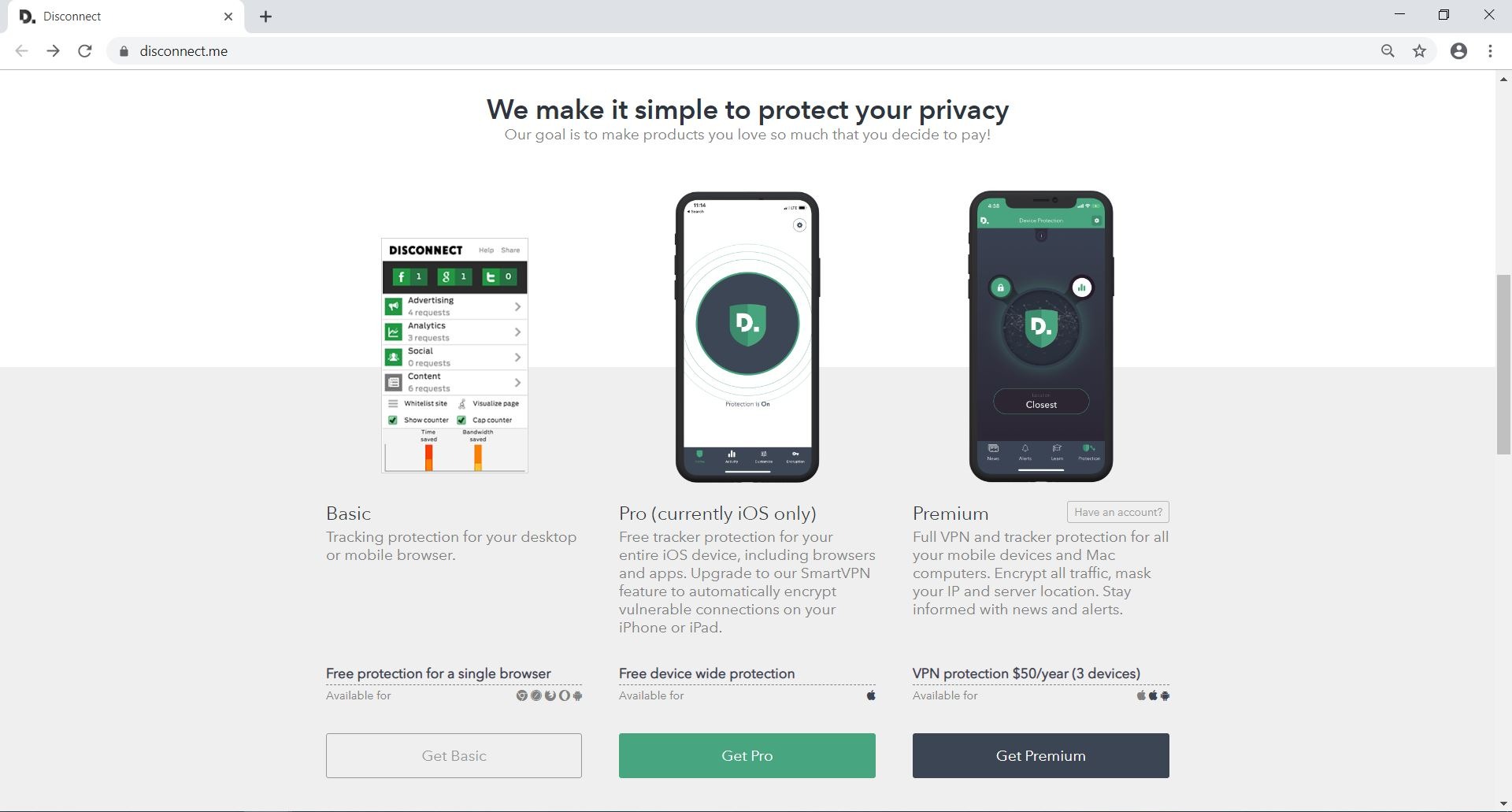 Screenshot from: Disconnect.me
Disconnect's basic service is free, and it offers browser protection. You'll be able to avoid tracking and censorship, but the free service s like a proxy more than a bona fide VPN.
Pro iOS with free tracker protection has a one-time fee of $40. The membership fee helps block malware and tracking on your browsers. Privacy Pro Smart VPN is available through the iOS App Store.
In-app purchases for Pro iOs include SmartVPN with Secure Mode ($4.99), SmartVPN wit Secure HTTP ($24.99) and Premium Toolbox for $9.99.
The Premium plan is $50 a year for three devices. Your devices will bed protected from malware, tracking and you'll get a VPN to encrypt your data and hide your IP address.
The company occasionally offers discounts. For example, the company has offered one year service for $45 instead of $50, three years for $105 instead of $150, and five years for $125 instead of $250.
You can pay with a credit or debit card, prepaid card, or Paypal
Servers
Disconnect offers three server locations, the lowest number we've seen in our VPN reviews so far. The servers are located in Japan, the U.K. and the U.S. Company representatives won't release information about the exact number of servers in those countries.
VPN Functionality
You'll need to purchase the Premium package to get VPN services. The research for our Disconnect VPN review showed no evidence of a kill switch or protection against DNS leaks. On the plus side, the encryption protocol is pretty strong, so you shouldn't encounter problems.
VPN speed is excellent, but not outstanding. You should be able to get to the sites you want quickly.
Netflix and Streaming
Due to the small number of servers, and lack of information regarding torrenting, Disconnect VPN isn't ideal for watching Netflix, Hulu or other streaming services on different servers.
You won't be able to choose content blocked in your country and watch it on a server in India or France, for example, since Disconnect doesn't have servers in those countries.
Disconnect VPN doesn't forbid torrenting or P2P, but it's best to avoid these activities. You can't be sure which server and location you're connected to at a given time when using Disconnect.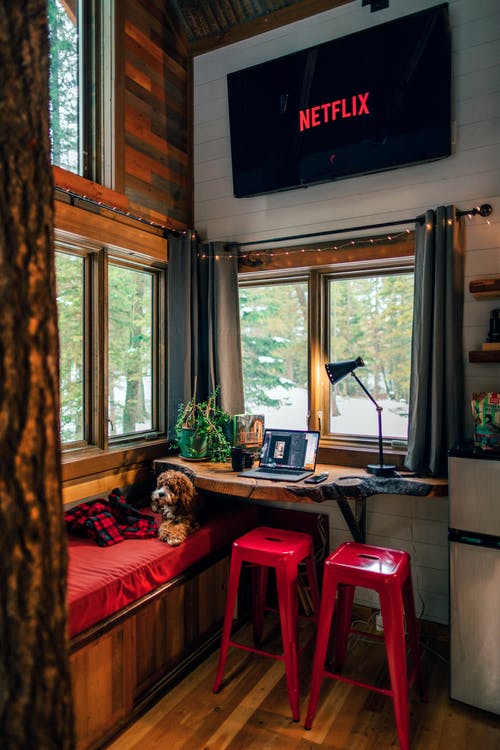 Image Source: Pex​​els.com
In a nutshell, here are the pros and cons of using Disconnect as your VPN.
Pros
Free plan available for browsers
Decent speeds
Excellent anti-tracking features
256-AES encryption
Open source
Cons
Not designed for businesses or users who need hardcore protection
Based in the U.S., a Five Eyes country
Only three servers available
Conclusion
Disconnect is best for beginners or casual users who want to block ads or social media tracking. Anyone who wants to torrent, stream content from various locations, or receive heavy-duty security and speed should look for another VPN.
Disconnect VPN is praised more for its Firefox browser add-ons and Chrome extension than its VPN. The free browser privacy tool can be used anywhere, any time and it takes the guesswork out of ad blocking and unwanted marketing intrusions or data mining.
We can understand why so many major websites and magazines like Disconnect VPN. It's easy to use, the basic version is free, and it keeps ad blocking simple. However, it has the most basic VPN tools.
Disconnect does offer high-grade AES-256 encryption to keep your data and identity safe when browsing the web, but it doesn't explicitly offer torrenting, P2P or access to the TOR Network.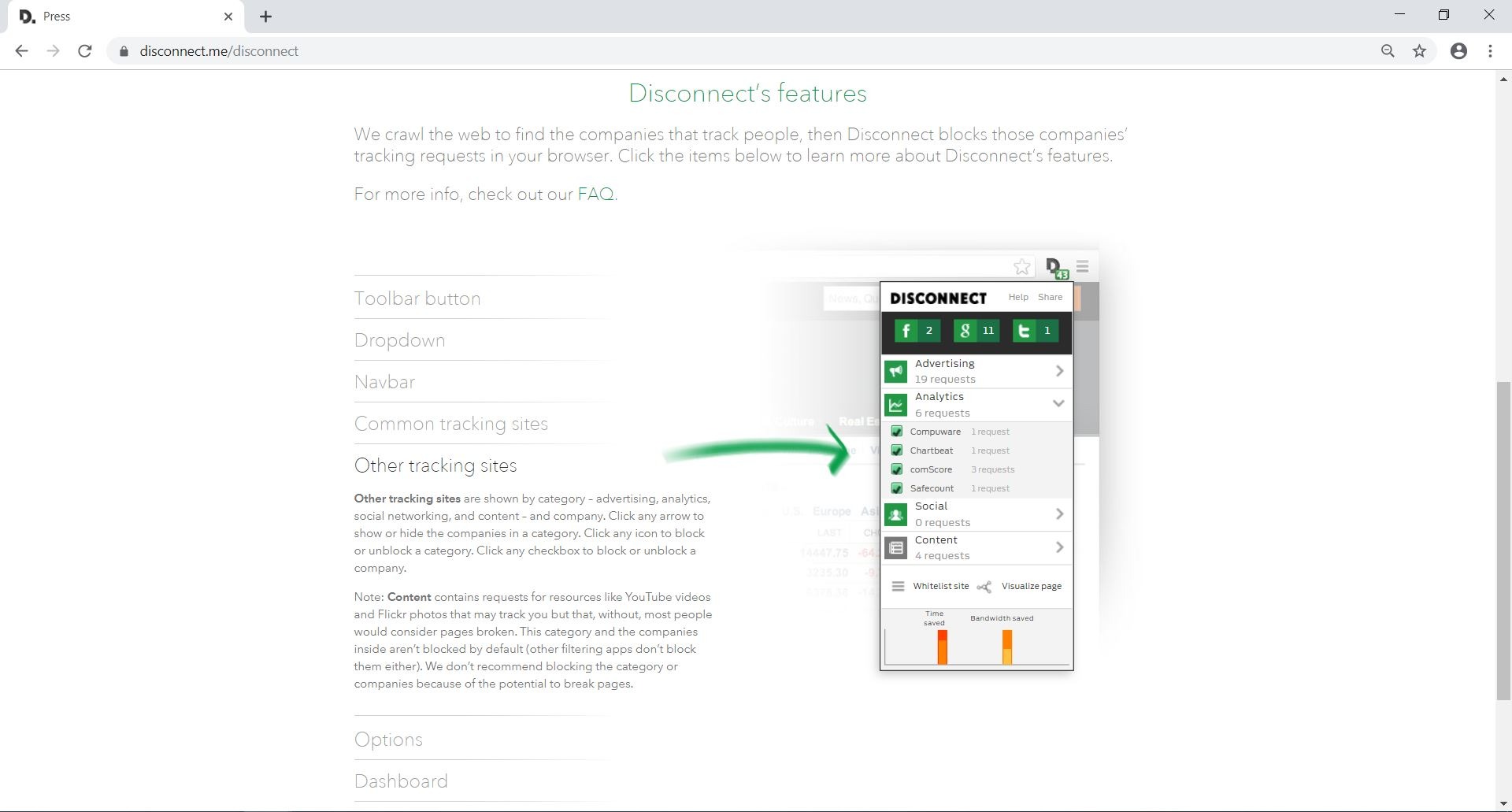 Screenshot from: Disconnec​​t.me
The interfaces on all apps (including the browser extensions) are user-friendly, with a streamlined black and green design. You shouldn't have any doubts about a learning curve for this app.
Overall, however, our Disconnect VPN review places the VPN in the middle of the pack for available Virtual Private Networks available today. Most people use VPNs when browsing blocked or censored websites, torrenting, or traveling. Disconnect VPN isn't suited for any of these tasks, or heavy-duty remote use for businesses.
We didn't like the fact that you can't identify which server you're using or their IP addresses. Download and upload speed are excellent so that you won't have problems downloading photos, videos or audio from your favorite websites.
The lack of live chat is frustrating, but if you're only a casual user, the extensive FAQ section should be more than adequate for your needs.
Overall rating: 2.7 out of 5 stars
Download Disconnect here.
Featured Image Source: Disconnect.me