Protecting your smartphone is more than protecting an ingenious combination of metal, glass and plastic. With the proper case, you are also protecting a collection of memorable photos, the ability to contact friends and family with the press of a button, and an invaluable online map helping you navigate a new city. Many people rely on a phone for access to work emails and scheduling daily activities. Additionally, the proper case is a way to showcase your identity when it is resting on the table at lunch or you are texting on the subway. In this article, the manufacturers of the best phone cases are evaluated to help you select the ideal protection for your device.
Comparison Table
What To Consider When Selecting a Case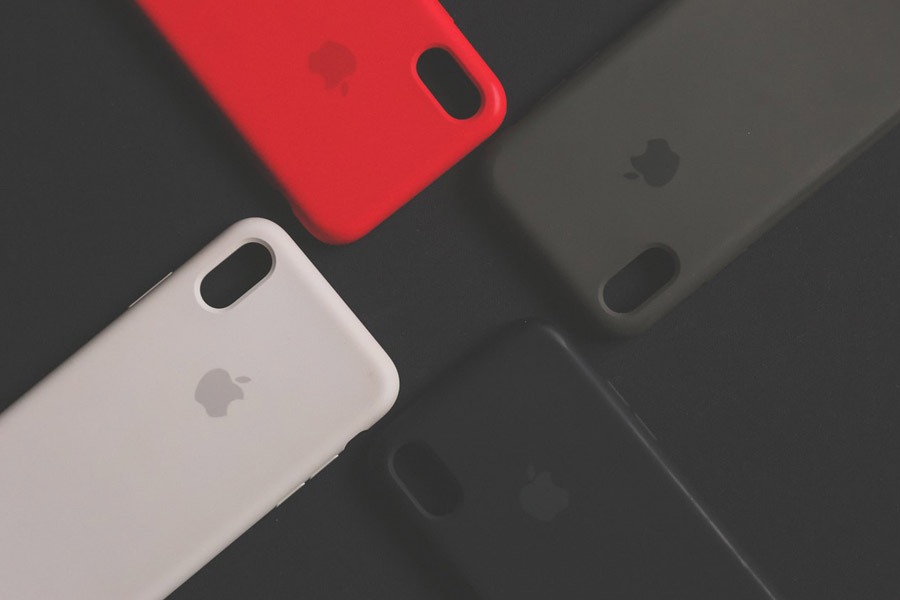 A proper balance of both functionality and fashion is important when purchasing your next phone case. When perusing the smartphone case market, ask yourself the following three questions:
What is my budget?
Depending on the case, prices can range from less than $10 to over $50. Set a budget before case shopping. Oftentimes, a more fashionable and functional case may also be more expensive. However, added protection can save money by helping your phone last for more years in the long run. Knowing a set budget is one easy filter that narrows down the wide range of case selections available to the average consumer.
What protection does the phone require?
A majority of cases provide a standard level of protection that can withstand the occasional 3-foot fall. However, some careers and their locations are more prone to risks, including water and extreme heat. Perhaps you are a bit clumsy and tend to drop your phone often. More protective cases tend to cost more than those focused on appearance due to additional layers of protection and unique materials that are designed to keep the device functioning even after it falls in a puddle. Keep this in consideration when setting your budget as well.
Do I want my phone to stand out?
Answering this question is another simple way to narrow down the list of potential options. If you work in an office setting and want to maintain a professional appearance, you should focus on cases with more neutral color schemes. Some manufacturers are even developing lines of black-only cases. However, you may want to showcase your personality through your phone case, which means you may enjoy cases with colorful designs and slogans. As seen in this review, different manufacturers place a different emphasis on color-block versus swirling glitter designs.
How We Chose Our Ratings
The intention of this article is to pass along honest information about the manufacturers that make the best phone cases on today's market, and to help you select the best protection for your device. When creating this list, we considered both brand reputations and user reviews. This way, you have a more authentic ranking that you can trust when beginning the smartphone case search.
Top 6 Best Phone Cases
Below are the top six phone case manufacturers. The products from these companies can be purchased online, either directly from their websites or through online retail stores, such as Amazon. Each manufacturer is followed by a description of unique features and strong qualities characteristic of its cases. Use the descriptions to determine if a particular manufacturer makes the best phone case for your situation.
Ringke
This manufacturer was founded in 2003 and produces cases that are very popular for their slim and simple design. Ringke offers over 20 designs, with the most popular one being the Ringke Fusion. This case has a clear front and back and incorporates different color options for the sides. It is slim enough that button placement feels natural and the phone can still fit into other phone-designed accessories, such as running belts or purses. With a polycarbonate material, the cases provide a level of protection that is military grade. Designs are typically single color and subtle. The manufacturer produces economically priced cases. It is a good, standard case option for the average consumer. However, other manufactures offer a higher level of protection.
Spigen
Spigen is a company with a name developed from the German word 'spiegel,' meaning mirror and 'gen,' with a reference to genes. In this way, it aims to develop cases that match consumers needs and wants as closely as possible. The company has a reputation for slender and strong cases, such as the Armor style, which, like the Ringke models, is also made of polycarbonate. Designs typically match the curved and slim shape of most smartphones on the market. The case is well-reviewed, with consumers appreciating the way Spigen creates fashionable case colors that are also professional, such as by using a turquoise and gold block-color scheme. Cases are available for numerous phone manufacturers.
Incipio
Spigen and Ringke create solid, classic looking phone cases. Alternatively, Incipio also offers nice designs while adding some more flamboyant options to the mix. The slim options can come in plaid and tropical prints, as well as more classic black and other monochromatic schemes. Besides the strong fashion representation, the manufacturer, founded in 1999, also advertises strong designs that are well-reviewed by consumers. This company also produces excellent phone cases sorted by model. For example, the iPhone 8 case comes in at various, with the more fashionable cases falling on the more expensive end. One popular option is the NGP, which focuses on a flexible design composed of a polymer material. The cases are advertised to withstand a 3-foot drop, and reviewers agree that the case has impressive durable properties along with nice design features.
Poetic
Poetic Galaxy S10 Plus Rugged Clear Case, Full-Body Hybrid Bumper...
MILITARY GRADE DROP TESTED SAMSUNG GALAXY S10 PLUS RUGGED CLEAR CASE - Protects your Samsung Galaxy S10 Plus...
SAFE SCREEN PROTECTION - Extra raised lips and corners of the front hard frame provide super protection ...
WIRELESS CHARGING COMPATIBLE - The thickness of this case does not affect the wireless charging ability of the Galaxy...
Poetic advertises as being authentic and simple, a statement that is reflected in the design of the cases. Similar to the other companies, this option also offers cases for 13 mobile phone manufacturers. The designs walk the line between fashion and protective function, with slim designs with an extra focus on strengthening the corners and backs of the phones. The designs are more rigged than other manufacturers due to strong multi-layered cases. One popular case is the Revolution model, with vibrant color options, side grips and a thermoplastic polyurethane material that is both sturdy and flexible. This a reasonably priced case that can be both sleek and protective.
OtterBox
As a company that has been producing protective cases since 1998, OtterBox is a household name for extremely strong electronic device protection options. This company has a strong reputation for creating protective, albeit bulky, cases. Similar to the Poetic, many designs are multi-layered and place extra protection on the corners. Additionally, Otterbox creates cases that can tolerate extreme falls and exposure to water. Designs such as the Defender and the Commuter are ideal for people who spend a lot of time working outside in a range of conditions. The only negative reviews address the bulky size of these. Otherwise, a majority of consumers are pleased with the sturdy and long-lasting nature of the cases. For example, the Defender has a polycarbonate shell, a slipcover and a screen protector to prevent scratches and dust from damaging the phone. These cases are often more expensive, and designs are commonly single-colored or incorporate color-blocking.
Case-Mate
Case-Mate was founded in 2005 and specializes in fashionable designs that may include swirling glitter or temperature changing colors. The flamboyant cases have a decent range of protection, comparable to Incipio. The protection level of the case matches many of the other fashionable models, with military-strength impact protection. This means a phone within the case passed a drop test that included 26 different drops. Manufacturers such as Poetic and OtterBox offer greater protection, and yet Case-Mate has prices comparable to OtterBox. This is because of the unique materials used in designing the cases. For example, the Karat Petals design uses genuine flowers against a glittering gold background. In this case, Case-Mate provides reliable cases with numerous unique designs that more fashionable consumers can appreciate.
The Best Phone Case Manufacturer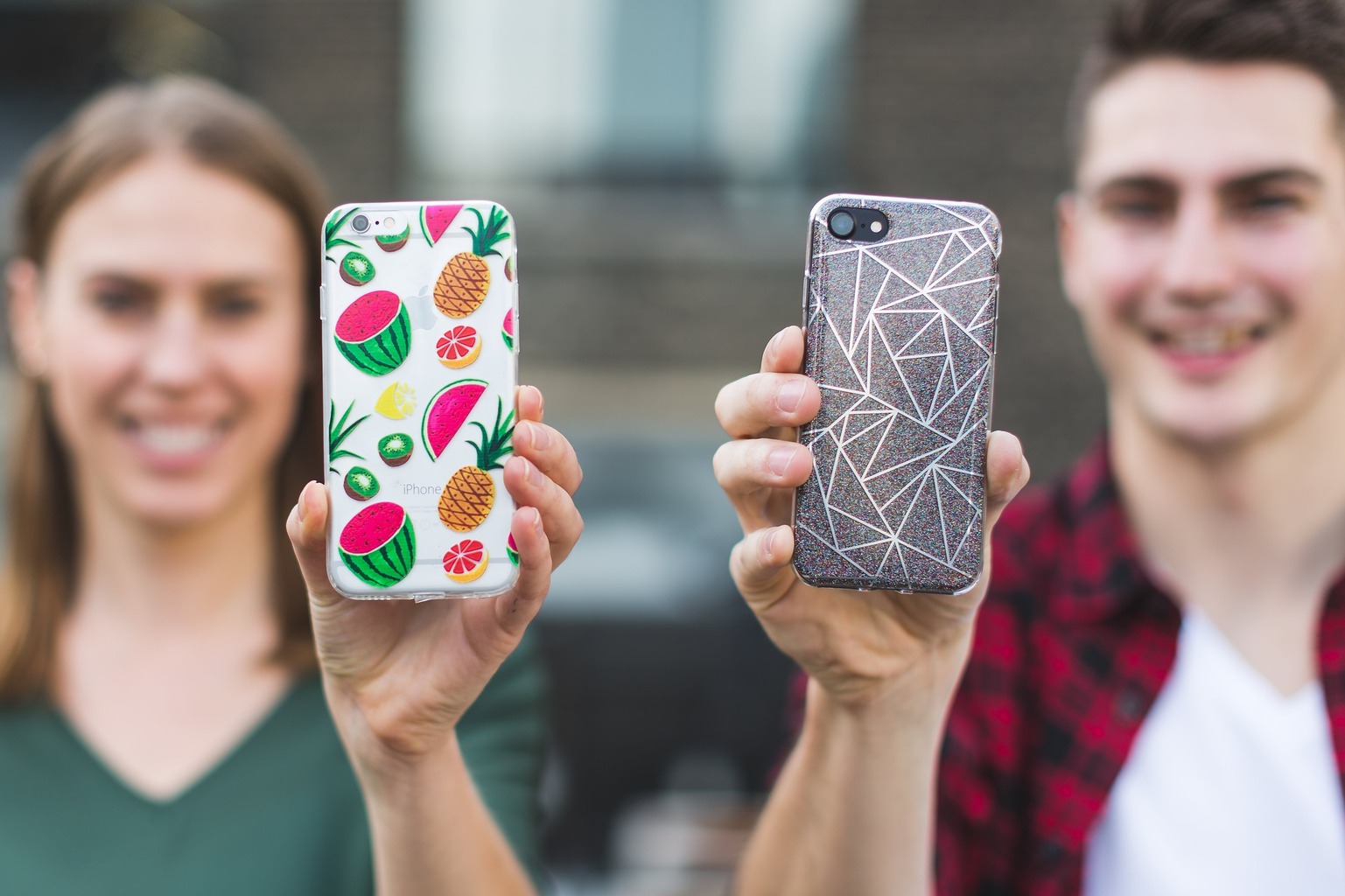 Image by StockSnap from Pixabay
When comparing the six different manufacturers, one must consider price, fashion and function. OtterBox and Poetic focus more on the protection designs of their cases, while Case-Mate and Incipio stand out with unique fashionable designs. Ringke and Spigen fall in the middle of these two options, offering classic and simple designs along with reliable functionality. Of all the cases, OtterBox and Case-Mate are the most expensive and Ringke is the most economically priced.
If you are someone looking for a case with a strong design that can withstand harsh conditions, but are not as focused on unique designs, OtterBox is the top manufacturer for you. On the other hand, if you are seeking a case that is the epitome of unique fashionable appearance, Case-Mate is the best option.
In this review, the case manufacturer that balances protection, price and fashion best was selected. Spigen creates durable cases while maintaining a sleek design and has a range of flexibility with regard to color. There are many different designs that can be used for many different phones. Cases can fall at either end of the price spectrum, making it an excellent manufacturer option for consumers to consider when shopping for a new phone case.
Buyer's Guide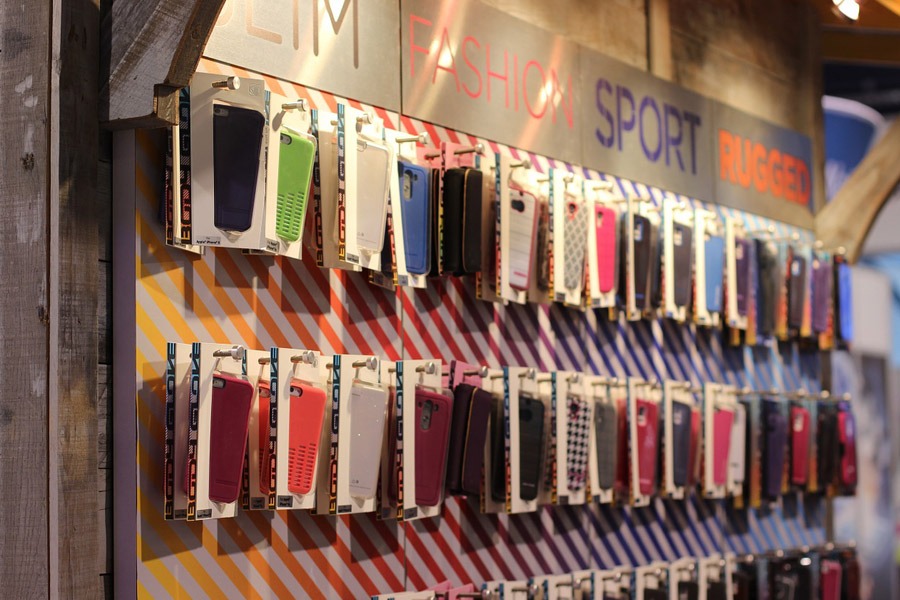 ​Image Source: Pixabay.com
When purchasing a phone case, take extra steps to make sure the case fits the make and model of your phone. This will prevent extra time and expense spent on return shipping. Many well-established manufacturers, including OtterBox and Case-Mate, offer lifetime warranties on their phone cases. These offers can vary by case type and may save you money in the long run if your case malfunctions.
Many companies also produce other accessories and protective cases for laptops and tablets. An additional important item produced by the above manufacturers is a touch screen protector. These are usually inexpensive, and it is highly recommended to purchase one along with your new phone case. One of the most common accidents for smartphones is a shattered screen. The cost is worth the benefits of added protection.
Other additional products to consider when shopping for a new phone case include the following:
Wireless Charger: Many phone case manufacturers, including Spigen and Incipio, also produce wireless chargers. These devices are excellent additions for an office desk or bedside table. Instead of fumbling for a chord, simply place the phone on top of the charger. They are relatively expensive. However, they also charge more quickly than the typical wall charger. Before purchasing a wireless charger, make sure your device is compatible.
Power Packs: Charging on the go is not for wireless charging alone. Power packs are increasingly common accessories offered by companies such as OtterBox. The advantage of such a charger is that an outlet is not required and high-quality packs can store quickly and multiple times. The OtterBox Battery Pack follows in the company's tradition of durability and has a splash resistant exterior.
Stand-Ups: Smartphone case accessories can be fun and functional at the same time. Following in a tradition of fashion-focused designs, Case-Mate offers a type of a stand-up in the shape of a balloon dog. Stand-ups are used to secure a firmer grasp on a phone and, as the name implies, allow it stand up on table surfaces for watching videos or video calling friends and family.
Concluding Remarks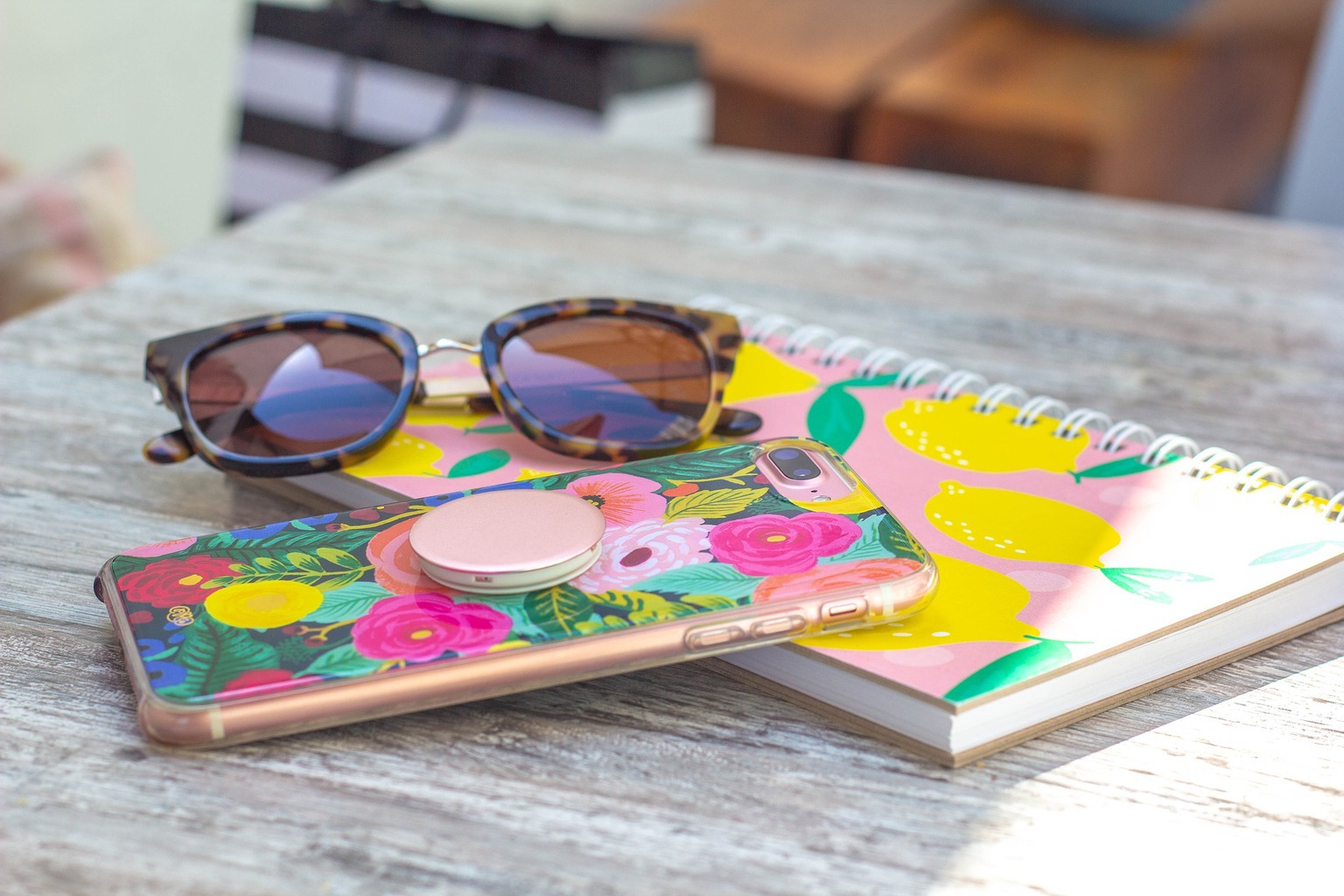 ​In this review, six different phone manufacturers and their phone case products were evaluated. Each manufacturer has a different focus on protection and fashionable appearance, which also leads to differences in price. Now that you know the differences between some of the best phone manufacturers, you can make an educated decision about which case is the best for you. Furthermore, you can use this information and give a case as a gift to family members or close friends, thus helping them protect their connection to the surrounding world.
Last update on 2020-08-20 at 15:37 / Affiliate links / Images from Amazon Product Advertising API