Mostly everyone wants to get the best product they can afford in every aspect – design, build quality, and performance. Same goes for hard drives. Of course, everyone loves storage devices with fast boot times, data transfer speeds, and large storage space. Stand-alone SSDs with large capacities are expensive, but the more affordable and traditional hard drives can't offer performance you're looking for? Now you can go Midway with Seagate FireCuda Gaming SSHD.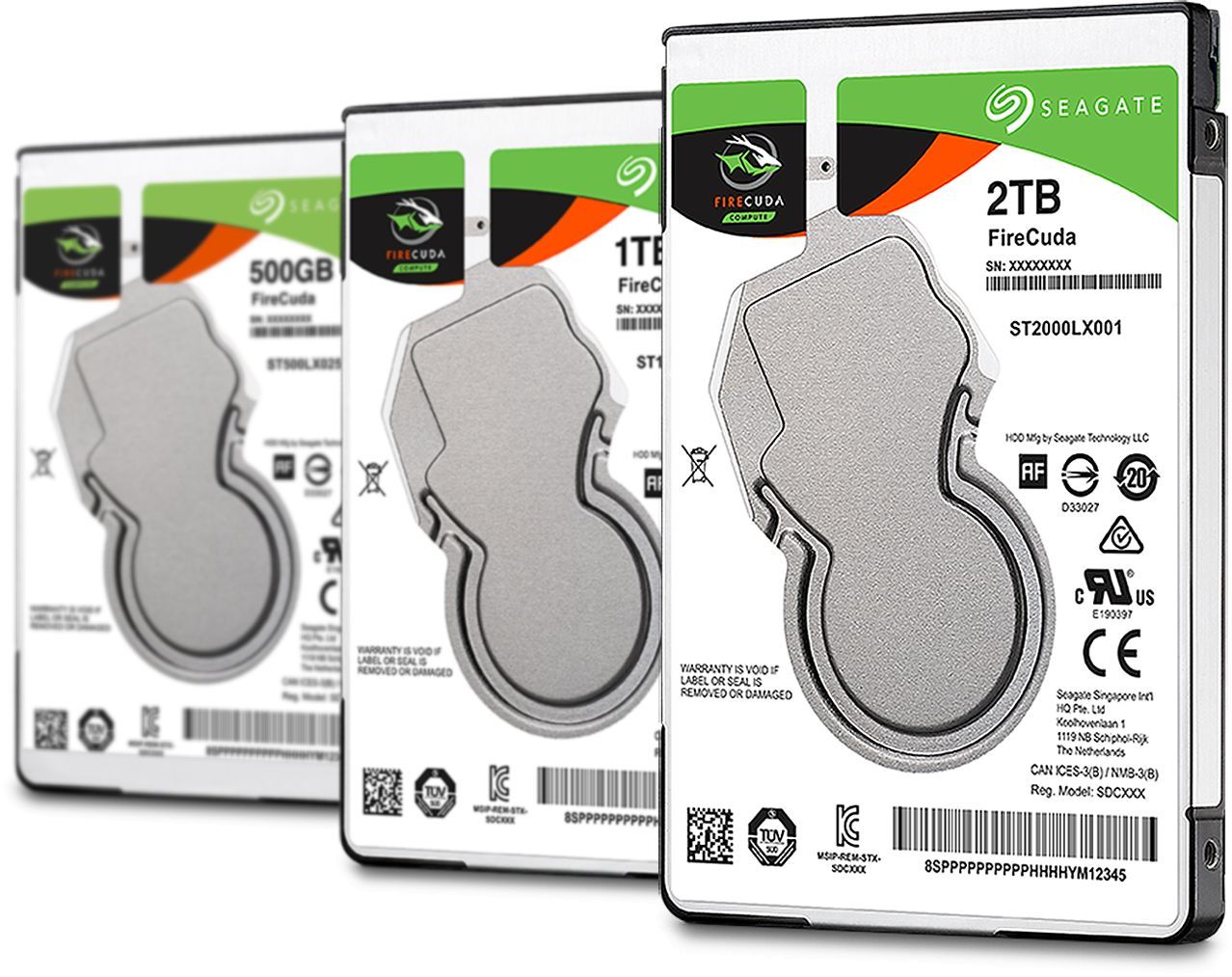 Solid State Hybrid Drive is a great solution if you're on a budget and want to squeeze all the performance out of every cent. It combines a traditional – mechanical hard drive with a NAND type flash memory. These two memory drives conjoined with clever firmware results in a fast performing drive that is way more capable than conventional hard drive. When you place two systems nearby one with conventional hard drive and another one with SSHD, you can immediately tell the difference for example in system boot-up times. 
What's Seagate FireCuda Gaming?
Seagate has made Solid State Hybrid Drives for a while now. They have made such drives as Momentus XT Hybrid, Seagate Desktop SSHD, and Seagate Gaming SSHD. Now when the NAND costs dropping and technology that allows denser chips to be used, Seagate has refreshed their SSHD line with the FireCuda line-up. The main purpose of Firecuda is to deliver high data transfer speeds and boot-up times. It's designed mostly for gaming and working with demanding software.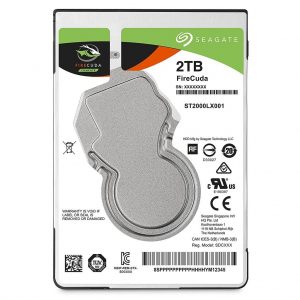 [su_button url="http://www.amazon.com/gp/product/B01M1NHCZT/ref=as_li_qf_sp_asin_il_tl?ie=UTF8&tag=ishddmag-20&camp=1789&creative=9325&linkCode=as2&creativeASIN=B01M1NHCZT&linkId=f9d4357ce0c0dd4f38699ef670df4282″ target="blank" background="#075da4″ size="7″ center="yes" icon="icon: shopping-cart" icon_color="#fbfbfc" rel="nofollow"]View on Amazon[/su_button][su_spacer]
FireCuda is the newest and best performing 2.5 inch hard drive that Seagate offers. It comes in three capacities: 500GB, 1TB, and 2TB. A Firecuda SSHD compared to traditional 7200rpm hard drive loads games 50% faster. If we compare it with 5400 rpm hard drive, numbers are even greater- up to 140%. Our favorite version is ST2000LX001 or 2TB drive as it's the most versatile and most sensible. Why should you pick 2TB? First of all, those who will buy this drive will probably game a lot or work with demanding software. Both of these applications require a lot of space. Also, the 2.5-inch Seagate Firecuda Gaming SSHD is a superb upgrade for Xbox One or PlayStation 4. Not only you can increase a capacity from 500GB to 2TB, but also enhance performance.
Features
[su_list icon="icon: arrow-circle-right" icon_color="#19169f"]
Adaptive Memory technology that over time learns about your frequently accessed data and decides what to store on flash memory
Cache- 128 MB & multi-tier caching technology – increases performance helping files load faster
Capacities of up to 2TB allowing you to store up to 80 25GB games.
Fastest 2.5-inch hard drive on the market
5-Year Warranty
Green Hybrid feature
[/su_list]
Specifications & Performance
As a product of Seagate family, this drive features everything you would want – a 6Gbs SATA interface, warranty of 5 years, and low idle power consumption.
[supsystic-tables id=289][su_spacer]
Performance wise, Seagate Firecuda lives up to its standards. We got a sequential read speed of 136.8MB/s and write speed of 121.3MB/s. That's not far behind promised read and write speeds of 140MB/s.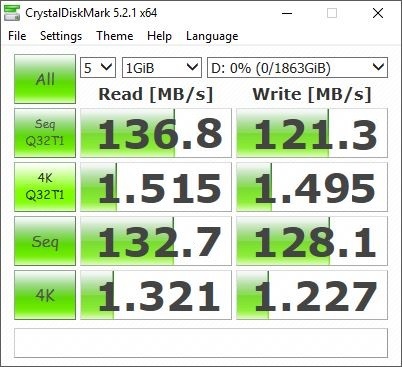 How Does SSHD Work?
Outside the box, Solid State Hybrid Drive looks just the same as a regular 2.5 inch and 3.5 inch hard drives, features a regular SATA connection, and appears on your computer as one drive rather than a separate SSD and a hard drive. A very important thing of SSHD is its firmware or brains that manage files between both of these seemingly separate drives. Firmware decides what data will be stored in fast flash memory and what will be stored on the slower platters of the mechanical hard drive. Over time the firmware will learn what files you use more frequently and place them into the SSD for you. Seems great, doesn't it? Sadly an SSHD has its limitations. For example, flash memory doesn't exceed 32GB of memory, and it takes time for your SSHD to figure out what you use more frequently. For example right after installation, an SSHD will be only slightly faster than a traditional hard or won't be faster at all. After some usage, you will start to see a noticeable difference.
Ultimate PS4 And Xbox One Storage Upgrade?
On the paper the 2.5 inch Seagate Firecuda SSHD seems like a best possible internal hard drive upgrade for a console as it features 2.5-inch form factor and is way faster than a traditional hard drive. A capacity of up to 2TB can double or even quadruple games you can store and play on your console. But if the difference in performance worth it? We tested two drives – a regular, stock mechanical hard drive on PS4 and 2.5 inch Seagate Firecuda ST2000LX001 by comparing game load times. Here are the results:
[supsystic-tables id=82][su_spacer]
As you can already tell, there is a significant difference between loading times. On some games, thanks to the NAND flash memory and large disk space, you can save up to half of your time on load screens. Maybe 5-10 seconds doesn't seem much, but trust me, they add up and are really annoying. In our opinion, the ST2000LX001 is ultimate storage upgrade for PS4 and Xbox One.
Verdict
Getting an SSHD can increase the performance of your system a lot. Although there are some things you have to keep in mind. For example – your SSHD firmware will learn over time and increase the performance. You also can't manually tell SSHD to place specific things in flash memory. However, an SSHD is a great solution as it costs a lot less than a standalone SSD and feature capacities of a hard drive. It's a good choice for beginners who don't want to deal with multiple drives and still get a performance, you also don't have to decide what to place on which drive, an SSHD will do it for you.
The Seagate Firecuda is a no-brainer if you need a budget yet performance drive. For the same price, you can get a 240GB SSD or 2TB Firecuda. If you need it for gaming, in 90% of cases Firecuda will be a much wiser choice. This drive can be used for both PC and console gaming showing great performance in both sections. At the moment, Firecuda is the fastest 2.5-inch hard drives on the market. You also get a superb five-year warranty which is great, most hard drives have a warranty of 2 to 3 years. With the new and improved NAND flash memory technology, we think this is one of the best hard drives on the market, and that you can't go wrong with it!