Solid state hybrid drives (SSHDs) are a type of hard drive that's put together from a traditional Hard Disk Drive and a Solid State Drive. Both of these Drives are put together into Hybrid enclosure making SSHD. Performance of SSD and HDD and huge cheap amounts of storage provides SSHD users with the best from each Drives meaning a high storage and speed.
SSHD uses the HDD to store large data and SSD for for fast access data. This means when you need quick access to you data or files you use frequently SSD portion will be used. However, you your storing many GBs SSHD will use the actual Hard Drive. For most users SSHD is the best choice, considering its speed and price ratio. We have created a list of best available SSHDs available today for both – Desktop and Laptop, take a look!
Best Desktop SSHDs (3.5-Inch)
Seagate 2TB 



This is the third generation SSHD, it features 8GB of NAND flash put together with 7200RPM Hard Drive, 64MB of DRAM cache. Capacities for this Desktop SSHD range from 1TB to 4TB, which is more than enough for average user. These SSHDs support all three SATA generations. Speeds are decent too, Average Data Rate From NAND Media is 190MB/s and 2 TB version has a powerconsumption of 6.7 watts. And it has a great pricing.
Seagate FireCuda 2 TB



If you want to use your SSHD for something more than general use, Seagate FireCuda might be just for you. Seagate lists this SSHD gaming, high performance, and creative pro application Hard drive, claiming that it works for up to 5x faster than traditional 7200-RPM hard drives. Operating power consumption is 6.7 watts.
Western Digital 4 TB

The WD Blue SSHD drives are designed for gaming and content creation. It's a great drive for all of those who want to increase the performance of their workstations. This SSHD has everything you need and is a true competitor for Seagate family members.
Best Laptop SSHD (2.5-Inch)
Seagate Laptop SSHD

Seagate claims that this SSHD can be up to three times faster than a traditional HDD. It's simple and speedy. 1TB version uses only 2.7W so its effiecient aswell. A great buy for those who want a decent 2.5-Inch hard drive but don't want to spend too much time to find their best fit, this SSHD simply works for everything.
Seagate FireCuda laptop
 
FirreCuda is the ideal choice for PC and console gamers and all other users who seek performance. Claiming to be up to 5x faster than other traditional 5400-RPM hard drives, this is one of the best SSHDs out there. It's completely compatible with PlayStation 4 and has a nice 5 year warranty. Need performance – go for FirreCuda.
 How does SSHD works?
Solid State Hybrid drives works by using a small amount of SSD (NAND flash solid state memory) combined with actual Hard Drive. The first part of an SSHD is NAND flash solid states memory which is about 8GB and its used to access commonly used files.
Second part is the well known and traditional Hard Disk Drive (HDD). Most of HDDs has a capacity of 1TB and more. They are used to store massive amouts of data like documents, music and games. Knowing that a computer usually accesses and operates with quite small part of data at the time, most commonly used and needed data will be stored in the SSD. Thanks to this principle SSHD works faster than normal HDD. Computer spends less time to locate, read data.
Best uses of SSHD
Playstation 4 hard drive upgrade
Want to reduce boot up time and loading times for games(maps and levels)? If you choose to upgrade your Standard PS4 hard drive you can double your storage capacity for relativley cheap price. In real life few seconds can mean a lot and at the end summing up you can stack a lot of lost time. Play not wait.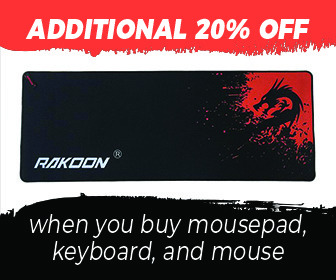 Primary drive for a Budget Gaming PC
Save some money by getting and SSHD rather than SSD. Desktop SSHDs can load games way faster than standard HDD. Hybrid drive lets you get massive amounts of storage while not sacrificing performance dramaticly. Save some extra bucks and get a better GPU, CPU or other PC parts.
If you get a cheap SSD, instead of good SSHD, read/write speeds can drop dramatically if your SSD is fulfilled with data. By having a Desktop SSHD the 8GB cache will be only used for data that needs to be accessed fast, meaning consistantly fast performance.
A great secondary drive for Gaming PC
SSDs (check out our Best and Fastest SSD list) can be really expensive if your exceeding 250GB. And 250GB isn't considered large, after formatting, and with operating system you have to substract like 20GB from 250GB. Games tend to use more and more storage capacity and you can't store it all on your SSD, becase solid state drives are expensive. When building your ultimate gaming PC, it may be much wiser to choose SSHD as a secondary drive over standard HDD.