An external disk enclosure is a physical case which safely stores a hard drive. The hardware of the enclosure allows the internal interface and electronics to connect to a computer. For the general consumer market, external disk enclosures are often used to restore data on a disfunctioning hard drive, or to increase storage capacity by transferring data from working hard drives in computers to external hard drives. External disk enclosures can increase the portability of a hard drive, in addition to reducing the probability that the data will be corrupted or lost.
[alert variation="alert-info"]Disk enclosures can be purchased separately from the hard drive, and is replaceable.[/alert]
Variants of Disk Enclosures
Material: Disk enclosures can be made of various materials, including plastic, metal, aluminum, or a combination of the three.
Connection Types: Most external hard drives connect to a computer through USB 3.0, USB 2.0, USB 1.1, or FireWire. The consumer must decide which connection type is more applicable according to the device they are using, and the OS their device operates on (Apple Macintosh or Microsoft Windows). If the device has capability to support multiple connection types, the consumer should then consider different types of connectivity, comparing transfer speeds and bandwidths through the device.
Interface: Internal hard drives are offered in IDE or SATA interfaces. SATA-based hard drives can offer greater performance, including larger memory, RPM, and overall transfer rates. If the consumer is considering a SATA interface internal hard drive, SATA interface hard drives can use SATA hard drive enclosures, in addition to USB or FireWire. This is another connection type to consider.
Size: Rather than storage size, size refers to the physical sh
ape and size of the dick enclosure. External hard drives typically come in two sizes: 3.5" and 2.5". 3.5 inch hard drives are typically used in desktops, is larger, faster and less expensive, while 2.5 inch most often is used in notebooks and is necessary for anybody updating their laptops.
Number of Bays: Both single and dual bay enclosures are available in external hard drives. Dual layer enclosures can accommodate two internal hard drives, rather than one, which is useful for power computer users that require a very large portable drive space. However, this may not be necessary for most consumer users.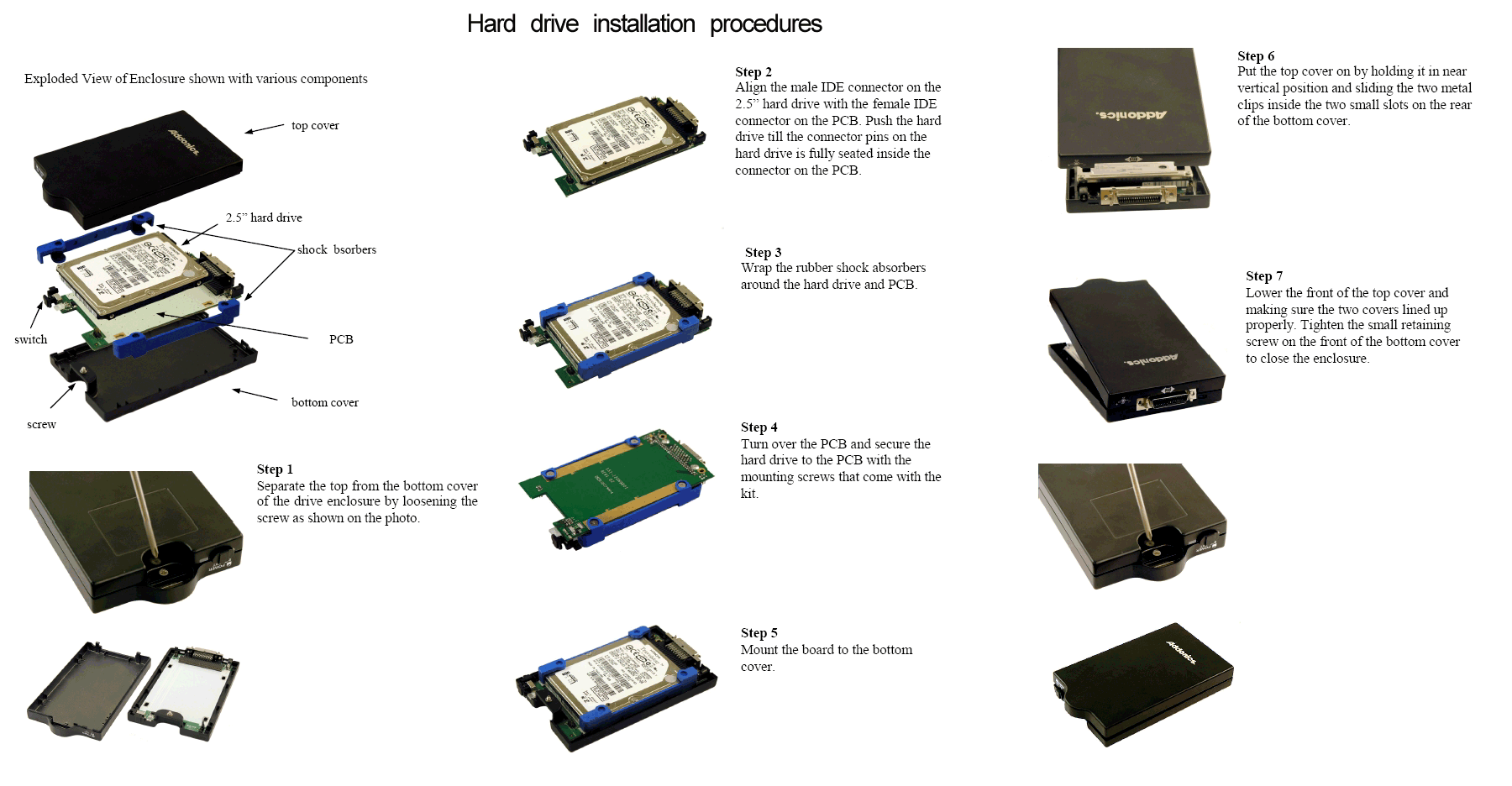 External drive enclosures are most necessary to protect the internal drive, in regards to data as well as protecting the hardware of the internal hard drive. As computer disk storage as well as a portable caddy for an internal hard drive, external drive enclosures increase the convenience and usability of external data storage.