For many years, external storage devices (or solid state drives) have been a valuable tool for users of computer and mobile technologies. They are compatible with everything from laptops to digital cameras, smartphones, and video recording equipment. So, to guide you through the world of SSD, we created a list of best external SSD on the market.
One of their main uses is as a safe and secure form of data protection. If information is copied onto and stored on external SSDs, it doesn't matter if a camera or computer breaks down. You can simply remove the drive and insert it into another reader. This means that essential data is rarely lost to technological hiccups.
For this reason, it is uncommon nowadays to find computer users who don't backup their data with external drives. Even simple USB drives count as a form of SSD protection and there is at least one in every tech savvy home. It shows just how ubiquitous these devices have become. If you own a computer or a smartphone, you've almost certainly used one or are currently relying on one to preserve your data.
Over the last decade, flash technology has evolved at a rapid rate. The unstoppable rise of USB 3.0 (and, consequently, 3.1) has created a universal high-speed interface for computing equipment. Moreover, these devices are getting smaller and more powerful all the time. It is now possible to store a huge amount of information on a drive that is a few centimeters long.
The portable external USB 3.0/3.1 solid state drive has become one of the most common forms of external storage. It provides much greater transfer speeds than the more traditional technologies (external hard drives, for example). With an SSD, you can get a write speed of three times faster and a read speed of six times.
It is hard to argue with the notion that external SSDs are now the most dependable and secure form of portable data storage. For maximum efficiency, however, you've got to know how to pick the right one for your computing or smartphone needs.
Taking a Closer Look at the Greatest Portable External SSDs
We have put together this comprehensive guide to the finest portable external SSDs on the market so that you can select the most appropriate tool for you. It is based on many hours of investigations, so we can promise that the products included in our review won't disappoint.
USB 3.0/3.1 External SSDs 
mSATA Based. The SSD products listed in this section are all characterized by their diminutive measurements (1.8-inch form factor). These storage devices are very small indeed. However, they offer an impressive level of performance, which is based on 3.0/3.1 capabilities.
1. SanDisk Extreme 500 Capsule
The Extreme 500 has been loudly and publically celebrated by its manufacturer, as the next generation of SSD products. It is certainly impressive enough to catch the eye of a tech savvy user. It provides four times the performance of a standard hard drive, but this power is packed into an area which is half the size of a mobile phone. One other striking feature is that it is shaped in a diamond form.
You can pick up the SanDisk Extreme 500 in three performance types; 120GB, 240GB, and 480GB. It relies on the USB 3.0 interface, which enables a maximum speed of 415MB per second for reading and 340MB per second for writing. You'll find it easy to integrate as well, because the Extreme 500 is suitable for use with Windows Vista 7, 8, and 10.
2. Samsung T3 Portable External SSD
The T3 is actually an upgrade of the original portable SSDs from Samsung. This means it offers the same high performance and tiny stature. It is a remarkably small device, but it packs a big punch. The SSD is housed in the same enclosure as the original ones, with a Samsung controller, a USB 3.1 interface, and a 3D V-NAND flash memory. It resembles the SSD 850 EVO, in this regard. According to the manufacturer, the T3 is capable of maximum speeds of 450MB per second. It is nothing to scoff at either because such a performance makes the T3 faster than most other products on the market. It can even keep pace with some internal SATA SSDs, which is no mean feat for such a little thing.
3. ADATA USA SE730
Another great external SSD from ADATA. It's super thin, super fast and super durable. It uses newest USB 3.1 Gen 2 Type-C interface, making it easy to plug in and transfer speed reaching up to 500MB/s. ADATA USA SE730 is Ip68-certified water/dust-proof and shockproof. If you're always on the go and don't want to worry too much about your SSD, this is ideal. It's only available in 250GB version. However, most of us, with this capacity amount will feel just fine.
SSD Thumb Drives
Thumb drives contain a full and complete SSD controller. It is believed that this significantly enhances performance, particularly in comparison with earlier technologies. They're also better at handling heat and are less likely to burn up. Yet, it is worth noting that, when compared with mSATA SSDs, they offer a reduced writing speed and a severely restricted storage capacity. However, you should know that you always have to pay the price for a slim design. Also, make sure you check our article about Top 8 Best USB 3.0 Thumb Drives for other great options.
1. Patriot Supersonic Rage 2
The new Rage 2 thumb drive from Patriot can hold a lot of data (as much as 256GB). It is also super speedy and comes protected by a tough, hard wearing rubber case. it is the best external SSD for executives on the move or professionals who travel a lot for work. It can be slipped into a laptop case or bag and you don't have to worry about it getting scuffed up or knocked around.
According to Patriot, it is capable of a maximum write speed of 300MB per second and a transfer speed of 400MB per second. This makes it one of the fastest high storage drives available on the market. It contains an LED light function for swift transfers, a sophisticated IC controller, and MLC NAND features.
Supersonic Rage 2 Parent (256GB Rage 2)
Transfer speeds of up to 400MB/s
Durable durable slide to connect design to protect the Drive.
Rubber coated housing protects from drops, spills, and daily abuse.
2. Corsair Voyager GTX
This thumb drive has been specifically designed to cater to professionals with a need for fast, efficient data storage. However, it also holds many benefits for more casual users and fans of the brand. For example, the GTX is able to handle the high-speed transfer of huge amounts of data. This includes everything from music to video content, game downloads, OS files, and extensive media collections.
It utilizes SSD innovations like TRIM support as a way to increase strength and tolerance for wear. The Voyager GTX Version 2 is one of the toughest thumb drives that Corsair has ever produced. It can take some battering and jostle around in laptop cases before it shows even the smallest amount of wear. This makes it a great choice for professionals on the move.
3. Samsung BAR (METAL)
Samsung is a huge deal in SSD market. Some believe that Samsung is the king of NAND Flash Technology. Who doesn't love metal? The casing is made from high-quality aluminum making it very durable. But that's not all, this flash drives durability lies not only in the casing – Samsung BAR is water proof, shock proof, temp proof, magnet proof, and X-ray proof. Yeah, it can stand it all. Price is a bargain for such a quality product.
2.5'' Form Factor
The SSDs listed in this section are standard 2.5-inch SATAII devices. They link up to machines using a regular USB port and are housed inside rigid drive containers. Notice that you can also use standard 2.5-inch SSDs by using hard drive enclosure. See our article about Top 7 Hard Disk Drive (HDD) Enclosures to get more detailed.
1. SanDisk Extreme 900
The SanDisk Extreme is the ultimate in data storage, as it has a remarkable capacity of 1.92TB. The emphasis is on high-level performance and providing the best speeds available anywhere on the market. The 900, for example, is capable of a maximum speed of 850MB per second. When you're working with complex graphics or high-resolution images, you really do need the fastest external SSD around. Fortunately, the Extreme 900 fits the bill. It comes protected by a sleek and stylish aluminum enclosure. This ensures that it can withstand bumps, knocks, and falls. You could travel with the Extreme 900 and never have to worry about its safety.
2. Oyen Digital Shadow Mini
This tiny little Oyen SSD is extremely lightweight and easy to carry around. Despite its small stature, it offers a pleasing performance and impressive speeds. You'll also love its neat and tidy design.
Thunderbolt Portable SSDs
This section contains our pick of the best thunderbolt SSDs on the market. Unfortunately, there aren't that many around, so we weren't spoiled for choice here. However, the selections that we have made offer some of the finest, most valuable features.
1. Akitio ThunderGo 1TB SSD
The ThunderGo, from Akitio, is just one of many SSD products produced by the manufacturer. It relies on a USB 3.0 interface, but this is combined with thunderbolt capacities. The result is a very flexible and dynamic device. If that weren't enough, the ThunderGo also offers UAS features, which makes it even more impressive. Users who get frustrated with lost cables will be glad to know that this SSD comes with tethered wiring. However, it may also be charged in USB or thunderbolt mode, so you've got a range of options and functions here.
2. Transcend StoreJet 500
This external portable SSD is designed for Mac computers. It is one of the most satisfying devices on the market, in this regard, and it makes use of both thunderbolt and USB 3.0 technologies. You can pick it up in a range of sizes, with the smallest being 256GB and the largest 1TB. According to Transcend, the StoreJet 500 can reach a maximum read speed of 440MB.
Why the Portable External SSD Has Become Such a Ubiquitous Device?
Portable hard disks have been useful for a long time, but they're' gradually being overtaken for smaller, more sophisticated SSDs. This should come as no surprise because full-sized hard drives are not all that efficient. They can be very slow, highly vulnerable to accidental blows, and don't always suit traveling and mobile work.
This is why portable external SSDs are a much better option. They are significantly smaller, but they usually come housed in tough, hard wearing cases, which are invulnerable to knocks and falls. They are also substantially faster and combine high-speed performance with a lightweight, easy to use design.
Great Value for Money, Great Performance
If you need any of the characteristics listed above, we recommend that you upgrade your traditional hard disk drive to an external portable SSD. They are particularly useful for those who need to move large amounts of files around quickly, create portable versions of OS software, and handle high-resolution graphics. Do keep in mind the fact that video content requires a very powerful SSD, so we recommend a thunderbolt enabled product for this.
If you're quite the tech wizard and know your way around an SSD, you might be wondering if it's more economical to build your own, instead of buying a branded product. The truth is that you can do this if you have the necessary skills. However, you'll miss out on the advantages of unique software such as TRIM support and advanced encryption.
Our Definitive List of the Top 7 External SSD Devices
Special Information for Mac Owners
Just before we launch into our pick of the best SSDs, we want to remind Mac owners that they don't have to stick with thunderbolt devices. All of the USB 3.0/3.1 products are compatible and will work wonderfully with Mac computers.
On the other hand, all of the thunderbolt SSDs featured are also compatible with the USB 3.0/3.1 interface. In other words, there's a lot of flexibility on show here. You have the freedom to make a choice based on what you think is the best product, rather than selecting from a narrow range of compatible options.
Don't forget to format an external SSD with the exFAT file system. This allows Microsoft Windows to identify and cooperate with it. You may have problems with installation if you forget this part.
The Top Seven SSDs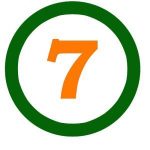 – Samsung T3 (250GB to 2TB) USB 3.1

– SanDisk Extreme 500 (120GB to 480GB) USB 3.0
– My DigitalSSD OTG (64GB to 512GB) USB. 30
– Corsair Voyager GTX (128GB to 256GB) USB 3.0
– Patriot Supersonic Rage 2 (128GB to 156GB) USB 3.0
– SanDisk Extreme 900 (480GB to 1.92TB) USB 3.1
– Oyen Digital Shadow Mini (128GB to 1TB) USB 3.0
Main Types of External Flash-Based SSD
In this section, we're going to discuss the three main types of flash based SSD and their respective uses. They are all designed to do slightly different things and cater to slightly different needs. If you want to pick the best SSD for your needs, it is important to understand these distinctions.
Standard SATA 2.5 inch

This form factor is actually very rare these days. It is not really sold commercially anymore. You'll have a hard time finding it online or in stores because the design has been surpassed by faster, more sophisticated technologies. You can still construct one for yourself, but you'll need a 2.5-inch laptop SSD and a similarly sized hard drive case.
The main reason why you won't find this type of SSD around is that it just doesn't offer the best in size of performance anymore. Users can simply upgrade and enjoy the benefits of SATA III functionalities.
mSATA 1.8 inch

The 2.5-inch SSDs have been overtaken by these smaller, more compact 1.5-inch designs. They tend to offer the same type of speeds, but they are packed within a lightweight house. This form factor is used for all contemporary (new) external SSDs. Every external portable SSD on our 'Best Picks' list is a 1.8-inch product.
SSD Based USB Flash Drive

These diminutive drives offer the same quality memory capacities as full-size SSDs. They are very popular because they're so small and lightweight. However, they don't usually come with the same level of performance. You'll also find that flash drives wear and degrade a lot faster than standard SSDs. Despite this, they make a great tool for light to moderate data storage.
Commonly Asked Questions and Queries about External SSDs
Question: Why Should I Invest in a Portable External SSD?
Answer: Well, the answer to this one is easy. The solid-state drive (or SSD) is, currently, the best portable SSD storage option on the market. There are some impressive hard drive products available, but they simply cannot compete with the newer, more compact devices.
For instance, the speediest hard drives can only top out at 200MB per speed with a lot of effort. Contemporary SATA III SSDs can achieve read and write speeds of more than 500MB per second without breaking a sweat. This makes them well suited to even the most complex and intense file storing processes.
You can store large games, high-resolution images, sophisticated video content, and much more on a portable external SSD. In fact, you can even store and protect entire operating systems. This is highly valuable for anybody who is concerned about the security of their system and wants a solid backup in place, in case of failure.
If all of this weren't enough, portable SSDs excel when it comes to, well, being portable. They are enclosed in tough, hard wearing cases that can withstand all kinds of heavy use. They are not fragile like hard drives and can be carried around safely in a pocket or bag. For those who travel, these devices are an essential tool. As they consume significantly less power than hard drives, they are also suitable for use in smaller devices like smartphones. [/su_spoiler]
Question: Should I Always Buy the Biggest SSD Available?
Answer: This will depend entirely on your needs and what you want to use the SSD to store. Obviously, the greater the capacity, the more expensive the product, so it is worth thinking about this. While manufacturers will tell you (for clear reasons) that you absolutely need an SSD with a large capacity, this isn't necessarily true.
In fact, unless you are handling huge amounts of data and transferring lots of information between machines, you probably don't need the largest capacity on the market. Many people forget that portable SSDs aren't designed to be used as permanent storage solutions. They certainly can be, but their main aim is to store data safely until you can find a better place for it. So, if you use your SSD in this way, you'll only ever need a limited amount of space.
For light to moderate requirements, we recommend a capacity of 128GB to 256GB. This is where you'll find the midrange products and avoid having to splash the cash on costly devices. On the other hand, if you are keen to store large amounts of information, without having to think about moving it elsewhere, a bigger capacity could be useful. Ultimately, only you can know which option is best.[/su_spoiler]
Question: What Is So Special About USB 3.1 SSDs?
Answer: As you might already know, USB 3.1 is the most recent incarnation of the USB interface. It can transfer information from flash drives to laptops and other machines at maximum speeds of 10 bits per second. This is twice as fast as the earlier 3.0 incarnation, so it does represent a significant upgrade. For those want the best SSD external hard drive possible, USB 3.0 is a worthwhile investment.
The only real issue, right now, with USB 3.1 is that seems to be ahead of the curve. Like all cutting edge technological inventions, it is waiting around for manufacturers to phase out the older models and catch up. This means that only a small proportion of products (those released after the launch of USB 3.1) are actually compatible with it. It might be a better idea, particularly if you're looking to save cash, to wait a little while for USB SSD functionalities to even out a little and reach a similar position within the market again.[/su_spoiler]
The Bottom Line
Hopefully, you've learned a little about this amazing technology and how it can streamline, enhance, and improve your data handling needs. When it comes to shopping for and buying the best portable external SSD, it is all about knowing what you require and how to maximize value. So, it isn't always a good idea to opt for the biggest, most lavish product. Sometimes, the midrange SSDs get the job done just as well and can save you a lot of money and time.
Last update on 2020-08-20 at 15:37 / Affiliate links / Images from Amazon Product Advertising API