Building a budget gaming PC is not an easy task. You have to consider all possible components, their price, and performance. You can't just take the best from anything, sometimes building a budget gaming rig is more difficult than building a high-end one. Therefore, to help you we have created this article about the best up to date 500$ PC build.
First I would like to mention that this is a bare minimum PC build that will be able to run all newest games with decent frame rates. Of course, you can game on cheaper PC's, but then again after a year or two, you will have to look for an upgrade or maybe completely new system. This AMD Ryzen 3 based build is future proof and strong for years to come. With it, you can not only play all games you want but play them smoothly with high graphic settings.
Next, you should understand that building a PC in this price range is all about compromise. You simply can't have everything you would want to, something has to be sacrificed. The hardest decision is choosing what. Let's learn more about this 533$ build!
See our other builds:
Living with this build
For a system that costs 533$, it does surprisingly well and why shouldn't it? AMD Ryzen 3 1200 offers a lot of performance for not a lot of price. This four core processor is great not only for gaming but also some productivity work. But let us get straight to performance and gaming. First, you will be able to run all newest games on high settings (1080p) with this rig. However, don't expect 60fps at all of them. Sometimes fps figures can be a bit lower than you might want, but you still the average fps won't wasn't lower than 45fps on any game I tested.
This build seems going very strong and the best thing is: you can upgrade it over time. Add second RAM stick, add SSD, maybe after few years upgrade the video card and that's it! I would pick this rig over any console.
Components
Processor – AMD Ryzen 3 1200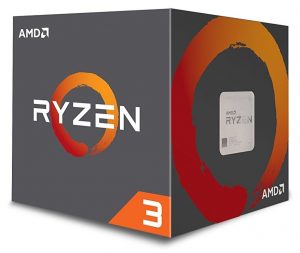 AMD Ryzen shocked the world when it came out with Ryzen 5 and Ryzen 7 processors. They were much superior over equivalently priced Intel's i5 and i7. Few months after their release AMD Ryzen 3 came out. It's a great Intel i3 competitor. Unlike i3, it has four cores instead of two therefore, it's better for multitasking.
It's clocked at 3.1 GHz and can reach 3.4Ghz with a turbo. That's a bit below Intel i3 7100 3.9 GHz. Of course, if you don't want to do anything else on your computer besides gaming, Intel's higher clock speed will grant you with higher fps. However, if you do plan to manage some other things besides gaming like streaming, AMD Ryzen 3 is the way to go. Despite lower fps, I would still prefer four cores over two as the overall system performance will be much better.
---
RAM – 
Corsair Vengeance LPX 8GB DDR4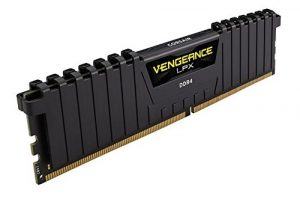 RAM is one of the most important components of your PC. I have chosen a single stick Corsair Vengeance LPX 8GB DDR4 memory. First, because it's cheaper than two 4GB sticks and second – in future, you will be able to upgrade your system to 16GB of RAM, where if you had 2 4GB sticks, you would have to throw them away.
This RAM is clocked at 2400MHz which is ok. Actually, RAM clock speeds barely affect performance. You are looking at 1-2fps max. Overall, this is one of the best choices for gaming RAM.
---
Motherboard – 
MSI Gaming AMD Ryzen B350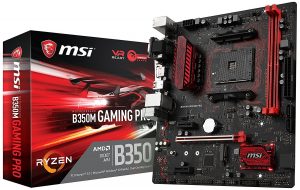 Nothing fancy about the motherboard. MSI Gaming AMD Ryzen B350 is one of the cheapest yet qualitative motherboards on the market. All we want from a cheap gaming computer's motherboard is its longevity and AM4 socket for AMD Ryzen processor. When it comes to connections and inputs, you got everything you could ask for – USB 3.1 USB Type-A and Type-C as well as an M.2 slot for your SSD. Again, all we need is AM4 compatible motherboard, there is no need for anything fancier like x370 motherboard. Actually, I choose this motherboard even on more expensive PC builds as it offers everything I need for a very decent price.
---
Power supply – 
EVGA 500 W1, 80+ WHITE 500W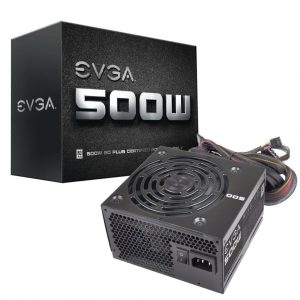 For the power supply, I have chosen EVGA 500W. It has enough punch to power all PC components and it's super reliable.
When choosing a power supply, you simply can't go wrong with EVGA products. They all come with good warranties and has conquered the market as true quality products.
Of course, we could choose here an unknown brand's power supply that also has 500W for a twice as low price. However, I think the power supply isn't the component you should save every cent.
---
Case – Zalman ATX Mid Tower Z3

Zalman is a well-known brand that manufactures PC cases, some may think that they have too much hard plastic. But hey! They are very cheap and are well put together. Zalman ATX Mid Tower Z3 is a very basic and simple PC case that will work great for storing all of your components. It has USB 3.0 at the front and two USB 2.0 ports as well as audio and microphone jacks. For a budget gaming rig, you don't need anything fancier. Of course, you can choose what ever PC case you want. Maybe your's cheaper or better looking, everyone has their own taste.
---
Video card – 
EVGA GeForce GTX 1050 Ti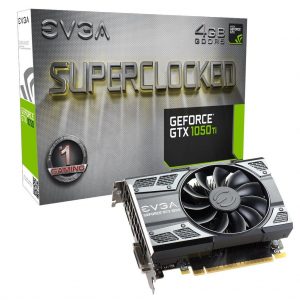 GTX 1050 Ti is the best choice for a video card if you want to fit in the 500$ budget for the overall system. If you get something fancier, you won't have enough money left for processor or RAM, which is vitally important. Also, anything worse than this card is not negotiable.
GTX 1050 Ti lets you play all newest games in 1080p or fully HD smoothly. It's probably the best video card for money out there. If you want to save extra 40 bucks, you can go with GeForce GTX 1050, it's also a nice card and will work fine, but this is a gaming PC build and a decent video card is a must.
---
Storage – Seagate 1TB BarraCuda

For storage, we would love to go with SSD, however, the budget doesn't let us. Therefore, the best choice is Seagate Barracuda 1TB. It costs below 50$ and offers both – decent capacity plus good sequential read, write speeds. You will have no problems playing games that are installed on this hard drive. Over time you can add your rig an SSD to increase performance. Although until then, you should be more than fine with this drive. Another option is 7200rpm WD Blue 1TB, but it's a bit more expensive.
Seagate Barracuda 1TB offers the best price/performance ratio for internal hard drives on the market. It's a really good drive for even better money.
If you actively play no more than 2-3 games, you can add a little bit of money and get 240GB SSD. It's for about 30$ more expensive, but loads games considerably faster.
Conclusion
If you are thinking about building a budget gaming PC for around 500$, this is one of the best ways you can go. I personally wouldn't recommend any gaming computer below this price tag as it won't be future proof and you will lose a lot of gaming experience. The compromise in this build is using a standalone Seagate Barracuda 1TB as the main drive, there is no SSD. Overall this build costs 533$, if you have to fix exactly in 500$, you can choose GTX 1050 video card instead of GTX 1050 Ti. However, I recommend a paying a little bit more and having considerably more Graphical processing power.
Liked this article? I think you would love to check out our Multipurpose PC build for under 1000$. It's made for those who want a strong all-rounder that's capable of both: gaming at highest settings and working with productivity software like AutoCAD or Photoshop.
Found more suitable components, is there something you would change in this build? Feel free to comment below 🙂