There tons of different Xbox One headsets on the market. Some feature USB and some regular audio jack connection. Some players look for other headsets to experience superior audio experience, mainly perfected noise cancellation, lag-free, and surround sound features. However, successful connection of a headset on your Xbox One may not be easily attained if you do not perform the correct setup. The following will guide you through the installation process:
Is It Possible to Use a Different Set of Headphones?
It is customary to use the chat headset shipped together with your Xbox One. However, you are free to buy another stereo headset adapter if you want to. It works well despite others experiencing the contrary. The issues may be encountered due to incorrect setup, incompatibility, and insufficient configuration of Xbox One accessories.
Even Microsoft understands gamers' desire to have an enhanced audio experience while playing. Besides, who would not want to obtain the perks of chatting with their co-players during a competition? Professionals even recommend looking for Xbox One-compatible headphones with surround sound, noise canceling feature, and padded covers for comfort among others. You can choose from a variety of headphones today with high customization level and lower value than expected.
We recommend using Astro A40 headset with your Xbox One. If you can't decide which headphones you should get, check out our article about the Top 10 best Xbox One Headsets.
Standard Installation of Headset
You simply have to insert the connector into the controller's bottom. You have to ensure that the end is fixed firmly. Afterward, you wear your headset according to your comfort requirements. Ensure that the microphone boom is close to your mouth. If the microphone is adjustable, you may position it according to your convenience.
Use Adapter for Controller Connection
Xbox One Wireless Controller can be attached to your headset. The procedure is relatively easy. However, before doing the steps, you need to know that your headset may not work when linked via Bluetooth to your desktop computer. Through the controller, you can configure the settings of your headset accordingly. You no longer have to let go of your controller if only to change the audio settings of your chat conversation.
Related: Xbox One Headset Adapter Review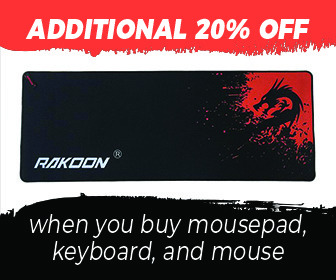 Familiarization of Basic Troubleshooting
There is a chance that your chosen headset will not work with either your console or controller. It is best that you are familiar with standard troubleshooting. You may carry out your diagnosis when you cannot hear anything, or your teammates cannot hear you. First, you begin with the standard solution, which is to carry out a power cycle on your Xbox One after disconnecting the headset. Alternatively, you should check if all of your console's components are updated with the latest software.
Furthermore, you should check if the ports are free from dirt or grime. Clean when necessary. You may also check the settings of your headset to determine if it is muted.
From the provided facts above, you can be confident that even your favorite third-party headset could be compatible with Xbox One. You simply have to check the specifications of the headset before purchasing and connecting to your gaming console.