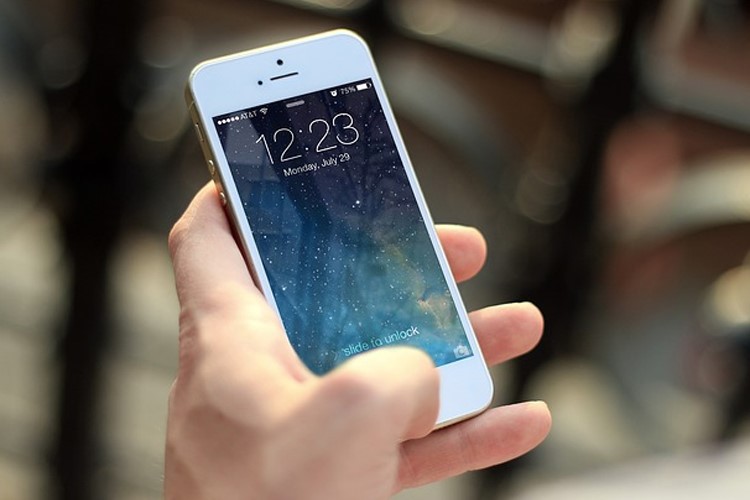 We exist in a fast-paced world where anything can happen at any time. And one often makes mistakes when being too hasty. This is exactly the case with smartphones users since everything is just a touch away. As a result, we have often seen people accidentally deleting important data or memorable photos from the device. And there is nothing more devastating than losing your precious information because once you erase it you cannot retrieve it.
Your only solution to evade this situation is Android back up apps that automatically back your data.
For the average Joes, there are countless utility software out there that can aid them back up their mobile phone data, but if you need a more advanced solution, then look no further than Xnspy. The powerful mobile spying app is also used to back up data. Not only it digs deep into the structural records of a tablet or cell phone, but routinely extract data and arrange files in order to optimize performance.
Xnspy is making life easier for cell phone owners who don't want to lose their precious data. The mobile spying app can be leveraged to back up your own, your kids, or your employees' mobile data (if your company owns the devices). It can gather virtually any piece of information that is available on the target device. Even if the user has intentionally erased the important data from their device, Xnspy will be able to recover it for you.
Moreover, it smoothly works on the supported devices and doesn't cost you a fortune.
How Xnspy Secures Your Data?
First of all, you need to purchase the app in order to back up data from the desired device.
Once you subscribe a plan, you will receive an email that contains the download link along with the instructions to set up the app on the phone or tablet.
After setting up the program, you are required to use the login details (also provided in the email) to sign into your personal web-based account. It is here all the data is automatically uploaded and stored once the app is installed, so you can access it from anywhere at any time.
This stealth cell phone spy software keeps the exact copy of all the IM chats. You can access this information by tapping on "Messenger" from the side menu of your web account. The expanded menu will show you the list of all the monitored chat apps. Click an app, let's say, WhatsApp and lay your eyes on the messages that were sent and received. The spyware also gives you date and time stamps of each message that will give you the exact idea when a specific conversation took place.
Under the "Phone Logs" options, you will find six different categories: Calls, Text Messages, Gmail, Contacts, Internet History, and Calendar.

Calls – See your old call records. View all the incoming and outgoing calls, contact info along with call duration, time and date stamps. It even records the location where the call was made or received.
Text Messages – All the sent and received messages are aligned under this option. You can check them if you have accidentally deleted an important message.
Gmail – Now this is something that's quite valuable for a business owner or entrepreneur. Xnspy backs up all your messages together with the time and date stamps and email addresses.
Contacts – If you have lost your phone or had it been stolen, your contacts are safe with Xnspy. You can recover your contact names and number with this option.
Internet History – The mobile spying app even registers your internet history logs. It proves handy in the event when you fail to bookmark an important site or want to go through your internet history.
Calendar – All your important calendar entries are also recorded by the stealth cell phone spy software, so you won't miss an important meeting or event.

Those memorable photos with family and friends are now safe forever. The "Photos" option in Xnspy's web account will show you all the pictures that were snapped from the mobile camera or sent and received via utility apps.
Likewise, the "Videos" feature keeps a copy of all the videos that are saved on the target device.
Difference Between Editions
Typically, apps for spying on another phone offer three to four subscription editions but Xnspy has kept things simple. There are just two subscription plans for Xnspy users: Basic Edition and Premium Edition. Each plan is devised by keeping the users' budget and needs in view. The Basic Edition is for those who have limited requirements. While the Premium package helps you raise the ante with advanced monitoring features. The prices also vary as the Basic Edition can be purchased for $8.33/month and Premium for $12.49/month.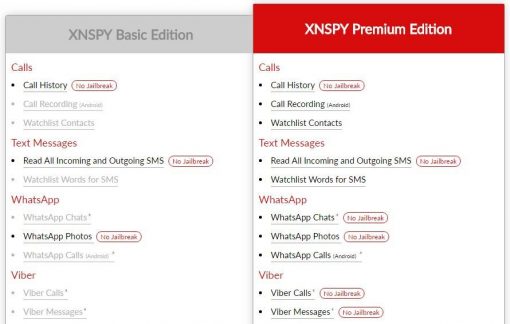 Customer Support
The mobile spying app has a 24/7 email and Live Chat customer support. The live chat staff is helpful, courteous and well conversant with the product. They can even help you resolve the technical issues if you come across one while using or setting up the application.

Mobile Compatibility 
Before you hop on to the real deal, make sure that your device works with Xnspy. Since it supports iOS and Android devices only. You can visit the website and view the compatibility section to affirm or dispel your doubts. For your convenience, here I have mentioned the operating systems (OS) the mobile spying app supports. Works on Android OS versions 4.0 up to 7.0.
Conclusion
Taking everything into account, Xnspy seems like a good choice for anyone needing to back up their mobile data. You can gather a vast amount of information from virtually any Android phone and tablet.
Pros
It has the ability to extract even deleted information.
Xnspy is by far cheaper than other mobile spying apps.
It's light and doesn't take up too much space on the target phone or tablet.
With its efficient GPS location tracking, a user can instantly track down their lost or stolen mobile device.
The remote control feature of the spyware lets you control different features of the program from a distant location.
Cons
There is no Free Trial version of the app, so users heavily rely on the Live Demo of Xnspy.
It doesn't work with personal computers.
The app cannot backup Twitter, FaceTime, and Snapchat data.