Strategy games on consoles are mostly hard to play, due to limitations of the controller, and that makes them frustrating, and unenjoyable. But, this little list consists of the best strategy games on Xbox 360 out in the market.
For those looking for a little challenge, these games provide some really great controls and overall great strategy games that will appeal to even a newcomer to the strategy genre.
1. XCOM: Enemy Unknown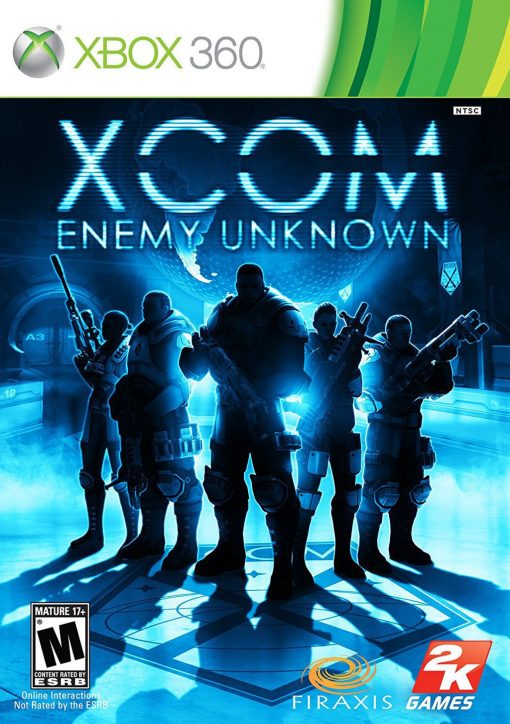 Released: October 9, 2012 Available on: Windows, Linux, OS X, PlayStation 3/Vita, Xbox 360

XCOM Enemy Unknown is a reboot of X-COM series and is nothing new in video game world, as it is a turn-based strategy game. You will not be able to command a horde of soldiers but only up to 6 elite soldiers, against an alien invasion. But the beauty in my view is the involvement with your squad, as you can name them, customize and upgrade them, making sure you will want to keep them alive.

The A.I. is built cleverly, and varies in different types, changing their appearance, weapons, skills and their health/armor, just like your soldiers. Making the game more interesting, and will make you plan your next move, as they will try to flank you and are more advanced than your soldiers.

Although the turn-based game may not be for everyone Enemy Unknown is a game that is worth getting and playing, as it allows a lot of options, and has an interesting storyline.

2. R.U.S.E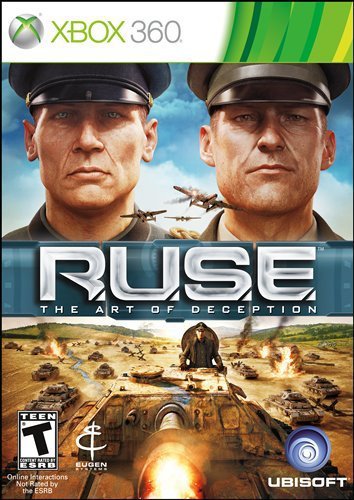 Released: September 7, 2010
Available on: Windows, Linux, OS X, PlayStation 3, Xbox 360

R.U.S.E. is an example of how to make RTS on a console and not to lose the traditions of RTS. With controls being optimized for console perfectly, you will have the same options just as the PC version has. The best part of the game and the real reason that makes it stand above others is its gameplay.

It does not use pure force combat like other RTS games do, but it more focused on information and disinformation, as you are able to spy, counterspy, make fake tanks and bases and other things. Making sure you do not waste your resources, and built correct units and use them correctly will be the reason behind a beautiful victory or hard loss.

The campaign is slow, and that is normal as it allows you to train yourself for the real challenge, the multiplayer mode, where everything will be at a faster pace.

3. Plants Vs Zombies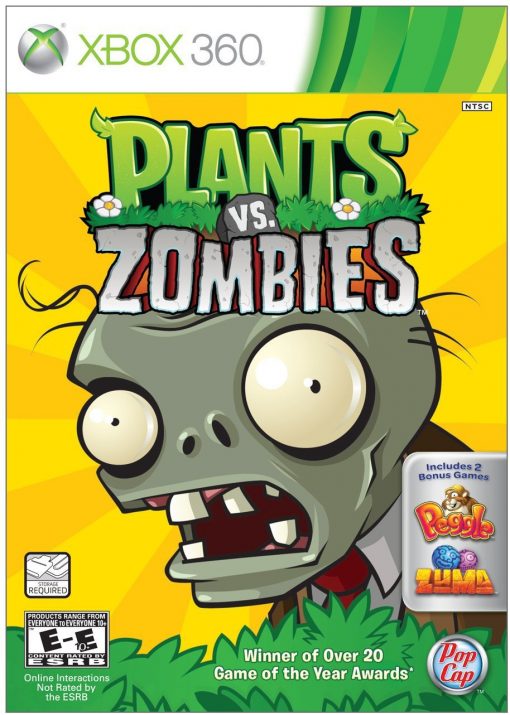 Released: May 5, 2009 Available on: Windows, Nintendo DS, Android, OS X, iOS, Windows Phone, PS Vita, PlayStation Network, Xbox Live Arcade

A lot of people would not consider this game as a strategy, but it is and fun one too. Mostly strategy games are where you have to think before you act, or it involves some kind of war. Plants Vs. Zombies is a lot different, mainly because it does not involves some huge map, but a little map with given positions and you have to fight off zombies.

This game is one of my favorites because you can enjoy it with a friend in the same room, as the game has a VS mode where players battle each other, and although it is kind of slow gameplay it is really enjoyable and fun.

The level design is simple, and it does not really need anything much more, and the gameplay still makes you look at your resources and figure out what kind of defenses to use.

4. Toy Soldiers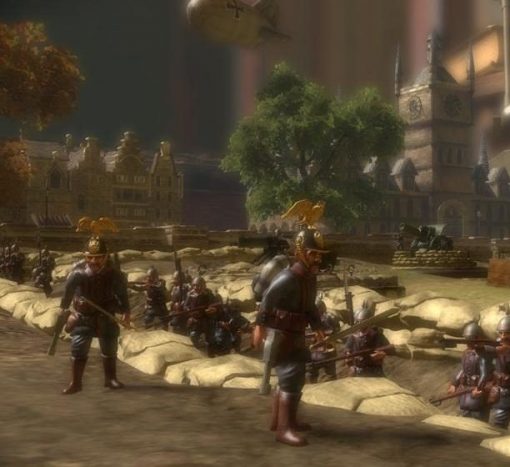 Released: Windows and Xbox Live Arcade
Available on: March 3, 2010

When you hear Toy Soldiers your probably think about those green little army men which you used to defend your living room from incoming attacks. And this game is not so far away from it, as it uses those little soldiers.

Although it will not be in your living room, this tower defense games bring something new and very well built. The A.I uses different movement patterns and will not always move the same, and with different units attacking you it will make you think twice before setting down a turret and to figure out what kind of turret you will build.

The game has a decent length campaign, with added difficulties after completions and boss fights, survival mode which will last until they finally destroy your base and even a multiplayer mode. Although the multiplayer mode is limited it still delivers a decent amount of fun.

5. Command & Conquer 3 Tiberium Wars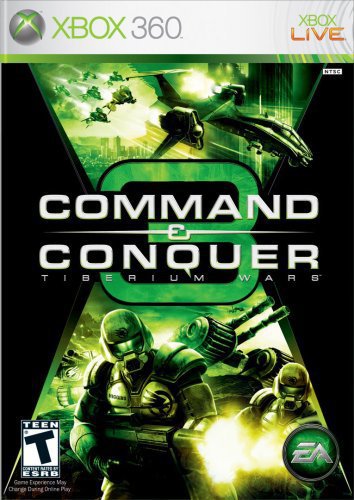 Released: May 10, 2007
Available on: Windows, OS X and Xbox 360

C&C is a long line of RTS games and with an interesting campaign with real-life cutscenes and a different view on the world and the army. The game itself is a fun fantasy, with a lot of different units and buildings.

Although after a while you will figure out which is the best and which are just useless, it will not reduce the fun in it. The transitions from PC was done really good, ensuring that the controls are not too difficult and that you still can do everything you could on PC.

The best part of Tiberium Wars is it's multiplayer, as it allows you to play with up to four players and with different types, it becomes even better. Of course, if you do not want to play against humans, you can set up skirmish matches against A.I. and try to challenge yourself.

6. Lord of The Rings Battle for Middle Earth II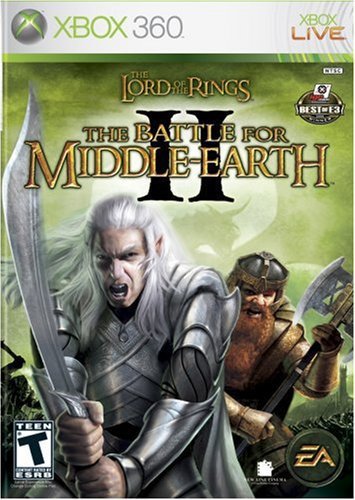 Released: July 5, 2006
Available on: Windows and Xbox 360

The battle for Middle Earth differs from other LOTR games that it finally does not follow the storyline of the movie, and focuses on other races in the same universe. So, this time it focuses on Dwarfs, Elves, and Orcs. And that is not bad, as it finally makes the game fun and not dull with some boring moments.

EA did another great job, by building the controls ground up and made a good job with it too, making the game easy to control and enjoy a brief moment of learning. Level design is beautiful and the characters are well designed too, taking the best out of Xbox. Although sometimes for the console it will be too much, and there will be sometimes when the FPS will drop a bit.

Units are well built too, as they don`t just change in appearance, but in the way, they are played too, as they have different tactics and strategies to take the best out of them.

7. From Dust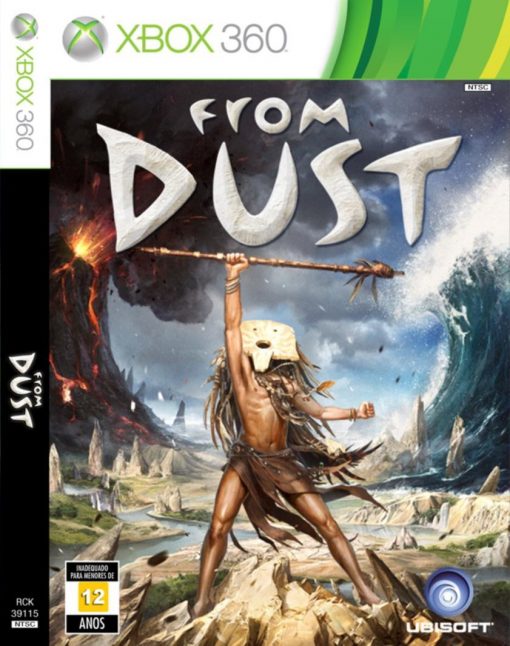 Released: July 27, 2011 Available on: Windows, PlayStation 3 and Xbox 360

As this list is filled with their own unique RTS games From Dust is probably the strangest one. When you think about a godlike game, you think that you can control everything and everyone, but in From Dust, you can only control the nature.

Your main goal is to protect the native tribes from the dangers of nature and help them expand in the vast dangerous lands, as they evolve and grow so does your power. In no time, you will be able to redirect lava, dry out water or put out a fire that endangers your people. You can't control the natives, as they will do as they wish, you can just aid them.

The game itself has smooth controls and easy to understand, and use, with really beautiful visuals, well-built physics the game is the best nature simulator even at this date, and it gives some different type of challenge.

8. Tom Clancy`s EndWar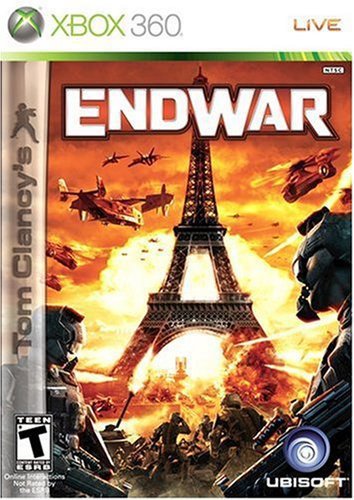 Released: November 4, 2008
Available on: Windows, PlayStation 3/PS Portable, Nintendo DS and Xbox 360

EndWar was and still is an RTS built for the console, just because it is made to ensure that you will not need too many buttons like a PC RTS would. But, the most interesting part is that EndWar uses voice command, and you can mostly command your army with your mic. It will not respond to any order, but for the written list, that is optioned for you.

But this does not mean that you will need to talk, you could easily play the game without saying a word, but it just makes it more fun. The game itself does not have any deep story behind it, and the battles will last about 17 minutes, maximum 25, as the game is focused on action and battles, not on harvesting and building.

For those who are not a fan of RTS, I really recommend this game, as it offers a lot of fun, without the long boring part, but for those hardcore RTS fans, this game may be repetitive, but believe me, try it out, as it is a great game.

9. Supreme Commander 2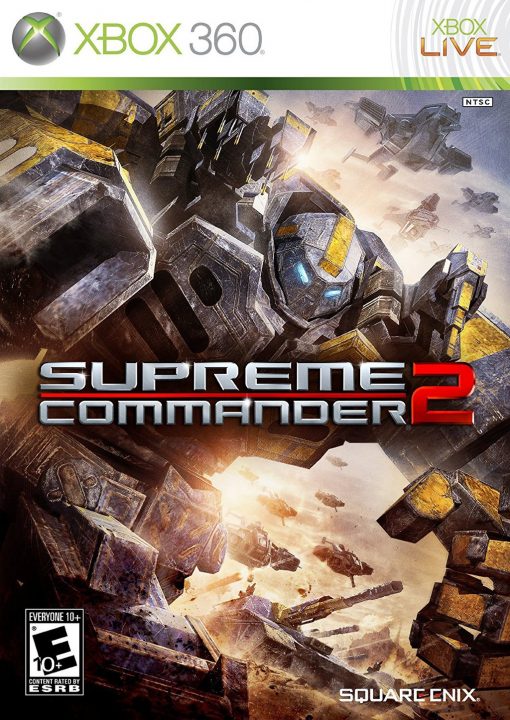 Released: March 16, 2010
Available on: Windows, OS X and Xbox 360

SCom 2 has some bad reputation, due to its predecessor's bad performance on a console. But, don`t be afraid, it performs a lot better, although it still has some glitches and graphics are bit washed out, and it is because it sacrificed the visuals for smooth gameplay, and in time you will appreciate it.

SCom 2 differs from other RTS that it is not a game where you take the few soldiers, and move them there, it focuses more on large-scale battles and battling on multiple fronts. For the giant units, you will need to spend some time researching and building, but this does not mean that the early game is boring, the smaller units are unique and fun to watch how they encounter enemies.

This makes the gameplay a lot longer, as a single battle can last up to an hour or even longer. The game will appeal to the newcomers to RTS and even the hardcore RTS players.

10. Halo Wars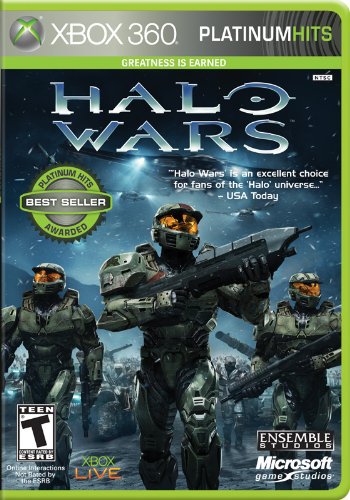 Released: February 26, 2009
Available on: Windows, Xbox One/360

When you get an Xbox, probably the first thing you purchased was one of the Halo series games, as they are the most popular on Xbox, but did you know that there is an RTS game for Halo? Halo Wars is a prequel the first entry and is actually a good RTS. The design of maps, vehicles, building, and troops are done really good, thus making you feel like you are in a Halo universe.

The game controls will take some time to get used to, as for me they felt kind off a bit. The times I played it and tested it the game ran good, and did not glitch or has any real FPS drop, but there are some reports of having severe FPS drops.

For anyone who is a fan of Halo universe, this game is a must try out, and as RTS the game did manage to have a good feel to it.