This short list will take a look at few racing games that you can consider on purchasing for your Xbox 360. This list looks at every type of racing game you should ever need, but it will not cover motorcycle type games, as I think there is none that might be worth to look at.
A lot of these games are outdated, and the multiplayer part may not work for few of them, but they are still capable of bringing a lot of joy and excitement offline and are a lot of fun in split screen or even solo.
1. Forza Horizon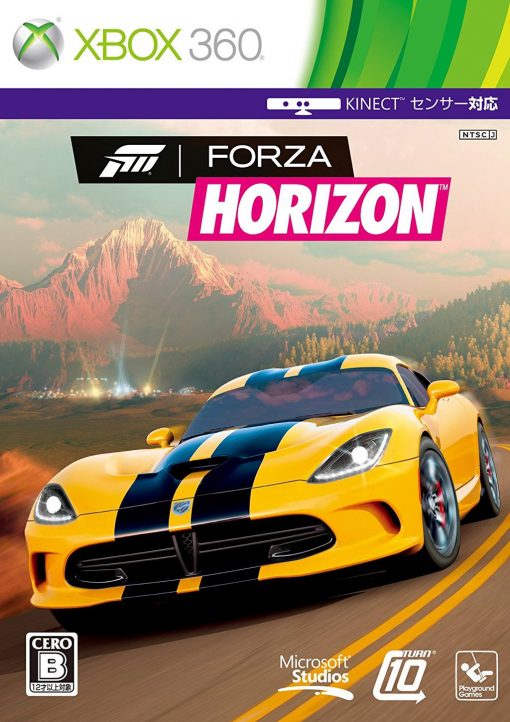 Released: 23 October 2012
Available on: Xbox 360

Forza Horizon or any other Forza game is a must get if you have an Xbox, and Horizon is the best of the free to roam racing games available on Xbox 360. Although a lot will argue with me, this game offers a lot of cool things.

First of all is the environment, the scenery changes a lot, including the roads, and the visual design is asking a lot from Xbox. Horizon offers around 300 different vehicles, kind of realistic physics, a lot of car upgrades and tuning opportunities ensuring that you could just spend hundreds of hours just tuning your cars.

The game is addictively fun and allows you to be creative with your vehicles. The best part of the game is that, if you are tired or even finished offline part, you can just go online and continue online, as it has a lot of things to do, but this time with your friends or some random strangers you just met.

2. Dirt 3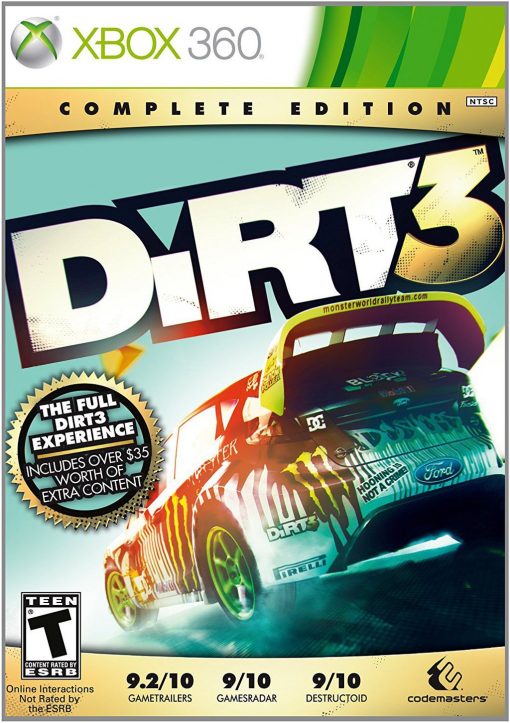 Released: October 9, 2012 Available on: Windows, PlayStation 3/Vita, Xbox 360

Dirt 3 is the predecessor to McCrae Dirt 2, but this time losing the McRae title. The game looks, and sound fantastic, with really detailed world design and car models, sound as always with these series are the best, making you feel the power of the cars. With a lot of added new features, like Gymkhana events, a load of multiplayer events the game can be likable to anyone who tries it.

The biggest beauty of the game is that it does not have too huge of a learning curve, as with the assists it can be a great game for the newcomers and challenging game for the hard-core ones. With a lot of things to do both offline and online, it ensures a lot of great hours of gameplay being enjoyable for anyone who tries it.

3. F1: 2011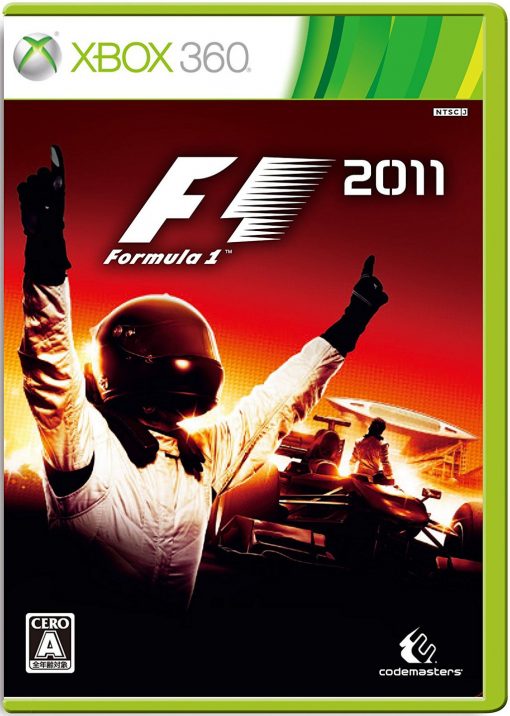 Released: 20 September 2011
Available on: Windows, Linux, OS X, PlayStation 3/Vita, Xbox 360

F1 games always had some realistic feel to it, although the older version lacked them, and had tons of issues 2011 version is much better. F1 2011 has fixed a lot of problems with previous versions of the game, and now it feels enjoyable. The game has a new physics engine, and this means that you can now feel the car, it is a lot easier to understand how the car should feel on the road.

But the game has a steep learning curve, which might throw off some players, but when you learn it, you can understand and enjoy the game. Plus, with added features like editing driving style on the go, meaning that you have to watch how you drive, to maximize your opportunity to win, enhances the feel of driving an F1 car. And split screen and CO-OP modes allow you to enjoy the game with your friends, and these modes do not make the game glitchy, as the frame rate is smooth.

This game is recommended for those who enjoy racing simulators, as the steep learning curve, and the vulnerability of the car brings the best out of F1 racing.

4. Midnight Club: Los Angeles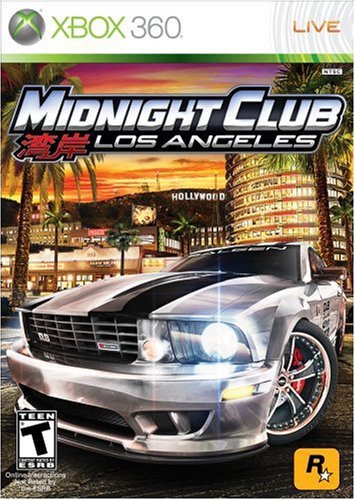 Released: 20 October 2008
Available on: PlayStation 3 and PSP, Xbox 360

Midnight Club Los Angeles is one of those racing games with really weird physics, but somehow it does not make the game repetitive, it just adds a character to it. The game offers a humble size of a car park, 43 licensed cars and four licensed bikes in total, making sure you have something to drive around. The story is straight simple, beat everyone and become the champ of Los Angeles.

With 24-hour day cycle, changing the weather, traffic and decent visuals the game has its own special thing to it, that it is really hard to explain. With interesting tuning possibilities that give a flair to your car, and you can take it online, to show off the car to others so they can rate it or even buy it from you if you want it.

Online offers different play mods, with up to 16 players, and with the track editor, you can create some race tracks for online.

5. Burnout Paradise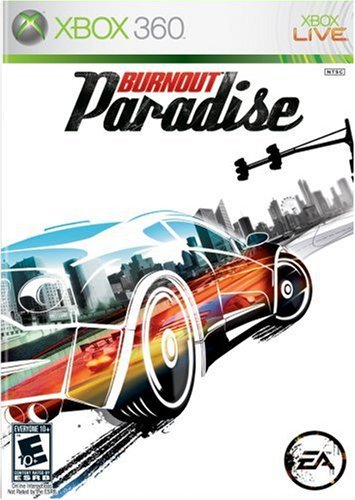 Released: 22 January 2008
Available on: Windows, PlayStation 3 and Xbox 360

Burnout Paradise is that crazy racing game, where you don't need a story or reason to enjoy it. Happening in Paradise City the place is the racing utopia, allowing high-speed stunts and crashes. Although it has a campaign with races, it does not make the game great, the real reason that this game is so damn good, is that it gives you freedom.

A lot of games has free-roam maps, but when it comes to racing they try to ensure that you will stay on some pre-determined path, but Burnout just throws you start and finish line, and says you are free to choose where you go and what road you take to win.

Burnout signature is the ability to wreck your car in some spectacular ways, and with Online capabilities, you will have a lot of time racing and trying to pull off the sickest tricks and drifts.

6. Race Driver: Grid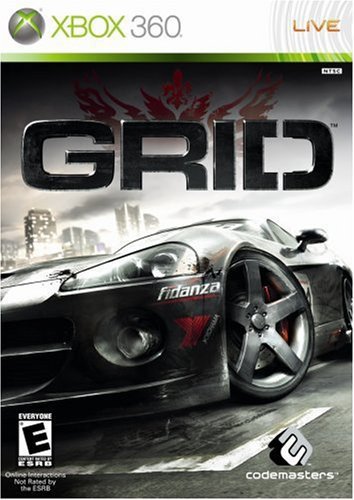 Released: 30 May 2008
Available on: Windows, PlayStation 3 and Xbox 360

Race Driver: Grid seems as a straightforward racing game, where you just compete in races to get cash and buy better cars. But it offers a bit more, by allowing you to create and run your own race team, and still be the main driver for it.

With this you can recruit your teammate, that will race for you, create your team look and pick sponsors who have their own objectives for you to fulfill. Although it still is straightforward the game has some great looking graphics, car destruction, and damage is in place and the mix of fictional tracks and real ones will make sure you are not bored so easily.

With different race types, like Touge and drifting it adds the necessary difference in the game, so it does not feel so boring. But, with online servers being shut down the game can only offer you several hours of enjoyment in single player and custom races.

7. Driver: San Francisco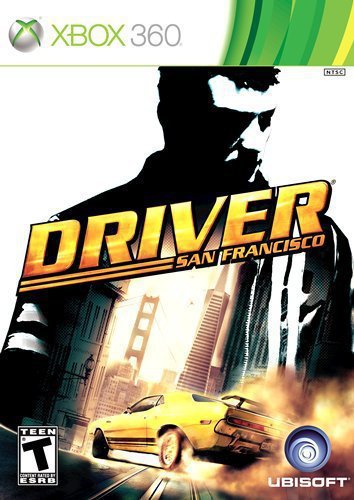 Released: 2 September 2011
Available on: Windows, OS X, PlayStation 3 and Xbox 360

Driver: San Francisco is definitely the most different game on this list, as it has nothing similar to others. This is the game that you should not consider as "real", you should consider it as an action-packed movie, where you are the main actor. As the game offers about 130 licensed cars, and the new ability "Shift" which allows you to take a control of any vehicles on the road in an instance it gives the game some diversity.

Happening in San Francisco the game has a good feel to the city, as it is always packed with traffic and people, giving life to it. There are missions to do, and tons of side quests if you want, and of course free roam split-screen and online capabilities, the game ensures that you can spend a lot of hours playing it and still not be bored.

Although it has limitations this game is more for those looking for some cool looking car crashes and action-packed driving.

8. Need For Speed: Most Wanted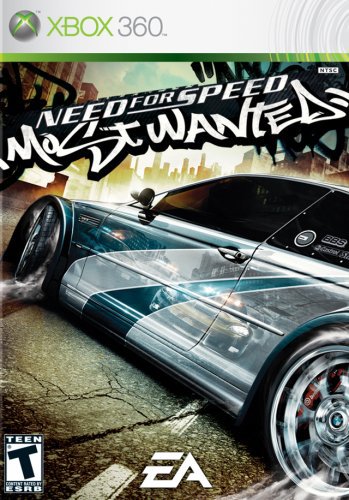 Released: 11 November 2005
Available on: Windows, PlayStation 2/PSP and Xbox 360

NFS Most Wanted is the classic in this list, bringing a lot of good memories in the times where there were not so many good racing games. The game offers about 60 customizable vehicles, with possibilities to customize its appearance and performance.

Most Wanted is a free roam racing game, where you are an illegal racer in a new town, and you have to prove yourself to be the best by climbing "The Blacklist", and get back your car which was taken from you early in the game. The game is pure fun, as you have different race types with additional cop races, where you have to lose them in a certain time or do as much damage as you can.

Although the game is outdated, it hasn't lost its charm and still is enjoyable, plus when the campaign is finished you can go to Challenger series and try to beat all of those challenges to prove that you are truly the best.

9. Forza Motorsport: 4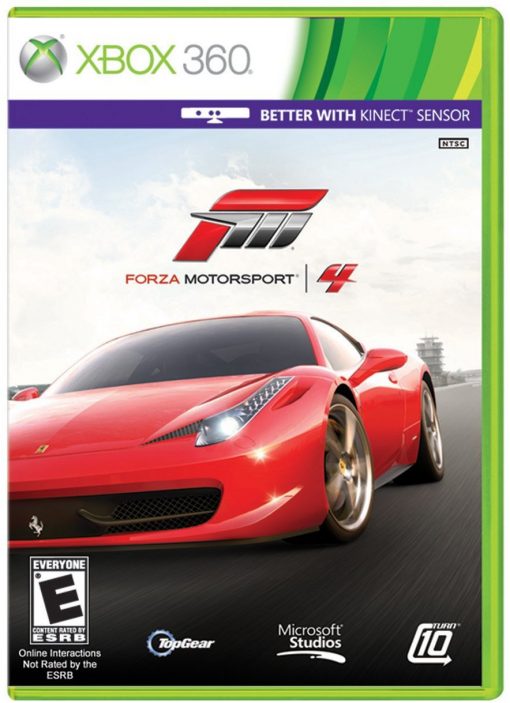 Released: October 9, 2012
Available on: Windows, Linux, OS X, PlayStation 3/Vita, Xbox 360

Forza Motorsport 4 is a great example of how to create a truly awesome racing game. Although at first, it may not differ a lot from its predecessor FM 3, the game has a lot better graphics and vehicle model design and improved physics, making the game a bit harder.

Add the newly design A.I. and the game is even better, as they will be more aggressive making the game even more competitive. But all these new changes do not mean that the newcomers will not be able to play it, as the game has a lot of assists turned on by default, making it easier to have fun, but turn them off, and even the hard-core racers will have some hard time winning some races.

With split-screen and multiplayer possibilities, the game can be enjoyed together with a friend or a complete stranger, making sure that this game is one of the must-have racing games on Xbox 360.

10. Colin McRae: Dirt 2
Released: 8 September 2009
Available on: Windows, OS X, PlayStation 3/PSP, Xbox 360

Dirt 2 is not your typical rally game, and that is because mostly these games consist of some kind of simulation type physics making the game a bit frustrating at moments. Dirt 2 mostly is an arcade type rally racing game, and that's not that bad, as I felt that it makes it more fun, with an additional point to point race tracks, there were few new ones like Landrush, Domination, Gatecrasher and Last Man Standing race event.

But it does a good job by putting you into a novice racing star, by making the menu and the whole pre-race happen in an RV and its close proximity, and it feels cool when you step out and there is a ton of people around you. So, Dirt 2 is not a game for those looking realistic driving physics, it is for those that are looking at some good-looking maps and vehicle models, and that just wants to have some great fun with friends while racing off-road.

Although this should not make you avoid this game, it is still very great game, with little issues and stable frame rate where you can just have some fun.