Every device or computer must have a drive upon which it can save information. For computers, the drive is either an SSD or HDD. And you might wonder which is better: SSD or HDD.
While you may hear a lot about which of these is superior, there is much more you have to know about each option to really get an idea of how they compare. So, we're here to help you decide which is better: SSD or HDD.
What Is an HDD?
HDD stands for hard disk drive. PC Magazine explains it is the traditional drive used in most computers since the earliest times of computing. In the beginning, HDDs were incredibly large in physical size, but they held very little information.
By the 1980s, they had shrunk in size to 5.25 inches. These days, they are usually 3.5 inches for desktops and 2.5 inches for laptops. Today, you can get an HDD that holds up to 10TB of data.
It is a non-volatile storage option that keeps the information permanently on it. An HDD uses spinning metal platters coated in magnetic material and a read/write head.
You can think of it as a record player with the record as the hard disk and the needle and arm as the transducer. It works in a similar way as the transducer will read information from the hard disk. It can also write information.
Recommended Read: Top 10 External Solid State Drive Best Sellers 2019
What Is an SSD?
SSD stands for solid-state drive. SSDs are a much newer technology than HDD. Intel explains that it gets its name from the fact that it has no moving parts. It is just a solid piece that stores data in integrated circuits. An SSD has the same essential function as an HDD to save data, except it uses flash-memory chips called NAND.
SSDs can be very small. The typical size is 2.5 inches, but that is mainly just to allow it to fit in the standard size spots made for HDDs. They can go much smaller. For example, the M.2, which can mount directly on a motherboard, is about the same size as a stick of gum. Due to the size, SSDs are pretty standard now as the drive on most laptops and desktops except for lower-end models.
When it comes to capacity, there is a difference from HDDs. They used to max out around 2GB, but now the highest is around 8TB. A typical size, though, is 250GB.
Which Is Better: SSD or HDD — A Direct Comparison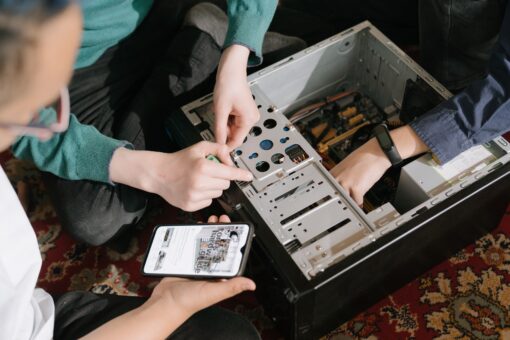 In general, HDD and SSD are the same basic thing. They both serve as a drive for a computer and hold permanent data. Either of them can be internal or external. They both can boot your system.
However, there are some very distinct differences that you want to consider. When comparing HDD vs. SSD, you want to think about the following:
Size
Capacity
Speed
Cost
Durability
Longevity
Power
Noise
Size
When it comes to size, SSD wins easily. It just doesn't have the limitations that an HDD has. You can't really go smaller with HDDs than the 2.5 inches they are currently. There have been some attempts to reduce the size, but it hasn't worked.
SSDs can still get smaller and probably will. The only reason many come in at the 2.5-inch size is for compatibility with a system made to accommodate HDDs. There's no need for them to be so large.
Because SSDs have the ability to be smaller than HDDs, it offers a lot of flexibility in computer design. This is especially important as computers are popping up in smaller and smaller devices, such as watches. It's also why most laptops on the market have SSDs instead of HDDs.
Capacities
Capacity is where HDD has the edge. It's not because SSDs cannot offer a lot of storage. It's because of the cost of a higher storage SSD.
You'll find that SSDs generally max out at 2TB. Finding something larger is not going to be easy because they just don't make them for sale to consumers.
On the other hand, HDDs come in sizes up to 10TB, which is incredibly more storage power than 2TB. You have to consider that the more storage your drive offers, the more data you can keep on your computer without affecting function and performance.
Speed
When it comes to speed, which is better, SSD or HDD? SSD wins this race. It comes down to how each type of drive functions.
Because an HDD has moving parts, it takes time for it to warm up and get going. SSDs don't have this issue. You turn them on, and they are ready to go.
An SSD boots in seconds. It runs programs faster because it can access the stored data quicker. It also transfers data more quickly.
An HDD is slower overall. It has to get the disk moving and read/write it every time you want to access the drive. In addition, an HDD can become fragmented, which means the data is scattered on the drive instead of lying in a continuous block. That cannot happen on an SSD.
When data is not in a block, the HDD has to search around for it to access, which slows it's functioning down. You can defragment the drive, but that, too, takes time and effort on your part.
Cost
SSDs are more expensive than HDDs. As mentioned, you will get more disk space with an HDD for cheaper. SSDs can be almost double the amount of an HDD with the same storage. A good example is when you compare this SSD to this HDD.
Seagate FireCuda 510 1TB Performance Internal Solid State Drive SSD...
Meet the high-speed SSD for pro-level PC gamers and creative pros—delivering up to 3450/3200MB/s sequential read/write...
High IOPS ensure consistently smooth streaming, high-speed PC game downloads, and seamless application usage
Ultra-slim M.2 2280 form factor is designed to handle the sustained abuse of top-tier gaming PCs and gaming laptops
HDD is older technology, so it's going to remain more budget-friendly. Until things start to even out and SSDs are not the new kid on the block anymore, you can expect to pay more for them.
Durability
Looking again at the general function of each type of drive, you'll discover that an SSD is much more durable than an HDD. HDDs have moving parts, whereas SSDs don't. It makes all the difference.
You can't drop an HDD without the risk of damaging the parts. Even a bump could damage it. This is why laptops usually use SSDs.
Longevity
Longevity is a tricky one. Just looking at the general lifespan, HDDs win. They can wear out from constant use, but it'll take a very long time.
However, the cells in SSDs can only withstand a certain number of times being written and erased, which is the measurement known as a TBW rating. The TBW rating was fairly low in the past, but technology is advancing, and now an SSD will likely outlive the device it is in.
The bottom line here is that HDDs and SSDs are pretty equal when it comes to longevity.
Recommended Read: What to do When Your iPad is Disabled
Power
Again, the moving parts on an HDD are a negative. Because it has the spinning platters and constant need for energy, HDDs will use more power than SSDs. According to Avast, this is a benefit to having SSDs in laptops because they won't use as much of the battery life.
Noise
Because HDDs have physical parts that move, they will be louder. SSDs make no noise, actually. They are a non-mechanical device. HDD noise may be minimalized due to technological advances, but an HDD is always going to make some sound.
How to Choose Between SSD and HDD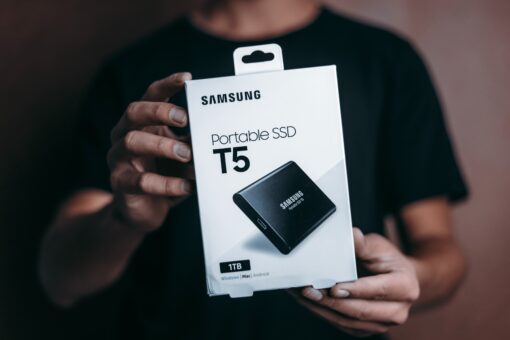 Both options have their pros ad cons. You have to weigh the details and features of each when considering what is best for you. Think about your needs because that will usually dictate which drive is the best choice.
HDD is best
An HDD may be the best choice if you have a lot of data to store. Video collections or other multimedia will take a lot of space. You can easily max out an SSD.
It is also a better purchase if you have a low budget.
Bestseller No. 1
Seagate BarraCuda 2TB Internal Hard Drive HDD – 3.5 Inch SATA 6Gb/s...
Note: Graphics May Vary and Size (3.5") refer to the size of the data platters not the size of the hard drive mechanism
Store more, compute faster, and do it confidently with the proven reliability of BarraCuda internal hard drives
Build a powerhouse gaming computer or desktop setup with a variety of capacities and form factors
Bestseller No. 2
WD_BLACK 5TB P10 Game Drive - Portable External Hard Drive HDD,...
Available in capacities up to 5TB(1) that can hold up to 125 games(2), so that you can save old favorites and still have...
Comes with an 18-inch (457mm) USB Type-A to Micro-B cable with SuperSpeed interface up to 5Gbps. (Cable length may...
Compatible with Xbox Series X|S (play and store Xbox One games / archive Xbox Series X|S games) and PlayStation 5 (play...
Bestseller No. 3
SSD is best
For people who stream or use cloud storage for the most part, an SSD may be the best option. It is especially good for those who want portability. Anyone who wants quick data access will also prefer SSD. This type of drive is probably better for anyone who needs to minimize noise, such as musicians recording their own music. It's also usually the top choice for gamers.
Bestseller No. 1
SAMSUNG 870 QVO SATA III 2.5" SSD 1TB (MZ-77Q1T0B)
GO BIG, DO MORE: The 870 QVO is Samsung's latest 2nd generation QLC SSD with up to 8TB of storage capacity
ENHANCED IN EVERY WAY: With an expanded, SATA interface limit of 560/530 MB/s sequential speeds, the 870 QVO improves...
BOOST CAPACITY: The 870 QVO is available in 1, 2, 4 and 8TB
Bestseller No. 2
SanDisk 1TB Extreme Portable SSD - Up to 1050MB/s - USB-C, USB 3.2 Gen...
Get NVMe solid state performance featuring up to 1050MB/s read and up to 1000MB/s write speeds in a portable,...
Up to 2 meter drop protection and IP55 water and dust resistance (3) mean this tough drive can take a beating
Use the handy Carabiner loop to secure it to your belt loop or backpack for extra peace of mind
Bestseller No. 3
SAMSUNG 870 EVO 2TB 2.5 Inch SATA III Internal SSD (MZ-77E2T0B/AM)
THE SSD ALL-STAR: The latest 870 EVO has indisputable performance, reliability and compatibility built upon Samsung's...
EXCELLENCE IN PERFORMANCE: Enjoy professional level SSD performance with 870 EVO, which maximizes the SATA interface...
MORE COMPATIBLE THAN EVER: 870 EVO has been compatibility tested for major host systems and applications, including...
Which Is Better: SSD or HDD?
Returning to the original question, "Which is better: SSD or HDD?" we have to be honest. SSDs are usually going to be superior to HDDs. However, due to budgetary concerns, SSDs may not always work for all users. The bottom line is that you have to consider what you can afford and go from there when choosing which type of drive you will buy.
Last update on 2020-08-20 at 15:37 / Affiliate links / Images from Amazon Product Advertising API