San Jose, California – Just a couple days ago, on 22nd of August, Western Digital delivered a press statement on their new My Book Duo 20TB external hard drive. The new and improved storage drive/RAID system comes not only with tons of storage space but also with a design and performance update for the entire My Book Duo hard drive lineup. The new My Book Duo has already reached a couple major retailer sites and can already be purchased.
20TB of capacity!
Although it's far from an astronomical number, 20TB for a device as compact as the new My Book Duo is quite impressive. Although currently many of us still struggle with filling up just 1TB of storage, in the near future, spacious data formats for 4k video and various VR experiences will become much more common. So future-proofing your system with a 20TB RAID storage isn't as crazy as it might seem, plus, photo and video editing professionals will already find a use for these huge drives.
Plus, the new My Book Duo 20TB costs $800-850 (depending on the retailer) or 4 cents per GB, making it one of the cheapest 20TB pre-made RAID systems currently out there, with most others reaching 4-digit price tags. However, currently, the smaller 12TB and 16TB versions of My Book Duo seem to be cheaper (3.7 & 3.75 cents per GB, respectively) than the new 20TB monstrosity, so keep an eye out for any price changes if you're looking to pick up one of the new models of this desktop storage device.
Performance and design update for the whole Duo lineup
Alongside the increased capacity model, WD also released updated versions of all other My Book Duo models as well. The new 4TB, 6TB, 8TB, 12TB, and 16TB models feature the same design that the regular, single-drive My Book has been rocking for the past couple years. Although the new Duo half an inch taller than the old one and bit wider and thicker as well, you'll barely notice the difference. Mainly it's just an updated, more modern design that helps the Duo fit in among other more recent WD products.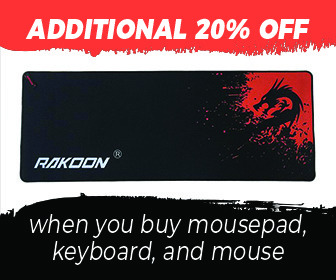 But arguably the most important part of the update is the new (promised) performance of up to 360MB/s in RAID0 configuration. For comparison, the older My Book Duo had a manufacturer top speed estimate of 324MB/s. If the new version is to constantly and reliably reach near the estimated speeds, it might also be one of the quickest pre-built RAID systems for the money. The old 2-year warranty has also been increased to a full 3-year limited warranty. Plus, the new model uses the USB-C connection and comes with both USB-C to USB-C cable as well as a USB-C to USB-A one.
Overall, the new 20TB My Book Duo models stands out as one of the largest storage devices from one of the two largest hard drive manufacturers right now. Not only that, the long-awaited, new and improved versions of all My Book Duo capacities will deliver even more performance than the older models alongside a more reliable warranty and a more modern design.