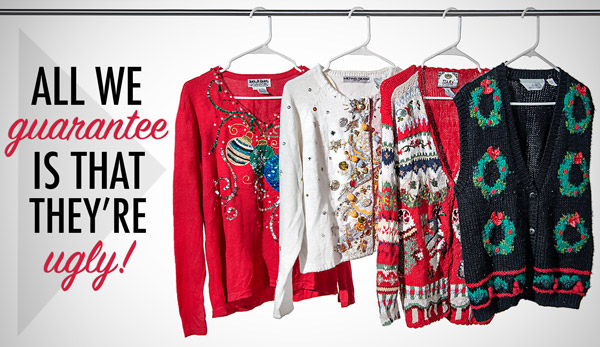 Winter is not coming, winter is already here, and we all need to be as warm as possible because the cold isn't going to be very generous for our internals. Sweaters are a perfect way to let the heat settle in and for the cold to just go away. But since the Christmas is just around as well you're going to prefer having a sweater that can make someone's day. Also, make sure that they remember you because the sweater just simply looks ugly. Here is the list of the top 10 ugliest Christmas sweaters one can ask for.
10. Christmas Present Sweater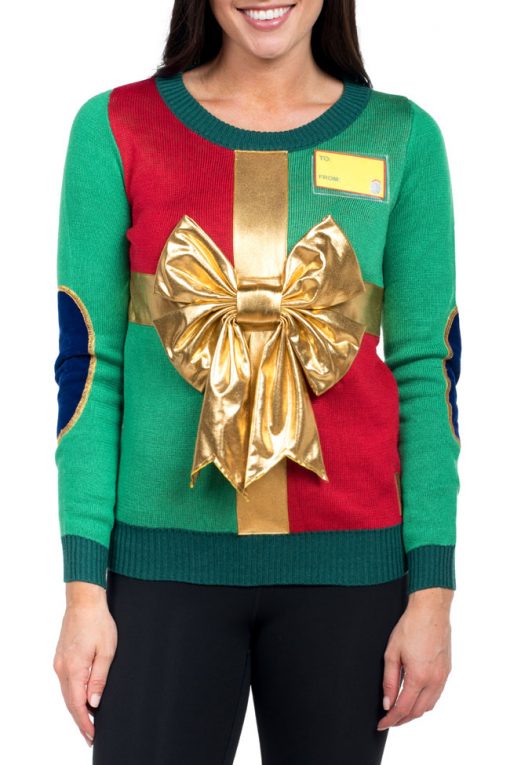 We will start our list with this beautiful Christmas sweater that is aiming to give the best present to anyone, and even the sweater itself is in a shape of a present, so there is no other way that you can make them feel better. The sweater is ugly but is cute at the same time. It also has a giant golden knot in front of it. So that whoever wears and whenever wears it, can't just get you out of mind that easy. This sweater can also be customized.
---
9. Beer Pong Sweater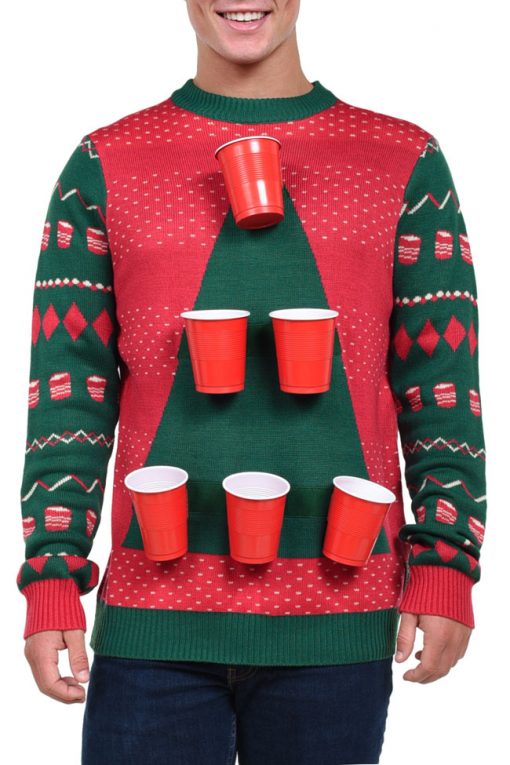 Like seriously? You are a big fan of playing beer pong, or someone else is, nothing can get better as a gift than this one. A nice and warm perfectly knit sweater with all of the glasses hanging from its front. Probably isn't going to be a good thing to travel with as people might just hit you with the balls but still it is going to make the best ugliest Christmas sweater ever. Hey! They also give you the ping pong balls so double the deal!
---
8. Crazy Cat Lady Sweater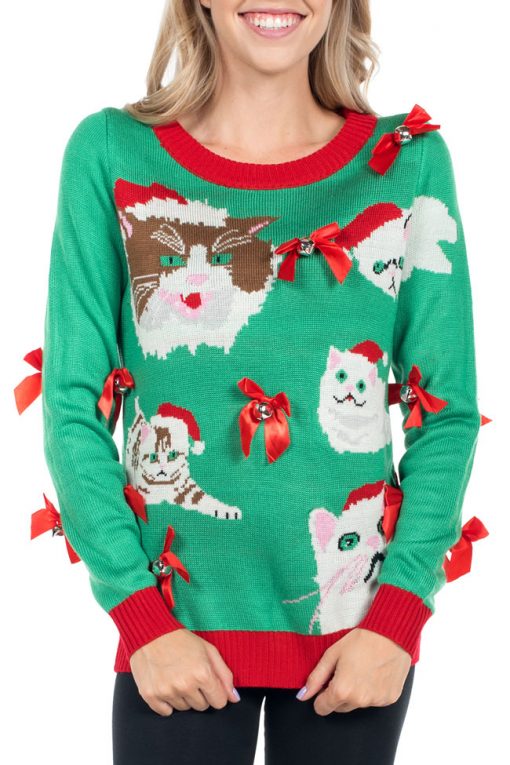 No matter what, you are never going to prefer her being cold or catching the flu from the cold weather. And it is going to be the best choice when you are going to have a lady who is a big fan of cats. Crazy Cat is going to double the fun and also make sure that you come around buying it as well. Did we tell you that the cats are not the only thing on it, but it is also going to have the ugly Santa hats as well? Yes! Christmas will be made more special with this one.
---
7. Whoopi Booty Shakin Sweater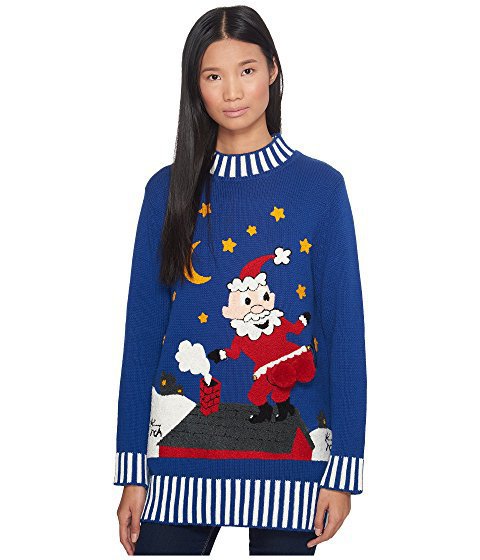 Whoopi Booty should be enough to ring a bell for you and make you realize what it's going to be, yes you can guess. If you still can't then we must tell you that you are going to have a big naughty Santa with swollen buttocks twerking on top of the sweater. It is going to make everyone laugh who will have a look at you and whatever you're wearing you will not feel like hiding it under a jacket or anything else.
---
6. Rick and Morty Happy Human Holiday Sweater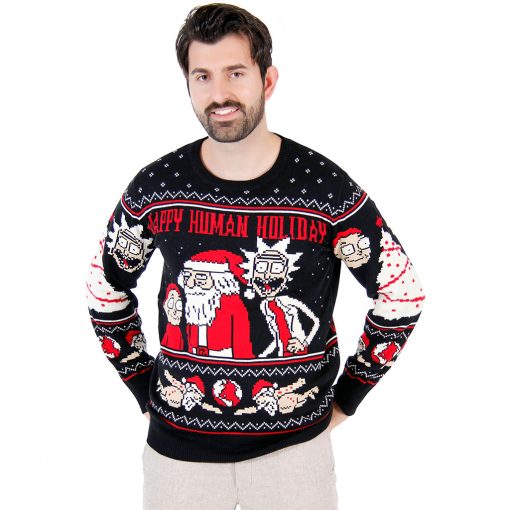 Nothing beats Rick and Morty now a day the cartoon series that has truly taken over the entire channels with all of their best episodes and on spot memes on Facebook. Having them on your sweater is going to make this Christmas light up as well because they are already going to be on many cakes. It's everyone's favorite drunk grandpa and grandson.
---
5. Whoopi Separated at Birth Sweater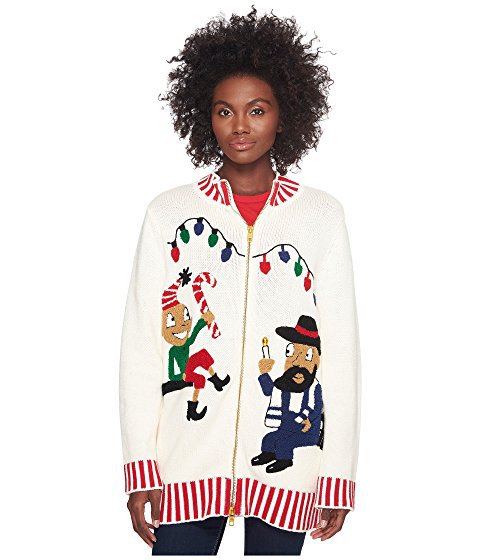 Zips are important for some people even when it comes to the sweaters. This very zip up version from none other than Whoopi Goldberg is going to make the best collection ever. It is also the best of both worlds for those who celebrate Chrismukkah! The colors have been selected very carefully so you can wear it almost anywhere and the price is also very good and negotiable so that everyone can get their hands on it. With stripes on the collar and also on the sleeves, it is all colored in Christmas.
---
4. Naughty and Nice Two-Person Sweater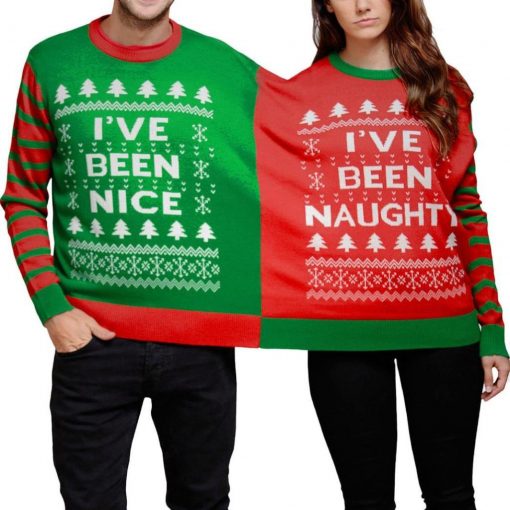 For everyone who has been attached at the hips or simply just can't let go this Christmas they in for a big deal as this sweater is going to keep everyone busy and totally in depth with the beauty of the best day in a year. The right part of the sweater is showing the nice person and the left side the naughty one. A fun take on the sweater just like everyone wants to have.
---
3. 3D Sweater with Stuffed Moose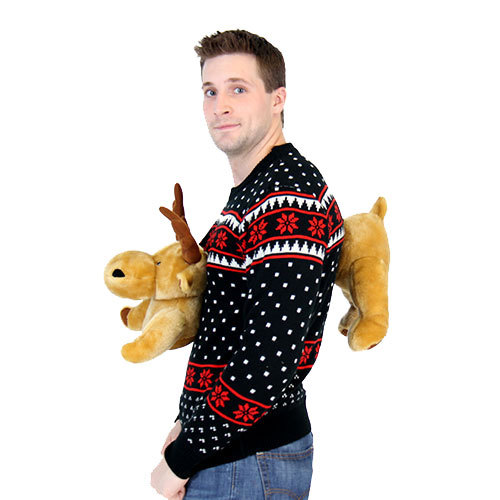 Yes! 3D sweaters are a thing and they do exist. This sweater is going to do nothing but concentrate on giving you two things. Keeping you warm and also making sure that every single head turns yours. This sweater is special because it will have a moose going through your chest and stomach and it gives the effect that it has entered you. A not so ugly but perfect Christmas sweater everyone is going to love.
---
2. Women's Stocking Stuffer Sweater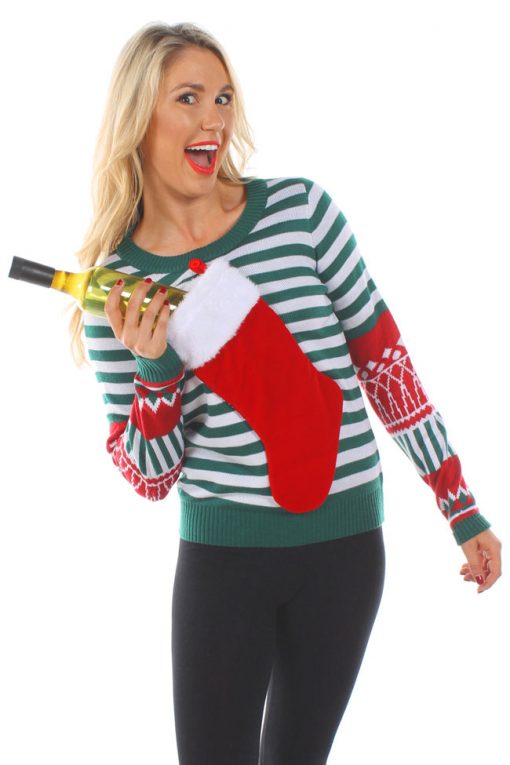 Isn't it that time of the year when you just have to drink all of yourself up with the wine and you want to spend your time on the couch and make sure that there's nothing on your schedule? Yes, it is. But what makes this sweater special is that it was not that easy having wine before than this one. As it has a giant Santa sock on top of it that can hold anything but mainly it will come in handy in holding the wine bottle so that you can walk anywhere, you want to with ease. It's also, on sale.
---
1. Digital Crackling Fireplace Sweater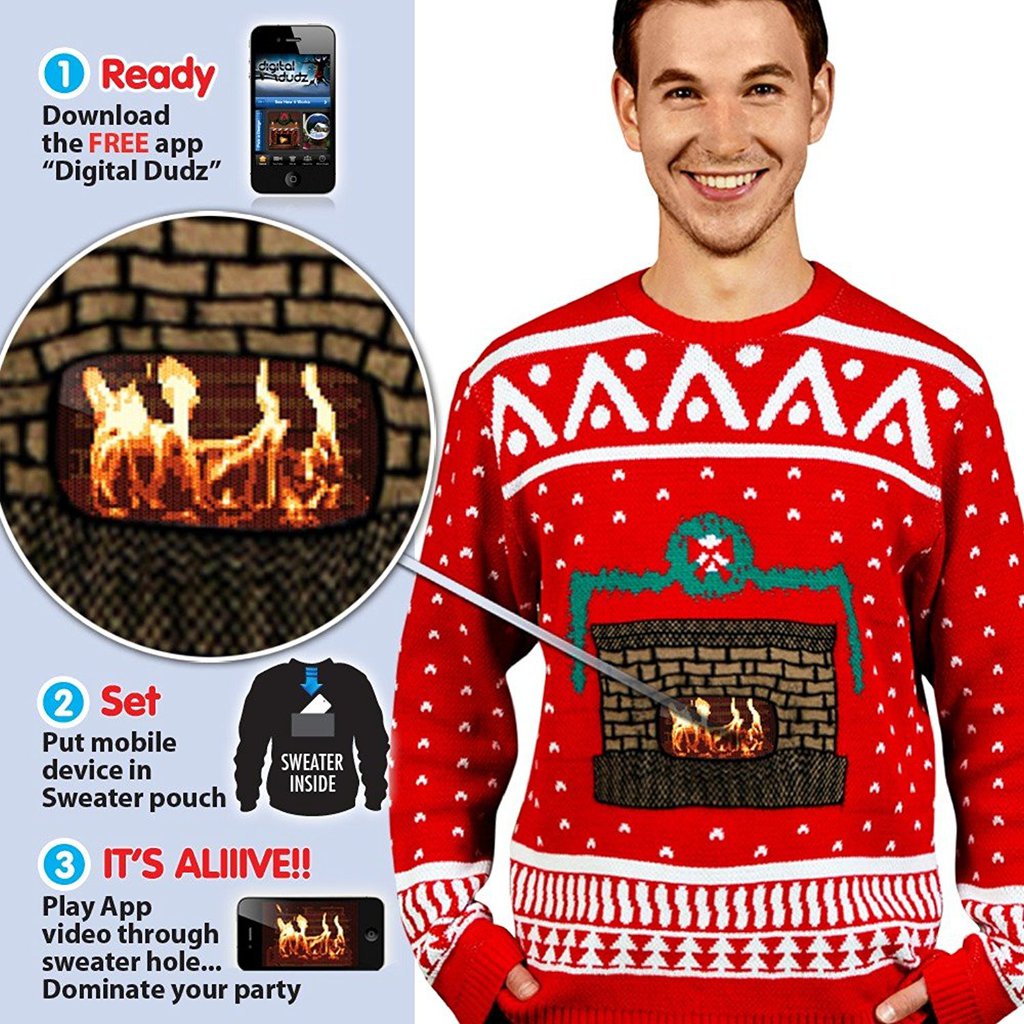 Last but not least comes the digital option that is going to make not just your day but also the person's day who will have a look at your sweater. All you need to do is download the app and then place the phone in the cut out later you can have a fireplace running.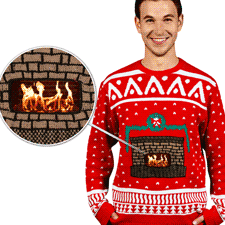 ---