Our Tunnelbear VPN review takes into account all the features you need in a VPN – privacy, speed, number of servers and server locations, download and installation, customer service, pricing and ease of use.
Keep in mind that VPNs are always changing the number of servers and server locations they feature, sometimes every month. Always check the VPN's website or ask the customer service representative for an up-to-date list of servers.
This Tunnelbear VPN review delves into all the ways a Virtual Private Network, or VPN can make your online experience safer. A VPN:
Blocks internet trackers
Defeats ISPs that try to throttle your connection
Streams media faster
Hides your IP address
Allows you to connect safely when traveling
All VPNs, with varying degrees of success, shield your data from hackers and third parties, even on public Wi-Fi networks. A VPN won't log your activity, and will have a strong encryption protocol.
About the Company
Tunnelbear was founded in 2011 by Ryan Dochuk and Daniel Kaldor. The company is based in Toronto, but they have servers all over the world. The company is incorporated in Delaware and is now owned by McAfee Antivirus.
Privacy
Tunnelbear won't store IP addresses of anyone visiting their website. The VPN doesn't store DNS queries from connected users, or IP addresses when you connect. Tunnelbear won't keep logs on your activity.
This VPN doesn't store your credit card, but they can locate the information via their payment partners.
Tunnelbear doesn't sell your data to marketing firms, and there are no strict data retention laws in Canada. The company may give out some non-data information, but they try to avoid doing this. Use a VPN located in the Caribbean or Switzerland if you want total hands-off policy per your information and data.
TunnelBear Terms of Use state that users can't distribute copyrighted material. Users must follow the laws of their country. Canada is one of the Five Eyes countries, along with the U.S., U.K. Australia, and New Zealand.
Read more privacy information on the Tunnelbear website.
Encryption and Security
OpenVPN is the default protocol and recommended for Android, Mac, and Windows. Apple (iOS) devices, such as iPads and iPhones, use the IPSec/IKEv2 protocol.
Newer iOS devices receive IPSec/IKEv2 protocol; older iOS devices receive the questionable IPSec protocol. The IPSec protocol may not be as secure as the other protocols.
OpenVPN and IPSec/IKEv2 use 256-bit AES encryption, the same protection used by the U.S. military and government. The IPSec uses 128- bit encryption, which is good, but not foolproof.
Tunnelbear has a Diffie-Hellman key exchange for making sure you're connecting to one of Tunnelbear's servers instead of an interloper.
A feature called VigilantBear is unique to Tunnelbear. This extra layer of protection keeps your data safe while you connect and disconnect. VigilantBear acts like a kill switch if your Wi-Fi moves between access points or drops off during internet sessions.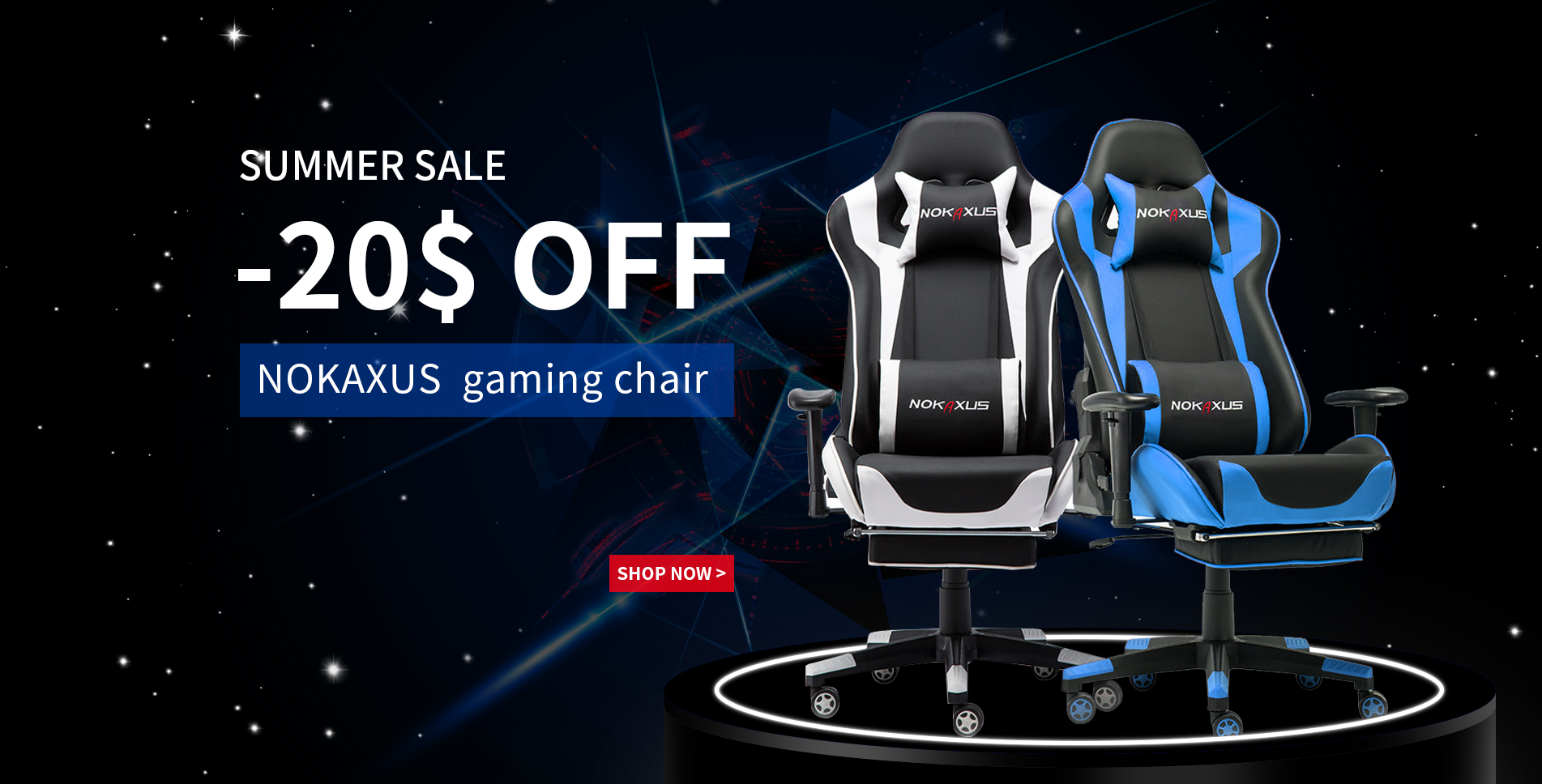 Experts have found few flaws in the Tunnelbear code, and the VPN can spot IPv6 and DNS leaks. User reviews and technical studies indicate that Tunnelbear provides top-notch security that's almost impossible to crack.
However, the 1,024-bit DH group used with the Diffie-Hellman key exchange may not be strong enough to ward off powerful attackers on older iOS devices.
GhostBear
There's a special privacy feature called GhostBear Stealth to help you bypass firewalls. GhostBear makes your encrypted data even safer. This feature gives you an even harder to decipher layer of protection to keep your data away from ISPs, businesses, and governments.
GhostBear hides traffic on Open VPN so you can get around the "Great Firewall of China" and other tough firewalls. GhostBear uses obfsproxy to deter firewalls from blocking sites.
Obfsproxy transforms TOR traffic between the bridge and the client. Censors will see the transformed traffic instead of the TOR traffic.
GhostBear is available for Windows, Androids, and Macs. You can't use iOS/iPhones/IPads because the iOS system is designed in a way that makes using GhostBear impossible at this time.
Don't enable GhostBear if you're currently connected to TunnelBear, as GhostBear will slow down your connection or prevent it from working. You won't be less secure if you don't use GhostBear.
The ISP you're using may detect the encryption if you can't connect or maintain a connection with TunnelBear. The ISP may throttle or block the connection. Enable GhostBear if you notice this happening. Contact TunnelBear customer service if you still can't connect.
Ad Blocker for Chrome
Chrome ad blocker from Tunnelbear blocks tracking and other methods of marketing as well as advertising. You can decide whether to block all marketing or keep certain types of content or advertising.
Independent Audit
Many VPNs have gotten in trouble for overstating their speed, security or selling bandwidth. Tunnelbear provides third-party audits to verify their service claims. The company claims that it's the only VPN to offer such an audit. Our research shows they're right – we found no evidence of other VPNs with third-party audits.
Their last independent audit occurred in October 2018 and was undertaken by Cure53. The audit showed that the VPN had few informational errors, three critical five high, three medium and seven low issues. The errors were fixed immediately, according to the report.
Usability
Use Tunnelbear on Windows, Mac, iOs, and Android. There are browser extensions for Opera. Firefox, and Chrome. This VPN also offers an extension that prevents tracking and can be used on its own or on any of its services. This VPN isn't compatible with Kindles, Apple/Android TV, Windows mobile phones, and Xbox or other gaming systems.
There are browser extensions for Opera. Firefox, and Chrome. These add-ons make your browsers safer and allow you to browse in private when you go to a different location. The browser add-ons will encrypt your web traffic while you use that browser. You won't be protected if you use another browser.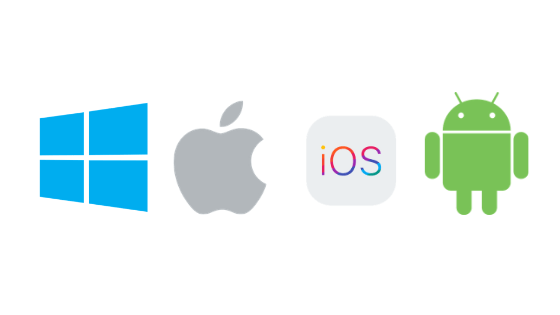 Download and install the Tunnelbear app that's best for your device if you use different browsers. Use a browser add-on if you use one browser exclusively when you are online.
Other VPNs, like Express, Nord and IPVanish, allow you to set up routers easily. Some VPNs even have their own routers. Routers aren't listed as a compatible device on Tunnelbear, and you can't manually configure your router to work with Tunnelbear.
Download and install the app, agree to the terms and select a folder to store it on your device. Select a server to connect to, and you're now ready to surf the web via a VPN.
Click on Settings to choose or disable VigilantBear and other advanced features.
The Tunnelbear app is easy to use regardless of your device. The app shows your actual location, the tunnel in use, and the server location (where you appear to be located). There are advanced settings availed if you want them, but the basic interface should be enough for casual or beginning users.
There's a Trusted Networks tab, where you can add networks and command Tunnelbear to connect to a VPN server when you use a public Wi-Fi spot or any other unknown network.
Manage your payments and subscriptions or use the ticket system for questions and other support by using the Account tab. You also log out under this tab.
There's 3D touch for Smartphones, so you connect to Tunnelbear from the home screen. Once you connect, you'll stay connected unless you turn off the service.
PCMag has given all Tunnelbear apps (Except the one for iPhone) its Editor's Choice Award. Tunnelbear has a whimsical online mascot (the Tunnel Bear), and a design that
makes the app easy to use and fun. Young and novice users will like the non-technical layout.
Tethering
Using your phone as a modem, or tethering, involves sharing your iPhone or Android. Internet connection with other connected desktops or laptops. You can connect a mobile phone with computers over Bluetooth, wireless LAN, or by using a cable.
Tunnelbear allows tethering, but the VPN has to be active on all devices you want encrypted. Tethering and VPN protocols work on different layers of the network. Data from a tethered device will leak outside the tunnel and remain unsecured even if Tunnelbear is active on your phone.
Download Tunnelbear on your phone and computer for secure browsing on both devices. When Tunnelbear is on the phone, and not on the computer, the data from the computer won't enter the phone tunnel and will remain vulnerable, despite being tethered.
Install Tunnelbear on every device you want to use. Don't attempt to piggyback one device off another – you data may not be protected.
Customer Support
There's an extensive knowledge base on the Tunnelbear website. You'll need to log in to your account to contact a representative. There's not much information available on the company's website about the methods used by CSRs.
You'll need to use an online ticketing system for support. There's no live chat, so if you need an answer in minutes instead of hours or a day, you may be out of luck. In most cases, it shouldn't take more than a few hours for a rep to get back to you. Tunnelbear has a Facebook page, however, and it's listed as being very responsive to questions.
Tunnelbear for Teams
Tunnelbear has special pricing and services for businesses that need VPNs for their remote workers. Users can use Wi-Fi from any location and browse in private from any local network or ISP.
Every member of your team can connect all of their devices, including Smartphones and tablets to any secure server. (There is a five device per team member limit.)
All you need to do is add the email addresses of everyone on your team and invite them to Tunnelbear. The cost of Tunnelbear Teams is $69.00 per member.
You'll get centralized billing and easy team management options, along with priority customer support for any glitches or questions.
Pricing
Tunnelbear offers a Giant plan with unlimited data for $9.99 monthly. Pay for a year in advance, and you'll shell out $5.00 a month instead of $9.99 with the Grizzly plan.
Tunnelbear doesn't offer a money-back guarantee, so it might be a good idea to try out the free plan before committing to a paid one. Refunds for service may be considered by the company on a case-by-case basis for bad service or outages.
Compared to Nord and ExpressVPN, Tunnelbear is a bargain. (ExpressVPN charges $12.95 for the month to month plan, NordVPN charges $11.95 monthly.)
Private Internet Access charges $6.95 monthly, $3.33 yearly and $2.91 per month if you pay every two years. Windscribe charges $4.50 a month, or $3.75 per month when paid yearly.
Tunnelbear has a free monthly plan, which has a limit of 500MB per month. The data allowance on the free plan is minimal, but you can check out the service and test its speed and privacy capabilities. Tweet about the company, and you'll get more data.
Upgrade to one of Tunnelbear's paid plans if you like the service.
Pay for Tunnelbear with your credit card or anonymously with Bitcoin.
Servers
Tunnelbear has around 1800 servers in over 22 countries. This VPN service is near the middle when it comes to the number of servers and locations. A large number of servers is generally better, but the VPN must have excellent security and speed to satisfy customers.
Most of the big-name VPNs have at least 3,000 servers. NordVPN has 5382 servers in 61 countries, including Russia, Israel, Turkey, Indonesia, and the United Arab Emirates. CyberGhost has 3632 servers in 59 countries. ExpressVPN offers over 3,000 servers in 94 countries and 160 server locations.
Avast VPN, which has 55 servers in 20+ countries, is near the bottom of the list when it comes to server numbers.
A wide array of geographic server locations gives you more ways to spoof your location, and it helps you find a server close to you when you travel. A local server gives you better speed and is less likely to drop out than one in another city or country.
Tunnelbear offers servers in Canada, the U.S., the U.K., Spain, Germany, France, Japan, Norway, Italy, Ireland, Switzerland, the Netherlands, Sweden, Singapore, Romania, Brazil, India, Hong Kong, Australia, New Zealand, Denmark, and Mexico.
Unfortunately, Tunnelbear lacks servers in the Middle East, Africa and most of South America. You'll be better off choosing another VPN if you visit these areas or want to connect to servers from countries in these regions.
A virtual server may be configured to run like it is in one location or country when it is located in another place. Several virtual servers can run on one physical server. Some VPNs use virtual servers regularly, but Tunnelbear only uses virtual servers when physical servers are overloaded.
When you connect to a Tunnelbear server, it is located in the country/city indicated on your app, not on a virtual server.
Netflix and Streaming
You may or may not be able to unblock Netflix using Tunnelbear. Netflix is becoming more skilled at identifying VPN and blocking them. Try different Tunnelbear servers to bypass Netflix geo-restrictions.
Tunnelbear allows torrenting, P2P, and gives you access to the TOR network. The TOR Network (The Onion Router), a private web browser, is encrypted, but many people use it with A VPN for extra security. Many VPNs don't offer access to TOR. You may experience slower speeds if you use the TOR Network.
Tunnelbear offers just the right amount of features for home or casual users. This VPN isn't cheap, but it's affordable for most people.
We hope this Tunnelbear VPN review gave you all the information you needed to make an intelligent decision about its features. Check out Tunnelbear's website before deciding whether to use it or go with another VPN.
In a nutshell, here are the pros and cons of using Tunnelbear as your VPN.
Pros
Excellent price
Secure
Free plan available
Passes speed tests
Over 1800 servers
Easy to use interface
Cons
Lack of geographic diversity in server locations
Free plan has only 500Mb per month
Based in Canada so that some non-data info may be stored
Conclusion
TunnelBear protects your privacy and keeps your browser free from ads, hackers, and other intrusions. You can stream Netflix, Hulu or other content without interruption if you connect to the right server at the right time. Listen to music or watch movies unreleased in your country, or play online video games that have yet to debut in your region.
The TOR Network is available if you want it.
The fact that Tunnelbear has a third-party audit the site every few years shows that the VPN is trustworthy. Some people may like Tunnelbear more because it's owned by MacAfee Anti-Virus, while other people may want a VPN that has nothing to do with a popular digital company.
TunnelBear offers decent speeds most of the time, but if you want consistently fast speeds, you should check out other VPNs. Their customer service response times are decent, but the lack of a live chat and phone support may be a problem for many users.
Overall rating: 3.0 out of 5 stars
Download TunnelBear here.