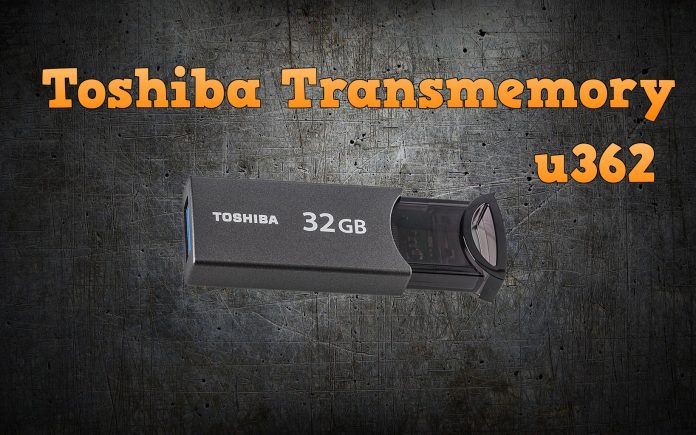 Toshiba Transmemory u362 USB 3.0 is a very basic and entry level USB flash drive that Toshiba has specially made to be inexpensive and with no unnecessary features. It has one job to transfer and hold data, and that's what Transmemory u362 does. Don't expect it to be super fast nor have tons of appliances and features.
This product is aimed towards average users that decide whether get the device or not only considering the price. Not everyone seeks performance and high-end technologies. And still, most users will do just fine with Transmemory u362 as it has USB 3.0 connector is available in large enough capacities: 32GB and 64GB. This is great drive if you want to save some money and transfer files like documents or some photos.
Related: Top 8 Best USB 3.0 Thumb Drives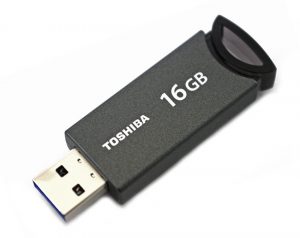 Performance and technical specifications
This is not one of the Toshiba Transmemory u362 strong sides. We did some testing with a PC running Windows 10 that has the following specifications:
CPU – intel i5-6500
RAM – 8GB
SSD – ADATA SU800 512GB
We tested this drive by transferring many different size files starting from 1GB to 10GB and did some benchmark testing. In the result, we got an average read speed of 30 MB/s and write speed of 11 MB/s. That's the lowest data transfer speeds we have ever recorded. It makes us wonder why did they even use USB 3.0 connector if they don't use its potential.
Toshiba Transmemory u362 specifications:
Available capacities – 32GB and 64GB
Interface – USB 3.0 that's backwards compatible with USB 2.0
Warranty – 3 years
Weight – 10g
Should you get it?
As we already found out, Toshiba TransMemory U362 lacks performance, and by reading further, you will discover that it features a very basic design. But it also has a very affordable price, and capacities are not bad at all: 32GB and 64GB. In some appliances, this flash drive makes a good fit. For example, people who don't work with large software and highest quality media files will do just fine.
This flash drive can manage some documents and pictures. It's a great drive for one time appliances like if you have to hand someone drawings, documents and you don't expect to get this drive back, then go ahead and choose Toshiba TransMemory U362. A great drive for students who have to submit their thesis or programs, maybe photos. But don't think that this drive is bad and is poorly made. It's still a product of Toshiba, and cheap plastic casing and slow speeds don't mean it won't serve you well. Toshiba TransMemory U362 comes with a three-year warranty, and that's more than most drives offer.
PROS
Very budget friendly price
Features USB 3.0
Backwards compatible with USB 2.0
CONS
Low performance
Feels very plain in hands
Design
Design is a very straightforward, it doesn't feature anything unnecessary. The drive is made from a hard plastic that has a lettering of "Toshiba" and capacity, for example, "32GB." Toshiba TransMemory U362 is relatively small and compact.

This drive features a graphite gray finish and has a very simple rectangle like design. For a surprise, this drive has a capless design. Despite the fact that it could be even cheaper if it used a standard USB cap. Overall build quality isn't bad, but very basic. It's like having a car with four wheels and engine. What else does it need to drive? It seems like Toshiba didn't spend too much time while designing u362.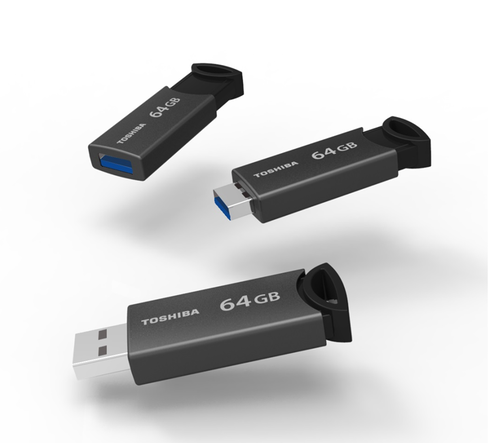 Verdict
Toshiba has made this drive leaning towards no extra costs keeping it as simple as possible. That includes low performance and build that's made from hard plastic and isn't anywhere near as appealing as other flash drives like Samsung Bar.
Design is very basic, and we are surprised that this drive features a capless design and USB 3.0 connector is retractable. With a cap that covers connector, this drive would be even more affordable. If all you want is a flash drive that does what it should do – transfer and hold data, then why not to get it from a well-known brand like Toshiba?