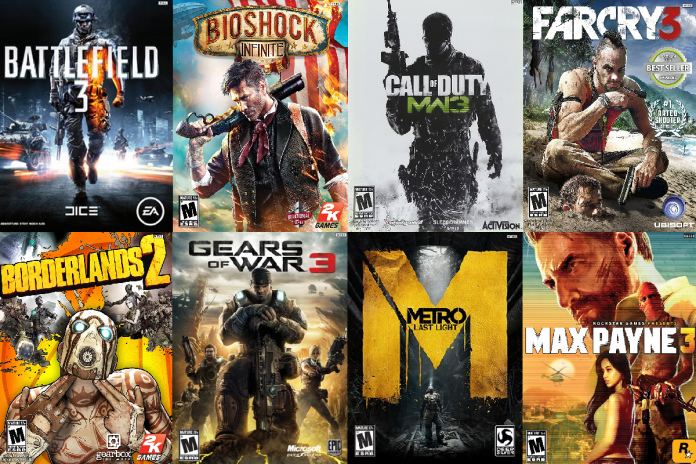 Although when looking at the shooting genre they all look very much alike. But after playing them you start to understand, that they all have a unique way to present themselves and how to execute them.
All of these games mostly differ from each other by different weapons, another way of combat, visuals, story etc. but they still are shooters. And we are going to look at ten shooters that we believe are the best ones available on Xbox 360
1. Crysis 2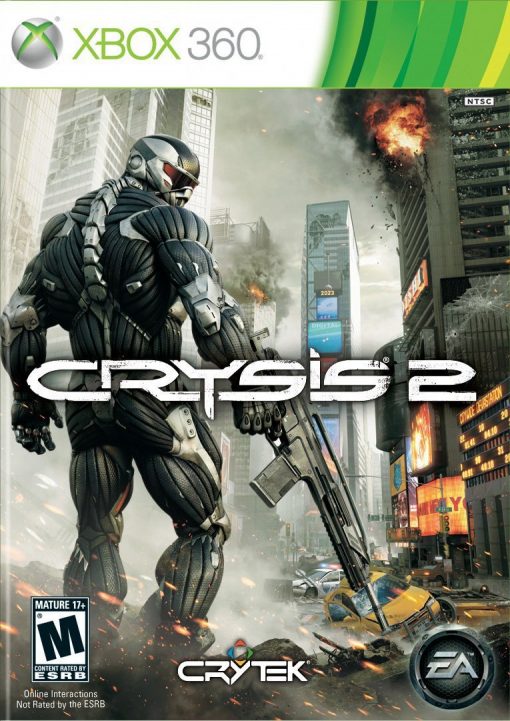 The first game of Crysis series is probably the best way on how to make a shooter video game. Although the A.I. seems a bit off, the game offers a lot a shooter game has to, a great number of different weapons, ability to customize it to meet your shooting needs, a variety of enemies and of course the excellent world design.

The graphics even in standard look astonishing and the sound are top notch, feeling the power of your weapons and your Nano suit, making it even more like you are there. But this is not it, the beauty behind Crysis is that it truly puts you behind an unstoppable force, not just some good with guns warrior. The ability to shift from stealth to all-out carnage is just something unique to present, and Crysis does it perfectly.

The game makes you feel like you are this force, that everything is on you and you alone, and that is why I believe that this is the best shooting game out there available on Xbox 360.

2. Halo Reach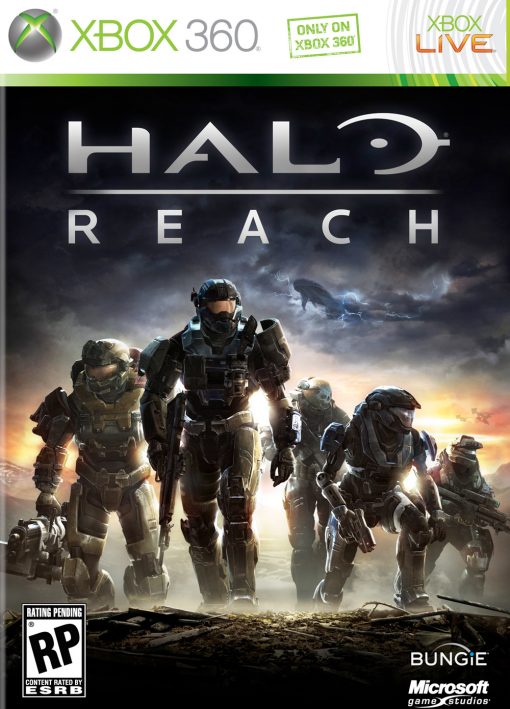 Halo is the one shooter, that puts everything on its plate offering us something different. This is the shooter that is the best when playing with friends, and that is where I believe it truly excels.

With fantastic art, and amazing audio the game allows you to tense up when a fight comes, and enjoy it at the same time, and that is rare in my view. Reach brings the best out of the Halo series, as it is filled with content, great campaign and even better multiplayer it has fixed and perfected almost everything it should and probably is one of the MUST have Halo series game out there.

As the game has a lot to offer, starting from the exciting campaign, Firefight mode, extensive customization, Forge tools and awesome Theatre tools, it is filled with great community and a lot of addictive fun.

3. Gears of War 3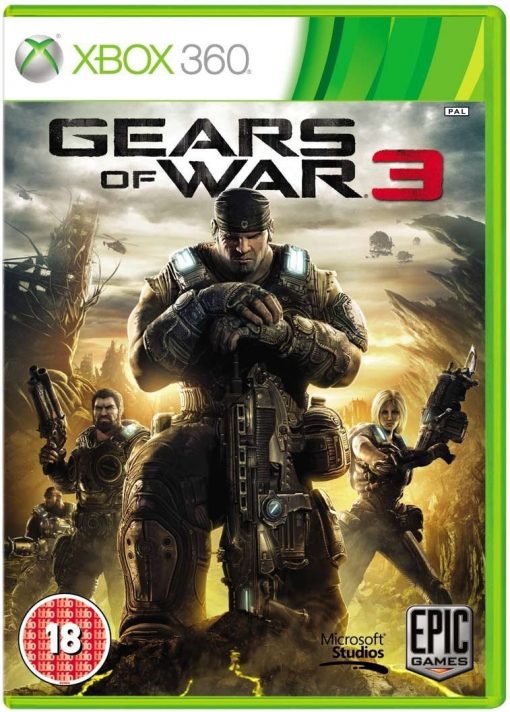 GOW 3 is the successor of both GOW previous games and probably one of the best cover to cover shooters out there. As once again you are placed in the doomed times of our civilization, forced to fight hordes of Locust.

The games shooting mechanics still feel really good, as they are not too complex and is enjoyable, and at least by my thoughts haven't changed from previous entries. And that is not bad news, as the game did not need many improvements, it needed just new things. And they did it, with new enemies, game modes etc. GOW 3 offers a lot of fun, and campaign wise a lot of emotions and satisfying moments.

The game will offer you a lot of fun on every step along your journey, and it won't matter if you are in singleplayer, co-op mode with friends or online as overall it is an excellent shooter game.

4. Borderlands 2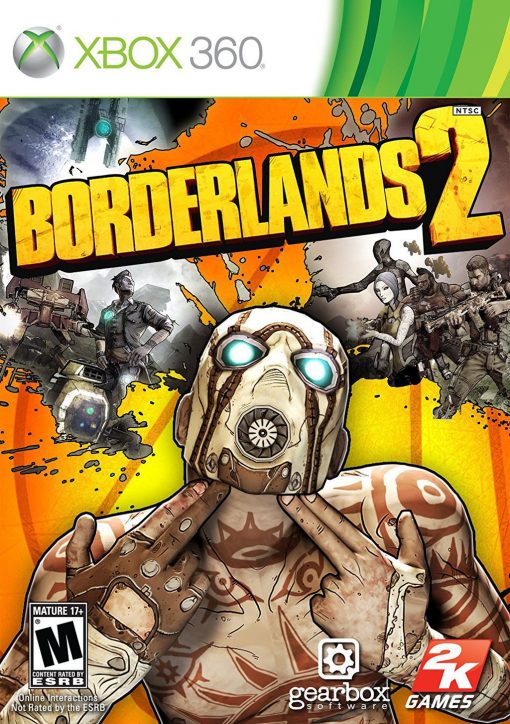 Borderlands 2 is the second entry in Borderland series, and the story takes five years after the first one, with four new vault hunters who have been betrayed by Handsome Jack. The plot itself reveals a lot of things in time, and you will have to do a mission to ensure your victory at the end.

I actually believe that there is only one word that can describe Borderlands 2, and that is unique. The game itself is a perfect mix of FPS and RPG, with a visual design a lot different from other games from that time and really fun gameplay. Visual design is probably the main thing that makes the game series unique from others, with cartoony like visuals. AI in the game itself is in their own way unique too and there is quite a bunch of them.

With a lot of DLCs already out the game offers a lot of hours to play, and it does not seem to bore the player, and with CO-OP options you can absorb the fun with your friends too.

5. Metro Last Light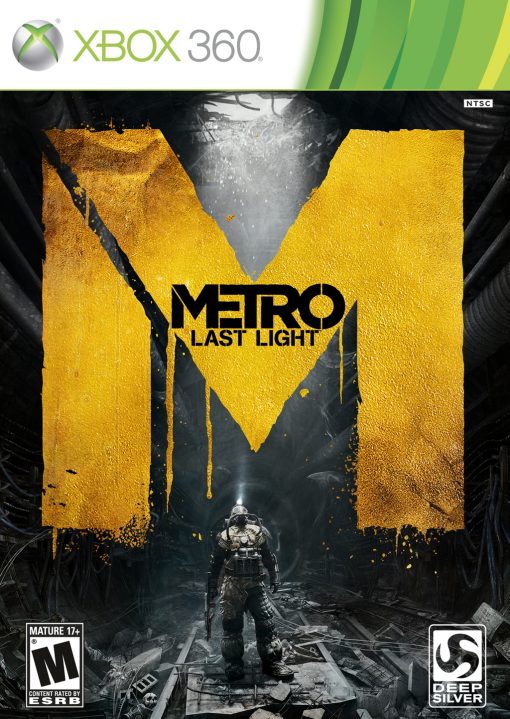 Last Light is a sequel to Metro 2033, where once again you play as a protagonist Artyom. The scene is set in post-nuclear war Moscow`s metro system and above it, as humanity tried to escape from the threat above and went underground into the metro system. The game itself is set as a mysterious battle between fear of death and losing it all, and the hope of greater future.

The world itself is grim and full of danger, and really beautiful in a scary, dark kind of way. Weapons are customizable to fit your playstyle, but ammo is still a shortage making every encounter with the enemy more enjoyable and frustrating at the same moment. And the idea of needing a gas mask with filters when you wander outside gives the game some different need of a strategy, as a moment of slow exploring can turn to fast-paced run for your life.

The game is a perfect example of post-nuclear, monster-filled horror game that will make you pull your hair out and enjoy it at the same moment.

6. Bioshock Infinite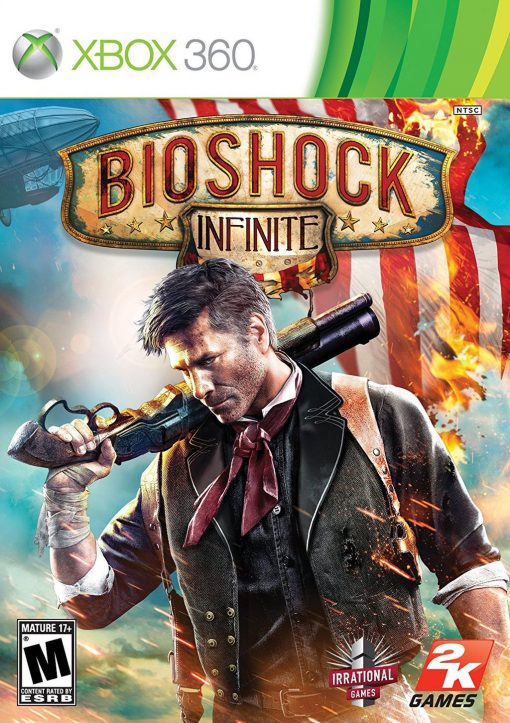 Bioshock is one of the unique ones and probably the highest quality game in this list, and one of the hardest ones to review for me. It is really hard to find words to describe this game, and why you should purchase it. Bioshock allows you to do the impossible in probably the most gorgeous and mysterious world designed.

The upgraded Unreal Engine used in Bioshock has one of the best water in a video game I have ever witnessed, and AI that can adapt to the player assures that you will be challenged, and will force you to adapt to survive. The story itself is hard for me to explain, as it is huge, and I do not know how to really shorten it up, so for that, you will have to check it out, to know it and learn it.

Bioshock is one of the games that I can ensure you to get, and which one you will not be disappointed with, although it is in 6th place in this list, this does not mean that it is worse than others, it is just really hard to place these games in a top list.

7. Max Payne 3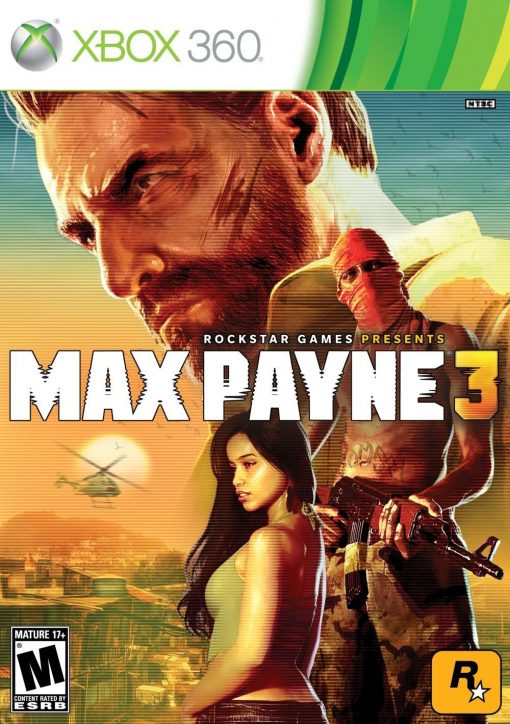 Max Payne 3 continuous the story of New York detective, who has been traumatized by the death of his wife and child, but this time outside of the grim New York streets into sunny San Paulo.  The game still follows the origins of the game and is story and narrative-driven making the best of the old.

The new scenery brings some necessary refreshment to the series and does not lose its grim charm. The gameplay is added by destructive environment, that excels in Bullet Time and Shoot Dodge modes because seeing slowly flying bullets, shredded glass and shredded paper brings the old-school thrill. Mechanics are simple and easy to master making sure you will be able to build your own breathtaking slow-mo. moments of your own.

Although the game does not offer you movement freedom and kind of forces for you to move where it wants you to, it does not make it seem dull, as you still will want to go forward, as the health is not regenerative and you will want to get forward to find some painkillers to heal.

The game offers a decent amount of shooting hours, as you have a multiplayer option that works quite better than expected and the campaign is satisfying in its own way.

8. Far Cry 3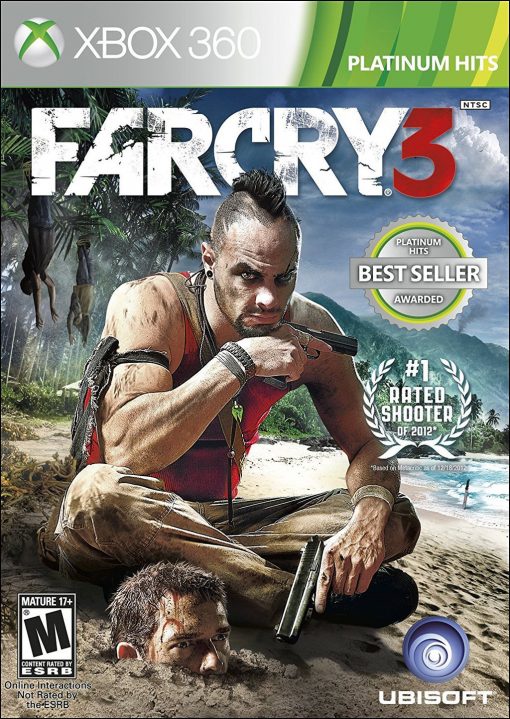 Far Cry 3 is the third game in Far Cry series, and the best one in my view. Far Cry 3 is not a game where its vast open world, beautiful scenery or tons and tons of things to do aside the main story dictates what it is. I felt that it is the characters in the game, what makes it so great because they don`t feel unreal, they feel "alive".

This makes the game great, because you can relate to some of them, and you see how the main protagonist Jason slowly slips into madness which he created by going on a murder spree. And yes, the game has a lot of exploration available, a lot of looting, crafting that makes a huge part of it too, and the scenery itself is something astonishing.

There are a lot of things to talk about in this game, why it is so great, and why it is not, and it will differ in each mind. But, a game's story is as good as its villain, and Vaas was created excellent, as you could feel his insanity, and he created one of the best quotes in a video game ever, and yes I mean the definiton of insanity.

9. Call of Duty Modern Warfare 3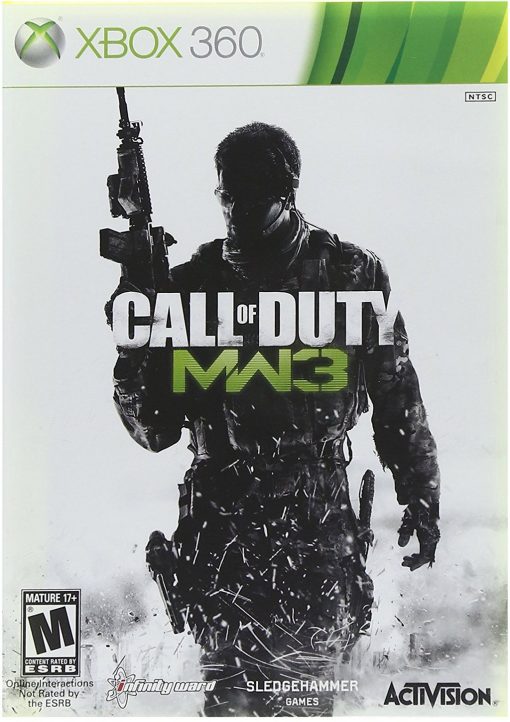 MW 3 is the game where campaign acts as a larger tutorial for the multiplayer fun. The campaign is beautiful and set with a lot of interesting moments, but it lacks some real depth making it dull. For example, as they force you to feel sad for a death for some named soldier, while just recently you saw hundreds of others died, making it less emotional.

Still, the gun control is well polished and feels good, but the best of COD is in its multiplayer again. Placing you in small maps against others, in fast-paced close combat shooting mayhem. You will still have perks, packages and weapons are unlocked while leveling up this time added is the ability to level up your weapons, making them even better. Plus, with balanced package system allows even the less skilled players to contribute in the victory of your time.

But there is no real way to explain the addictiveness of MW3 multiplayer, all there is to say really that no matter how long you play, you still feel like you have achieved something.

10. Battlefield 3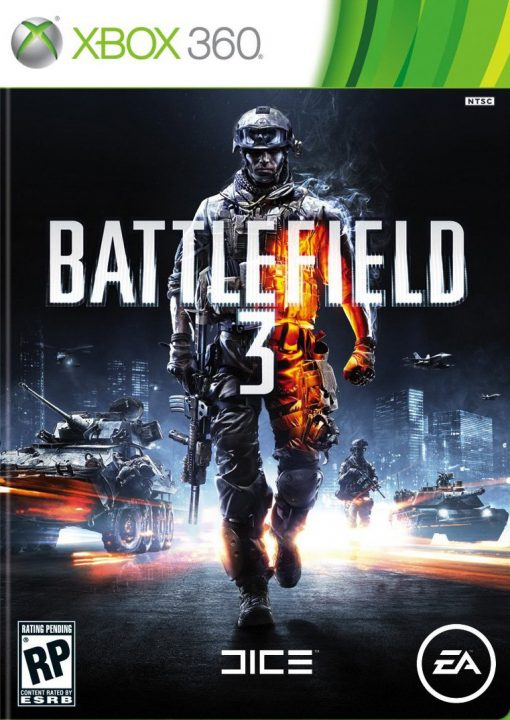 Battlefield 3 just like MW3 does not have a great campaign, and it just acts like a larger tutorial for multiplayer mode, but in Battlefield 3 there is nothing really that can prepare you for what is about to happen when you join multiplayer matches.

Battlefield is the opposite of most shooter games out there, as it is set on huge maps, filled with destructible objects, vehicles, and up to 63 other players. If most games teach you every bit of map, Battlefield does not, as it offers you exploration and encourages variety. The possibility to switch things up offers a good balance and variety to the players and will suit almost every shooter genre lover.

Few maps and modes can feel unbalanced, but it changes when you truly learn what the game offers you because every situation in Battlefield has tons of different approaches.

The possibilities and size of the battles are what makes the multiplayer so great, because where else you can jump out of a chopper, parachute down and continue the mayhem alongside M1 Abram squad or bring down that pesky sniper that keeps killing you by bringing a building down on him.