Western Digital is a world leader in data storage solutions. Whether it's hard drives, solid state drives, external or internal storage, Western Digital has it all. Because of Western Digital's prevalence, chances are, if you've been around computers for a while, you've come into contact with a Western Digital product or service, whether you've been aware of it or not. Because their products are comprehensive and abundant, with the added must-have benefit of being reliable, Western Digital is solidly one of the world's most popular data storage brands.
Related: 
1. WD My Passport Portable Hard Drive

My Passport is a pocket sized external hard drive that has storage capacity options ranging from 1TB to 4TB, and is formatted for Windows 10, 8 and 7 operating systems. Set up is plug and play: It easily connects to your devices via USB connection, and is compatible with both USB 2.0 and USB 3.0. With smart features like password protection and hardware encryption, backed by the reliability Western Digital is known for, you can rest assured your data is in safe hands. My Passport features auto backup and WD Backup Software as an extra layer of security. Since My Passport is an external hard drive, looks matter; My Passport is one of the more attractive external hard drives on the market, coming in a variety of bold colors as well as classic black and white options to suit any aesthetic taste.
2. WD My Passport for Mac Portable Hard Drive – Time Machine Ready

The My Passport for Mac is a portable hard drive that features storage options ranging from 1TB to 4TB. It's small enough to hold in your hand; you can even put it in your pocket, which makes it very easy to take with you on the go. Setup is plug and play and uses USB 3.0, though it's also compatible with USB 2.0. My Passport for Mac is formatted for Mac OS X and is Time Machine-ready, making storage a breeze. To further protect your data, My Passport for Mac features password protection with hardware encryption. Western Digital has redesigned My Passport for Mac to complement the look and feel of Mac devices, creating an overall better visual look.

3. My Passport Pro Portable RAID Storage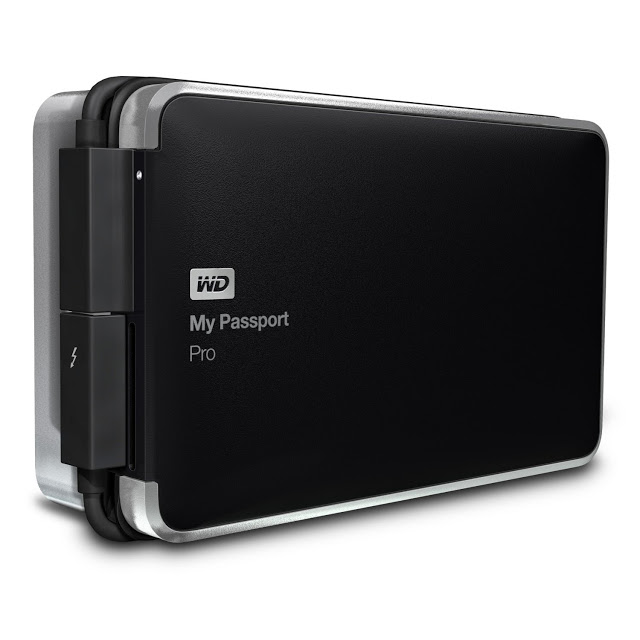 My Passport Pro is a portable storage device designed with professionals in mind. It has two capacity options: 2TB and 4TB; this huge storage capacity allows those who work in industries that use gigantic file sizes, such as video editors, the amount of storage they need all in one external hard drive. Its ability to transfer files at a rate of up to 233MB/s, as well as its sturdy, safe for shooting on location anodized aluminum build, further cements the My Passport Pro as a true professional's go-to external hard drive. Because it's powered by its integrated Thunderbolt cable, it doesn't need an AC adaptor, which makes it great for working in the field.

4. My Passport X Gaming Storage

Gaming has changed in the last decade. Whereas in the past, you loaded a game disc, now games are actually stored on the device itself. And, much like the computers gaming consoles essentially are, there is a finite amount of storage. Serious gamers will easily run out of space. And that's where My Passport X comes in. It functions as an external hard drive for consoles, and is compatible with Xbox One, Xbox 360, as well as PCs. Setup is as easy as plugging it into a USB 3.0 port. My Passport X is more than an external hard drive for consoles, however; it also adds performance-enhancing tweaks to bring out the best in your gaming experience.

5. My Passport Ultra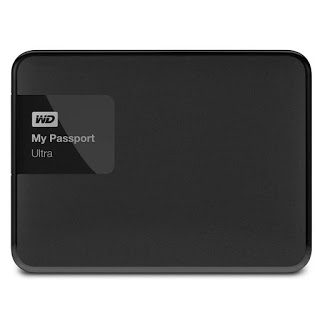 My Passport Ultra supports both local and cloud backup storage via Dropbox. With capacity options ranging from 1TB to 4TB, My Passport Ultra is a great storage solution for those who require loads of capacity and want the extra security of easy cloud backup. WD Backup software automatically backs up your pics, vids, music and all the other files you can't live without, so there's an extra piece of mind if you forget to manually save. For those who are all about security, My Passport Ultra supports password protection and 256-bit AES hardware encryption, so your content is always safe. For extra versatility, My Passport Ultra can be formatted for Windows or Mac OS.

6. My Passport Ultra Metal Edition

My Passport Ultra Metal Edition shares a lot of features with its sister storage drive. It's formatted for Windows operating systems, but can easily be reformatted to work on Macs. Capacity options range from 1TB to 4TB, and for aesthetics, you can choose between silver or black, both with an aluminum radial spin design. My Passport Ultra Metal Edition has both local and cloud backup storage, which is facilitated by Dropbox; your files are automatically backed up, so forgetting to manually save is no longer a big deal. My Passport Ultra Metal edition connects to either Windows or Mac via a USB 3.0 cable, so installation is easy.

7. WD Elements Portable Storage

WD Elements Portable hard drive is about the width of a standard coffee mug; as the name suggests, it's super easy to take with you on the go just about anywhere. Carry it in your purse, backpack or even in your pocket, and backup files in school, at the office or on location. Despite being small in size, this external hard drive packs a lot of capacity, holding anywhere from 1TB to 3TB, depending on which storage option you choose. Use it to transfer music, pictures, videos and more; WD Elements features a fast transfer rate thanks to its USB 3.0 connectivity. Even better, it's also compatible with USB 2.0, so no matter what USB compatible device you're rocking, you'll be able to plug and play. (Or plug and store, as the case may be.) When you free up space with WD Elements Portable Storage, you can revitalize your old, sluggish computer and watch its performance improve when it's not packed to the max with large files. Just let WD Elements handle it. To cap it off, WD Elements is backed by a two-year limited warranty.

8. My Passport Wireless Pro

My Passport Wireless Pro is designed to streamline the workflow of filmmakers, photographers, documentarians, journalists and other professionals who work and edit in the field. Wireless connectivity provided by superfast 802.11ac yields lightning quick data transfers. You also have the option of transferring files with an SD 3.0 card reader. With this capability, you can easily offload HD video onto the My Passport Wireless Pro. Finally, you can also connect to My Passport Wireless Pro via a USB 3.0 port; USB 3.0 is the ultimate when it comes to fast wired transfers. My Passport Wireless Pro is also USB 2.0 compatible for maximum versatility. One of the coolest and most unique features about My Passport Wireless Pro is that it has a built-in power bank so you can charge your mobile and USB devices on the go. All of this is topped off by the fact that My Passport Wireless Pro holds a charge for 10 hours, allowing for all day use in the field.

9. My Passport Wireless Wi-Fi Mobile Storage

Hands down the most unique thing about the My Passport Wireless Wi-Fi Mobile Storage hard drive is that it allows you to connect up to 8 devices at once. That means that you can have your personal smartphone, your work phone, your tablet and more all connected at one time, so you can save, offload and view on the go all with one streamlined storage device. Photographers will also be big fans of the My Passport Wireless, because you can easily offload pics from your SD card to optimize your workflow. On top of it all, My Passport Wireless yields up to 6 hours of uninterrupted video streaming thanks to its powerful, rechargeable battery.