Got a lot of games but you can't play them all because there is not enough internal storage on your Nintendo Wii U? Need to delete games to get free space fro new ones? If so, the easiest solution would be getting an external hard drive for your Nintendo Wii. It's an easy way how to increase your console capacity by a lot.
We have created a list of top 6 external hard drives for Nintendo Wii U. All of them are fully compatible with this console and are easy to install and use. We picked these products by focusing on performance and price as well as build quality. These are our three main criteria for a good external hard drive. We have done speed tests on all of them, so you get accurate information. If you need help on how to choose your external hard drive, check out our External Hard Drive Buying Guide.
Our Top 6 Wii U External Hard Drive picks:
1.Seagate Backup Plus Ultra Slim – Overall best portable HDD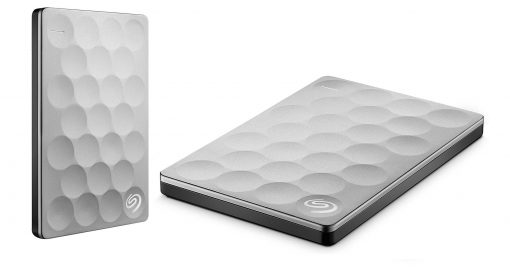 Read our full Seagate Backup Plus Ultra Slim Review.
Seagate Backup Plus Ultra Slim is an external hard drive that features 2.5-inch drive inside. With very sleek looks and its appealing design, this surely is one of the best looking external hard drives out there. Besides looks, it also has decent performance. Ultra Slim is like an improved version of Backup Plus Slim with some extra styling. If you do care about build quality, then this drive is worth checking out, it features textured metal design making this drive it attractive and also durable. In our tests, Ultra Slim reached read speed of 170MB/s and a write speed of 144MB/s. Sadly sleek looks limit the variety of capacities. There are only two – 1TB and 2TB.
---
2.WD My Passport – The most popular 2TB external HDD
Perhaps WD My Passport is the most popular external hard drives out there. It surely offers a great price, looks and build quality. My Passport features good performance for good money. When we tested this drive, it reached a read/write speed of around 110MB/s. That's decent and will be just fine for most of us. In fact, we would love to call WD My Passport a best external hard drive for an average user. You can also choose to get this drive in one of six colors and one of four capacities.
---
3.Seagate Expansion – Reliable external hard drive
If you do need a lot of storage, consider getting Seagate Expansion. This is desktop external hard drive so it can have massive capacities(up to 8TB) and it isn't the best drive to carry around as it's heavy and has an additional power cable. Great Nintendo Wii U external hard drives if you want to play your console only at home and don't want to carry it around.
---
4.Toshiba Canvio Connect II – Cheap 2TB portable hard drive
Toshiba Canvio Connect II is another very basic and cheap external hard drive, but also has a ton of features and decent performance. This drive will work flawlessly with your Nintendo Wii U console and is a very wise choice. You can get Toshiba Canvio Connect II in four colors and four capacities ranging from 500GB to 3TB.
---
5.WD Elements – Basic and cheap
WD Elements is a bit older external hard drive from Western Digital. It used to be great because it offered large capacities for a low price. Even now it's a great buy as performance is up to level and you can get it in 1TB, 2TB, and 3TB capacities. 2TB version is one of the cheapest external hard drives on the market! WD Elements feature no security options and have only one year warranty. These are the main drawbacks. Otherwise this is a great Nintendo Wii U external hard drive.
---
6.Samsung T3 – for those who seek performance
If all you care about is extra performance, then you would want to take a look at the fastest external solid state drive out there – Samsung T3. This external hard drive is made for professionals as it's super fast and durable. People who work with media files like photos and videos will love this drive as it can reach read-write speeds of 450MB/s and capacities can reach 2TB. That's 2TB of VAND flash memory, impressive! This surely is one of the fastest external SSDs on the market. This drive also features very slim dimensions and is lightweight. You can easily slide and fit one into the pocket of your jeans. Great choice if you take gaming seriously.
---
How to choose an external hard drive?
When choosing your external hard drive, there are few things you have to keep in mind. First off, you have to decide between a portable or desktop external hard drive. The portable drive features internal hard drive with a 2.5-inch form factor and uses one cable for both – power supply and data transfer. These drives usually are very lightweight so they are ideal for carrying around. You can stick one in your jeans back pocket with no problems.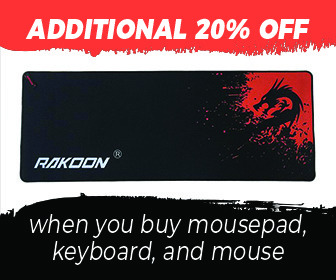 Desktop external hard drive uses two cables – one for power and another one for data transfer(usually USB). Desktop external hard drives are more suitable for stationary use – perfect for your Nintendo Wii U console if you don't want to carry it around. However, most people would choose a portable hard drive as it often offers large capacities and is very lightweight compared to desktop external hard drive.
There are also rugged external hard drives on the market. These drives withstand environmental impacts like drops and dust, as well as water. You can get external hard drives with the IP68 standard. These drives are perfect for those who are always on the move and carry their drives around and don't want to worry about them too much. Just throw one into your backpack and forget about it as your drive will be just fine.
When choosing an external hard drive, most of us will choose a drive with a mechanical disk in it. These drives are priced very reasonably and still offers decent performance. However, for those who seek higher performance, external SSDs are available. Our absolute top pick is Samsung T3 – the fastest external hard drive out there but also the most expensive. Samsung T3 can reach speeds as high as 450MB/s. Although we only recommend these drives for true professionals and those who have some extra burning bucks in the pocket. Yes, external SSD can have 3x performance than a mechanical drive, but it will also cost three times as much.