FRANKFURT, Germany – An Intel document was leaked on the Internet, revealing a partnership with Star Citizen to announce the production of Optane SSDs on October 27 in Capitol Theatre, Frankfurt, Germany.
The document reveals the trade partnership between the American multinational company Intel Corporation and the video game company Roberts Space Industries (RSI). The announcement is part of the CitizenCon 2017 activity in Frankfurt.
RSI aims to present the Intel Optane 900P SSD during one of the scheduled conference days. There will be two versions out – 280GHb and 480GHb – that are mainly optimized for the Star Citizen game.
Intel has long been aiming to penetrate the PC video gaming market. This latest development could make them advance further in their target market, as gamers would opt for a better performing computer while playing.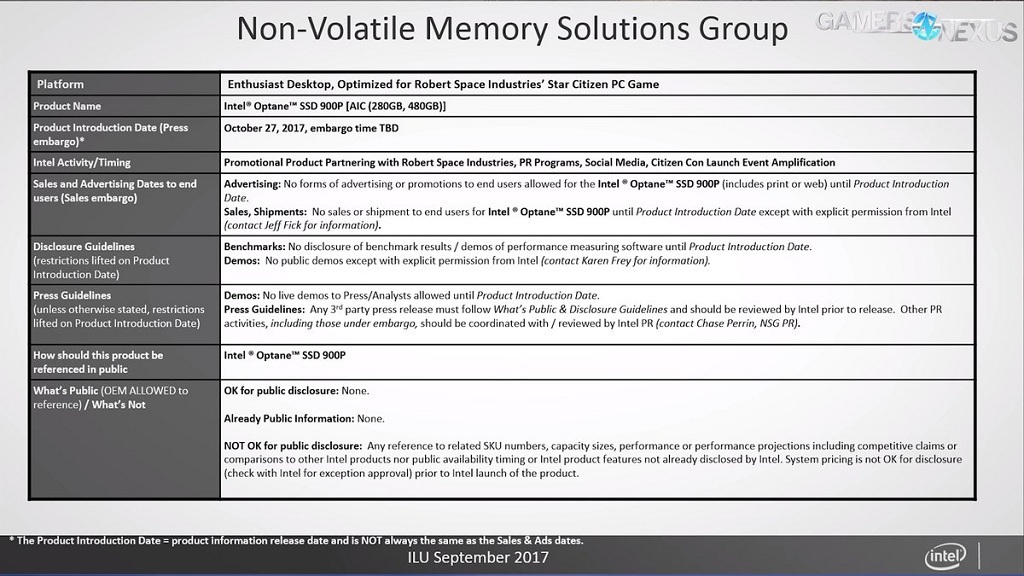 However, the price of the SSD would be a challenge. Though it is targeted to ship next year, some potential clients might find it expensive. Tying up with a game that has a slow progress is a great move for Intel to sell their expensive SSDs.
Some details were already revealed during the Gamescom in August 2017, but it was really not much of a revelation, as the creators did not produce enough information to entice the market.
The CitizenCon 2017 will include a talk from one of the founders, Chris Roberts. It has been rumored that he will be adding the SSD information during his live presentation.
There were only limited tickets sold for the Star Citizen event, as the company started selling them in July. Participants are encouraged to cosplay, sans the weapons, to avoid violating the Capitol Theater house rules. There will be a bar for food at the event place, but people are encouraged to eat before they attend the event.