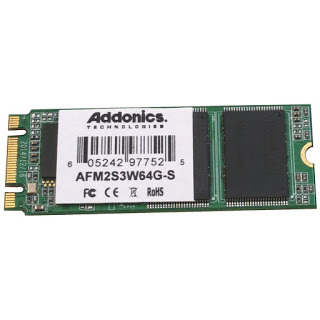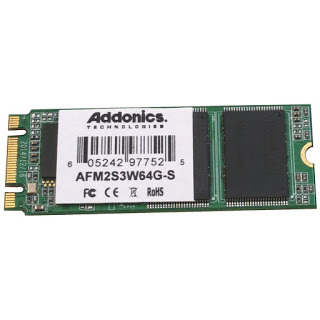 Addonics Technologies Inc. has launched new family of the

SSDs

in the market which supports CFast, mSATA and M2 form factors. These SSDs have their different features which are designed to handle different types of issues.
Addonics SSD
mSATA is made from the SLC NAND flash and supports more TBW(total bytes writtten) durability up to eight times more than other devices. This is specially designed to handle the critical missions for example aerospace, finance and data centers. This device can also sustain in the harsh environment too. The enterprise mSATA

SSD cost

around $54 for 32 GB and the retail price of mSATA flash SSD is $325 for 32GB.
M2-SLC is made from

MLC NAND flash

and it is cost effective as compare to other SSDs. It has higher storage ability. It's per cell has higher R/W cycles. The best part of this device is it can be operated in industrial temperature range.
The CFast SSD supports up to 4GB-256GB storage capacity. Different types of converters, readers, duplicators along with different form factors are available in the company.
Copying options

From source

To target

$999.00

$1459.00

$1399.00

$1569.00

$1499.00

M2 (NGFF) SSD

M2 (NGFF) SSD

Yes, up to 5 targets

Yes, up to 9 targets

Yes, up to 9 targets

Yes, up to 11 targets

Yes, up to 11 targets

M2 (NGFF) SSD

2.5″ SATA HDD/SSD

Yes, up to 5 targets

Yes, up to 9 targets

Yes, up to 9 targets

Yes, up to 11 targets

Yes, up to 11 targets

2.5″ SATA HDD/SSD

2.5″ SATA HDD/SSD

Yes, up to 5 targets

Yes, up to 9 targets

Yes, up to 9 targets

Yes, up to 11 targets

Yes, up to 11 targets

2.5″ SATA HDD/SSD

M2 (NGFF) SSD

Yes, up to 5 targets

Yes, up to 9 targets

Yes, up to 9 targets

Yes, up to 11 targets

Yes, up to11 targets

3.5″ hard drive

M2 (NGFF) or 2.5″ SSD/HDD

NA

Yes, up to 9 targets

NA

Yes, up to 11 targets