Continuing our journey thru the collection of external mobile hard drives, the time has come for me to show you Sandisk Extreme 900 SSD, a beast performance wise, but a gentleman by design. I have shown you some durable and some fast external drives. So, I guess it is time to show you some beast, something powerful and in a way unique drive.
Introduction
Once again, the title gave away my little surprise to you and so, we are looking at Sandisk Extreme 900 SSD external mobile hard drive. The Extreme 900 has a metal case surrounded by rubber to protect the drive, and as you know, SSD has no moving parts, and this case just adds another layer of protection from fall damage. But, the USB port is not covered, so it is not completely safe from dust or moisture damage.
Sandisk released this drive promising speeds up to 850 MB/s, so we were intrigued to test them out, to see if they work as good as advertised.
First of all, Sandisk Extreme 900 comes in three different sizes, and of course different prices.
480 GB (costs about $290)
960 GB (costs about $460)
1.92 TB (costs about $780)
At first, the prices seem a bit steep but remember that this is an external mobile SSD and they do not come cheap, and we are going to find out if they are worth the money.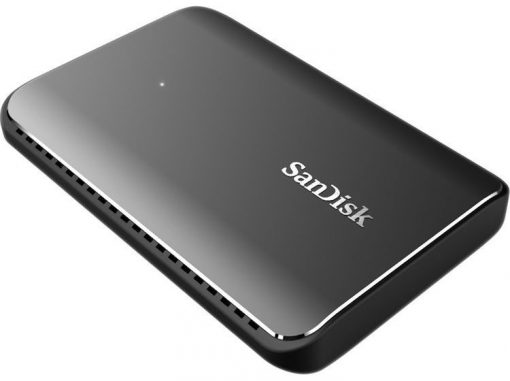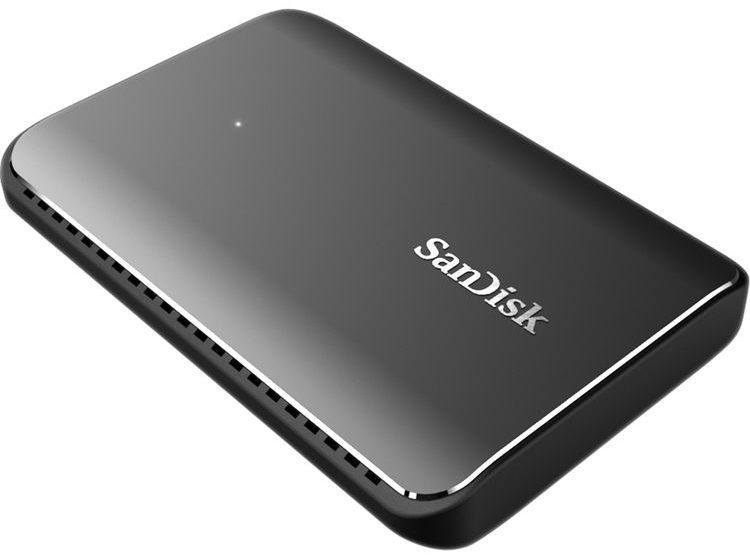 Breakdown of the Sandisk Extreme 900 SSD Features
First the size, Extreme 900 measures at 82.55 mm x 17.78 mm x 133.35 mm (3.25 x 0.70 x 5.25 in), and weighs approximately 210 g (0.46 lbs.) It is a bit bulkier than the standard 2.5-inch drives, but there is a little secret behind it – Sandisk Extreme 900 SSD has two TLC (Triple Level Cell/3-bit) NAND-based 6 Gbps SATA SSD. Also, there is a controller and a bridge chip cause they run in RAID 0 (It is the only way how they could get out such a performance out of two SSDs) hidden inside the drive.
Extreme 900 is using USB 3.1 Gen-2 (10 Gbps), and with this Sandisk can get the sequential transfer rate up to 850 MB/s, but to get close to these speeds you are going to need a computer that supports USB 3.1 Gen 2, or you will be stuck with lower transfer rates.
Sandisk Extreme is compatible with both Windows and Mac and does not need any drivers, but it is not supported with all models, with Windows it is going to be Windows 8 and later, but for Mac, it is with Mac OS 10.6+.
For ports, Sandisk is compatible with USB 3.1 Gen 2 and USB 3.0 ports (if the port provides 10 Watts/ 2 Amp power supply)
Out of the box, Extreme 900 is preformatted in exFAT format, which allows you to connect it to any device that supports mass storage. The drive already has inside software for Windows and Mac, which you will need to install to get the advanced Sandisk Extreme features.
Indifference from previously mentioned Glyph Blackbox Plus and G-Technology G-Drive Mobile, this external mobile hard drive has inbuilt Sandisk Secure Access 3.0 that allows you to secure your data with 128-bit AES encryption.
There is an upgrade available to boost up your security and get a bit more functionality out of the drive (software wise), with a little bit more bucks to spend you can upgrade the security to 1024-bit encryption. Also with this upgrade, you will get a bit more functionality (as automated backup, secure sharing files with others, data synchronization across devices, etc.), but remember that this upgrade is software wise, and if you forget your password you could lose your files forever.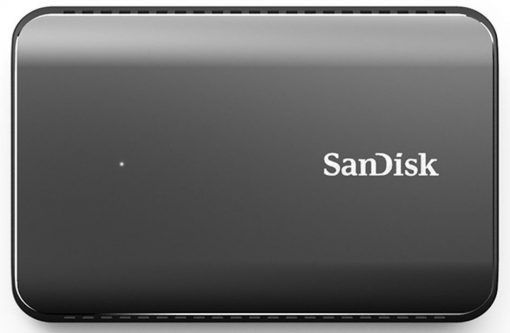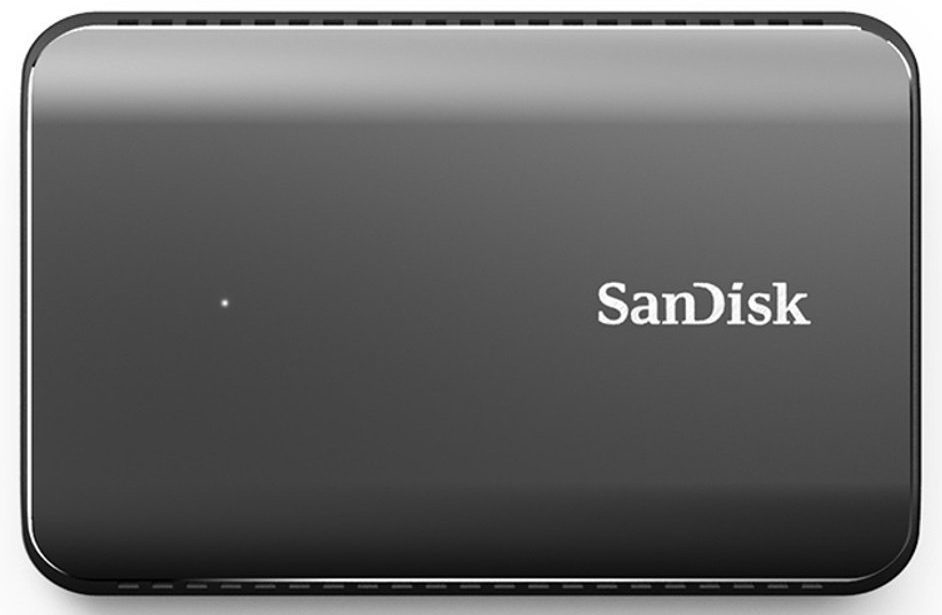 First Impression
In the box, there is going to be two cables, USB-C to USB-C and USB-C to USB-A, so you can connect to every device of your desire of course if the port provides the necessary power for the drive.
While looking at the drive, you can`t really tell how big is it, until you put it next to some smaller SSD drive.
The weight and size in my personal view make a slight advantage because it helps to notice it a bit more in daily life, making sure I do not leave without it or misplace it.
The drive itself is quite handsome, covering its true nature (a beast), I guess by going with the dark colors and rounded design Sandisk could not shoot wrong.
Performance wise it did magnificently and outperformed most of the drives I had yet to have, but there were times when the RAID 0 bottlenecked and dropped the transfer rates by a lot when it had to deal with a lot of small blocks of data. And in exFAT format, it loses a lot of speed when writing a small block of data, so when I reformatted the drive to NTFS format, I saw an almost triple increase in writing speeds.
The Advantages of the Sandisk Extreme 900
Performance is the best card in Extreme 900 pocket, cause it outperformed every single drive it was put against, and a lot of times it was capable of reaching near its advertised transfer rates.
When dealing with large data like movie files nothing stood next to it, as it performed at about 800 MB/s rate. But as the data files dropped in size Sandisk dropped in transfer rate, and the USB 3.1 Gen 2 is definitely future proofed, as time will go on, more computers will be able to use its peak performance.
For Windows users Sandisk is going to outperform its competition as Windows users mostly transfer data sequentially in 128KB blocks, and at that size, Sandisk performs at about 430 MB/s, and it does it consistently, it is a lot slower then advertise, but still a lot faster than its competition.
The added security is a good advantage too, just to keep your data safe, and the upgrade (for few it might seem harsh cause they are asking extra bucks for it) in security and added functionality by it allows it to be used a bit easier and of course safer.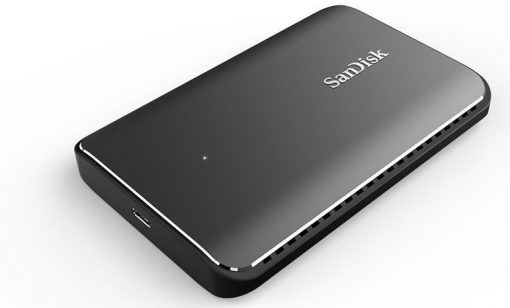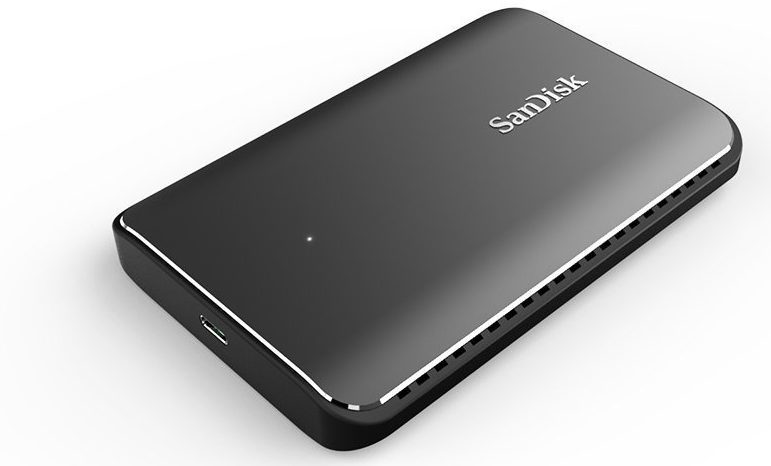 The Disadvantages of the Sandisk Extreme 900
There is only one problem with the drive, and as I mentioned Extreme 900 uses two 6 Gbps SATA SSDs RAID controlled, and cause of this it suffers in performance when dealing with small data blocks, and the performance too big to be ignored.
PROS
• Can hit 10 Gbps USB 3.1 speeds
• Includes USB Type C and USB Type A cables
• Performs excellent with large data blocks

CONS
• Price is not the "cheapest"
• Drops in performance when dealing with small data blocks
• A 10 Gbps USB 3.1 port is needed to get the great performance out of it
• Quite big for an external solid state drive

Conclusion
First of all Sandisk Extreme 900 is durable, so you won`t need to worry much about it making thru daily life, and there have been tests where some reviewers ran over it with a car, although I do not recommend doing it.
Sandisk will be perfect for those users who tend to deal with large sequential files and is in need for a large capacity storage; this is definitely a must get, as it performed better than expected with sequential data transfer. But if your data necessities involve less data you should consider other external drives, as the internal RAID configuration loses a lot out of performance when dealing with small size data transfer, so maybe you should consider getting yourself some of these instead.
Or check out this guide for buying external SSDs: Best External SSD Buying Guide