Berlin, Germany – You have to wait for Samsung Galaxy Note 8 a little longer as the mobile phone giant scheduled the launch of GearFit2 Pro on August 23, 2017, without it.
It was previously announced that Galaxy Note 8 would be released at the same time; however, the company may push through before the month ends.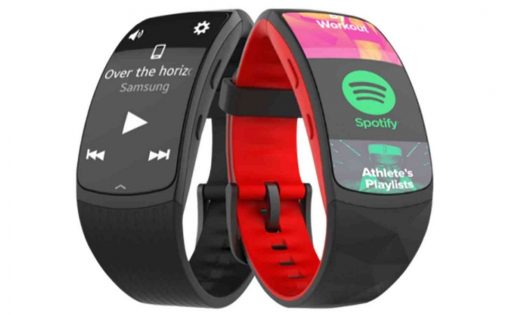 Evan Blass leaked his story on his VentureBeat blog, originally stating that Galaxy Note 8 will be released the same day. However, his update on Twitter revealed that the latest Galaxy Note would be a part of the "Unpacked" event at the IFA Trade Exhibit 2017. The event will run from September 1 to 6 in Berlin, Germany.
GearFit2 Pro boasts of its 5 ATM water resistance feature, which is better compared to the old Fit series that has the IP68 certification. More of as an athletic support, the newest addition to the Fit bands has noticeable improvements on swim tracking and allows longer submersion. You can sync your Speedo On app to this device to record your workout. The device also supports Spotify – online or offline – and has a built-in GPS.
It is interesting to note that the fitness wearable can last up to 4 days for typical use and up to 5 days of standby time. It has a RAM of 512 MB and a storage of 4 MB. The display feature is the same as the other watches in the Fit series, which used AMOLED touch screen.
The advanced Fit watch runs on the Tizen OS and is compatible with Android and iOS mobile phones. Blass also reported that every purchase of the GearFit2 Pro would include Under Armour free subscription for 1 year. The report did not provide the price estimate, but the older version was almost $800 when it went on sale in 2016.