The Samsung USB 3.0 Flash Drive Duo is a flash drive that can be used with computer and smartphone. It features a USB 3.0 connector at the one end of the flash drive and micro-USB connector at the other side. It features a very simple Samsung like design. You can immediately tell that there are some similarities in design with other Samsung flash drives like Samsung Bar.
This is a perfect drive for those who do need to manage files on their smartphones and does it frequently and for a drive that features two connectors, it performs surprisingly well. Especially when compared with competitors.
Related: Best Thumb Drives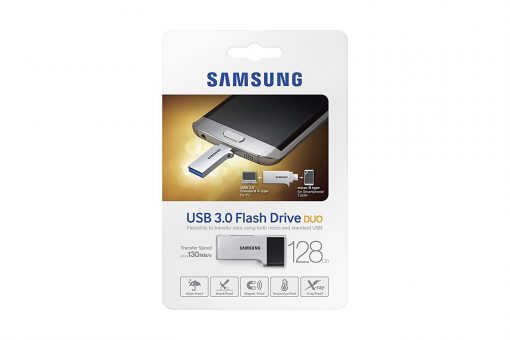 Performance and technical specifications
The Samsung Drive Duo is no slouch when it comes to performance. If we take a look at the similar flash drives, their USB 3.0 performance will most likely be worse than Samsung Drive Duo performance, this flash drive shows a very impressive write speeds. It competes with such drives as Lexar JumpDrive M20, PhotoFast i-FlashDrive Max and Photofast MemoriesCable. Although all of these drives are made for IOS devices, they perform slightly worse.
We did some testing with a PC running Windows 10 that has the following specifications:
CPU – Intel i5-6500
RAM – 8GB
SSD – ADATA SU800 512GB
We tested this drive by transferring many different size files starting from 1GB to 10GB and did some benchmark testing. In the result, we got an average read speed of 153MB/s and write speed of 110 MB/s. This performance is adequate and even good for a multi-purpose flash drive. In fact, you probably don't need a faster drive as you most likely won't transfer huge amounts of data and super large media files to your smartphone.
Samsung Drive Duo specifications:
Available capacities – 32GB, 64GB, 128GB
Interface – USB 3.0 that's backward compatible with USB 2.0, micro USB
Warranty – 5 years
Feature breakdown
This flashdrive sure comes with many features one of most iconic Samsung features is its ability to withstand verious environmental impacts. If you buy Flash Drive Duo, you can be sure that it will survive anything you throw at it. Shocks? Water? Sure, with out a problem. In fact, it can even deal with strong magnets near by and Xrays. Your data will be safe and sound. Otherwise, it's a very simple and straight forward USB flash drive.
Should you buy Samsung Flash Drive Duo?
Overall Samsung Flash drive Duo is a great drive especially if your using it for its dedicated purpose which is managing files on both – your computer and smartphone. If you will mostly use it with your PC suing USB 3.0 connector and will conect it with your smartphone only on rare ocasions, then you should probably look for a diferent drive. Otherwise, what's the point of having a micro USB connector if you don't use it?
If you can't yet decide whether to get it or not, you should keep in mind that it features a micro USB port, not USB type-C. Which means if you have a relatively new smartphone or tablet you may not be able to conect it to your device. But that is the only drawback of Flash Drive Duo. It's very durable, comes with five year warranty and feature data transfer speeds that are far better than any other similar flash drive.
PROS
Includes both micro and standard USB connection

5 year warranty
Sturdy build quality – can withstand enviromental impacts
CONS
Soon the most phones will feature a USB type-C not micro USB
Design

Samsung makes their USB flash drives stand out with their simple, but sturdy designs. Just compare Samsung Bar and Samsung Flash Drive Duo. They both feature silver metal casing and look very aesthetic. Samsung Flash Drive Duo features a USB 3.0 connector that's integrated into flash drive housing. However, micro-USB connector is exposed, and therefore it's protected with a plastic lid or cap.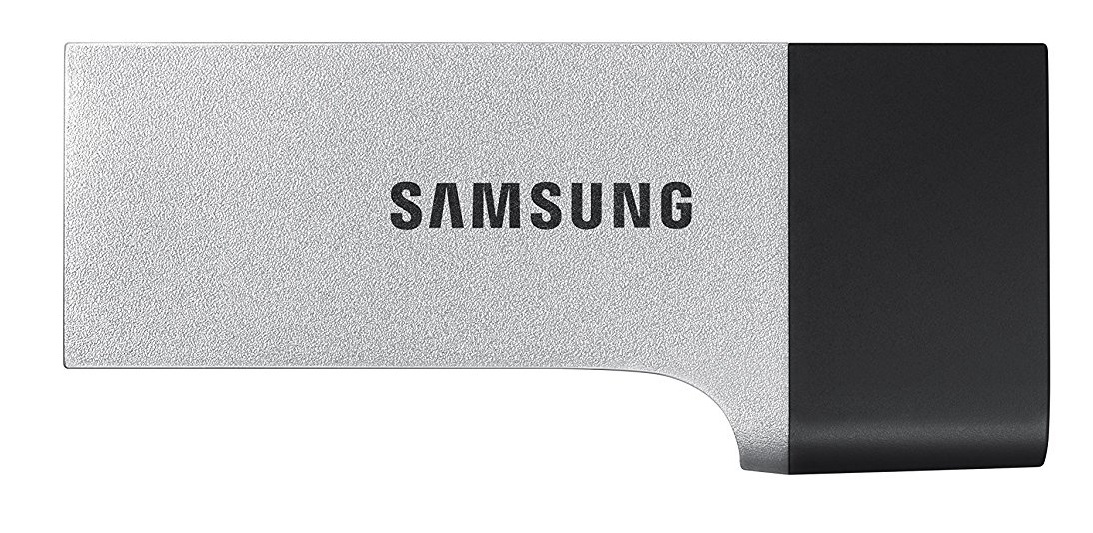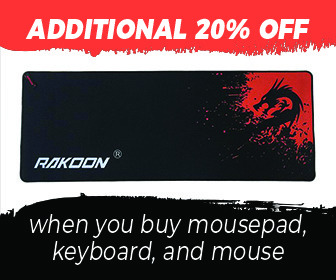 As all Samsung flash drives also Duo has a small hole so you can attach it to a keychain or any twine or lace. We would have loved to see a version with USB type-C connector instead of micro USB connector as newest smartphone feature exactly USB type-C. So if you have a relatively new smartphone like Samsung Galaxy S8, you will need a special adapter to use Samsung Flash Drive Duo.
Verdict
This is a flash drive for those who want to manage their files on Smartphone and PC. It's a great solution if you want to listen to songs directly from USB flash drive on your smartphone or send your photos from phone to flash drive in few seconds.
Samsung has made this USB flash drive very appealing with its metal aluminum casing and simple, yet quality build. Not only it looks sturdy, but it also is a very robust device which comes with five-year warranty and can withstand various environmental impacts. It's waterproof, shockproof, temperature proof and you can't mess it up even with magnets or Xrays. Which USB flash drive manufacturer besides Samsung offers that?