A while back with the release of Red Dead Redemption 2 trailer we believed that it would be out by the end of 2017, but it was evident a bit later, that the trailer released did not mean it will hit the markets soon.

But according to a post from the publisher's, we have to wait until Spring 2018 to have our hands on the next epic Read Dead Redemption tale.
Rockstargames quote: "Red Dead Redemption 2 is now set to launch Spring 2018 on PlayStation 4 and Xbox One. This outlaw epic set across the vast and unforgiving American heartland will be the first Rockstar game created from the ground up for the latest generation of console hardware, and some extra time is necessary to ensure that we can deliver the best experience possible for our fans … We are very sorry for any disappointment this delay causes, but we are firm believers in delivering a game only when it is ready." 
 With this statement, Rockstar did release a load of new screenshots too. All of them you will be able to see lower at this post or at Rockstar.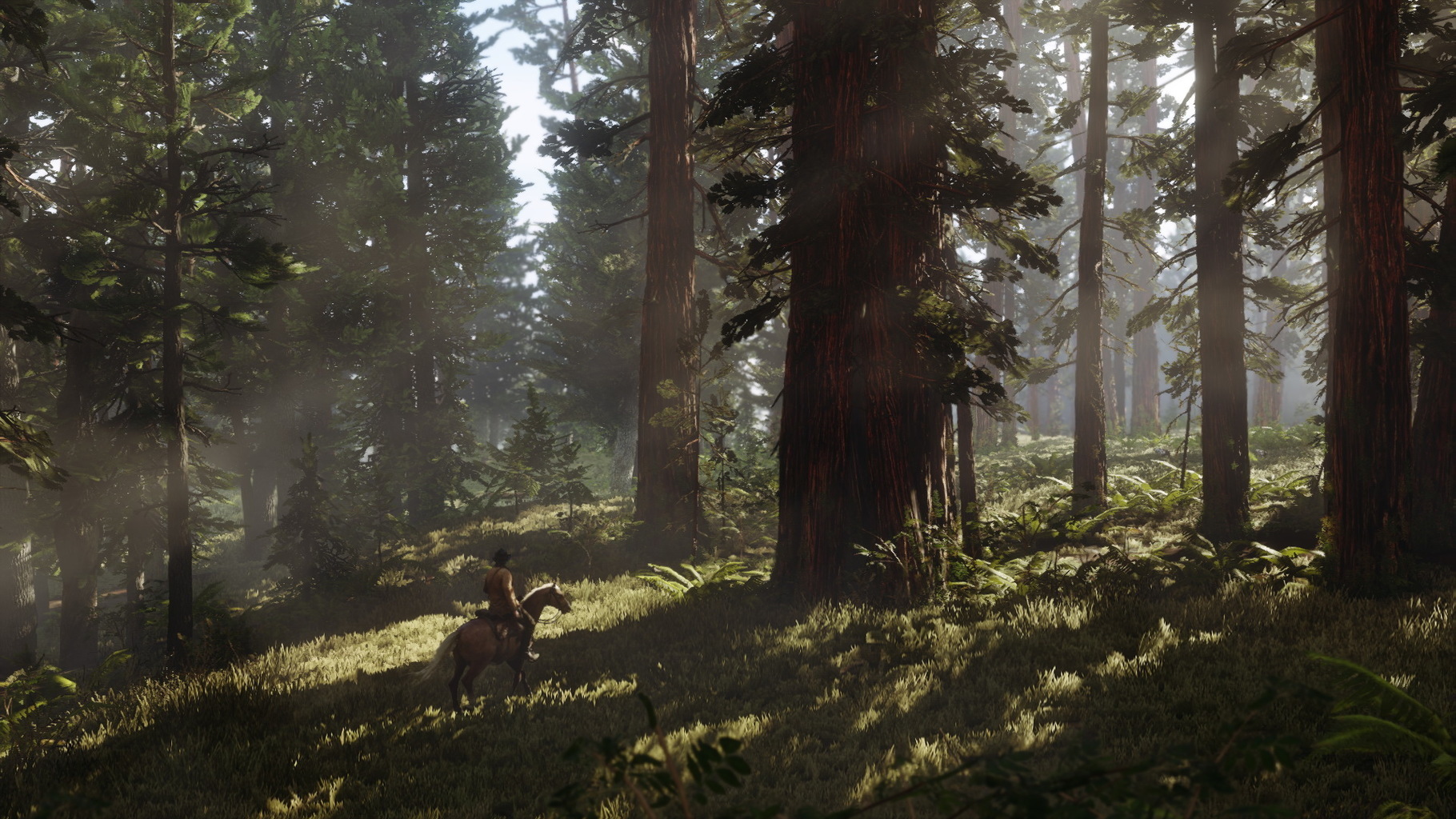 Will it be a sequel or prequel?
It is not clear whether Redemption 2 will be a sequel or a prequel, or will it feature the return of Marston at all.
The trailer confirms that is will be a follow up rather than a remastered version, but nothing else yet.
One of the official picture revealed by Rockstar shows what looks like Marston flanked by a gang of outlaws he referenced in the first game. This single picture makes to believe that we are looking at prequel rather than a sequel. But for this theory to be 100 % approvable, we will need some time, for other pictures or statements from the devs.
Let's just hope that this time the character can swim and won't sink like a rock. And enjoy the rest of the screenshots.