Cupertino, California – Qualcomm, one of the leading wireless communication and semiconductor companies, has revealed the Falkor CPU core designed inside the Centriq 2400 SoC during the commencement of the 3-day annual Hot Chips conference.
Falkor is a CPU designed by Qualcomm to address the need of upgrading the system in connection with opportunities for a Cloud Data Center. It is compliant with the ARMv8, which boasts of a 64-bit micro-architecture, but not compatible with 32-bit. Unlike AMD and Intel that use multithreading, its core duplex has two custom CPUs with shared L2 cache and bus interface.
However, Centriq 2400 might not be in competition with either AMD or Intel. It only has six DDR4 memory channels with 32 PCIe 3 lanes. EPYC, on the other hand, has 32 cores/64 threads with 8 channels of DDR4 memory and 128 PCIe 3 lanes. Meanwhile, Skylake SP provides up to 56 threads or 28 cores, 6 channels of DDR4 memory, and 48 lanes of PCIe 3.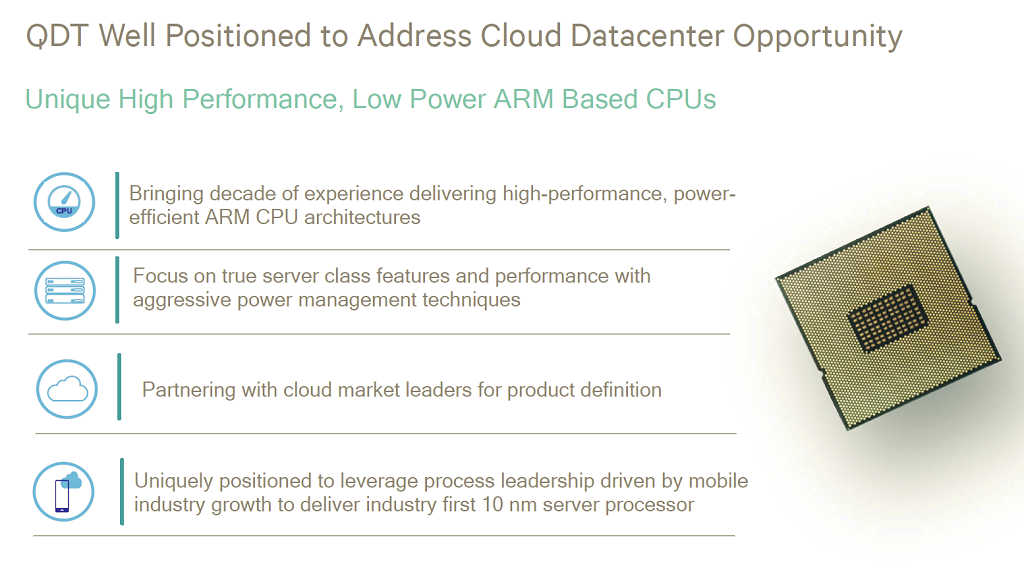 The semiconductor company would need to answer a plethora of questions from tech experts and possible consumers with regard to the price, metrics and parameters for performance, and chip TDP.
Qualcomm made it clear that the new product is not competing with either EPYC or Skylake SP when it comes to raw horsepower. However, it is possible that the company aims to emphasize its ARM as its key advantage for easy access to cost computing and energy efficiency. It has not revealed more of the product but has presented enough to make everyone anticipate its official release in the market.
Earlier in the 3-day symposium, the company announced its partnership with Verizon and Ericsson for its Snapdragon X20, a modem that is breaking the speed barrier. The developer used commercial network structure together with the Snapdragon. This is considered a promising upgrade for the ongoing 5G project.