PureVPN is an affordable option if you are looking for a VPN service that provides you with an encrypted connection. This VPN provider is easy to use and compatible with several platforms, but there are a few drawbacks you need to be aware of. Here is our PureVPN review to help you get a better idea of the quality of the service offered by this provider.
PureVPN Makes VPN Connections Accessible
One of the things we like the most about this VPN provider is that it makes encrypted connections very easy to use. The app and software are very easy to install and navigate.
You will be able to get started right away even if it's your first time using a VPN. Users who aren't very tech-savvy shouldn't have any issues with navigating the apps or software to establish secure connections.
You can get started by choosing a plan and creating an account on the PureVPN website. Your options include:
A $10 one-month subscription

A three-month subscription for the equivalent of $8 a month

An annual subscription with an average monthly price of $3.33
Once you have selected a plan, you will need to enter your payment method. PureVPN accepts every credit card provider, many different cryptocurrencies, and several online payment services. We like being able to choose from so many payment options.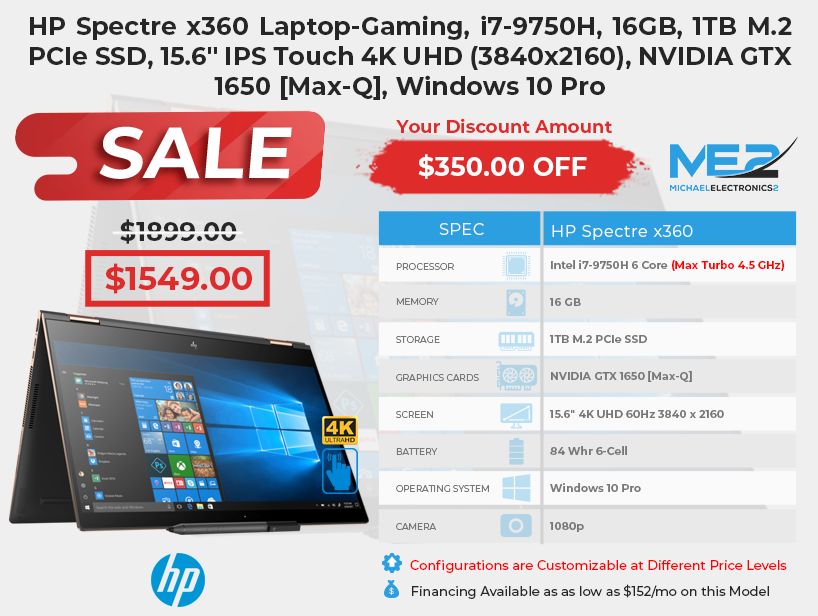 If you aren't happy with the service, you have 31 days to contact customer service and ask to get your money back. We think this policy is a plus since 31 days is sufficient to assess the server speed and quality of the service and decide if you want to keep using this VPN.
You will be able to download and install different PureVPN apps once you have created an account and purchased a subscription.
PureVPN offers apps and software compatible with Windows, Mac, iOS, Android, and Linux. You can download a browser extension for Chrome or Firefox.
There are additional apps that you can install on devices such as an Android TV, a Raspberry Pi, an Amazon FireStick, or your Xbox. We think PureVPN offers an excellent selection of apps compatible with devices other providers don't cover.
You can also download a router app to encrypt your entire connection. You will need to install and configure a router app if you want to protect more than one device.
Once you have downloaded and install the PureVPN app you want to use, you will be able to log into the app with the credentials you used to purchase a subscription.
The app or software you use lets you select a VPN server and indicate which traffic you want to encrypt. You can choose to encrypt a request and another app goes through your regular connection.
You can protect up to five devices at once, connect to more than 2,000 servers, and browse for servers in more than 180 locations around the world.
Connecting to a VPN server is very easy. All you have to do is click on the server you want to use, and your app will establish a secure connection.
There are no limits on your speed or bandwidth, and you can easily monitor the status of your connection via your PureVPN app. You can switch to a different server at any time if your connection is slow or if you want to connect to a different location. Note that you can use PureVPN to torrent files.
How Well Does PureVPN Protect You?
It's crucial to assess how well a VPN provider protects your identity to determine if you should use their services. Overall, PureVPN has a good selection of security features but our PureVPN review will go over some known issues with the service.
How Does PureVPN Protect Your Traffic?
PureVPN uses a 256-bit encryption algorithm to hide the data you send and receive. This algorithm is a common practice among VPN providers.
You will find a kill switch feature built into the PureVPN app. The kill switch feature automatically interrupts your connection if your device connects to a server outside of the secure VPN tunnel, which would make your traffic visible to your ISP.
PureVPN offers different security add-ons. These add-ons are interesting, but we wish the basic plan included these features.
The Ozone feature scans for malware and blocks malicious websites. It also hides ads to improve your online experience. Ozone also doubles as a firewall that can block unauthorized apps from accessing the internet. Keep in mind that not all servers have the Ozone feature.
You can choose to purchase a port forwarding add-on. This add-on provides you with an additional level of security if you need to access your devices remotely. We recommend that you purchase this add-on if you are likely to remotely access your devices.
The DDoS protection feature is interesting if you need a VPN you can use to protect yourself from attacks during online gaming sessions. Hackers sometimes launch DDoS attacks to get rid of opponents during online games. You can purchase the DDoS protection add-on to use servers that can absorb these attacks.
PureVPN's Privacy Policy
PureVPN is a Hong Kong-based company. Hong Kong doesn't require companies to record any data when they deliver online services.
PureVPN claims that there are no logs. The company's privacy policy explains that logs won't record your IP address and won't track the VPN servers you use. There is no data linked to your session duration or timestamp, and no records of your online activities and DNS requests.
PureVPN will track which VPN location you choose, and which ISP you use. The company also collects some data for tech support purposes, such as the dates on which you use the service. They also track how much bandwidth you use, and will collect data from support tickets.
The privacy policy explains that the company will verify your IP address if you use the Gravity DNS service. You can use VPN servers without this service.
Some Drawbacks To Be Aware Of
PureVPN's privacy policy seems transparent and one would think that your identity is safe with this provider. However, a recent news story revealed that a user of the service connected to a PureVPN server to harass and hack a victim's online account.
The FBI reached out to PureVPN to obtain this user's data and was able to charge this person for their online crimes. The FBI had access to data that tied this user's personal and work IP addresses with online accounts they logged into to harass their victim.
We know that PureVPN checks users' IP addresses if they use the Gravity DNS service. It's unclear if this person used this DNS service or if the FBI was able to obtain some kind of logs with their IP addresses. It's possible that PureVPN doesn't fulfill their no log claims and keeps track of IP addresses and online activities.
It's reassuring to know that online criminals can't hide behind this VPN provider but this news story raises some concerns regarding the company's privacy policy.
Some tests have also shown flaws in the VPN tunnels used. The purpose of a VPN tunnel is to encrypt your IP address and DNS request. The VPN server that processes your request decrypts this data and encrypts it again to forward it to a DNS server.
Your ISP can't see any of the data sent to the VPN server as long as it stays in the VPN tunnel. There are security flaws in the VPN tunnels used by PureVPN since some tests have found IP and DNS leaks.
PureVPN claims to have a kill switch feature that would prevent connections outside of the VPN tunnel, but this feature doesn't always work if it allows for IP and DNS leaks. These tests are concerning since your ISP could track online activities that you think are encrypted.
There is another drawback that you should be aware of. A tester used the live chat feature to ask about these IP and DNS leaks and find out whether or PureVPN was aware of the problem and had addressed it.
The customer service representative didn't seem knowledgeable and avoided the questions. Other reviews mention issues with representatives who aren't able to answer questions and fix problems.
It's possible that your experience will vary in function of which representative you interact with, but be aware that PureVPN might not intend to address known issues with IP and DNS leaks.
Is Customer Service Reliable?
In spite of a few bad reviews, we think the customer service offered by PureVPN has some redeeming qualities.
The VPN provider has some online setup guides that will help you get started. We also like the FAQ section that is comprehensive and accessible.
There is an online troubleshooting tool you can use to resolve some issues by yourself, and a ticket system you can use to send an email to a representative if you need help. The live chat feature is available 24/7.
Overall, PureVPN offers a good selection of online resources and you should get an answer quickly between the email and live chat features.
Does PureVPN Offer Fast Servers?
PureVPN claims to have fast servers and to offer unlimited bandwidth. The fast download speed is one of the selling points used by the VPN provider.
Speed varies from one test to another. Some servers seem faster than others, and it's possible that your experience will vary in function of the time of day and server loads.
You should be aware that some speed tests show a fairly slow upload and download speed on some servers. Speed could be a drawback if you want to use a VPN for torrenting large files.
How Does PureVPN Compare To Other VPN Providers?
There are other VPN providers to consider in a similar price range.
NordVPN
NordVPN offers a three-year plan that will end up costing you the equivalent of $2.99 a month. We recommend that you consider this alternative since NordVPN delivers reliable server speed and an impressive range of security features.
NordVPN will not log your online activity and includes a kill switch feature that will interrupt your traffic in case your device establishes a connection that isn't secure.
You can encrypt traffic for up to six devices at once with this provider. You can also access advanced security features such as Double VPN and Onion Over VPN.
You won't need to purchase any add-ons to access these features but keep in mind that not all the NordVPN servers offer these features. Double VPN provides you with an additional layer of security by encrypting your data twice. The Onion Over VPN features combines standard VPN encryption with the anonymity of the Tor network.
You can connect to more than 5,000 VPN servers and use NordVPN on a wide range of platforms. We also like the CyberSec feature that will block malicious sites and block ads. PureVPN offers a similar feature as an add-on while NordVPN's ad-blocking service is free.
You can use NordVPN for P2P and streaming videos. Tests reveal fast and reliable servers. As our PureVPN review pointed out earlier, there are some serious doubts about whether or not PureVPN respects its privacy policy. Independent audits of NordVPN have confirmed that the company keeps no logs of your activity, making it one of the best options for privacy.
We recommend NordVPN because there are no known issues with IP or DNS leaks, and the company offers a solid privacy policy that seems to be respected. We think NordVPN is a more reliable option in terms of speed and privacy at a comparable price.
Torguard
Torguard is another alternative to consider. You can sign up for a seven-day free trial to test this service.
The main downside of Torguard is that this company offers different services. You can sign up for a proxy service, a traditional VPN service, or get a secure email address. Torguard also offers a bundle with all these services.
Making sense of the pros and cons of the different services and pricing model isn't easy. The proxy service is ideal if you only want to encrypt the data sent and received by your browser or torrent client. We recommend Torguard's VPN service if you want to encrypt your entire connection.
If you opt for the VPN service, you will be able to protect five devices at once. Torguard offers more than 3,000 servers in more than 50 different countries. Customer service is excellent.
We recommend Torguard because speed tests show that servers are fast and reliable. The VPN provider will protect your traffic from leaks and block ads. You can use these servers for P2P, and the Stealth VPN feature will hide the fact that you are using a VPN from your ISP. Torguard won't log your IP address or traffic and has an excellent reputation for enforcing its privacy policy.
Cyberghost VPN
Cyberghost VPN is an award-winning service known for delivering excellent server speed. We recommend this VPN provider if you are looking for a fast and reliable option for torrenting.
You can encrypt your connection for seven devices at once, which is more than PureVPN offers. Speed tests reveal that Cyberghost VPN's servers are a lot faster than what other providers offer.
You can access customer service via a 24/7 live chat feature. The VPN provider also has an excellent selection of online guides and other resources.
We like the Cyberghost VPN app because it's easy to install. The app makes it very easy to browse for servers and establish a secure connection.
The monthly cost of $12.99 is slightly higher than what other VPN services charge, but you can save by subscribing for a year or more.
Cyberghost VPN accepts Bitcoin, PayPal, and credit cards, but PureVPN accepts several other payment methods. You should also know that even though Cyberghost VPN has more than 3,000 servers, only U.S. servers work with Netflix.
Overall PureVPN Rating
Even though PureVPN offers performing apps and stands out thanks to the quality of its online resources, there are some major drawbacks associated with this service. Our overall rating for PureVPN is 2.5 out of five possible points.
A VPN service needs to be reliable when it comes to delivering server speed and protecting your identity and data. These are two areas where PureVPN doesn't deliver on its promises.
We like the fact that you can easily install the apps and get started and that PureVPN supports many different platforms. There are many servers to choose from and the service accepts a good selection of payment options. It's also important to note that PureVPN is a very affordable option compared to what other providers charge.
However, we recommend that you look at other options until PureVPN addresses IP and DNS leaks and provides some kind of proof that there are no logs of your data. Some of the features are interesting and the price is a positive point, but other VPN providers offer similar features at the same price and are more reliable.