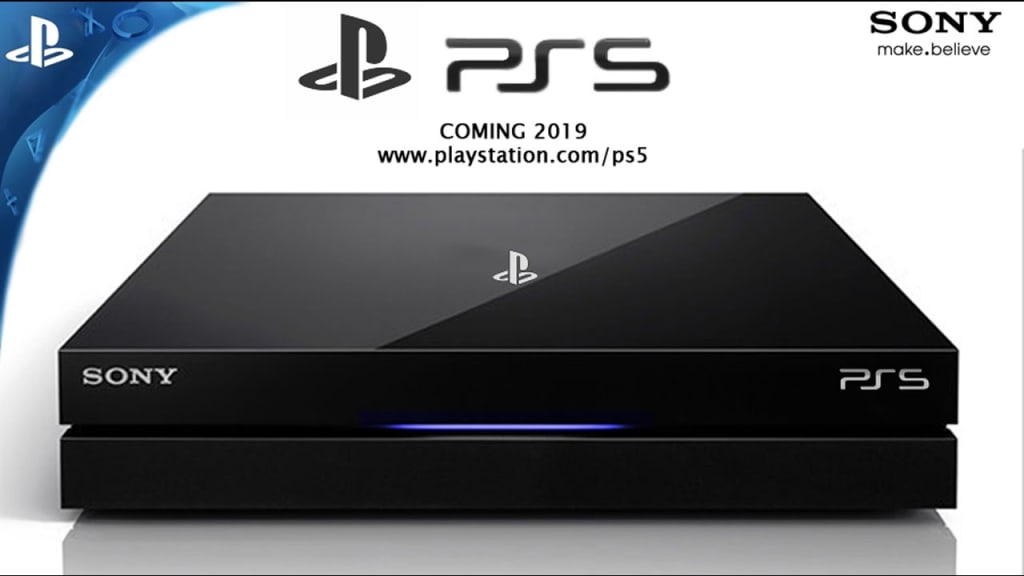 It's been five years since Sony launched their impressive PlayStation 4, which means the time has come to begin speculation about their next console. The PS4 was so far advanced from its rival consoles that it blew them out of the water. Microsoft's Xbox One X is currently ruling the market, however. The release of PlayStation 4Pro and Xbox One X, intra-generational upgrades in already existing console systems, caused many people to wonder if we'd be seeing the end of console generations, but there are still whispers and rumors of different calibers of credibility that argue Sony has already begun work on the PS5. Here you can find the news and rumors of Sony's PS5 collected, combed through, and conveniently arranged for your viewing pleasure.
At the most recent Sony Corporate Strategy Meeting, PlayStation boss John Kodera confirmed notions that the PS4's life-cycle is coming to an end. While the console is not disappearing from store shelves any time soon, with several new games still forthcoming, it's likely a sign that the explosive profits seen in the past few years are going down. Kodera's statement was most likely a gentle nod towards investors that they should not expect sales to continue rising in the next few years. But the fact that Kodera is still courting investors means we can probably expect a PS5 coming along shortly.
However, recent reports argue that the PlayStation 5 may not be out until 2020. This may seem like a far-off date, it but makes sense given Sony's current income level. The PS4 and PS4 Pro were so wildly ahead of their competition that Sony has been sitting pretty, raking in large wads of cash. The company isn't in a hurry to wipe out their coffers on a new console until it's both absolutely ready and necessary.
That being said, PS5 rumors are floating around at all levels of the internet and gaming sphere, but developers have yet to be told of the console's existence. Additionally, the information available is rather limited. If the PS5 was expected to be released soon, more details would likely be known by all parties.
Potential Release Date
As the PS4 and PS4 Pro continue to fly off the shelves at impressive rates, with highly anticipated games still forthcoming, Sony hasn't mentioned the PS5 in any serious context. Nor should they have, necessarily. The company still wants gamers to purchase PS4s, rather than wait for the inevitable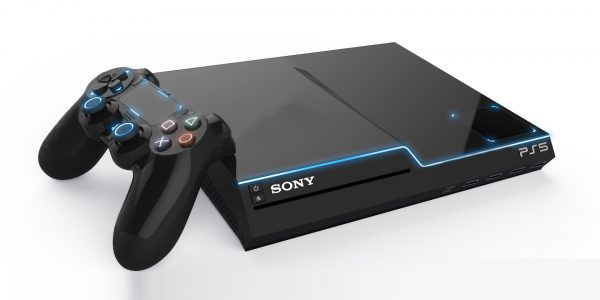 launch of the PS5. In an attempt to slow the PS4's sales, Microsoft released Xbox One X. While it gives the PS4 a run for its money with more recent tech and graphics, it still can't outshine the PS4's legacy. Naturally, Sony will have to respond in kind with the PS5, but the question is when?
Some sources say it could be as early as 2020, while other argue that 2021 is a likelier release date. However, John Kodera himself stated in May 2018 that the company plans on using the next three years to gather themselves before blasting off again. This places the release date at 2021 at least, although Sony may go for an earlier release to capitalize off their PS4 success.
Possible Specs
It can be difficult to discern what kinds of hardware one can expect from a console that hasn't been released yet, but following a series of clues and logistics we can gather some rough sketches of what can be expected. Following these lines of inquiry, the PS5 may use an AMD Ryzen processor. A high-level programmer in Sony's Advanced Technology Group, Simon Pilgrim, revealed in a note that he was working to make AMD Ryzen processors compatible with "Zen" core architecture in the LLVM compiler stack. In plain English, the compiler stack is a major part of development for PlayStation tech.
Another way to consider what kind of power the PS5 will pack is to look at its competitors. The Xbox One X has an eight-core 2.3 GHz CPU combined with a GPU using 40 compute units operating at 1172MHz and a 12GB GDDR5 memory. To break it down, this mid-range gaming PC in 2017 offers solid software and hardware sleight of hand to get the best performance possible out of it. Console launches are famous for the manufacturer's quest to balance cost and performance. The reason the PS4 has been so successful is because it can provide better performance on third-party games that the Xbox One can't compete with. With Microsoft's launch, however, Sony may want to compete with the Xbox One by either offering a more powerful console or a better-value console for the cost.
VR Improvements
Some sources have reported that the PS5 will be constructed specifically with VR compatibility in mind. While the PS4 Pro improved the PS4's specs to cater to PSVR (PlayStation's unique VR), the PS5 would have a definite advantage by starting from scratch. This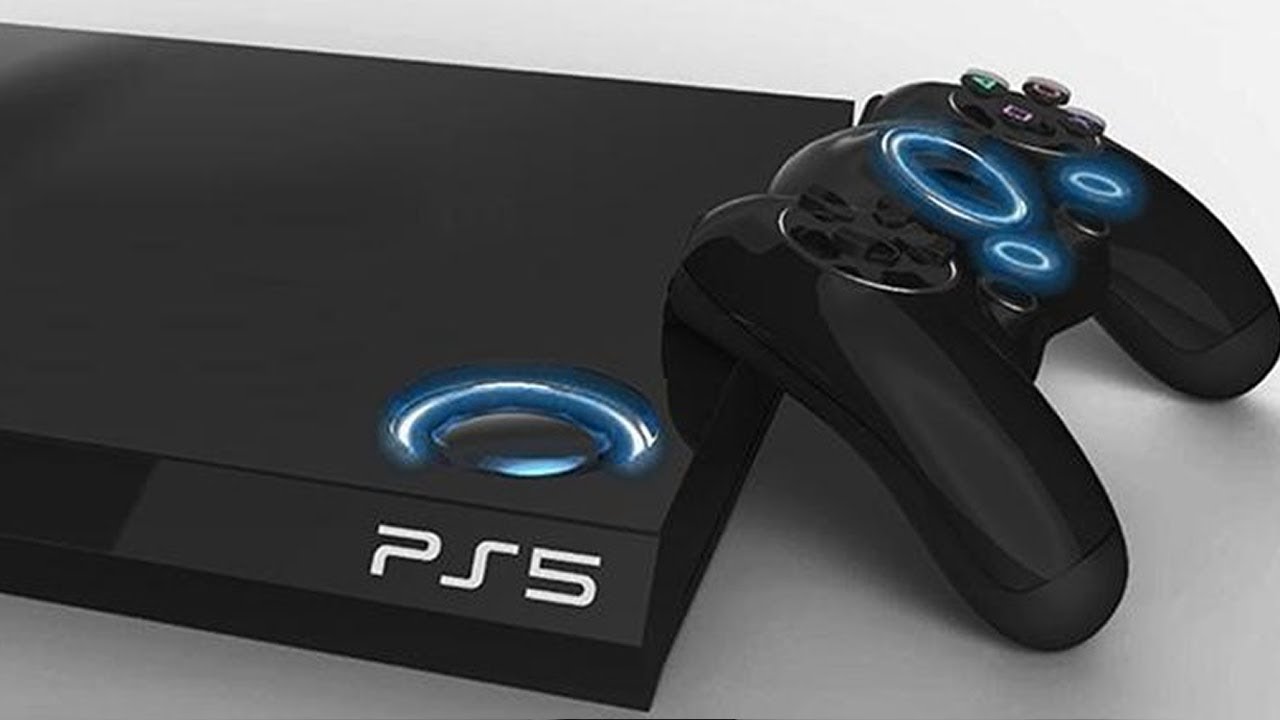 methodology gives developers more room to create cooler worlds and better games from a VR perspective.
Although the PS4's VR has not created quite the cultural shift that everyone had assumed it would, it still remains one of the best value VRs on the market today. With improved tech, the PS5 stands to deliver on that promise to an even higher degree.
While the PSVR has been a huge hit for PlayStation, it's difficult to find a headset online and in stores. Whether the PS5 will feature a new headset is unknown but certainly possible given the buzz surrounding it. Unfortunately, a console headset may not be able to match the power and precision of its PC counterparts.
PS5 Dev Kits
There have been reports from some gaming outlets that Sony has already given their developers dev kits for the PS5. The AMD Navi is expected to be used for the base architecture and paired with a Zen CPU for an ultimate jolt of power. By rebuilding the PS5 from scratch for VR components, the system level is predicted to have VR Easter eggs hidden at a system level. These reports would further indicate that Sony plans on continuing their VR development in the future.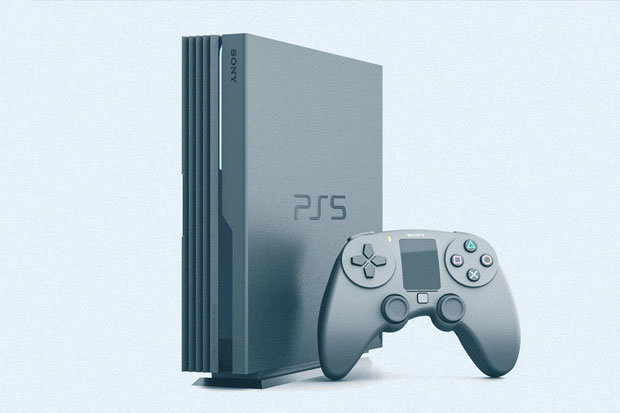 While these reports may be tantalizing for diehard fans, they seem unlikely for a few reasons. First, in spite of Microsoft's Xbox One X and One S, the PS4 is still the top-selling console going right now. While Sony may be considering potential moves for the PS5, it seems unlikely they would be sending out dev kits already. Secondly, a dev kit's mere presence would set the future console's hardware in stone, and with two to three years minimum until its release, that would greatly set back the PS5's potential. It is more likely that Sony will wait until closer to the launch date to officially determine the hardware specs, in an attempt to prevent the parts from becoming outdated too quickly.
Price
Because the specs aren't officially known, it's hard to even imagine what the price of a PS5 may be. That being said, an Xbox One X is about $499. This means that Sony will likely have to shoot for a similar price if they plan on being competitive.
Play station 5
$
499
Backwards Compatibility
When the PS4 Pro was launched, one of Sony's system architects noted that the Pro did not start a new console generation. This means that the Pro was merely a refreshing of the PS4, not an entirely new system altogether. Microsoft, on the other hand, thinks their One X has ushered in the end of the console generations. Although both companies may view the current console debate differently, they both want to allow players to bring their game libraries with them to the next console. Because the PS4 lacked backwards compatibility, meaning players couldn't play old games on the new system, it created a void Microsoft was happy to fill. Xbox One backwards capability gave users the chance to play their old games on their new system. The Xbox system released nearly weekly updates, adding old games all the while.
New PS5 Games
In 2017, the PS4 launched a number of games that proved to be massive hits, some of the best on any console in the past decade. Determining which games need sequels and which would be lodestars to guide the new console launch can be difficult, however. 2018's releases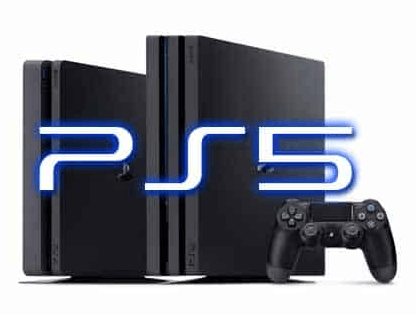 of Spider-Man, God of War, and The Last of Us Part 2 mean that these games are unlikely to be released for a new console in the next three years. Additionally, Persona 5, Ratchet and Clank, Lost Legacy, and Uncharted 4 have already been released, making them unlikely candidates for release on the PS5. New IP with the brand-new console seems more likely, or a resurgence of older successes like the Resistance series or Infamous. Reboots are all the rage these days.
Of course, these rumors and news are pure speculation. They can only really be determined true or false by letting time take its course and allowing Sony the space to breathe and release the console as they see fit.